A collection of the best lewd and nude Mikasa cosplay images and cosplayers ranked by amine cosplay fans from all over the world.
NEXT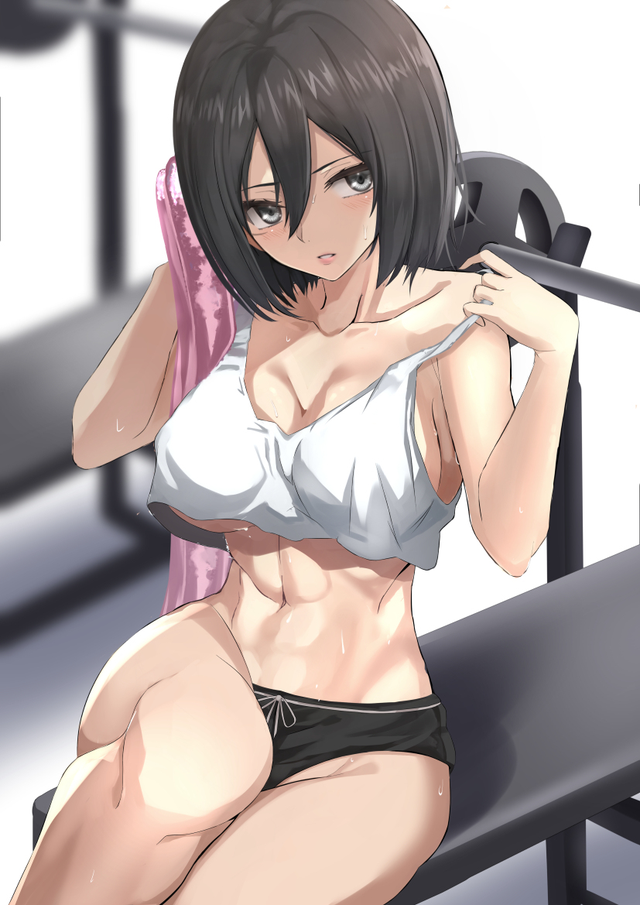 Who Is Mikasa
Mikasa Ackermann is one of the two deuteragonists of the series. She is the last descendant of the Shogun clan that stayed on Paradis Island, thereby related to the Azumabito family, and holds significant political power in Hizuru.
Mikasa is a fairly tall, physically fit, and well-toned woman with muscles lined throughout her arms, legs, and abdomen. By the year 854, her hair is shorter and cut up to the back of her neck, though she simultaneously wears noticeably longer bangs. She is of partial Asian heritage, with pale skin, gray eyes, and shaggy black hair that was long until she cut it to chin-length, despite Jean telling her it was beautiful.
Hajime Isayama based Mikasa's physical design off of a woman he met while working a part-time job before starting his manga career. Specifically, he claims to have gotten the ideas for Mikasa's scarf, hairstyle, eyes and eyebrows from the woman. He has also noted that he originally intended for Mikasa to be a Westerner like the rest of the series' cast and only decided to make her part-Asian after seeing the woman.
Complete Lewd And Nude Mikasa Cosplay Collection
All the popular cosplayers from around the world have put together a Mikasa anime cosplay from Attack on Titan at some point in their career. Mikasa is a fan favourite anime character and everyone wants to see lewd and nude cosplays of her. Cospixy has put together a list of the hottest lewd and nude Mikasa cosplays featuring all our favourite cosplayers ranked.
#10 Best Lewd Mikasa Cosplay – Alina Becker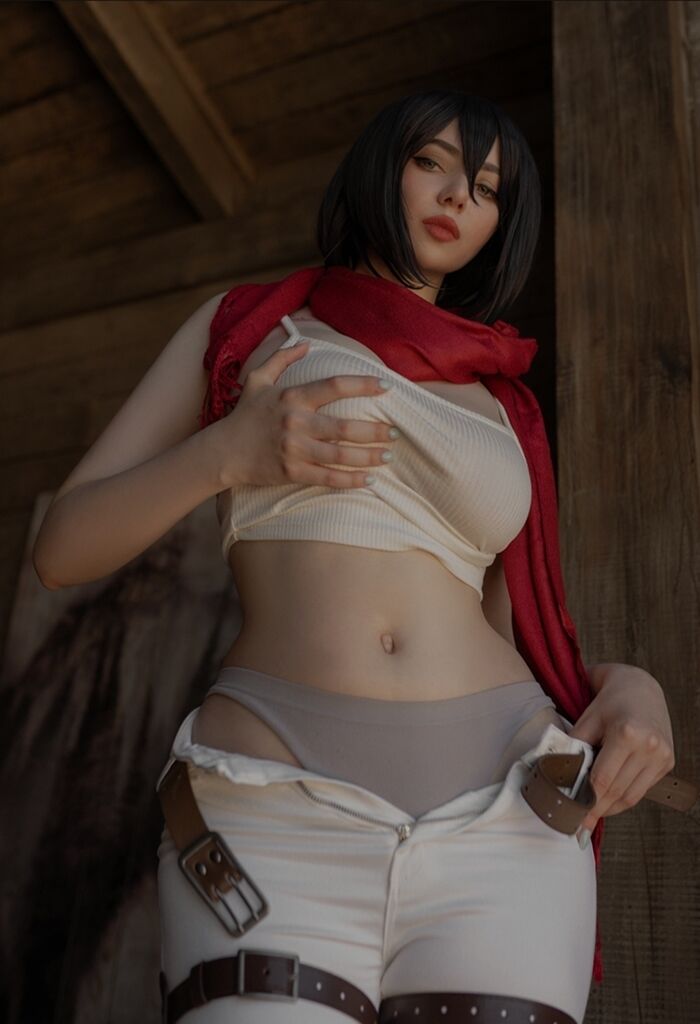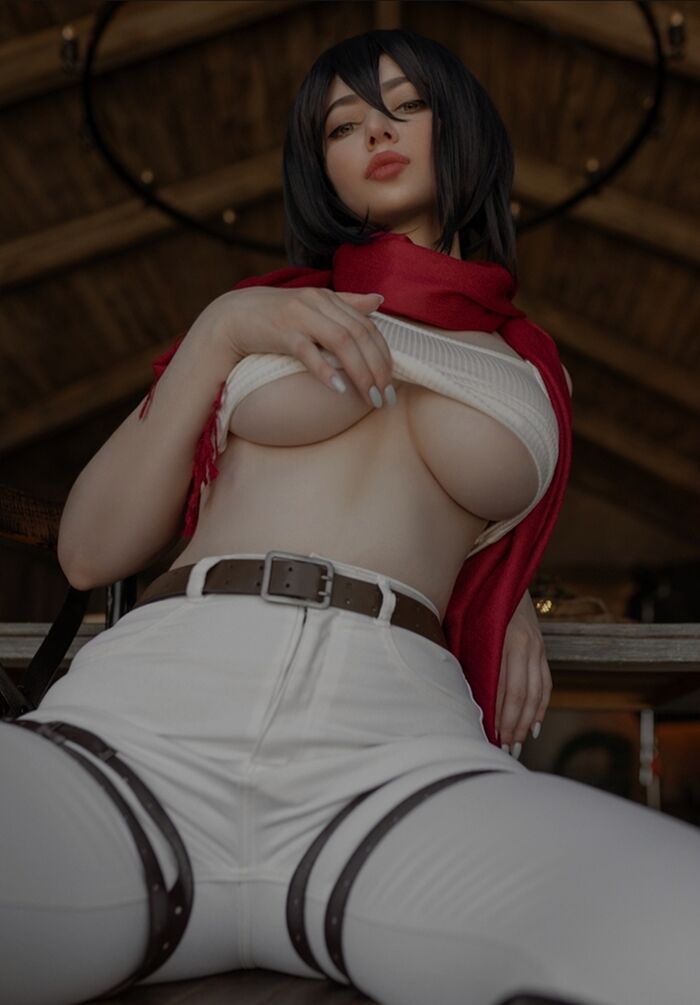 #9 Best Lewd Mikasa Cosplay – Oichi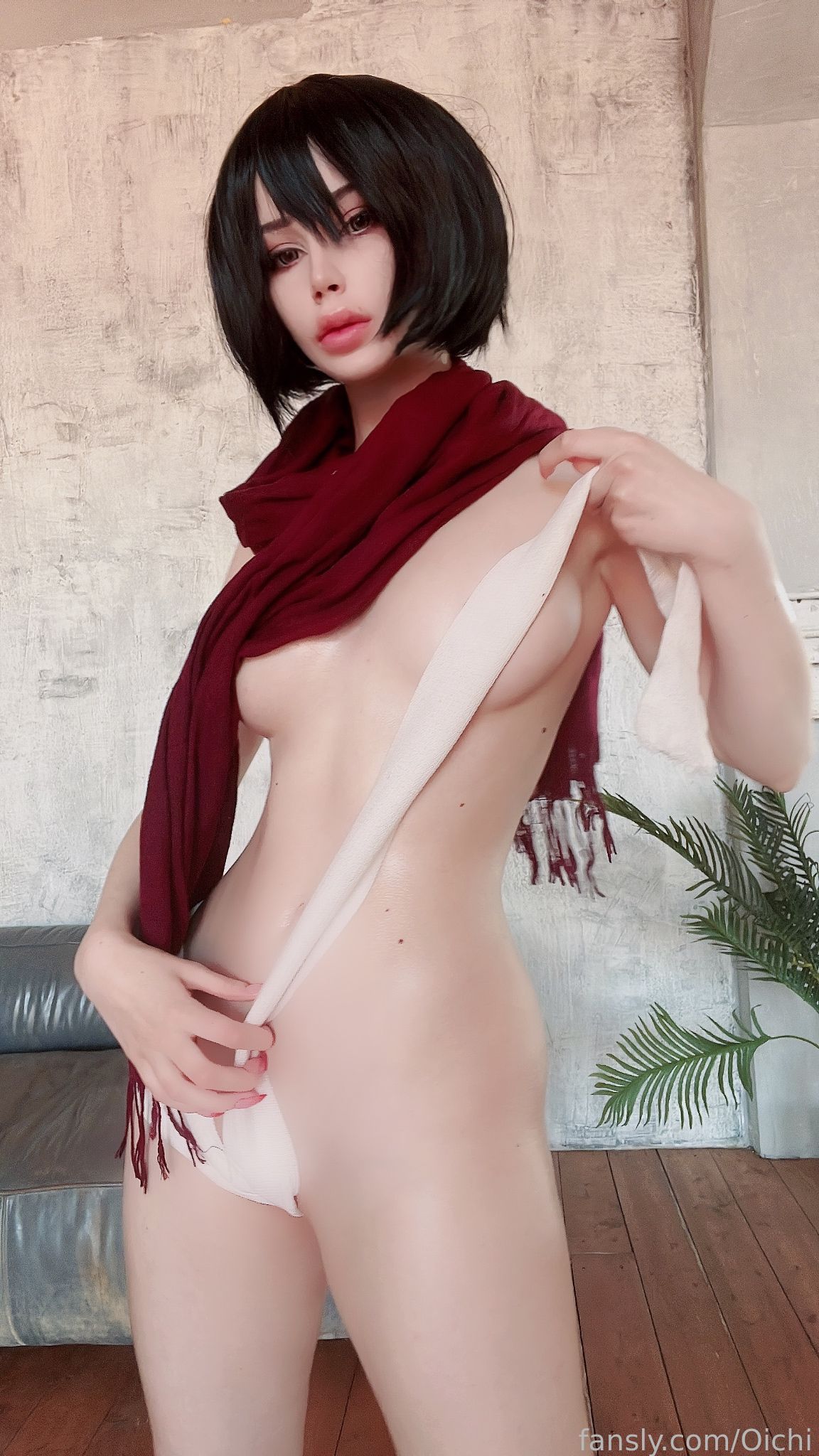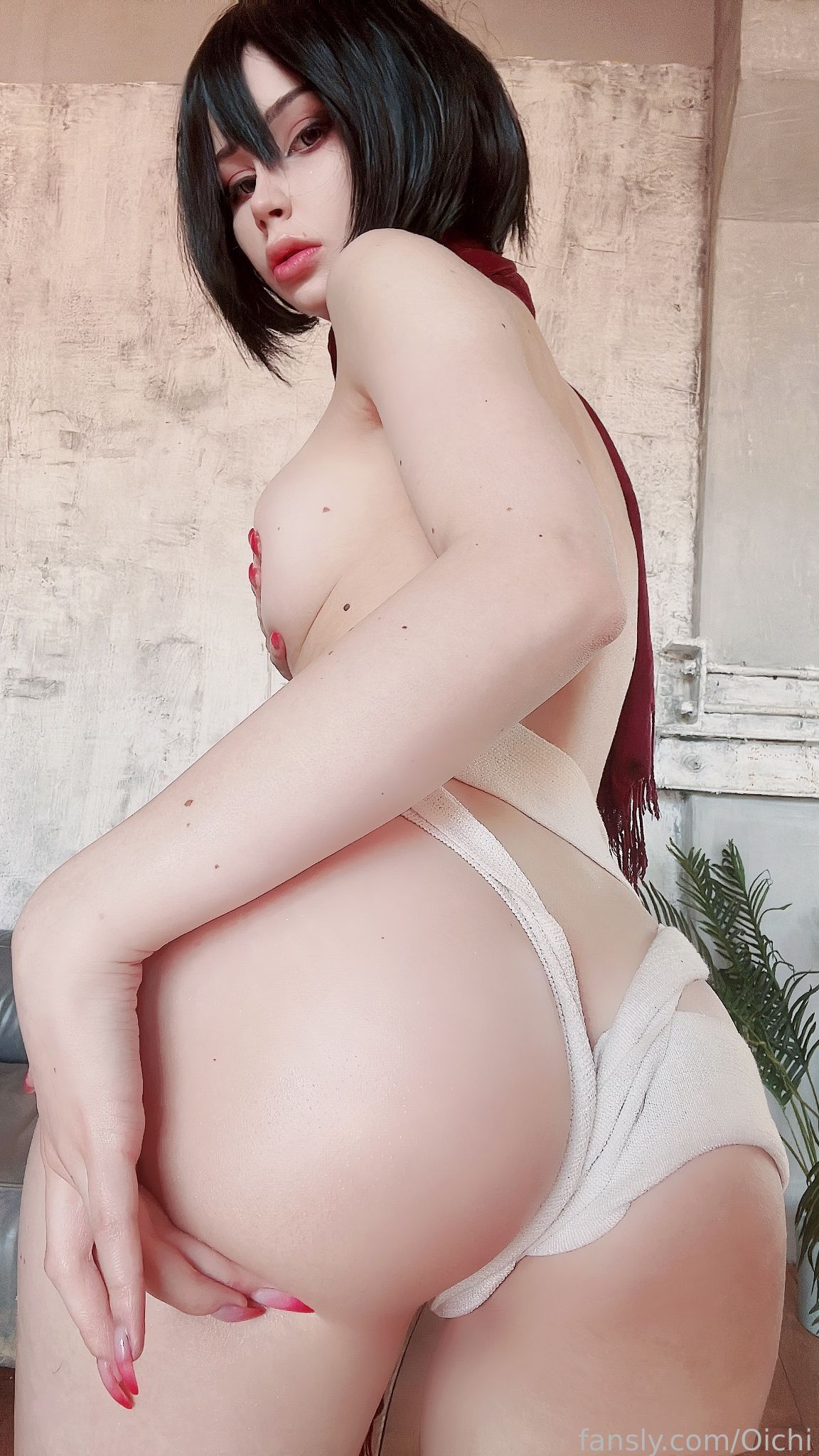 #8 Best Lewd Mikasa Cosplay – Meryl Sama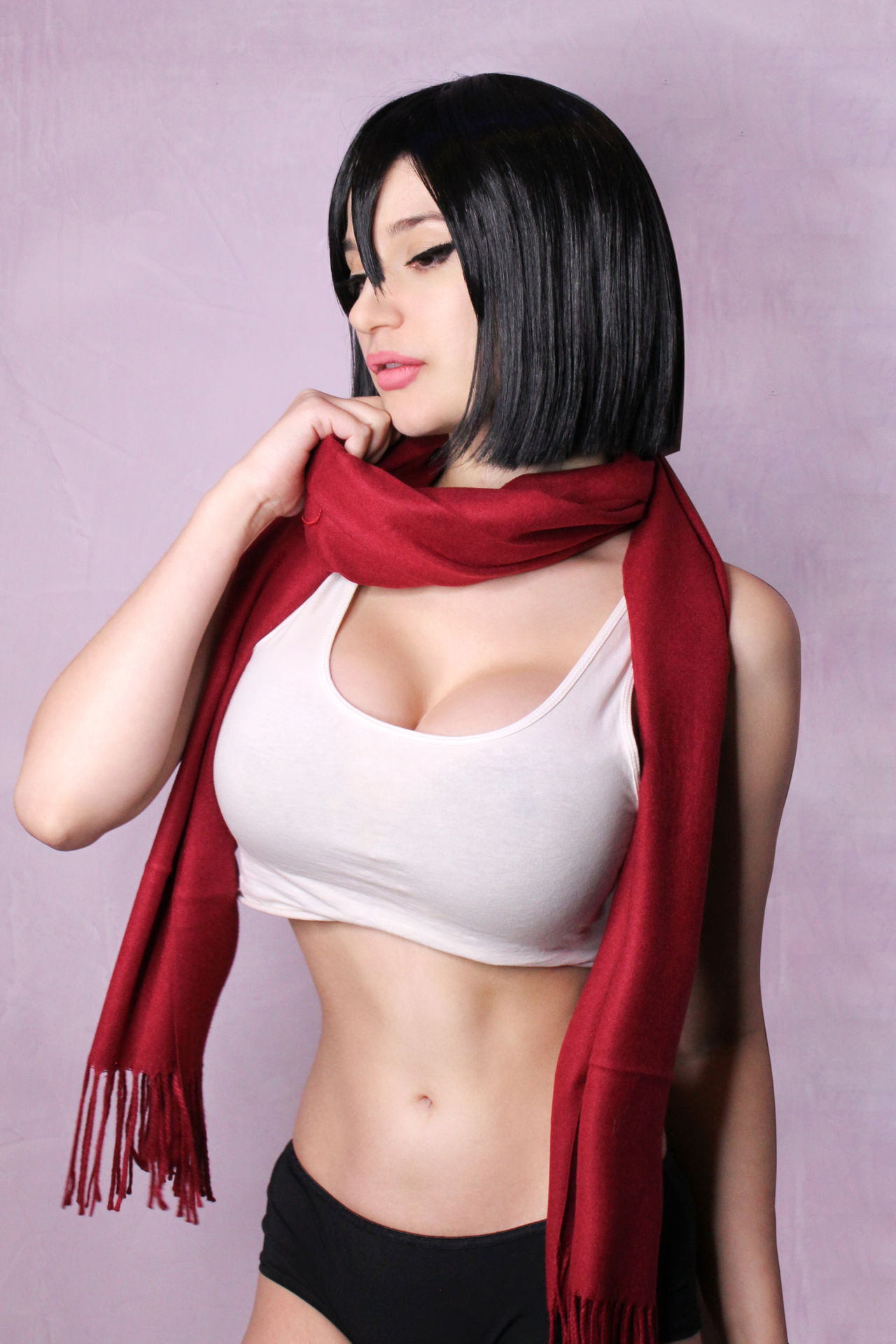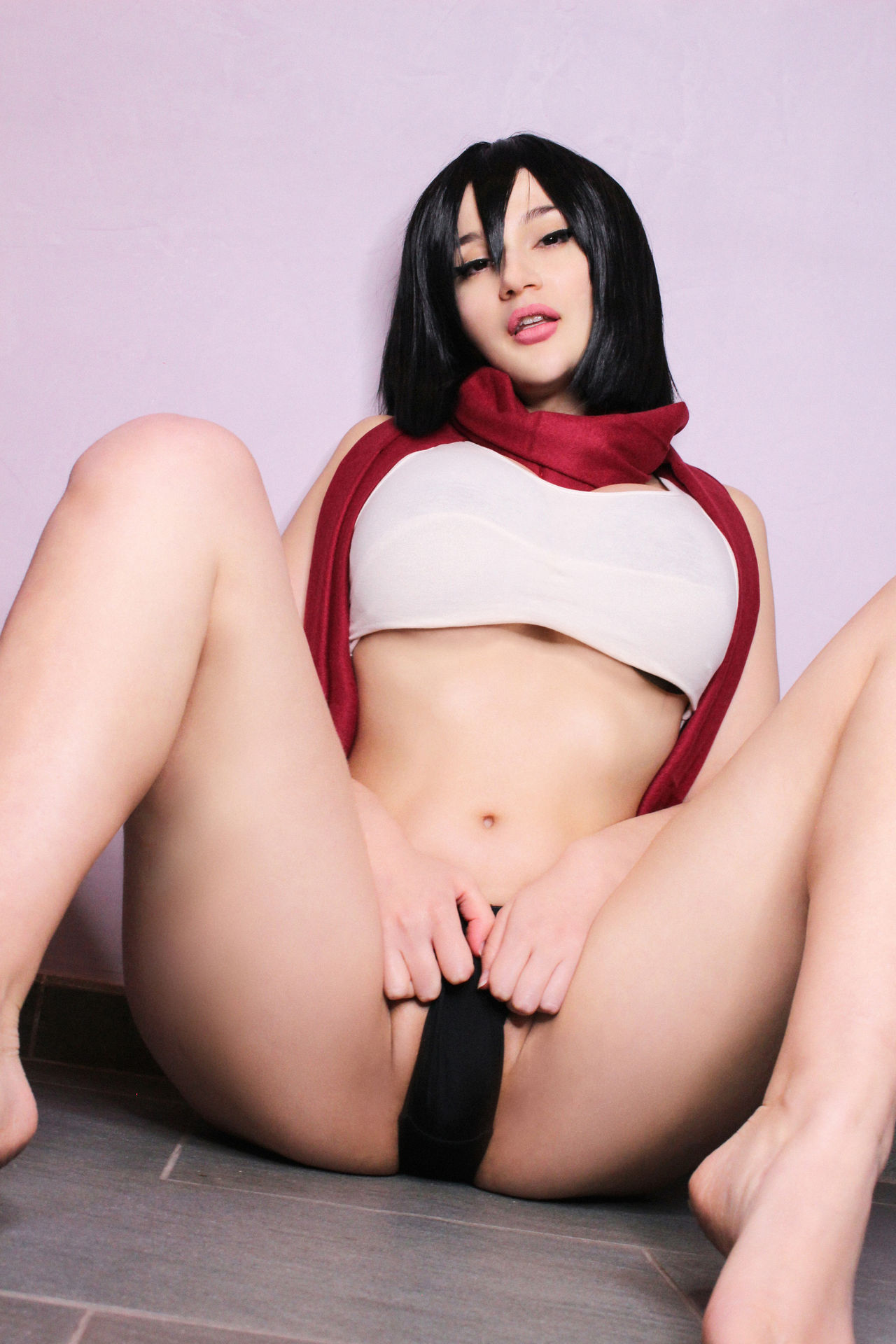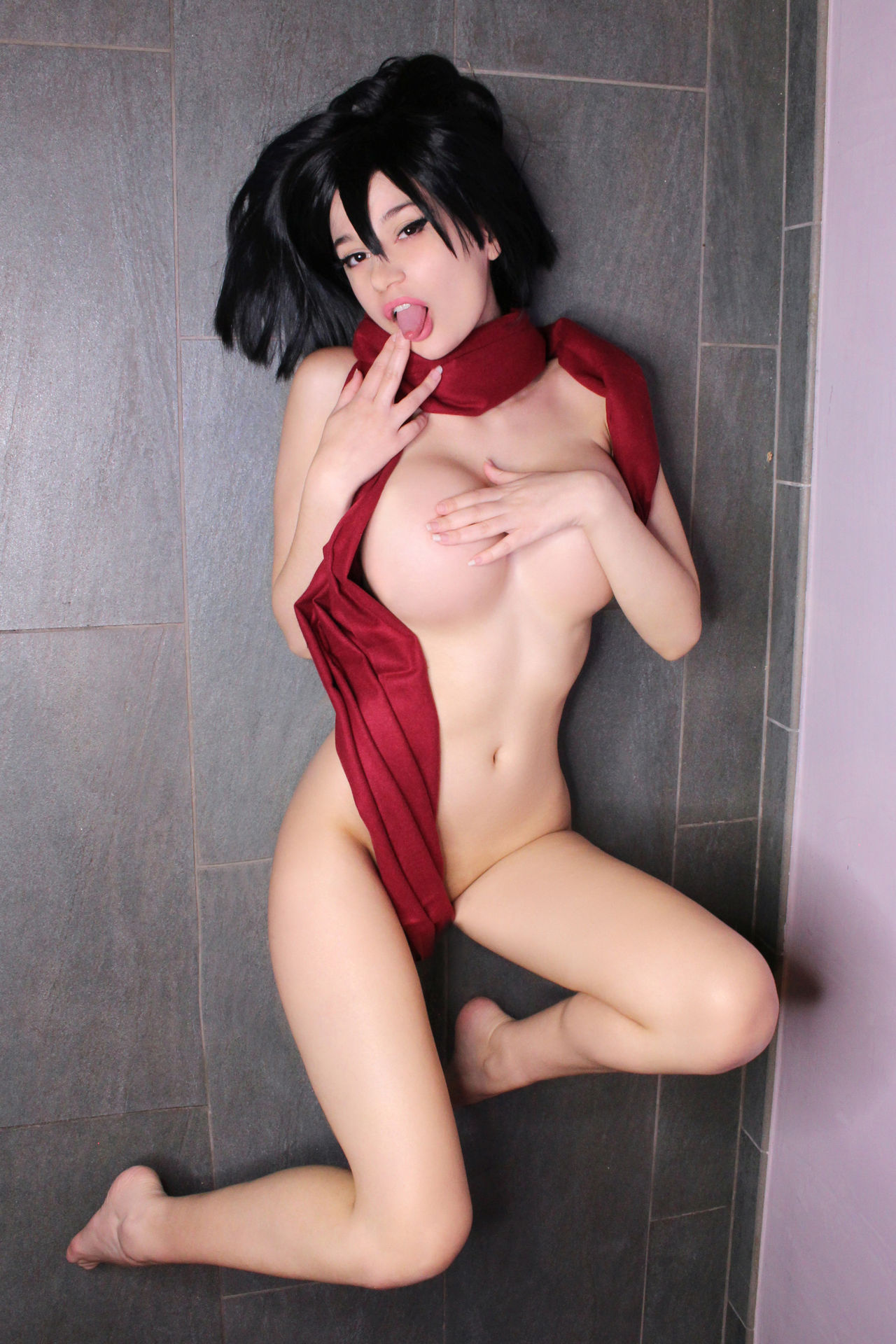 #7 Best Lewd Mikasa Cosplay – Purple Bitch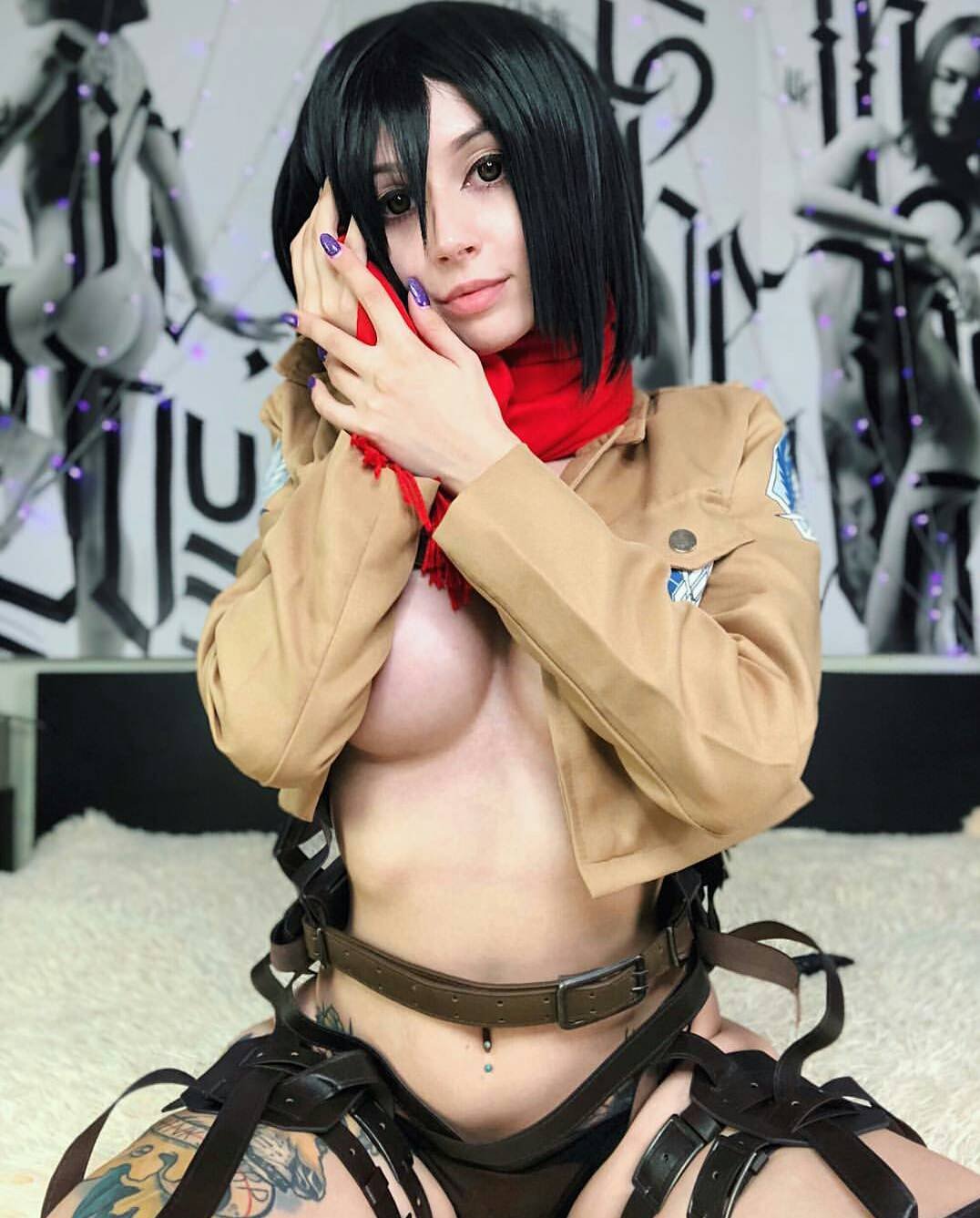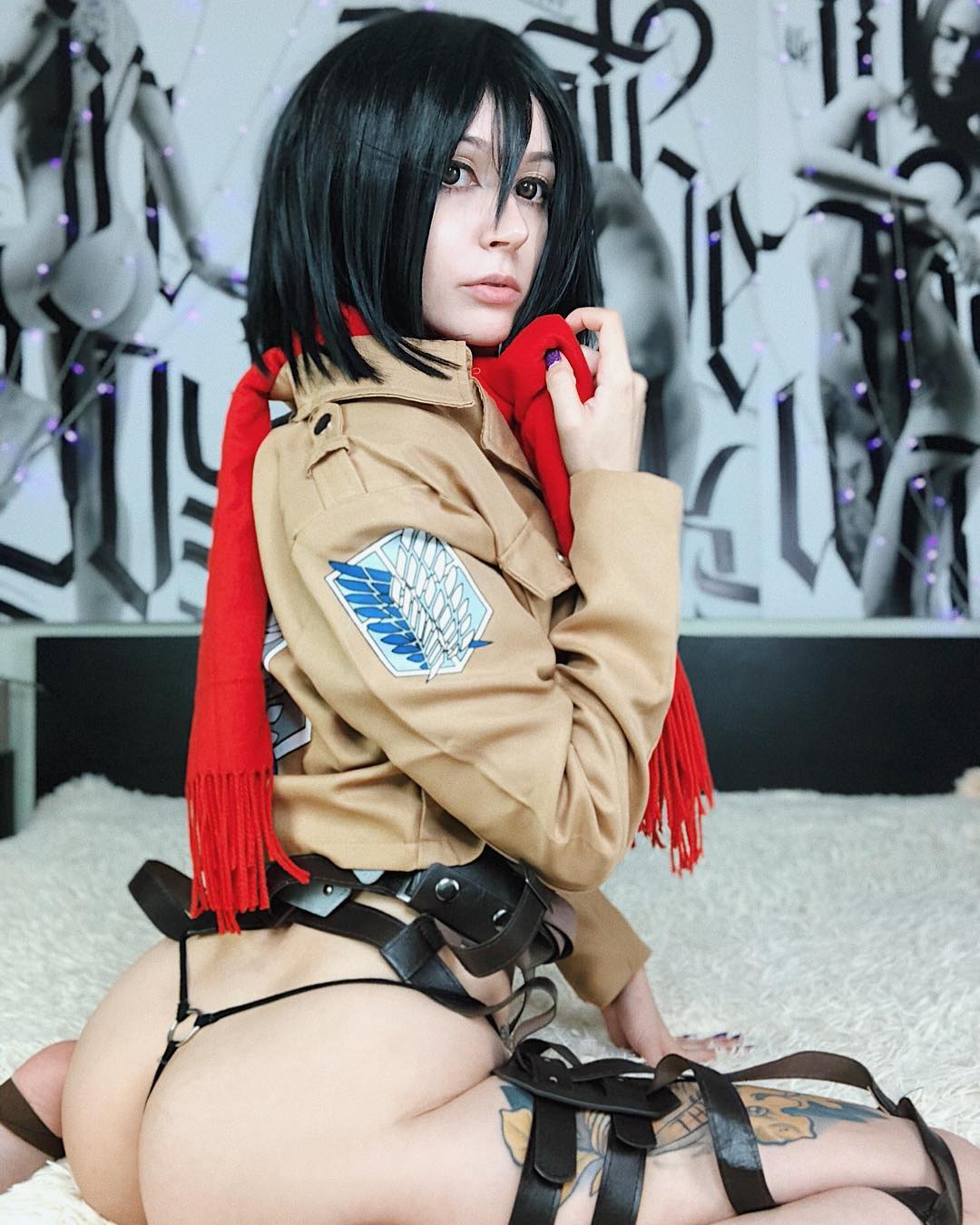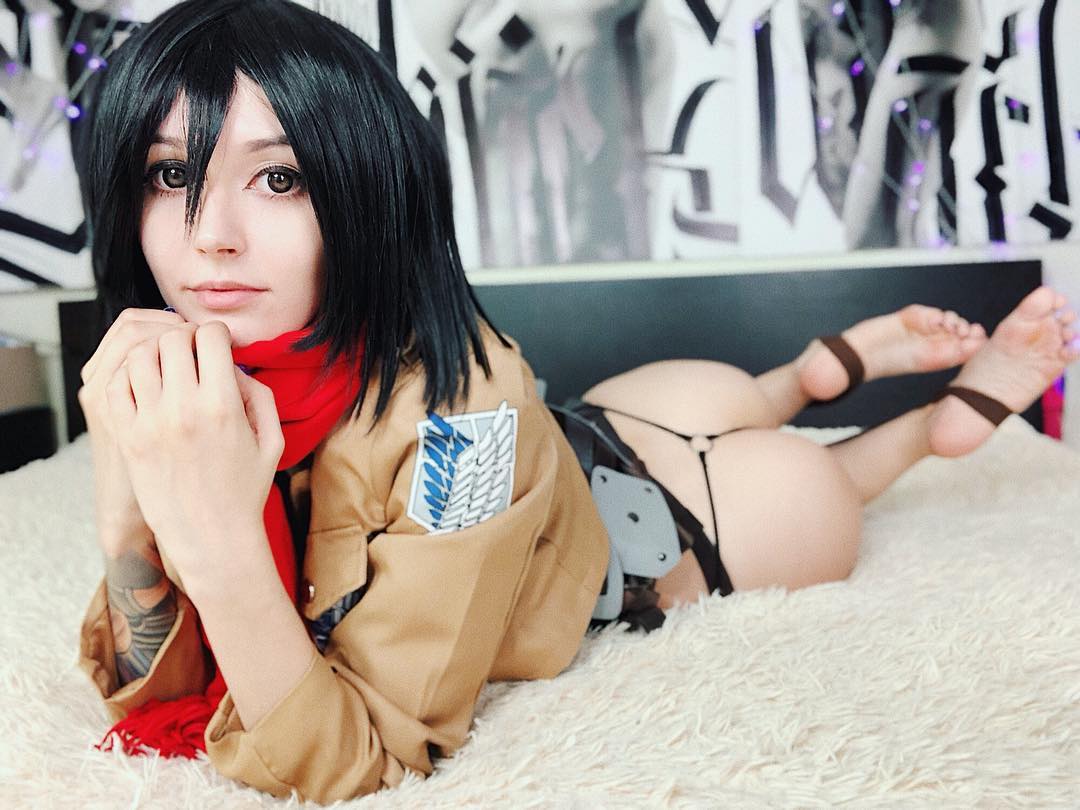 #6 Best Lewd Mikasa Cosplay – Hana Bunny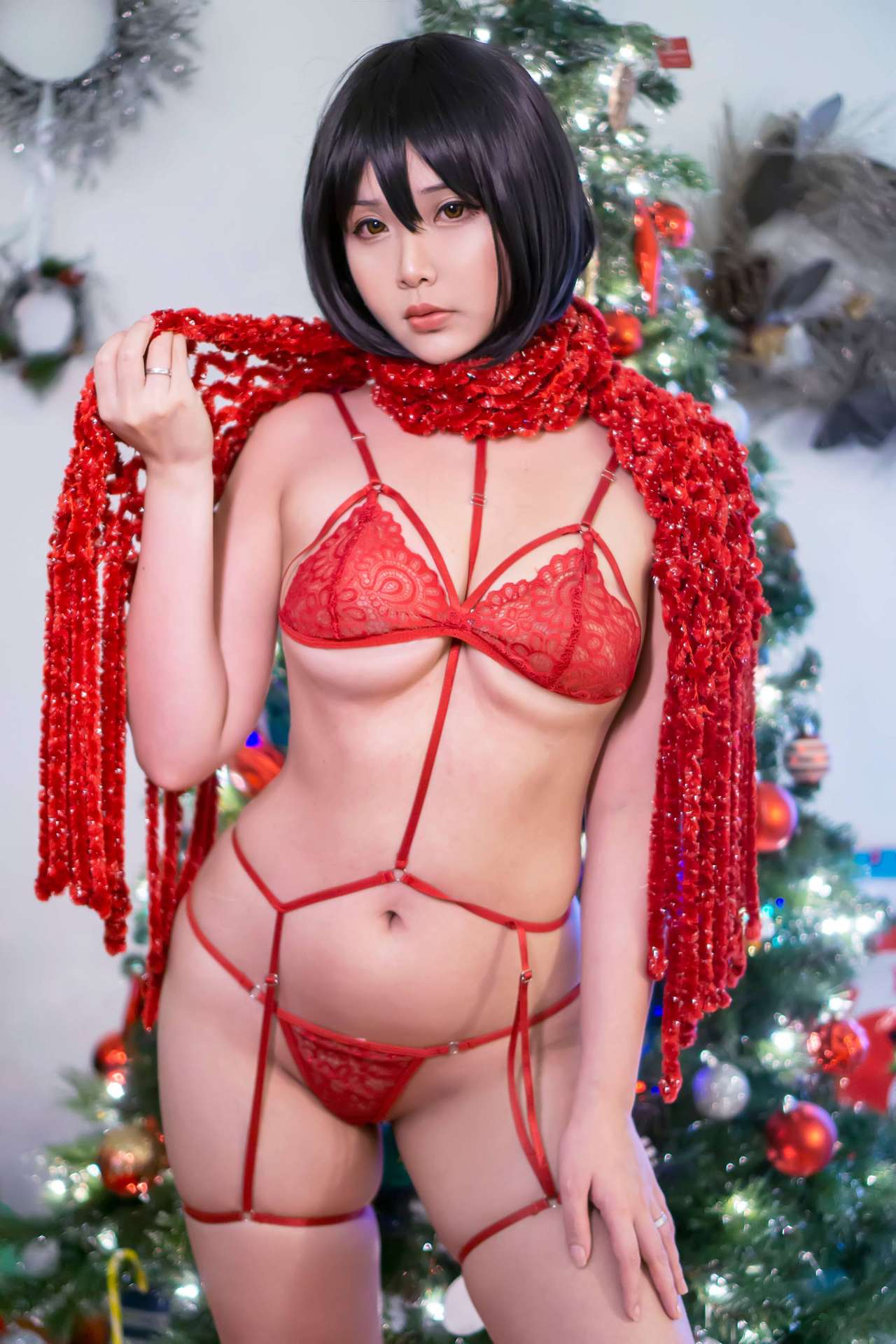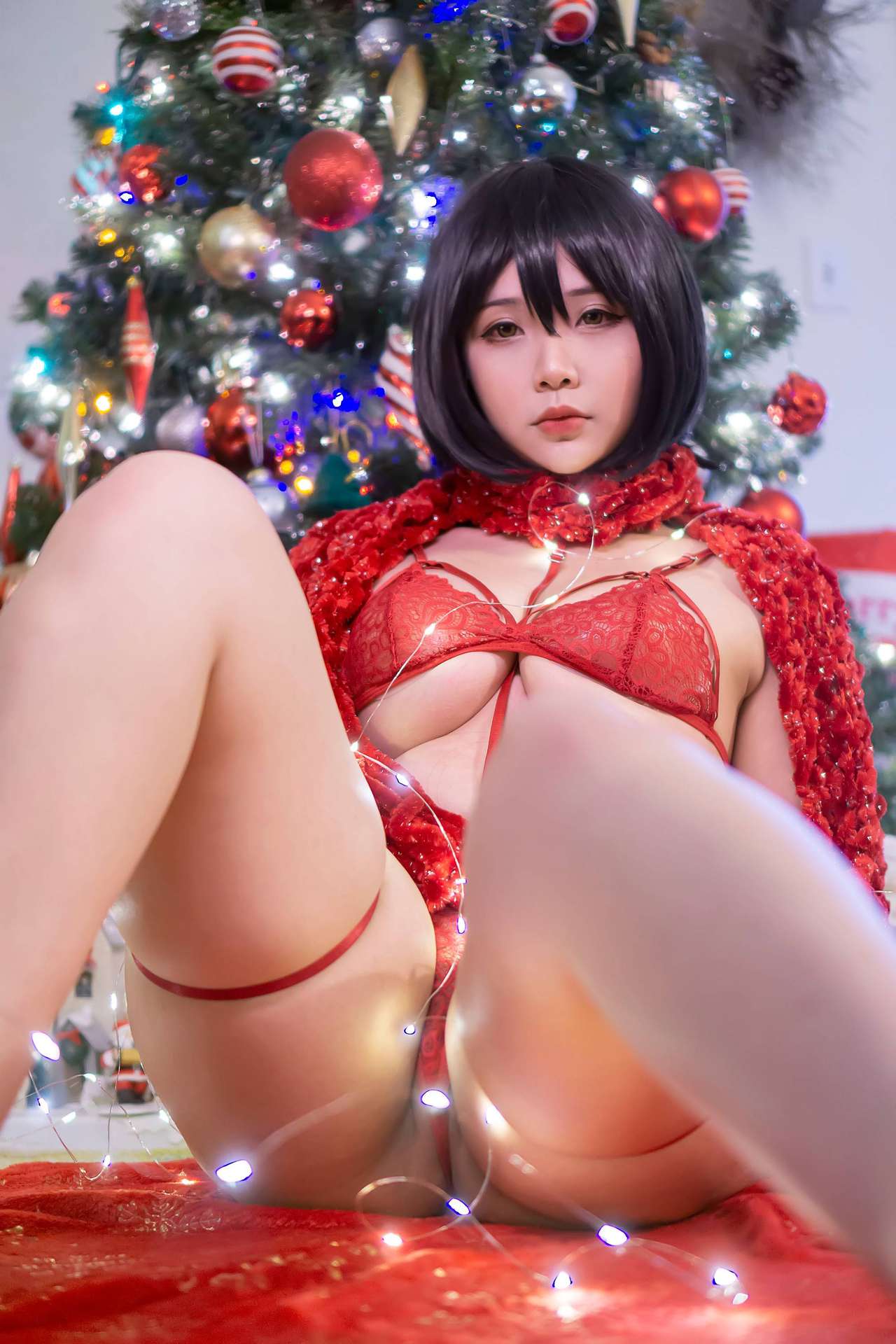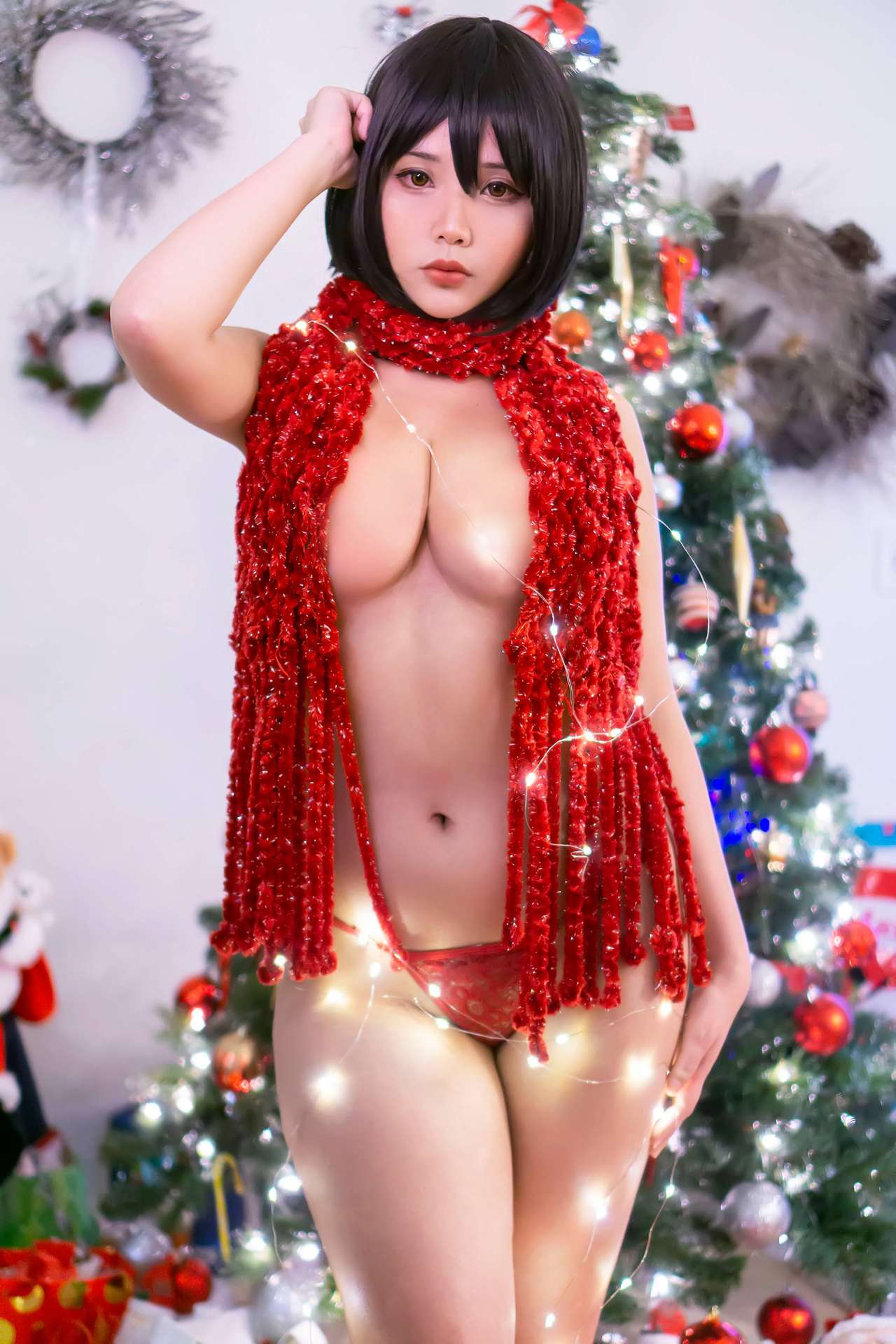 #5 Best Nude Mikasa Cosplay – Vinnegal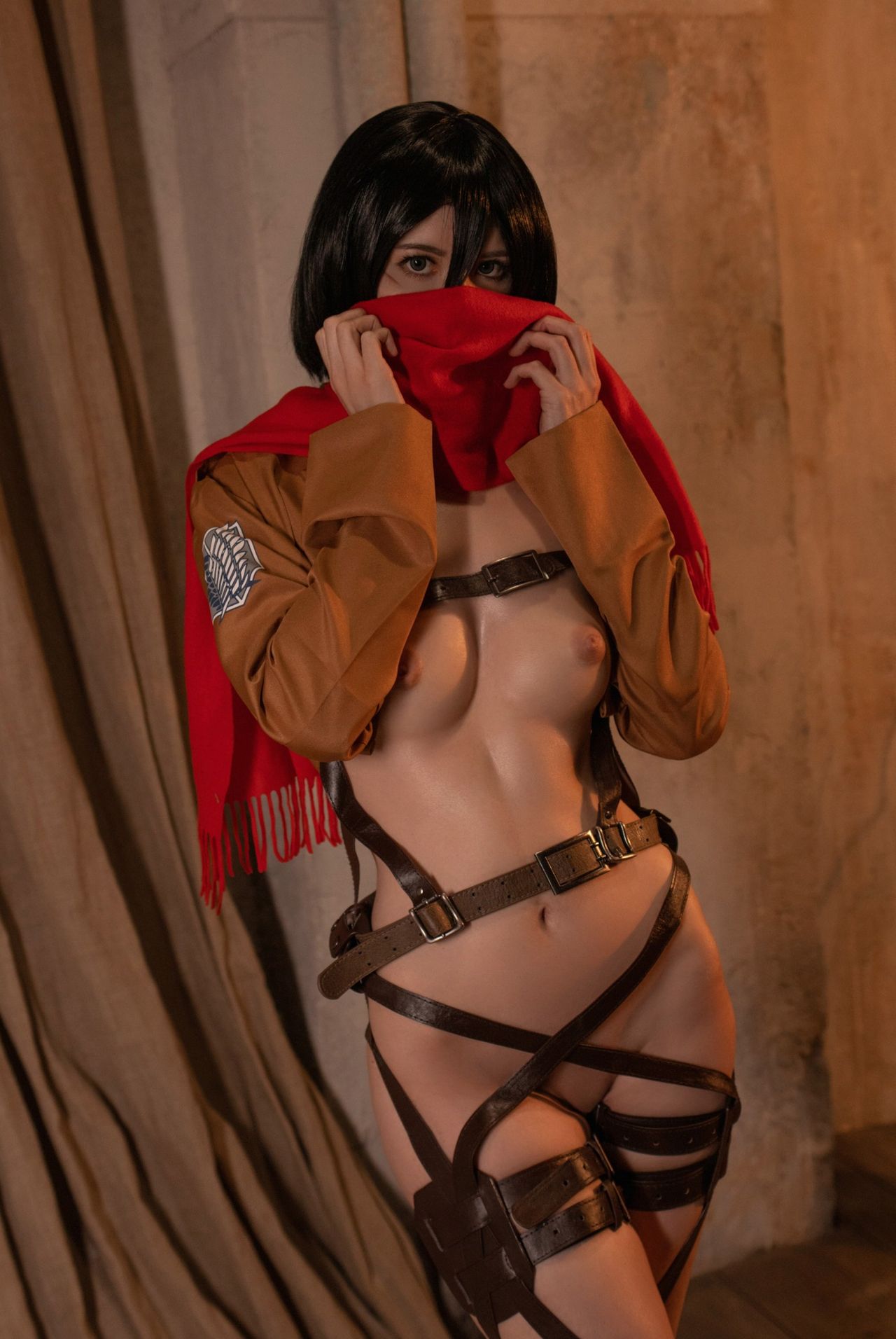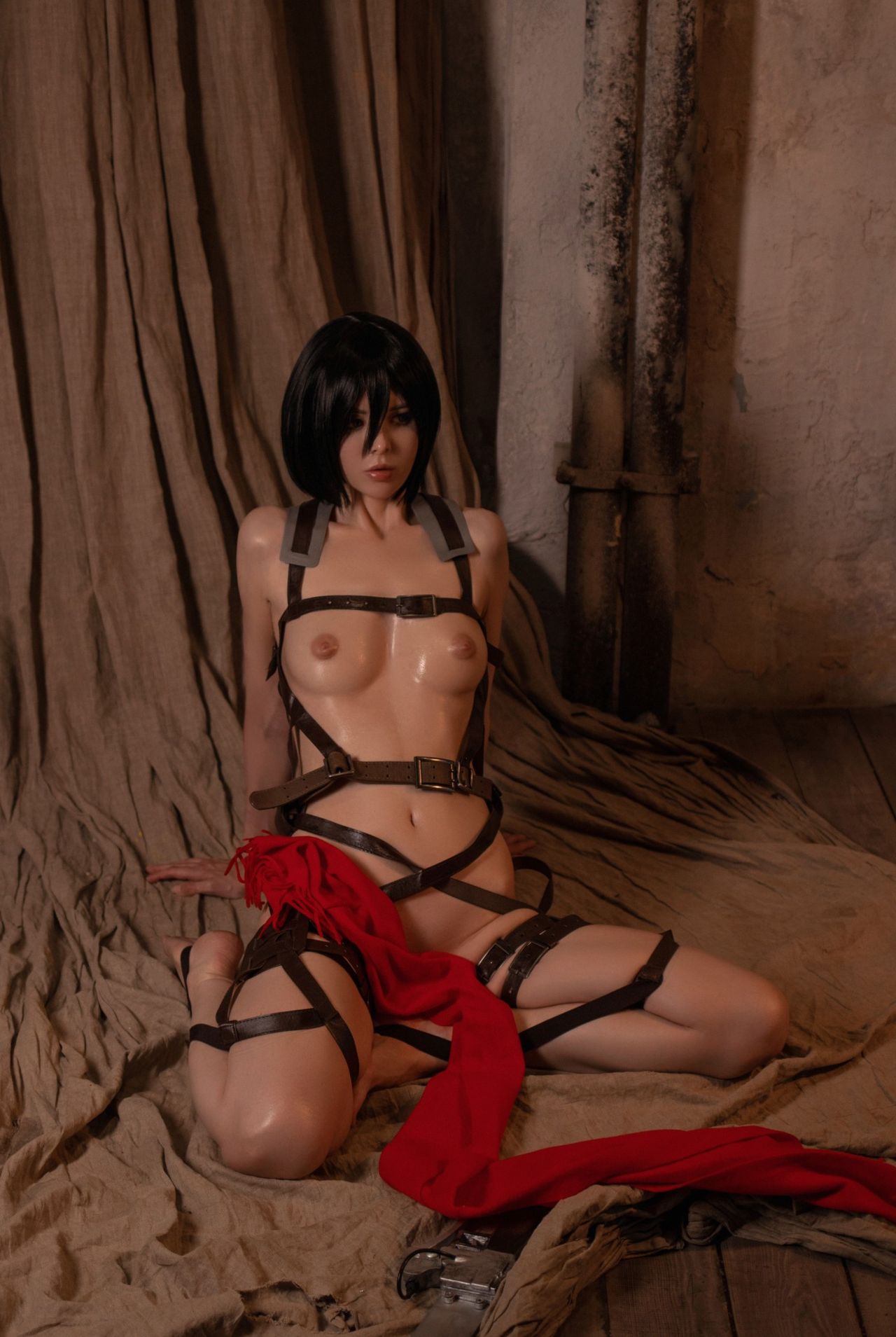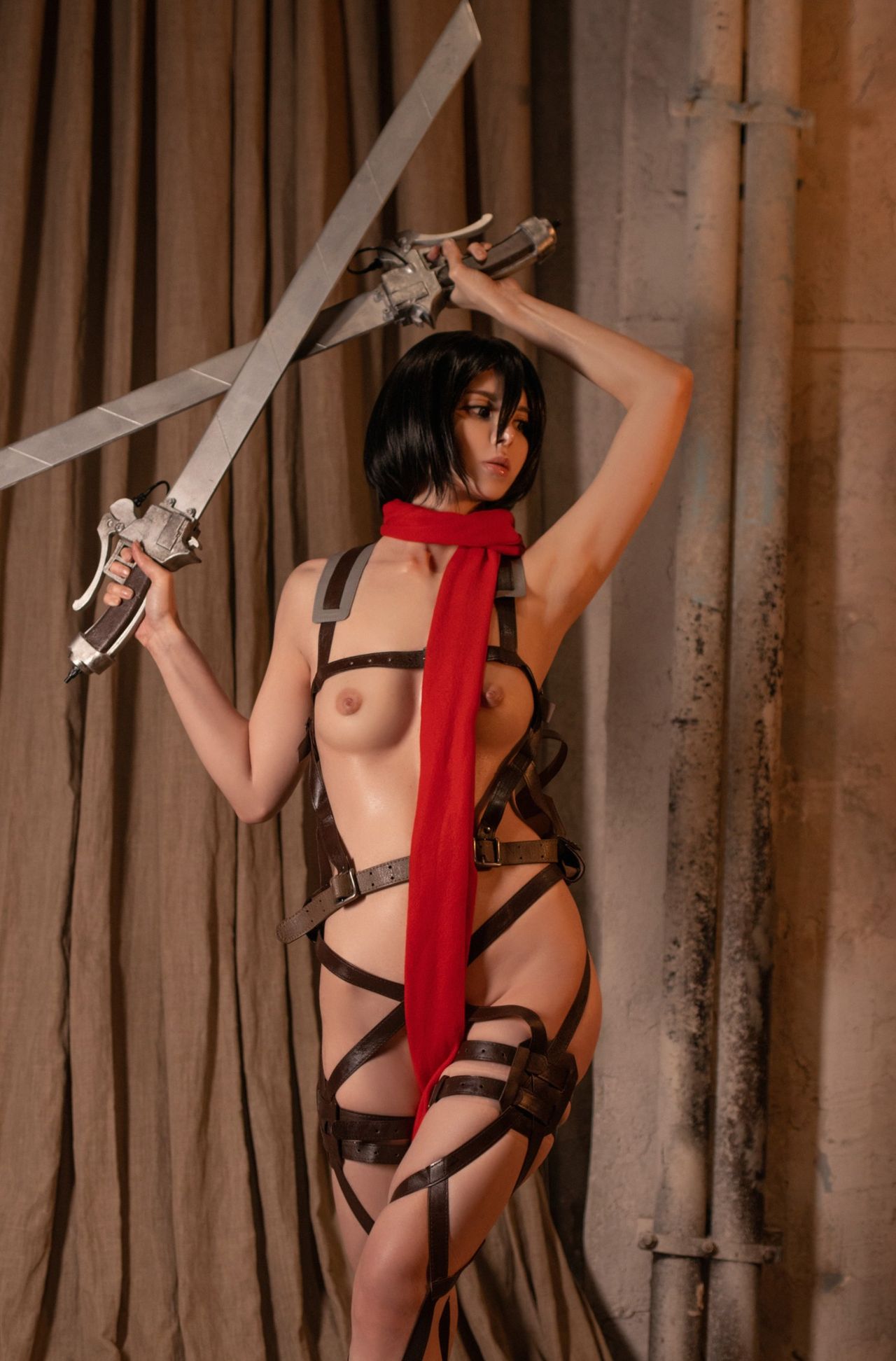 #4 Best Nude Mikasa Cosplay – Ablizzard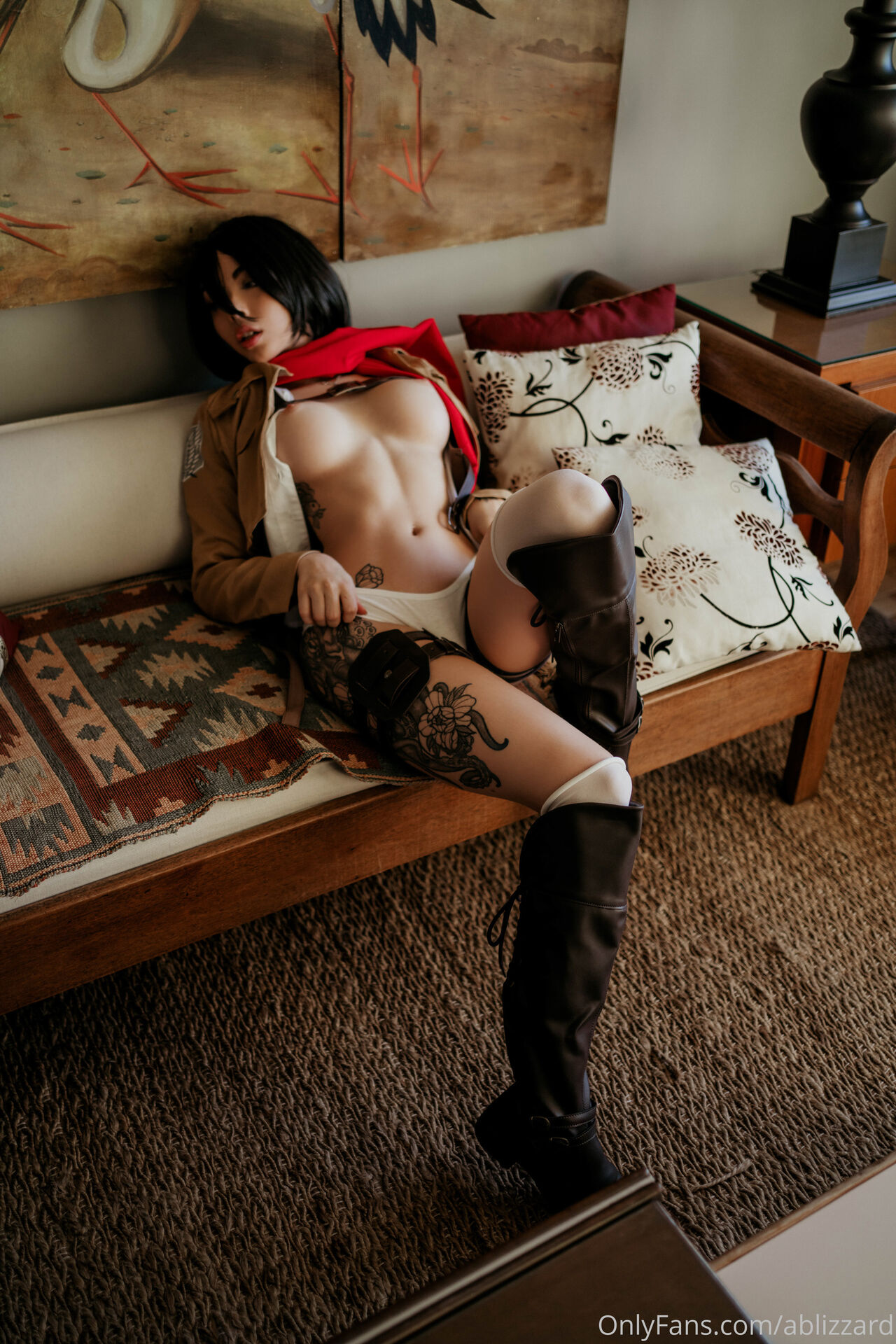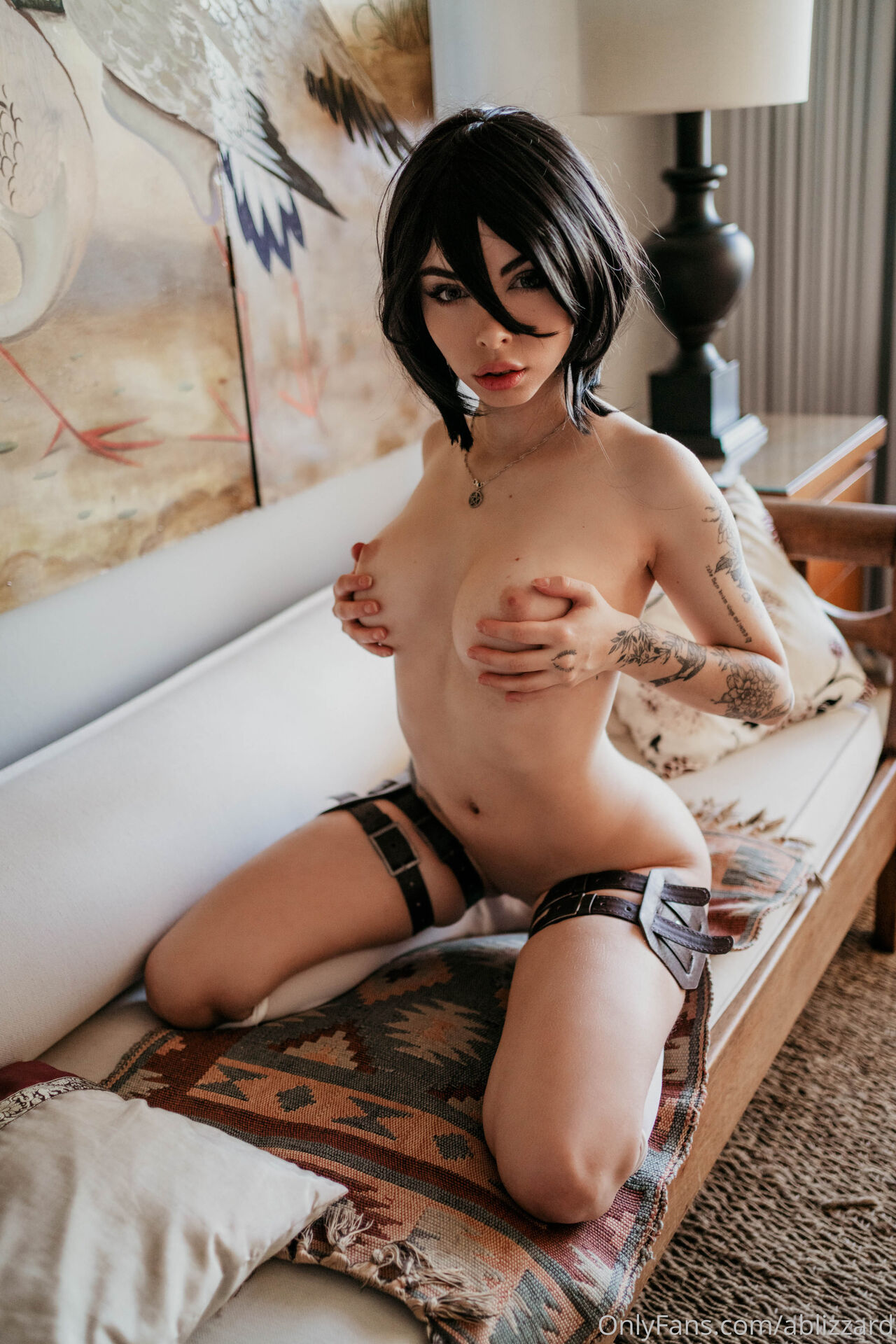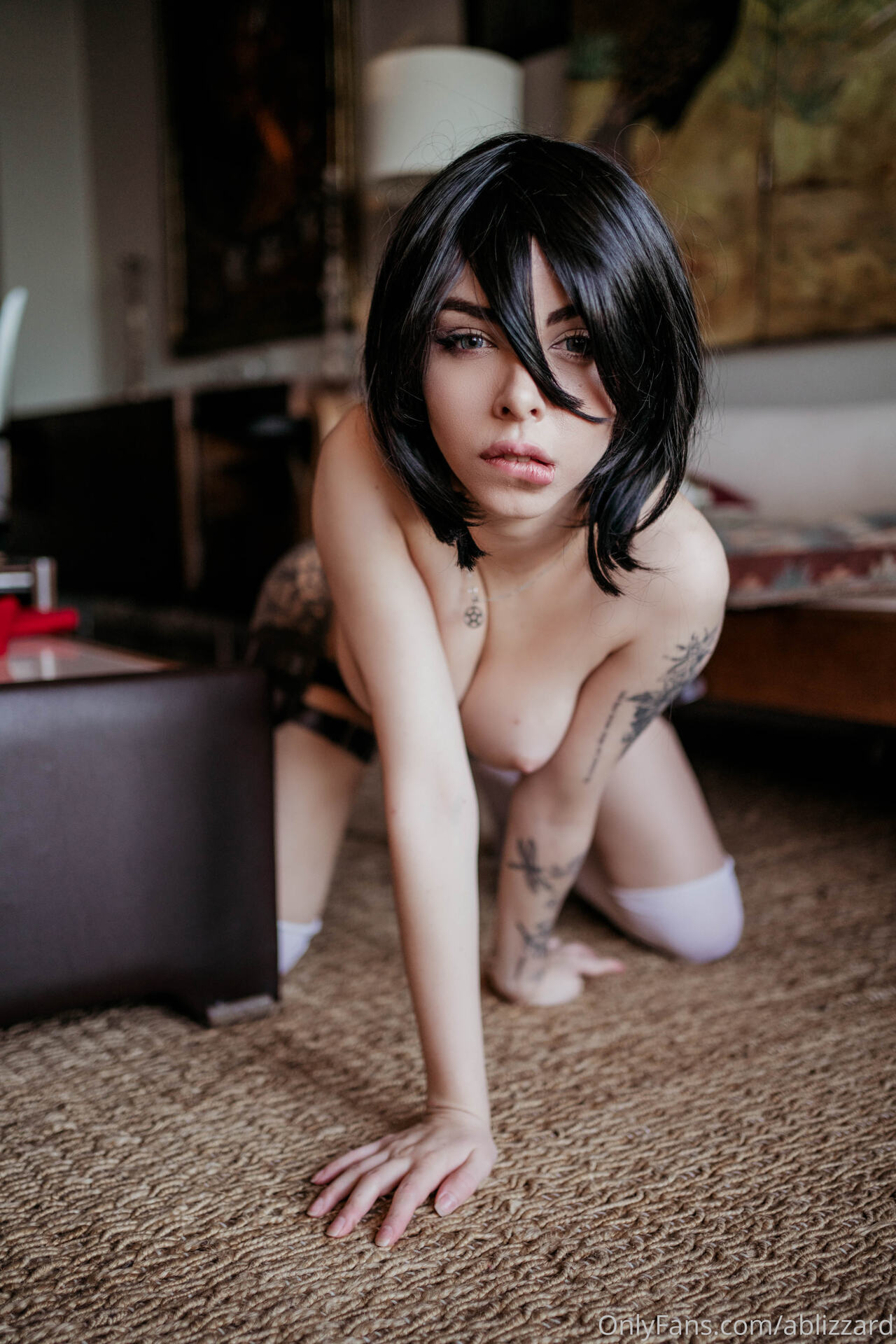 #3 Best Nude Mikasa Cosplay – Aery Tiefling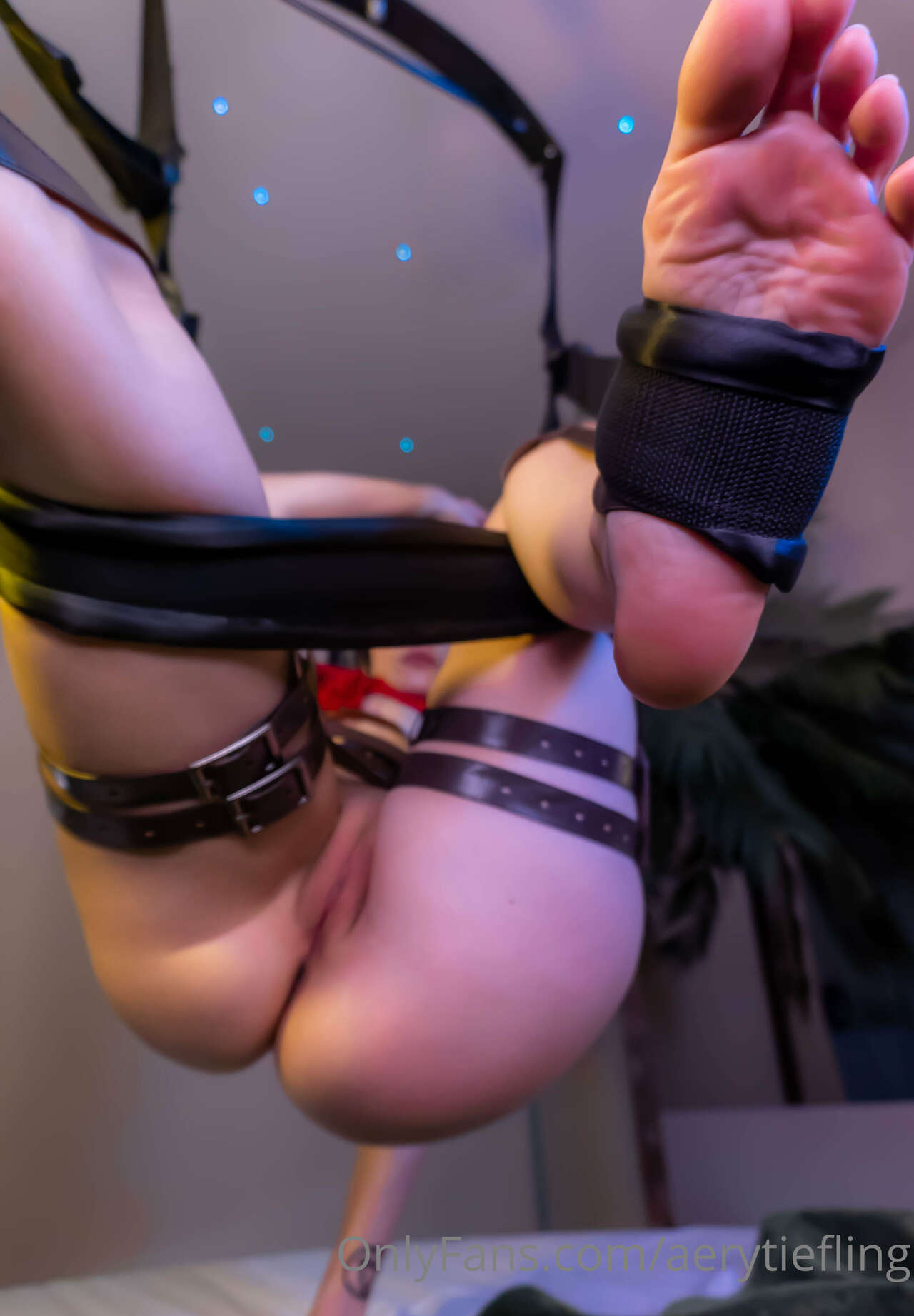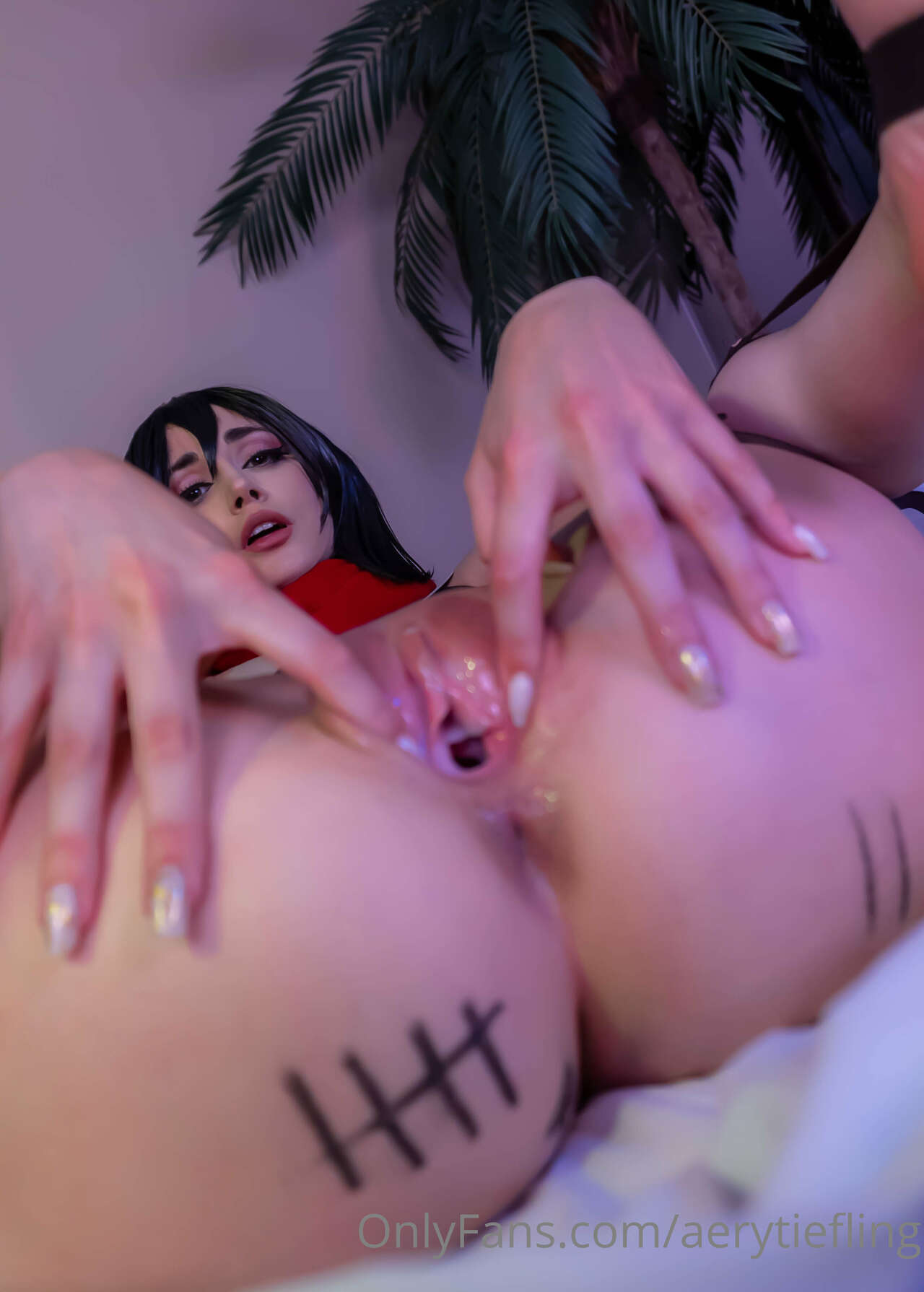 #2 Best Nude Mikasa Cosplay – Sweetie Fox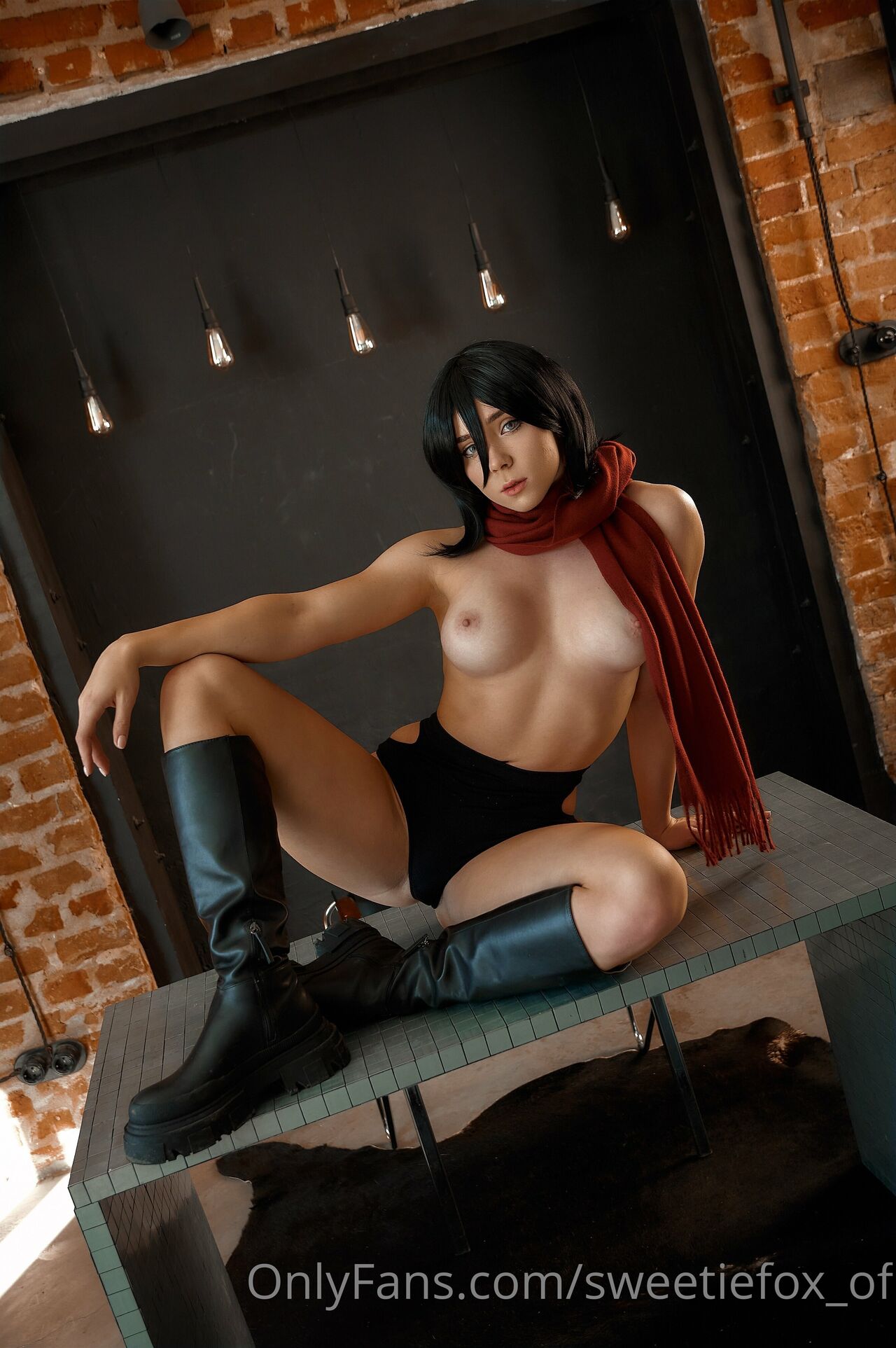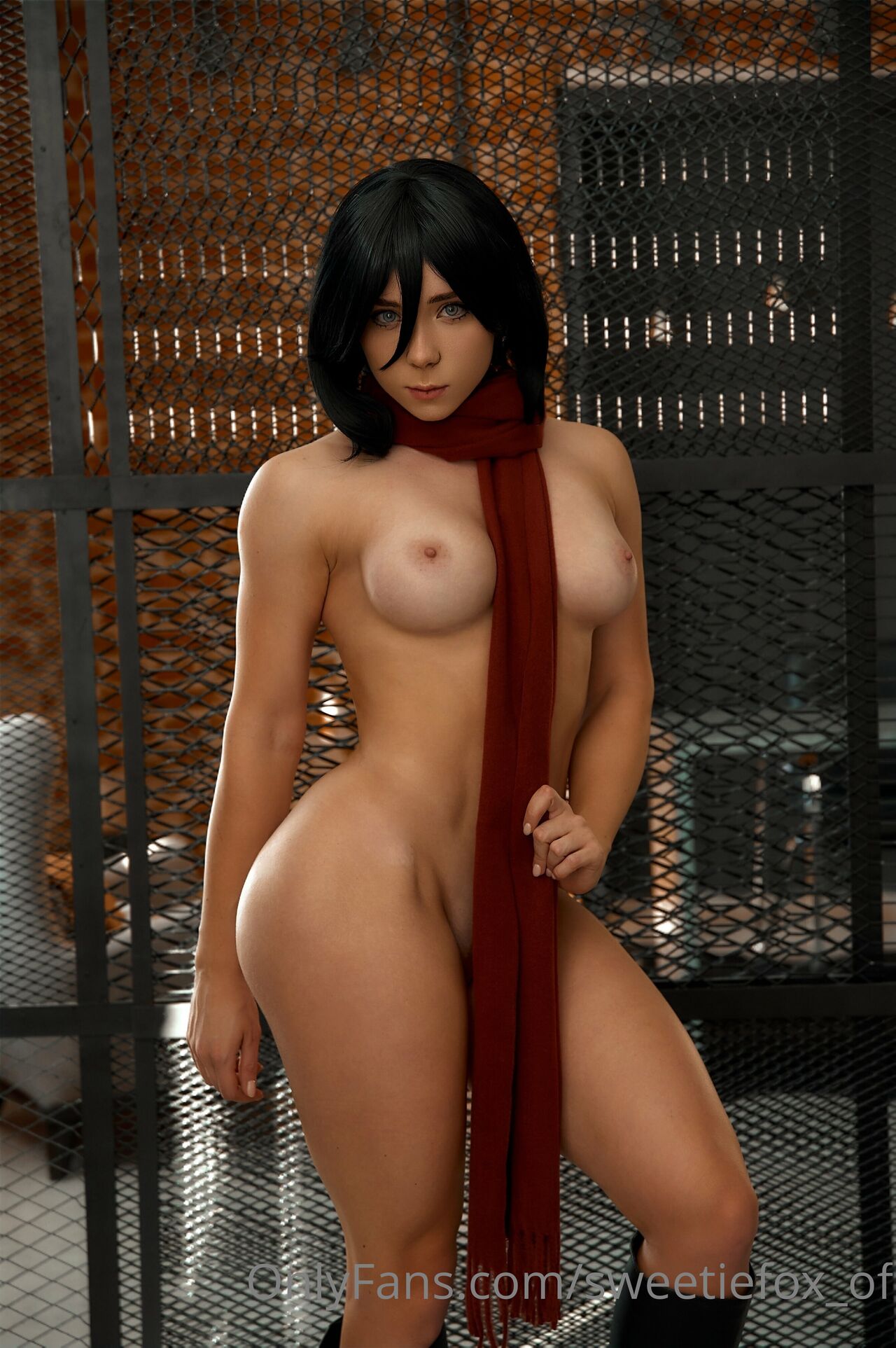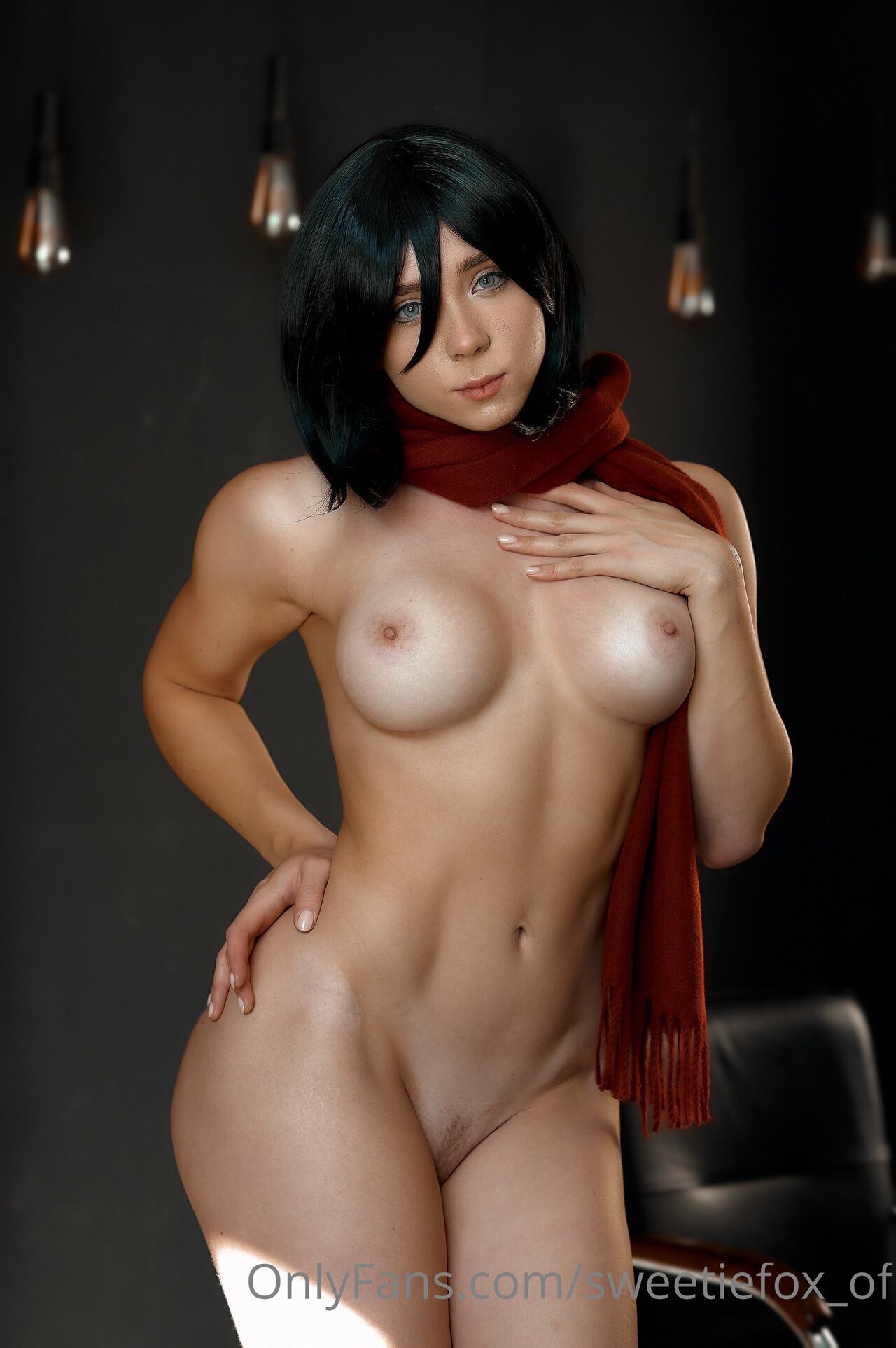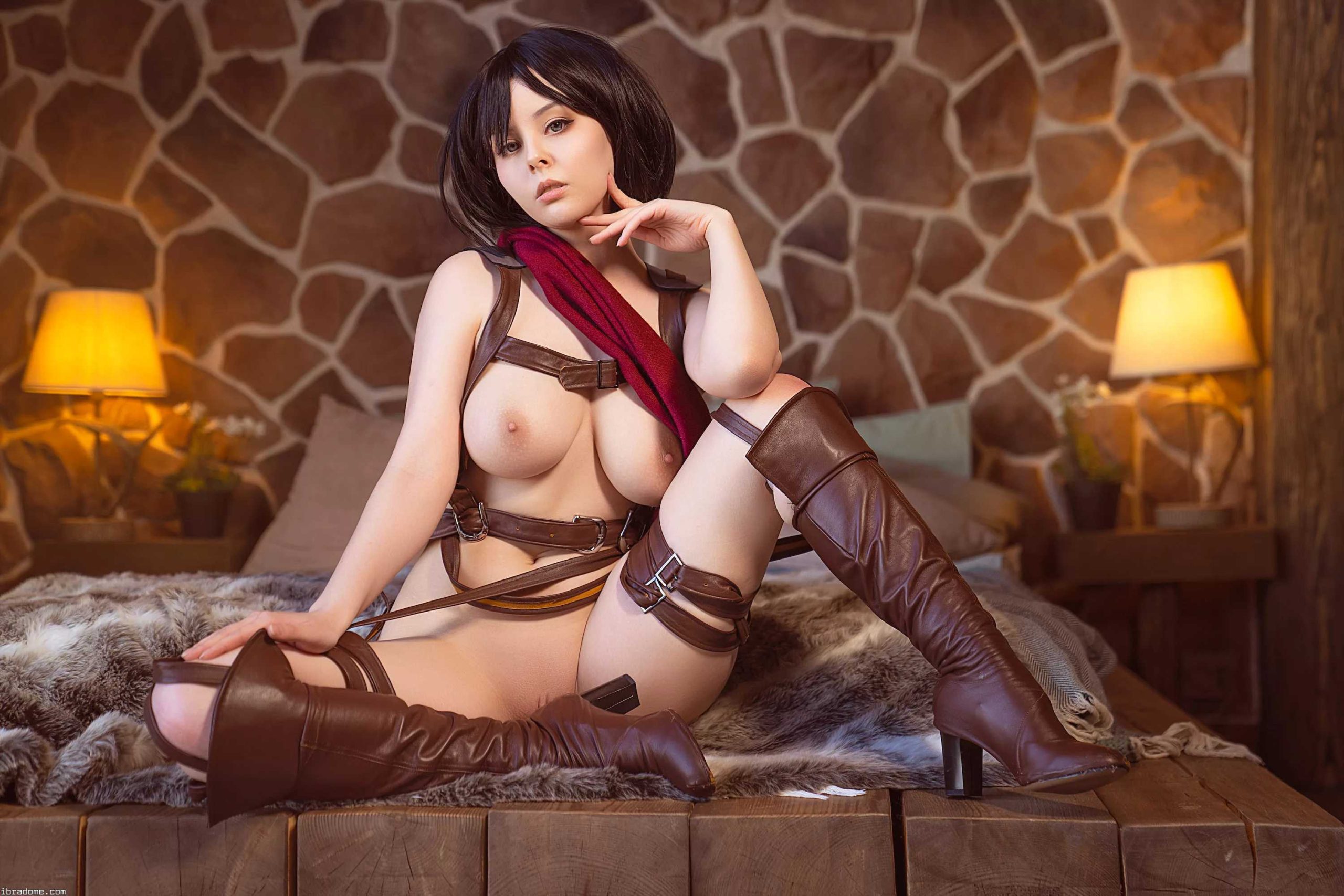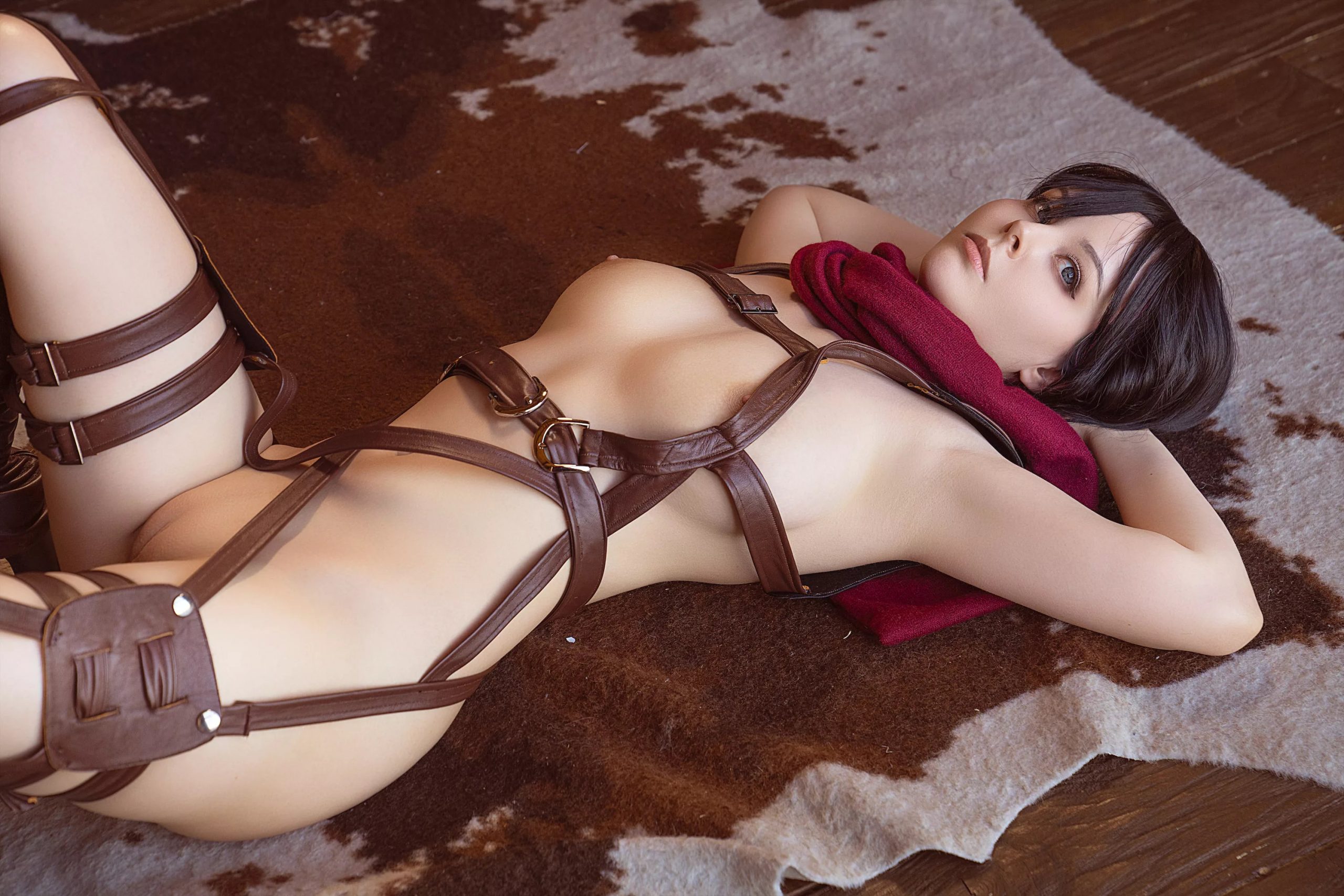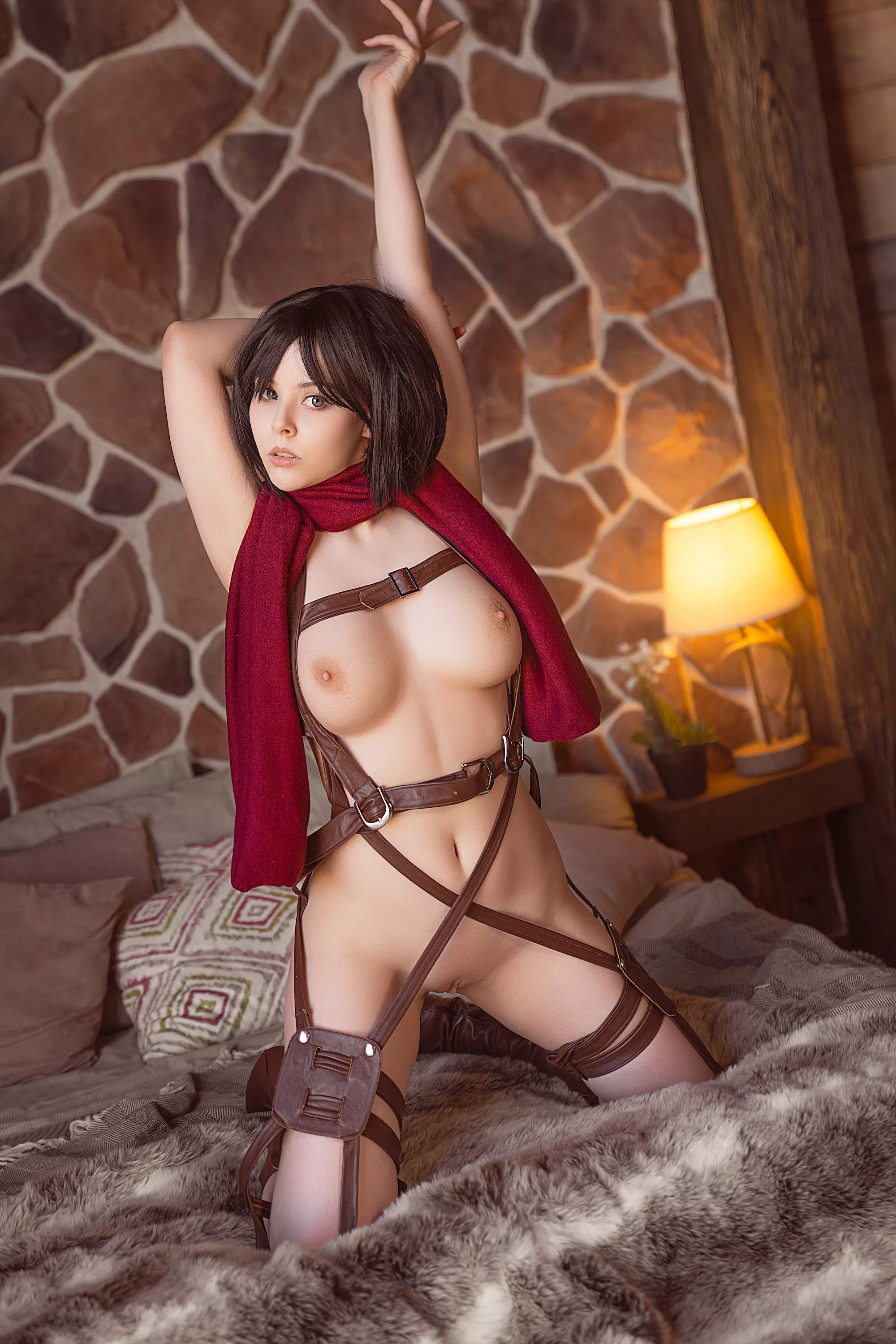 What Is Attack on Titan
Attack on Titan is a manga series written and illustrated by Hajime Isayama, which was serialized from 2009 to 2021 in Bessatsu Shonen Magazine with 139 chapters that were compiled into 34 volumes. It weaves a tight story around its large cast of characters and the strange, apocalyptic world in which they live. Titan also revolves around the concept of failure: the human forces repeatedly struggle to accomplish anything, sacrifice numerous lives, and make major mistakes to have it all come to naught in the end. But every so often, humanity's persistence, wits, and luck manages to pay off—and through their victories, a complex portrait of the world begins to form, one that reveals something more sinister to the weirder aspects of their world. Titan primarily explores the ways in which people deal with trauma, survival, loss, and death…as they fight man-eating giants.
From its relatively modest beginning, the manga managed to become the 11th-highest seller of all time in 2011. After the premiere of the anime adaptation (which became exceptionally popular in its own right), sales of the manga boosted exponentially, which has made Titan the most popular new anime/manga and surpassing many established franchises. The manga consistently sold in the top two every month and new volumes were being surpassed only by a certain best selling manga of all time. The success of both anime and manga launched a franchise ranging from video games to light novels to fragrances and coffee mugs.
RELATED
Anime Fans Rank Their Favourite Attack On Titan Ecchi Mikasa Cosplay
Did you like the Lewd and Nude Mikasa cosplay collection? Are there any other cosplayers that belong on here? Let me know on twitter @Cospixy or message me on instagram @Cospixy or better yet, just drop a comment below!