Record of Ragnarok Anime fans are in for a treat with this stunning Eve Cosplay by Hana Bunny that showcases the busty Asian cosplayer. Hana Bunny does an exception job representing the beautiful anime character.
RELATED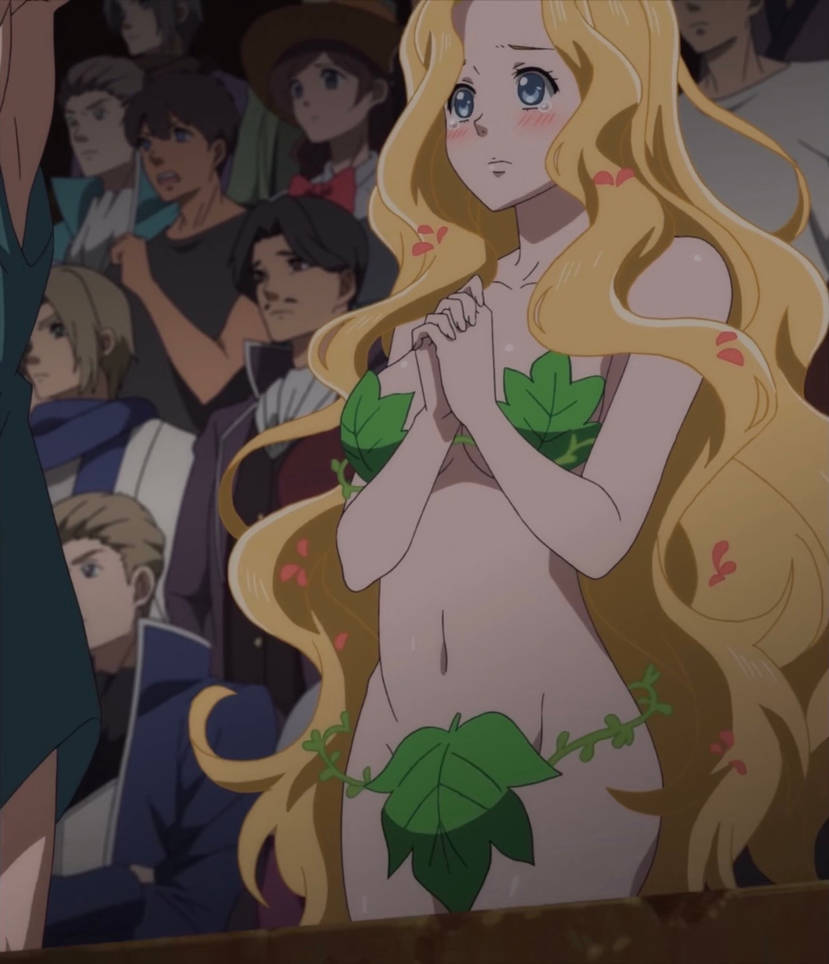 Who is Eve from Record of Ragnarok
Eve is the first woman and the wife of Adam, who fought in the second round of Ragnarok. Eve is a beautiful voluptuous woman with sky blue eyes and long shiny blonde hair threaded with flowers. She is a rather tall woman, as she even surpasses the height of her husband, Adam, who is quite tall himself. In the past when she lived in Eden, she was naked. After being exiled to Earth and in the afterlife she covered her breasts and groin with fig leaves and vines.
While her current age is unknown, Eve is at least over 7 million years old. This is due to the fact that it was stated that humanity has existed for at least 7,000,000 years before the events of Ragnarok.
Unlike her biblical version, Eve has never eaten an apple from the Tree of Knowledge.
Hana Bunny is an internationally renowned cosplayer from Vietnam who has been a VIP guest at Summer Anime Expo – Vietnam, Salinas Valley Comic Con – USA, Anime Impulse – USA, and Ani-me con – USA. Moreover, she is also a fashion model and social media star who has amassed more than a million followers on her Instagram page.
Hourglass body, doll-like cute face, amazing lips, and black hair are distinctive features of Hana. In this article, we will discuss her professional career along with the personal one. But in the beginning, let's give a swift view at some quick facts.
Hana Dinh, popularly known as Hana Bunny, is a co-player born and raised in Ho Chi Minh City, Vietnam. Later she moved to San Jose, California, with her family. Well, she holds both American and Vietnamese nationalities and belongs to the Caucasian ethnicity.
Not to mention, her father was a comic artist, so that Hana used to read a lot of comic books, which led her to develop an interest in comics and animes. Moreover, this model has not shared much about her childhood background.
Similarly, the names and whereabouts of her parents and siblings are not available to the media. If anything comes about them, we will update you right away. Stay tuned, guys!
On the other contrary, this hottie has not disclosed anything about her elementary coming to this date. By looking at her, it appears that she has completed her basic education. If any further data comes forward regarding her alma mater, readers will be updated instantly.
NEXT
Titan Fans Are In Love With This Raven Cosplay By Kalinka Fox
Did you like the lewd Eve Cosplay by Hana Bunny? Are there any other cosplayers that are as good as her? Let me know on twitter @Cospixy or message me on instagram @Cospixy or better yet, just drop a comment below!