Female cosplayers have been doing their version of the popular Izuku Midoriya Cosplay since the launch of the popular anime My Hero Academia. My Hero Academia is a popular manga and anime series that is about superheroes. It is set in a world where superpowers are normal because of quirks. It is a special superhuman ability that any individual can possess.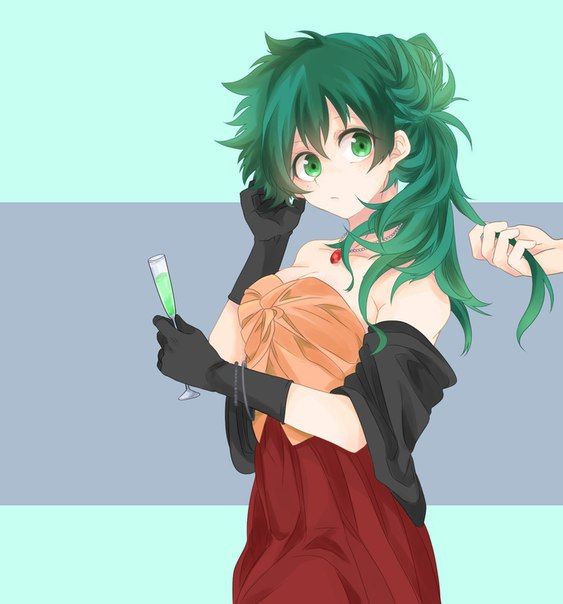 Who is Izuku Midoriya
Izuku Midoriya who was born without a quirk is the main protagonist of the hit anime series My Hero Academia. Izuku is also known as Deku. Despite not possessing any quirk, Izuku possesses innate heroism that manages to catch the attention of the hero All Might. This turned Izuku to be All Might's closest pupil at the U.A. High School. All Might also passed-on his One For All quirk to Izuku, making him the 9th holder of this powerful quirk. Being the main character and protagonist of the series, Izuku is one of the favorite characters to cosplay in.
Izuku has worn a lot of different outfits all throughout the series, but he is mostly known to wear his U.A. High School Uniform. He is also commonly seen wearing his battle uniform and his U.A. gym uniform.
Related
The Best Female Izuku Midoriya Cosplay Collection
Since the launch of My Hero Academia in Japan, female anime cosplayers from all over the world have created their own remissions of the popular high school kid. Here is a list of the top 10 best female Izuku Midoriya cosplays.
#10 Best Female Izuku Midoriya Cosplay – savvysparrow95
#9 Best Female Izuku Midoriya Cosplay – Kate Sarkissian
Related
#8 Best Female Izuku Midoriya Cosplay – Rolyat
#7 Best Female Izuku Midoriya Cosplay – Honey Rabbiit
Related
#6 Best Female Izuku Midoriya Cosplay – KendelB
#5 Best Female Izuku Midoriya Cosplay – Beccadex Cosplay
#4 Best Female Izuku Midoriya Cosplay – Stella Chuu
Related
#3 Best Female Izuku Midoriya Cosplay – Liz Katz
#2 Best Female Izuku Midoriya Cosplay – Littlejem
#1 Best Female Izuku Midoriya Cosplay – Mochi Chuu
Related
The Best My Hero Academia Deku Cosplay Ideas
One of the outfits that you can dress up in, and is his most common appearance, is the where he is wearing his battle suit. This cosplay set comes with this battle suit, which is a green full-body jumpsuit that black lines designed on the side and arms. It also comes with a red belt and white gloves. If you prefer a different outfit, you can dress up as Izuku wearing his U.A. high school uniform.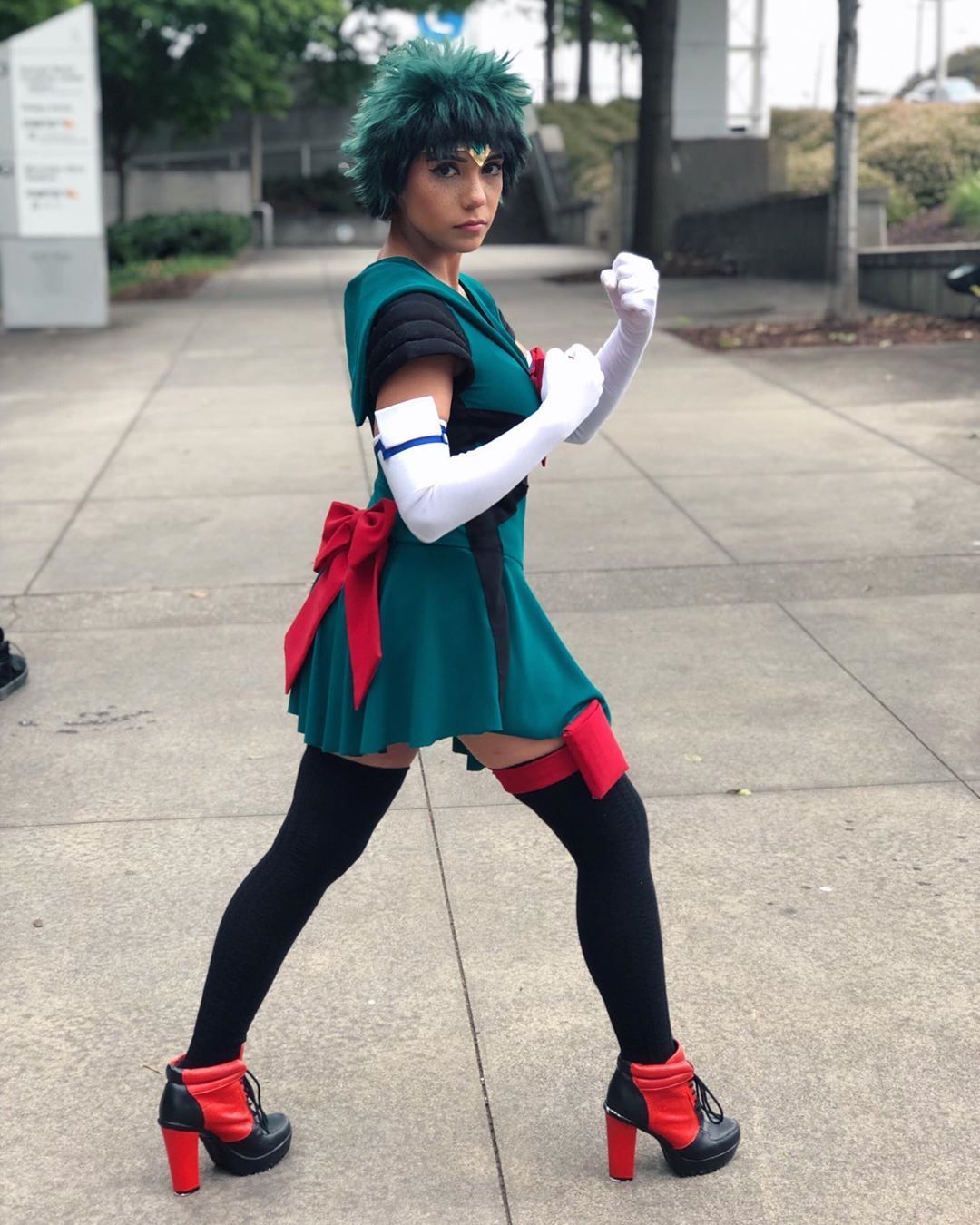 The My Hero Academia school uniform consists of a light grey blazer over a white long sleeves polo and red necktie. It also comes with dark green pants. The third outfit is the U.A. gym uniform he wore when his battle suit was being repaired. The gym uniform is a blue tracksuit that has white thick lines designed on it to form the letters U A. The cosplay set also comes with red boots, which Izuku is known to wear, and his short green messy hair. It also comes with the My Hero Academia sweater in various colors.
How to Dress Like Izuku Midoriya from My Hero Academia
Hair:
Izuku's hair is one of his more noticeable features. Wildly puffy and unruly, his hair is black with a bright emerald green tint to it. This might seem like a tricky style to recreate, but with the right cosplay wig, you can still get Izuku's hair to look authentic.
Use a hairbrush to tease thick locks of the wig into a puffy style. You can also use green hair dye instead if you want an extra challenge for your costume.
Face:
Izuku has very large, wide green eyes and four diamond-shaped freckles on both his cheeks.
You can use eye makeup such as eyeliner and brow pencils to create a big-eye anime effect, and if you're unsure where to start, check out anime eye video tutorials for help.
For the diamond freckles, you can draw them on using a dark eyebrow pencil or Halloween face paint and a thin brush.
Izuku Midoriya Makeup Tutorial:
Outfit:
Izuku wears an oversized school uniform consisting of a white dress shirt, a red thickly-knotted necktie, a long gray blazer with turquoise accent stripes and gold buttons, and wrinkled blue dress pants.
You can find these items online from retail websites and cosplay websites, or you can look for a pre-made Izuku costume outfit.
Suit:
Izuku's original hero bodysuit consisted of a green jumpsuit with a red belt and matching elbow pads, knee pads and gloves, as well as a pair of red boots. He wore a mask with long ear-like extensions and a respirator along with it.
If you'd rather choose the suit over the school uniform you can purchase a pre-made zentai suit in the My Hero Academia style.
He wore a number of different suits throughout the series, including one with a turquoise mask with long rabbit ears attached. With so much room for variety and choices, this is the perfect costume if you like to have a lot of material to work with!
Accessories:
Izuku's giant red boots are something he also wears with his school uniform.
Pull the cuffs of your pant legs up over the top of the boots the way Izuku does when he's in his school uniform.
Next
Did you like the Izuku Midoriya cosplay collection? Are there any other cosplayers that belong on here? Let me know on twitter @Cospixy or message me on instagram @Cospixy or better yet, just drop a comment below!