Gaming fans will love this lewd and full body nude Lara Croft cosplay by Cherry Crush featuring the popular Tomb Raider video game character.
RELATED
Cherry Crush born July 9, 1990 is an American YouTuber, Twitch Streamer, Model, TikToker, and Social Media Celebrity. She is famous for her self-titled YouTube channel and her porn cosplay videos.
She completed her schooling from a local private school. She is 31 years old, and her nationality is American. From an early age, she had always loved making videos. Crush created her YouTube channel in 2012 and began uploading videos to her channel. Her oldest video from Aug 21, 2013, has been viewed about 55k times. She has recently started focusing more on lewd and nude cosplay sets featuring popular gaming and fictional characters.

Cherry Crush has featured several times on Cospixy and has grown her audience to well over 1 million followers across multiple platforms. She releases her explicit nude cosplay collection on her paid Only Fans service.
Complete Lewd And Nude Lara Croft Cosplay Set By Cherry Crush
Her fans have been loving her content and enjoying the regular releases featured on Cospixy.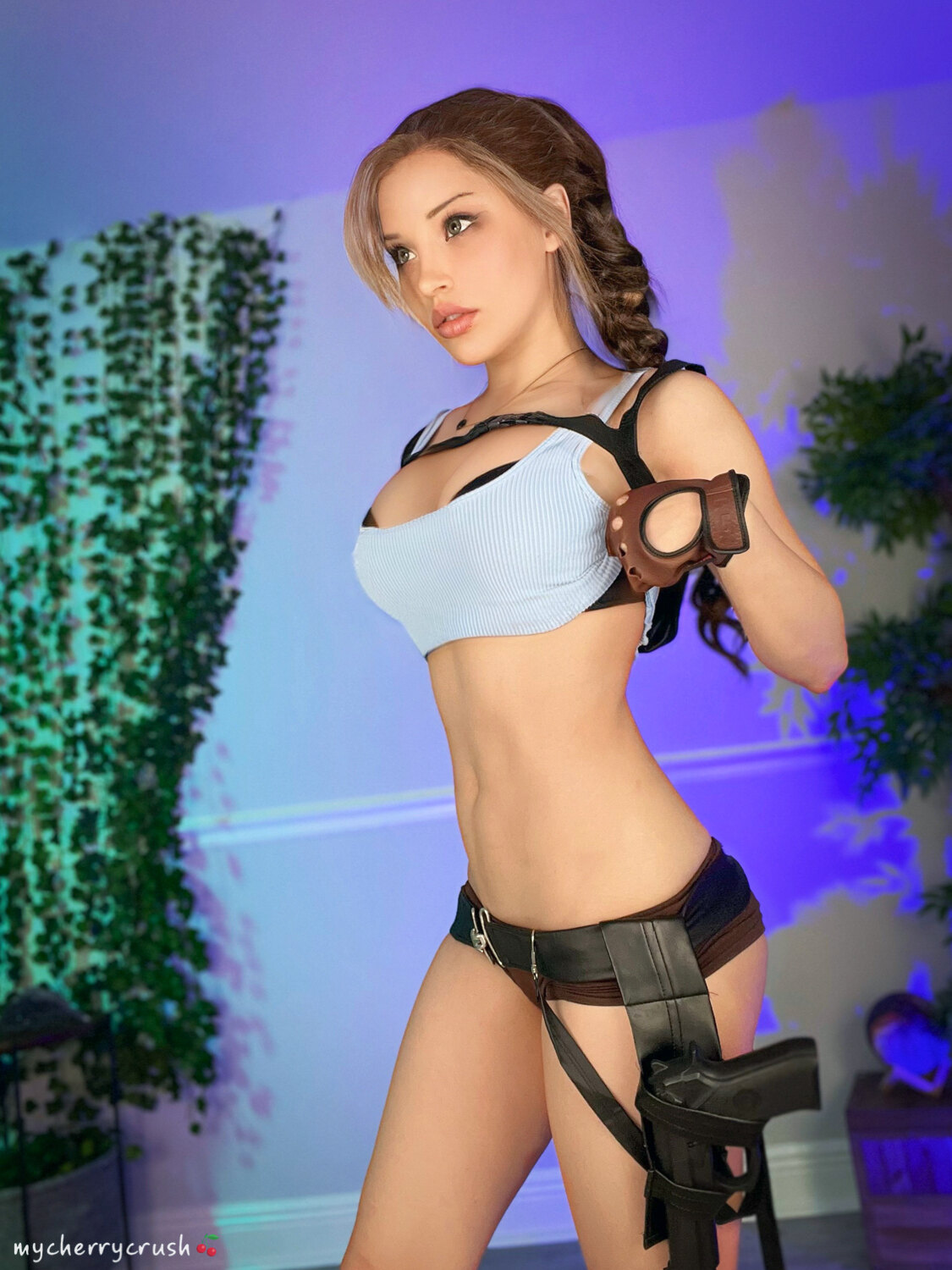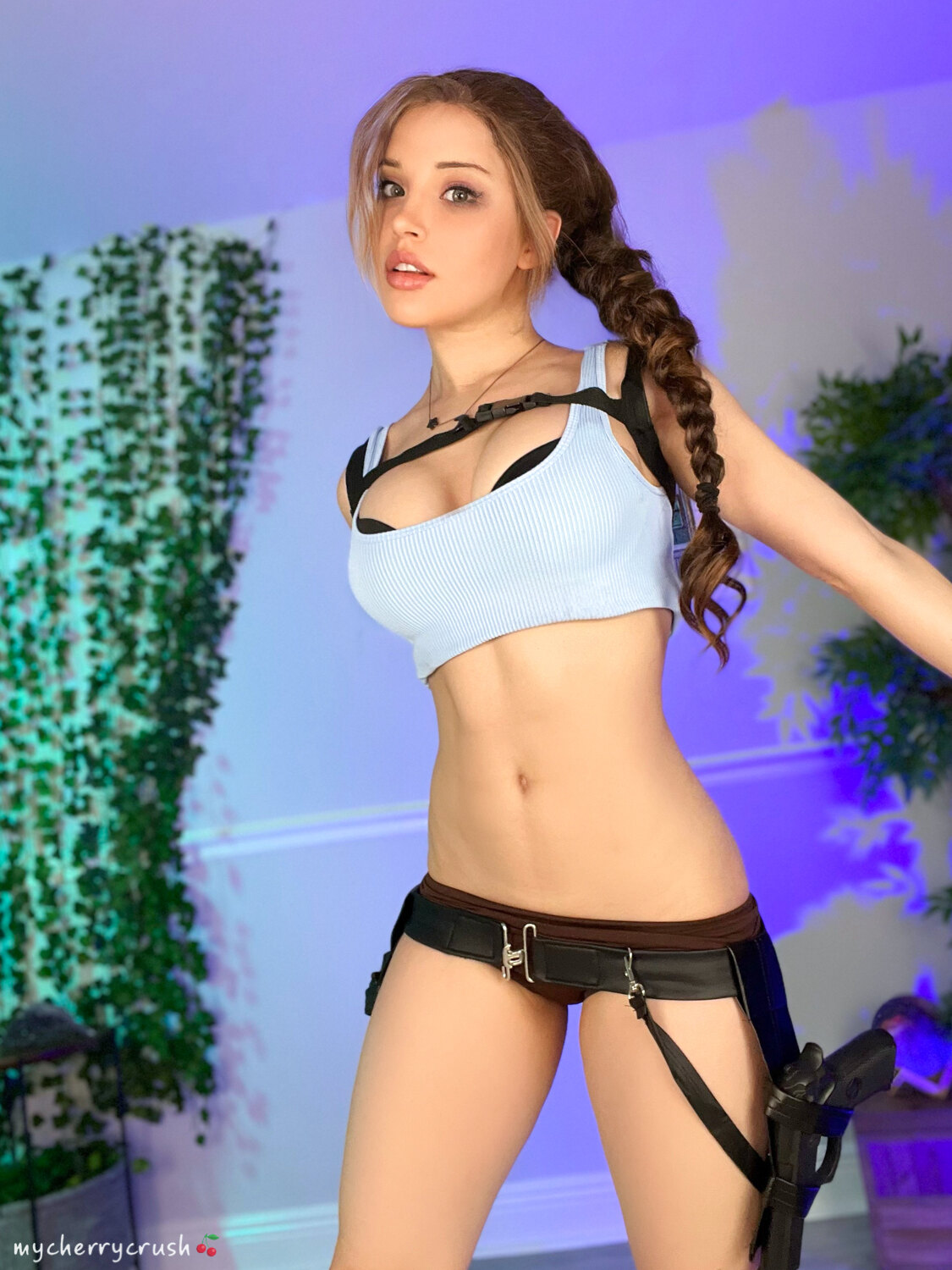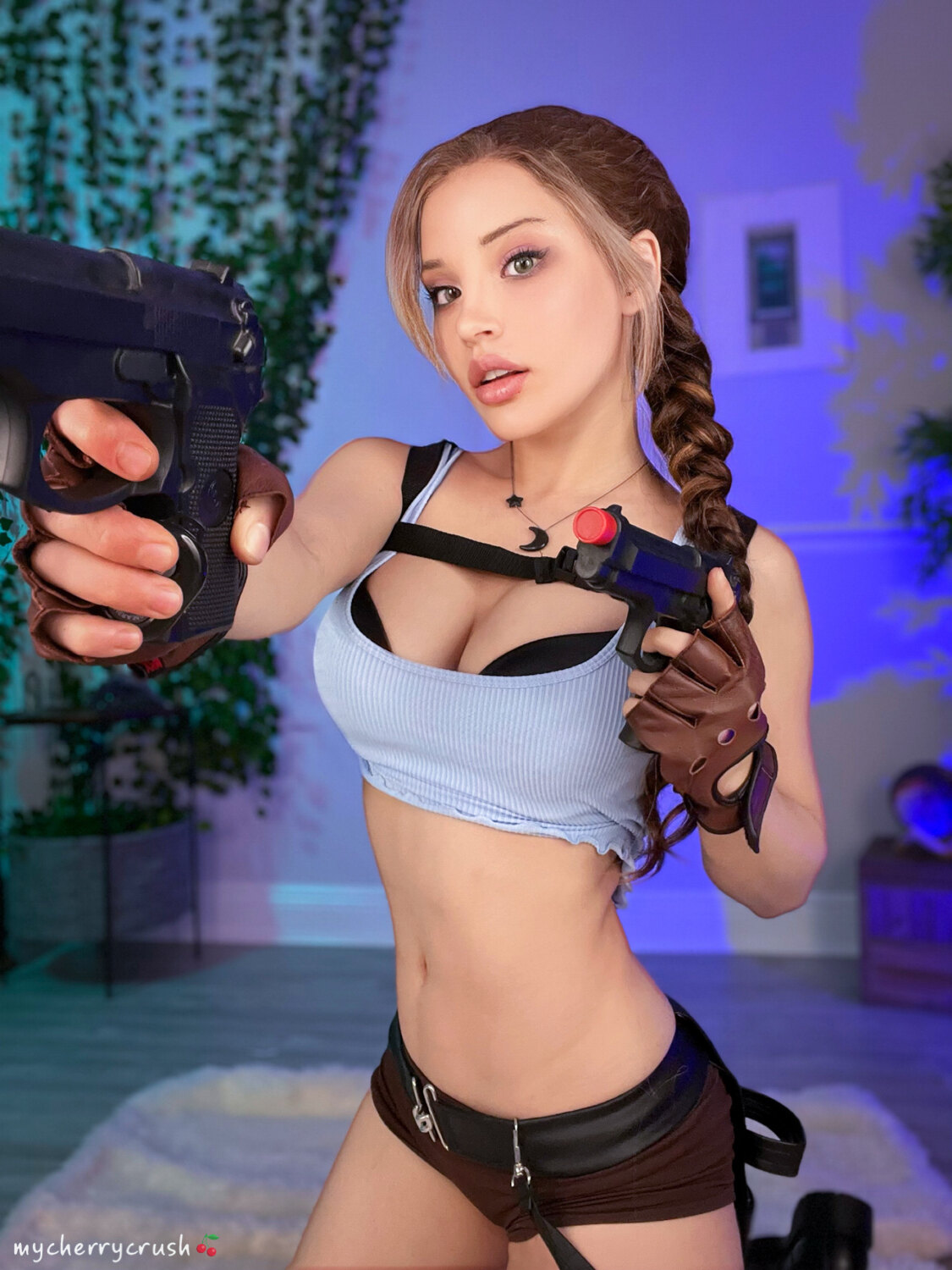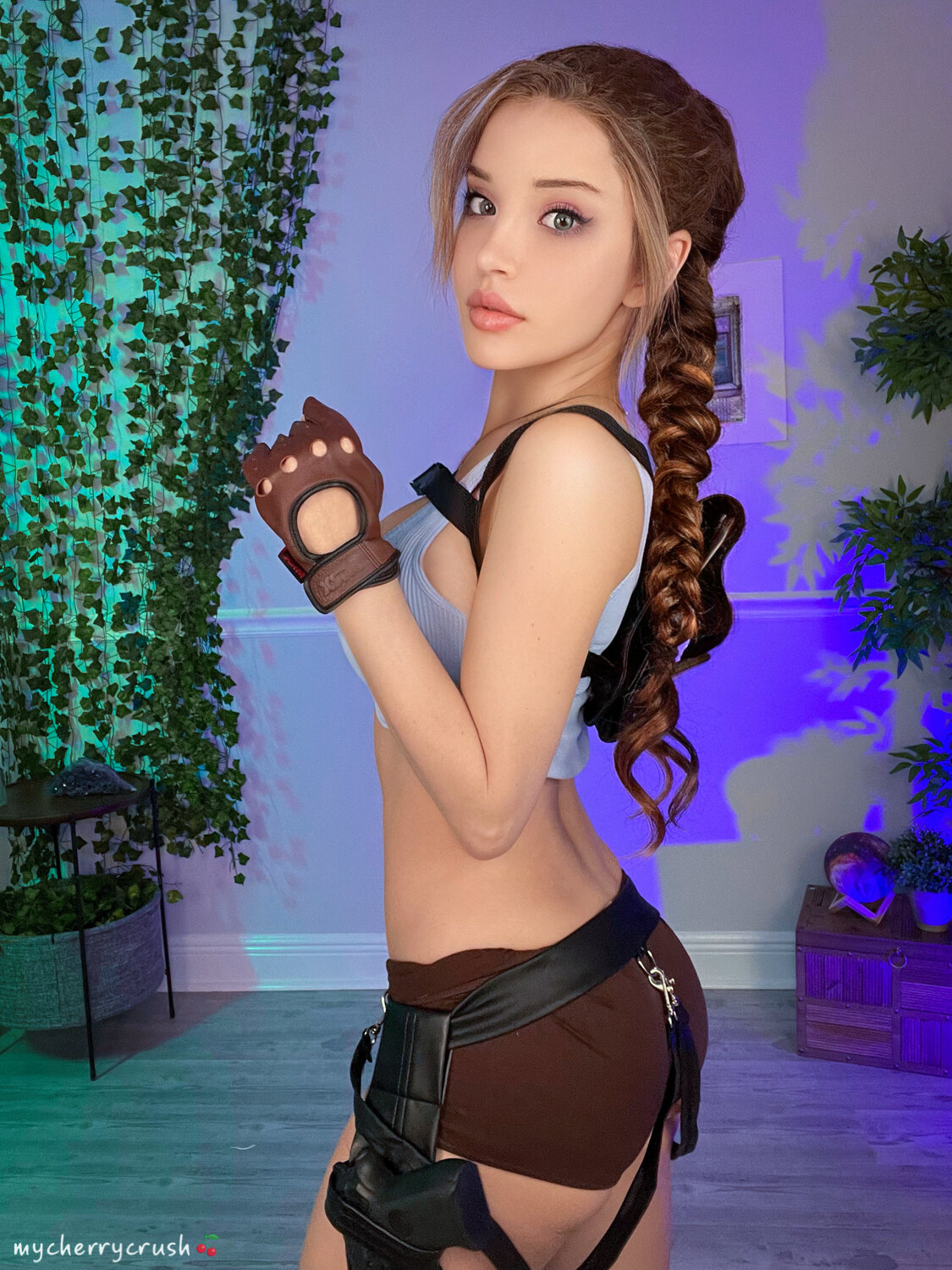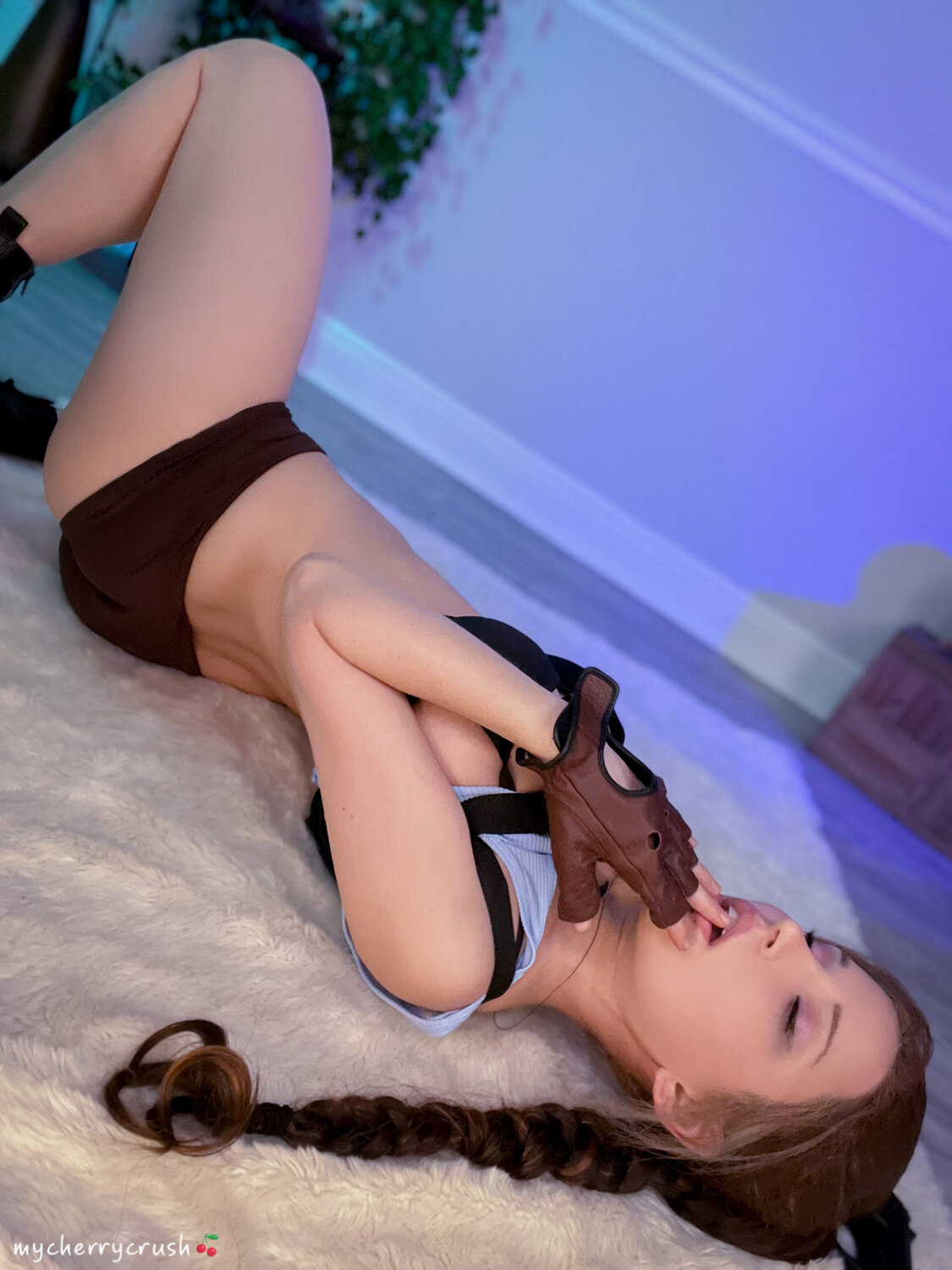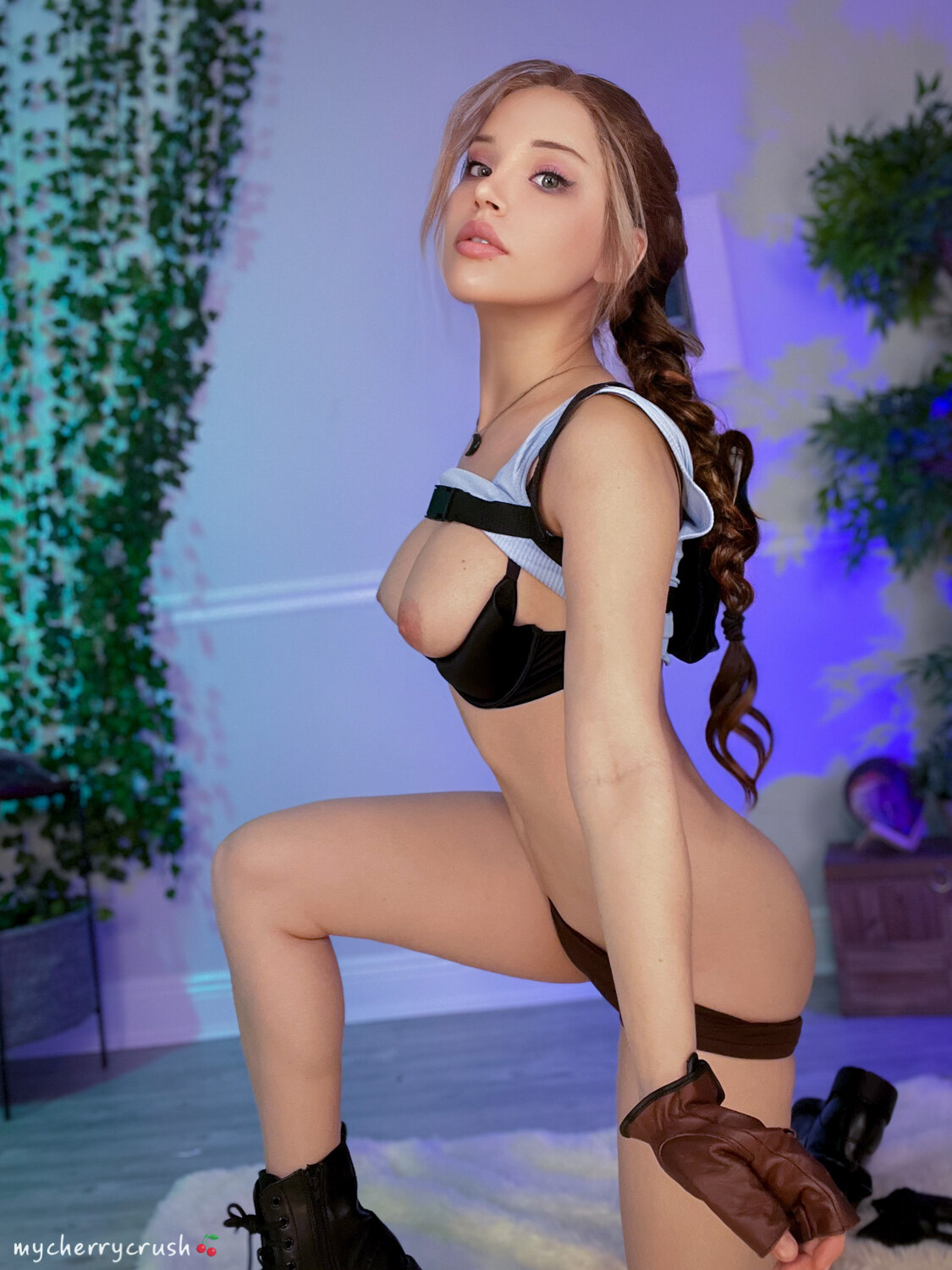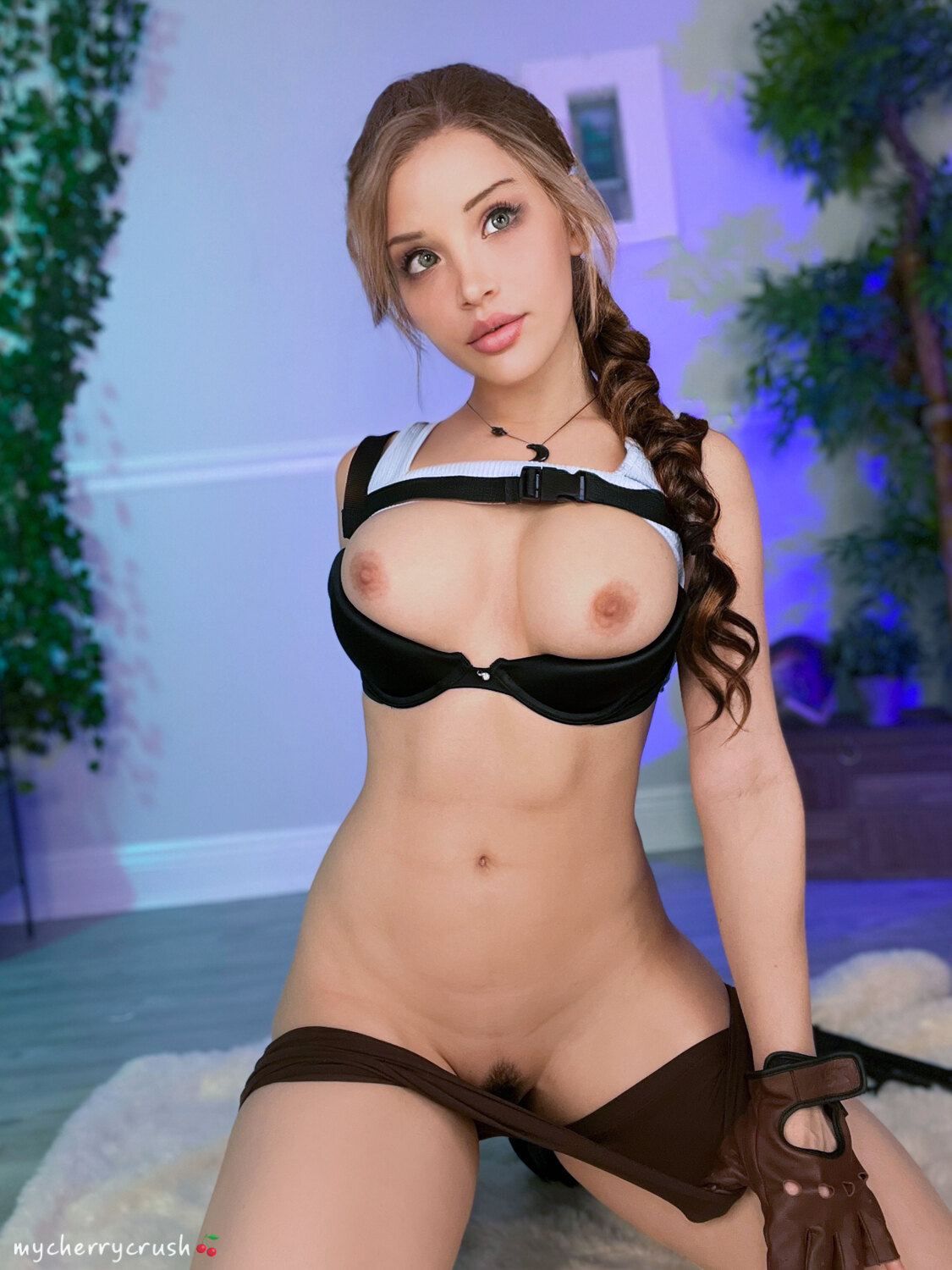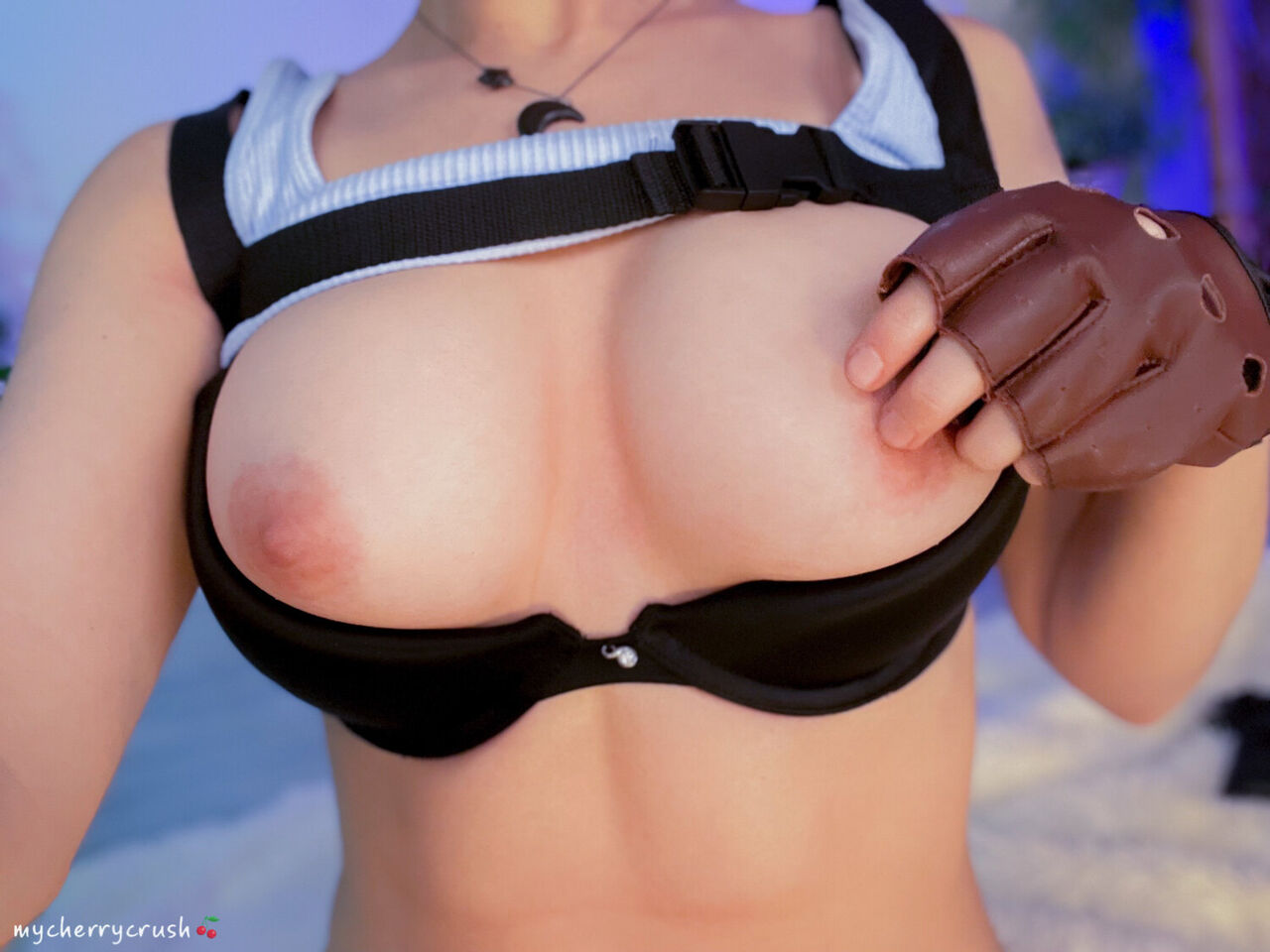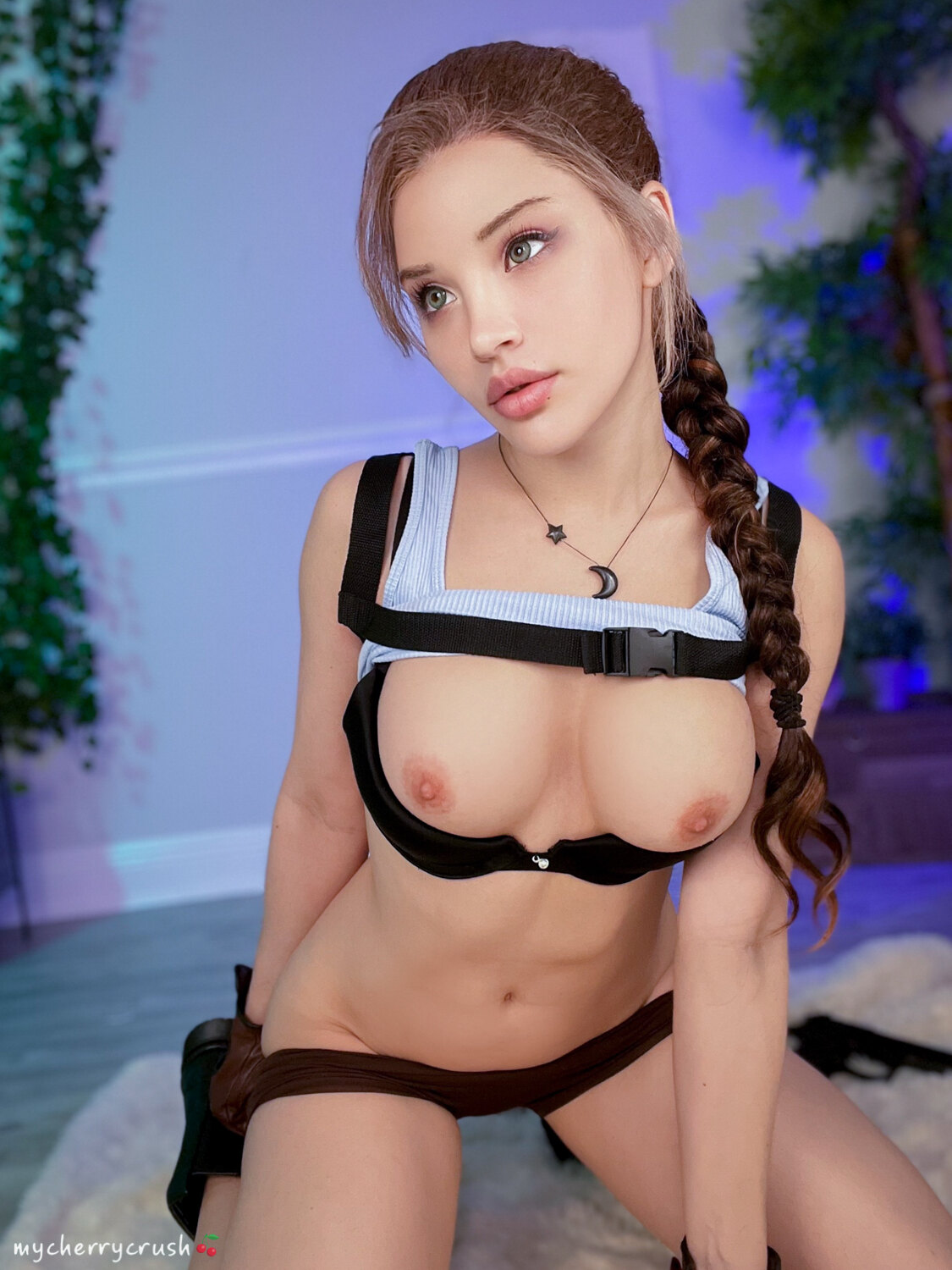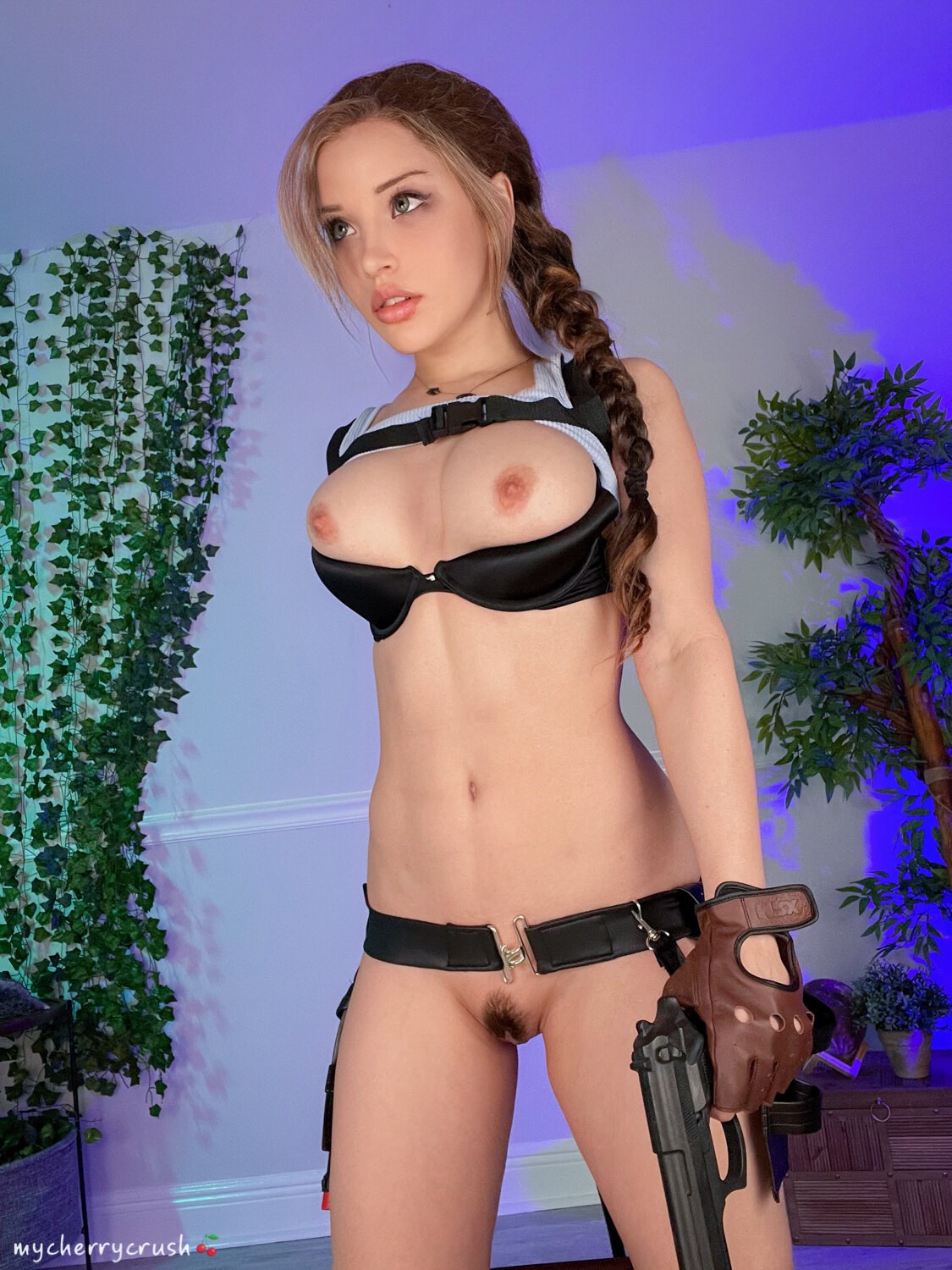 Who Is Lara Croft
Lara Croft is a fictional character and the main protagonist of the video game franchise Tomb Raider. She is presented as a highly intelligent and athletic English archaeologist who ventures into ancient tombs and hazardous ruins around the world.
Debuting in 1996 under original developer Core Design, Lara Croft has attained massive popularity, and is considered by many to be among the most iconic, influential and important video game characters of all time.
NEXT
The Hottest Lewd and Nude Lara Croft Cosplay Collection
Did you like the lewd and nude Lara Croft cosplay collection? Are there any other cosplayers as good as her? Let me know on twitter @Cospixy or message me on instagram @Cospixy or better yet, just drop a comment below!