The finest cosplayers are back with their creative impressions of a lewd Android 18 cosplay that have anime fans falling in love. On the popular anime program Dragon Ball Z, Android 18 is an android creation, but with the power of the Dragon Balls, becomes a human with android abilities.
RELATED

Who is Android 18
Android 18 is a female character in the manga series Dragon Ball and the anime Dragon Ball Z. She is an android created by Dr. Gero to kill Goku. Through the power of the Dragon Balls, she is transformed into a human who later becomes married to Krillin. She's a devoted wife and mother, but also a beautiful and skilled fighter with incredible speed and agility. As the twin sister of Android 17, she cares a lot about her family and friends but sometimes her curiosity gets the better of her, especially when she tries to activate Android 16 in direct violation of her creator's orders. Whoops!
The Best Lewd And Nude Android 18 Cosplay Collection
If you're a huge anime fan, you would already know who Android 18 is and you're probably wondering what she would look like in real life cosplay form. Here is a collection of the best lewd and nude Android 18 cosplays that will have you falling in love with her all over again.
#10 Best Lewd Android 18 Cosplay – Andrasta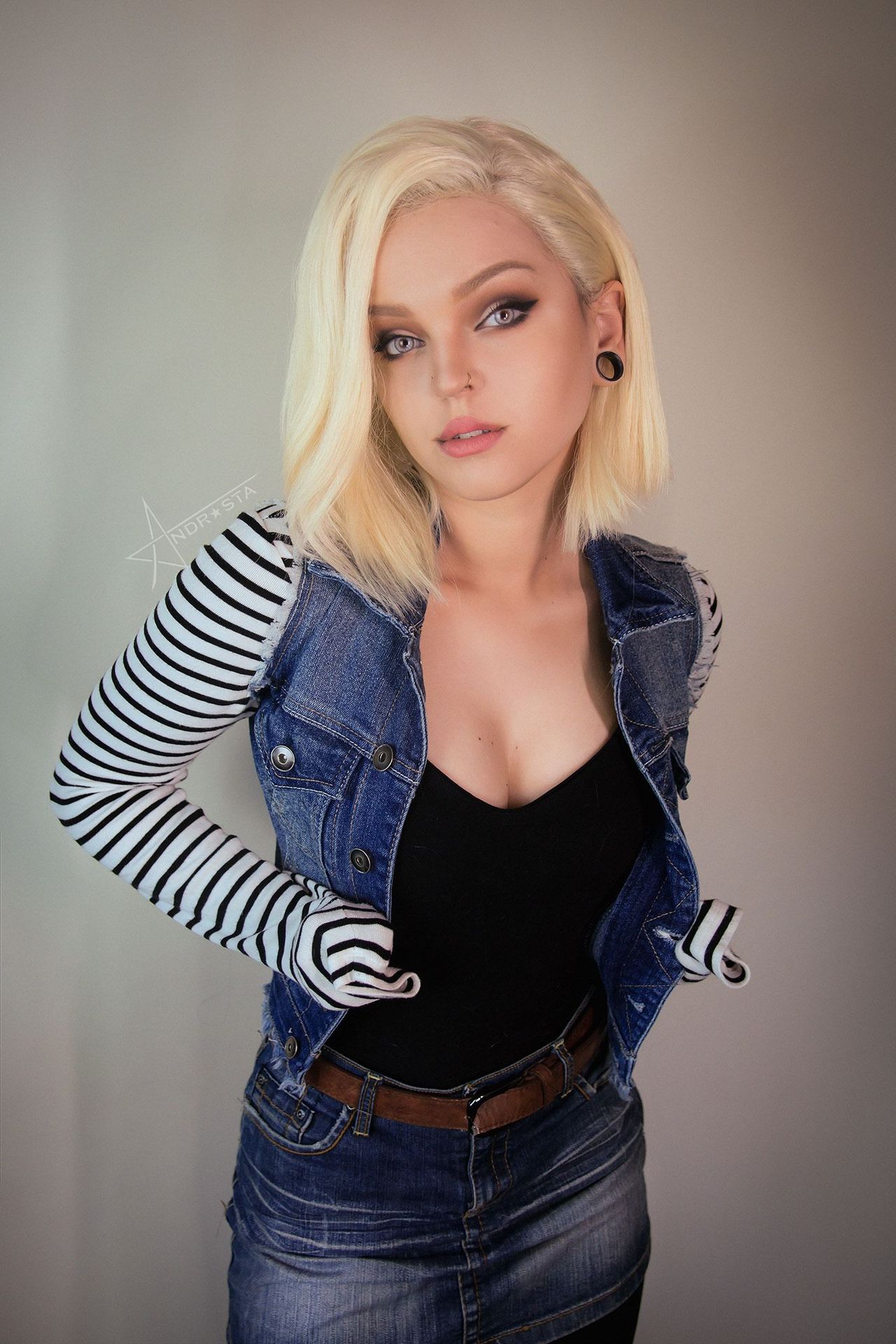 #9 Best Lewd Android 18 Cosplay – Ashlynne Dae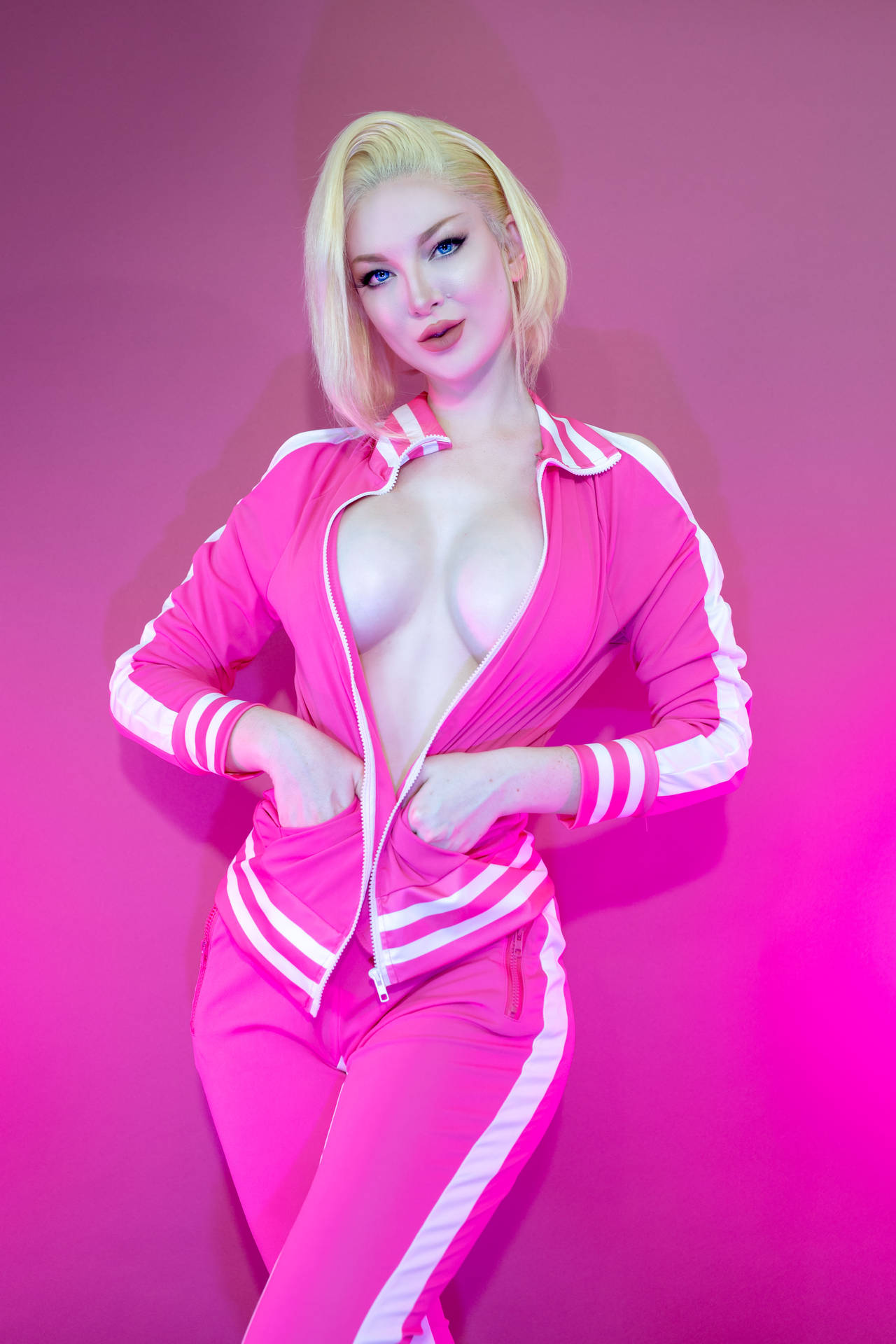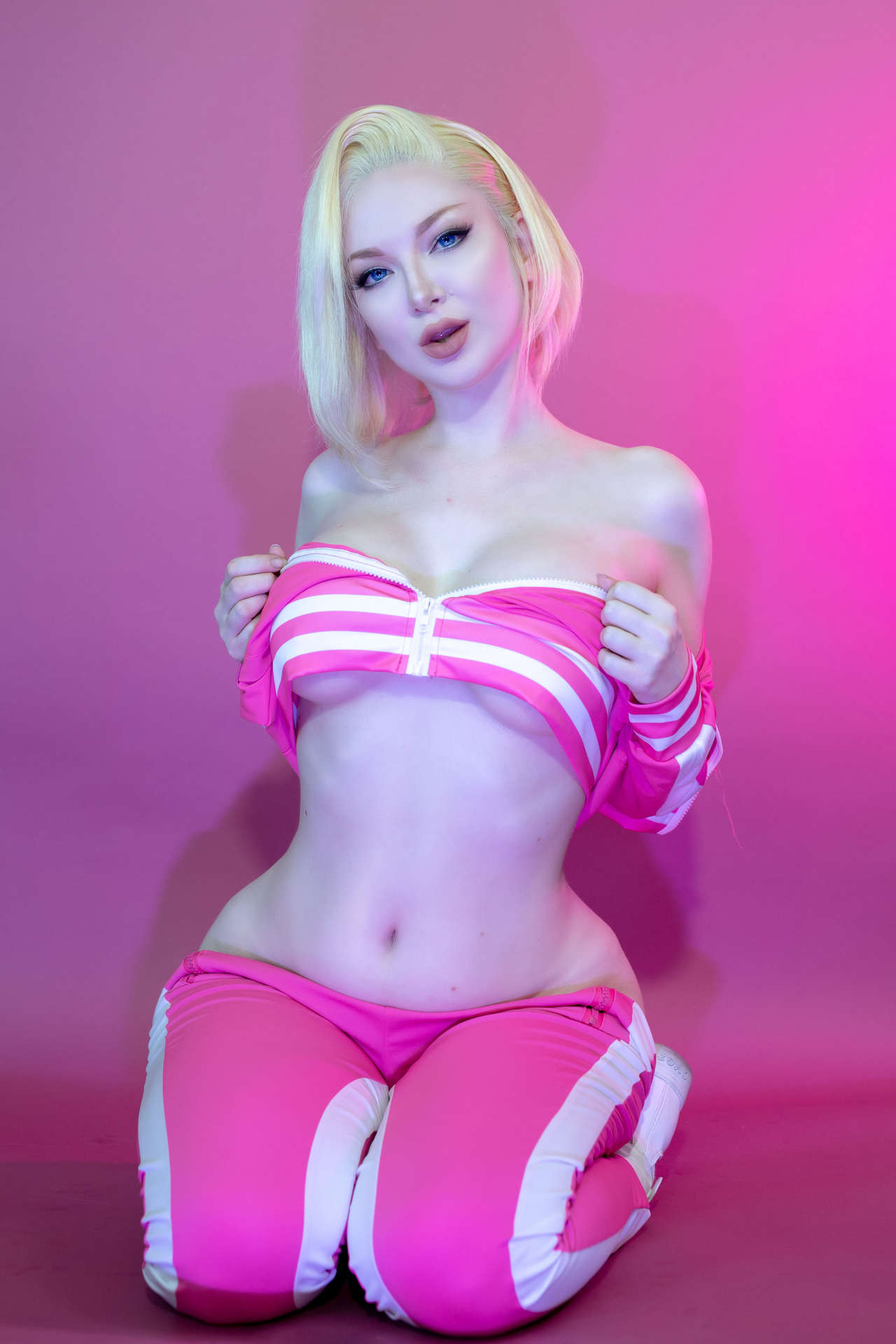 #8 Best Lewd Android 18 Cosplay – Roxy Chan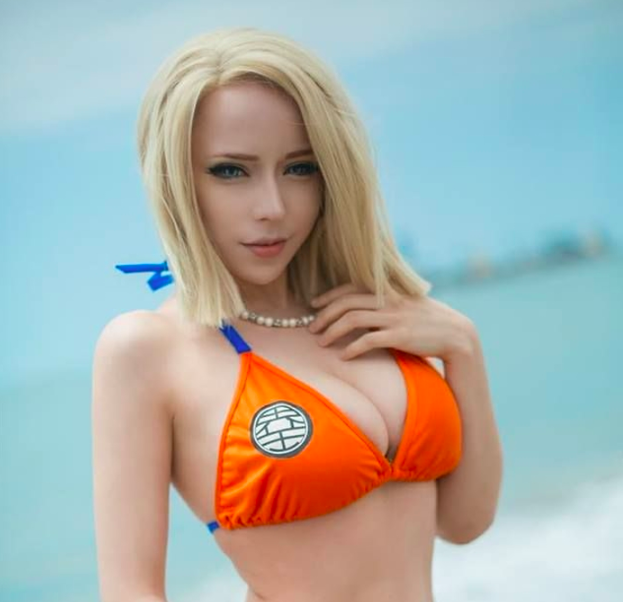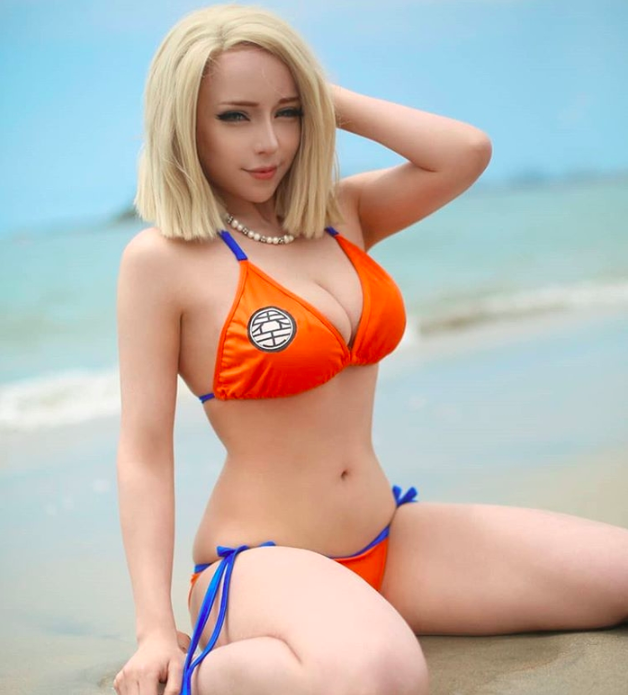 #7 Best Lewd Android 18 Cosplay – Amouranth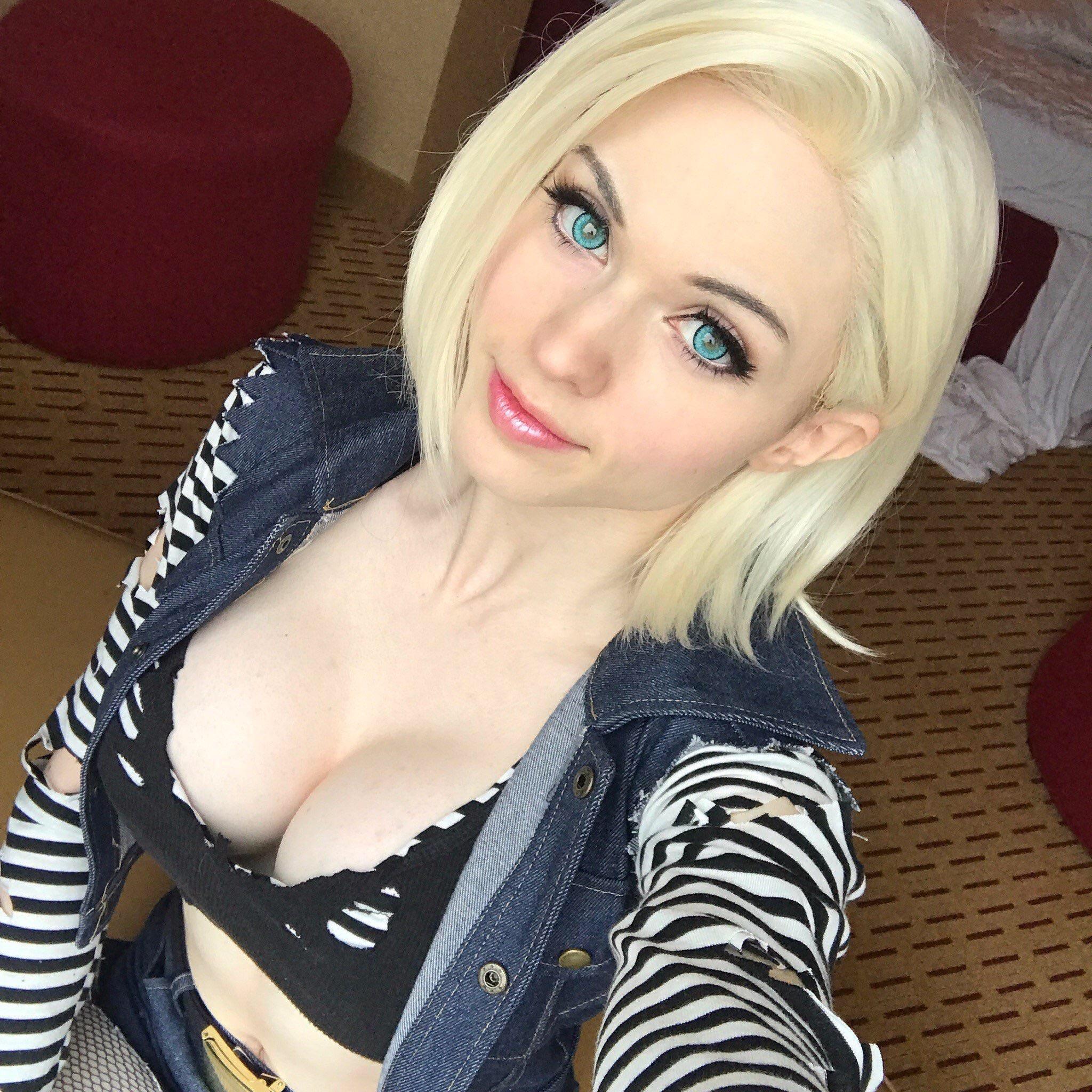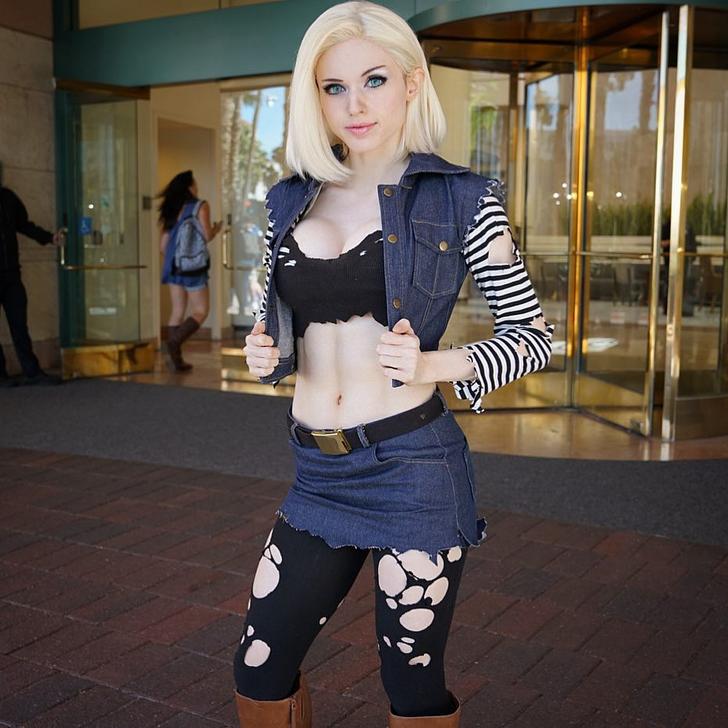 #6 Best Lewd Android 18 Cosplay – k8Sarkissian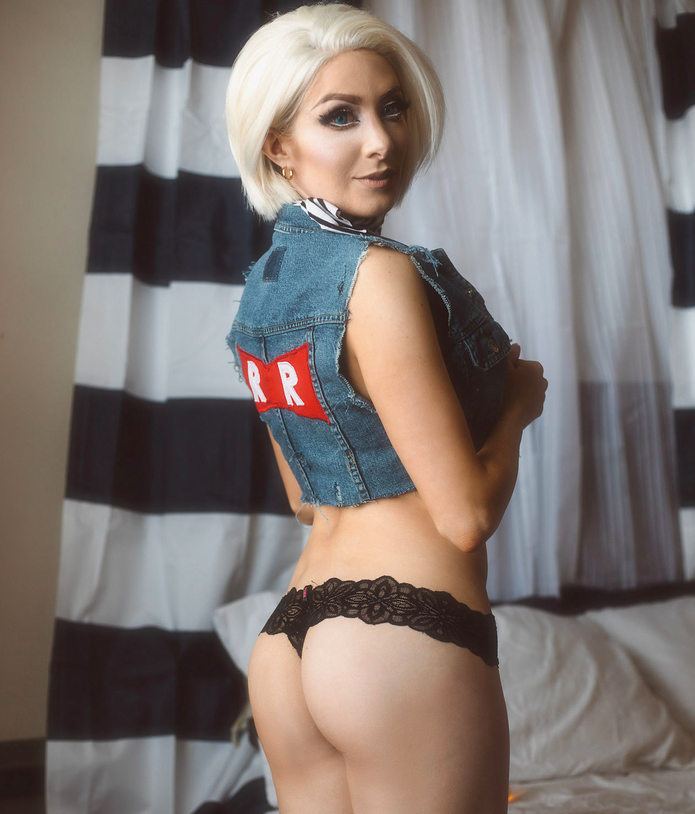 #5 Best Lewd Android 18 Cosplay – Purple Bitch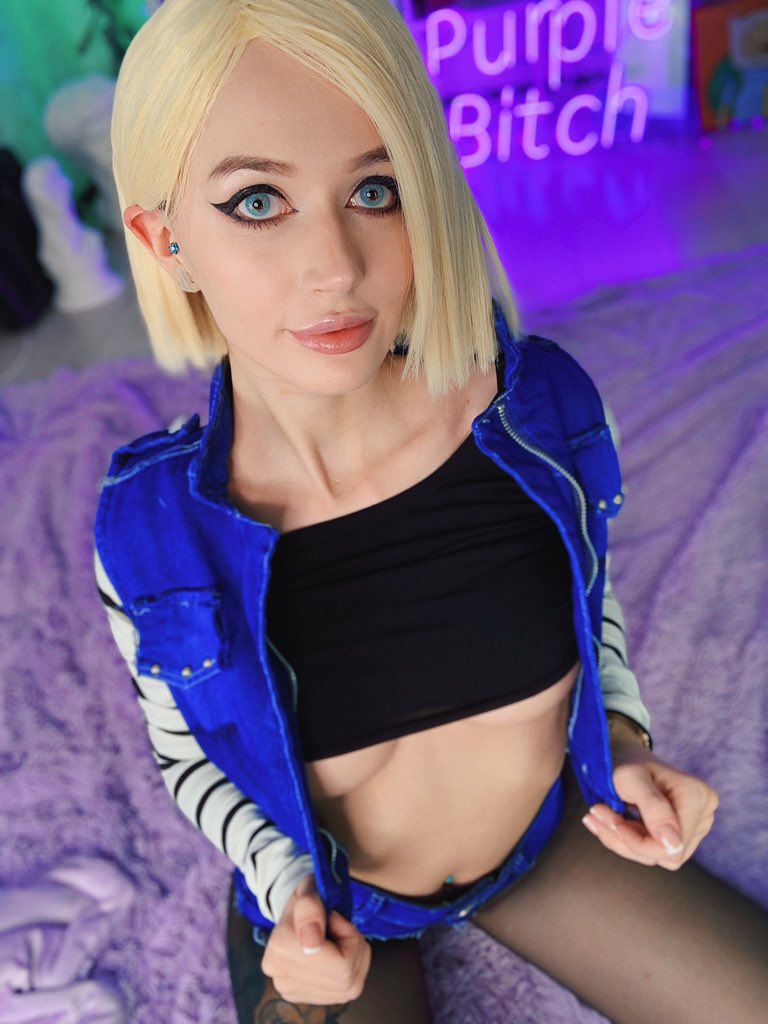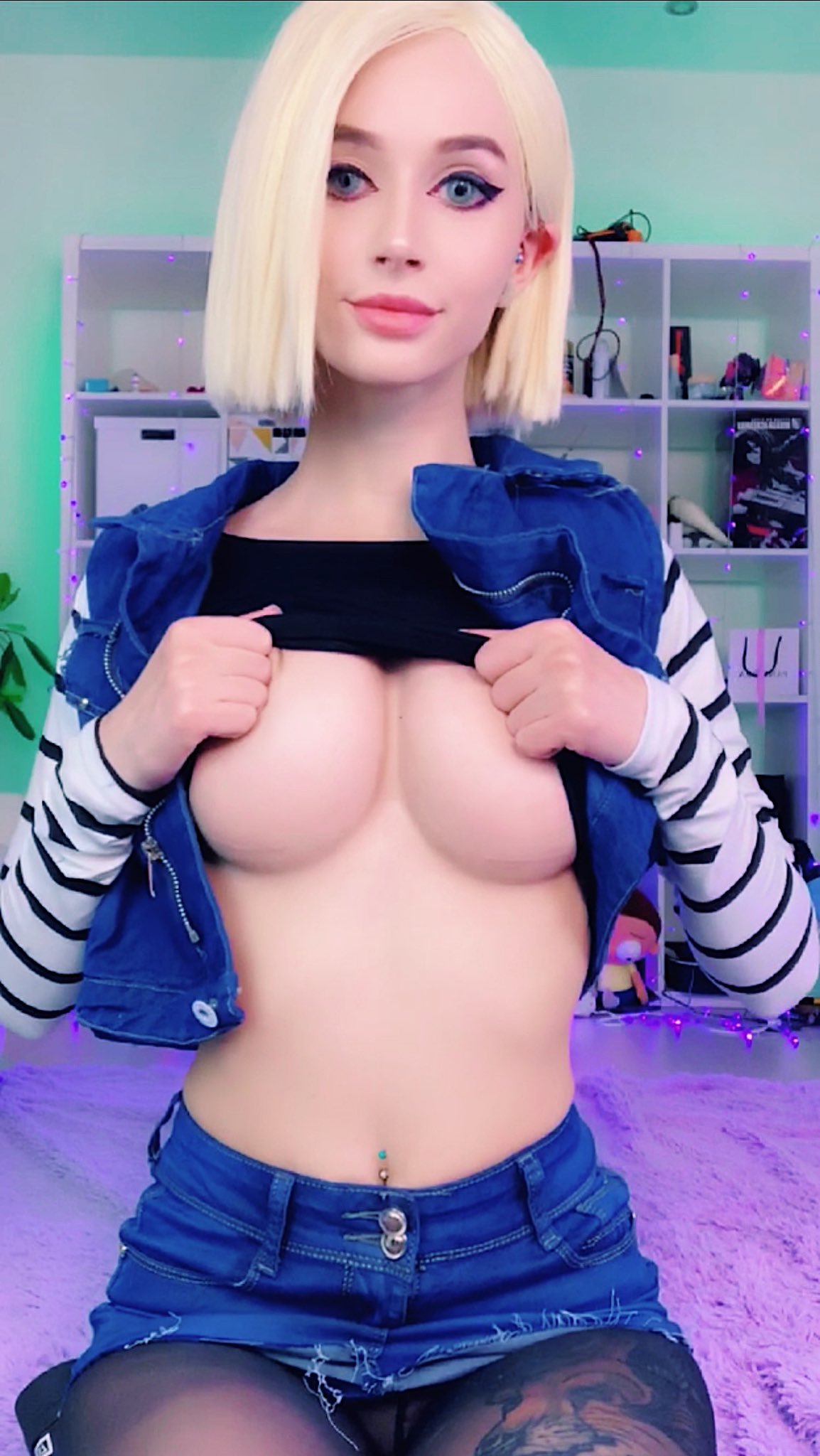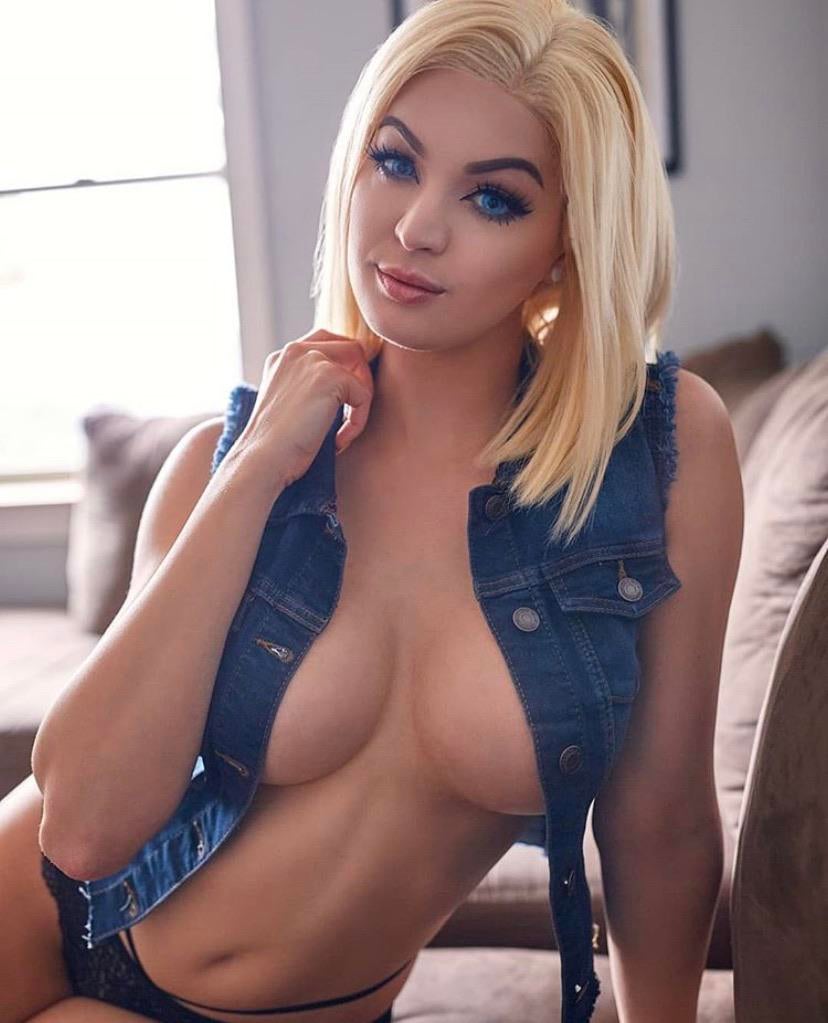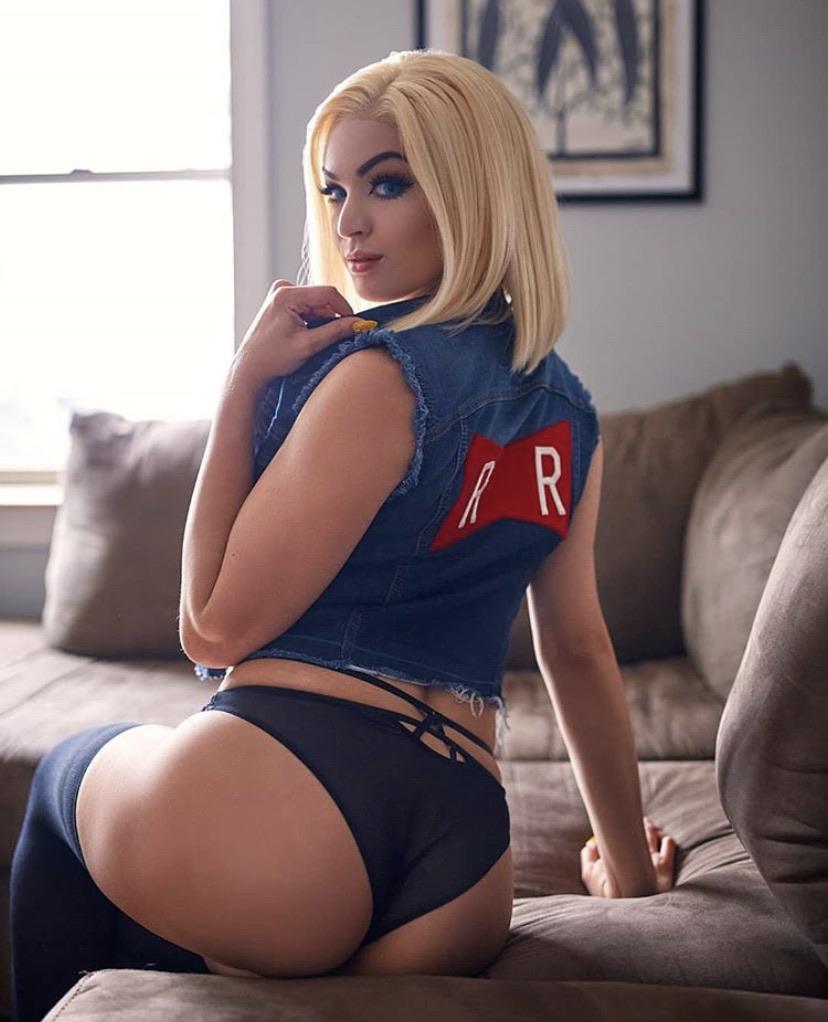 #3 Best Lewd Android 18 Cosplay – Danny Cozplay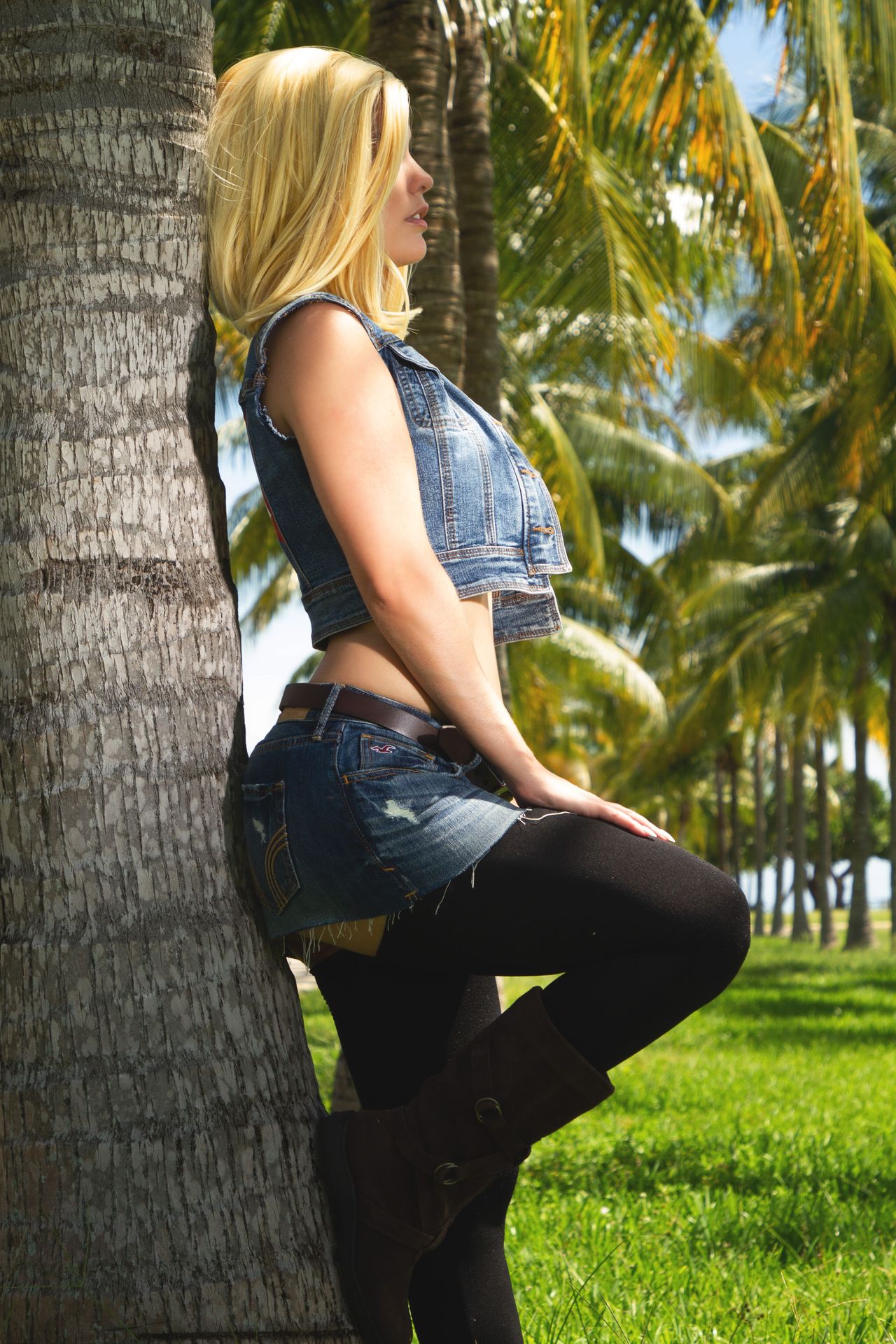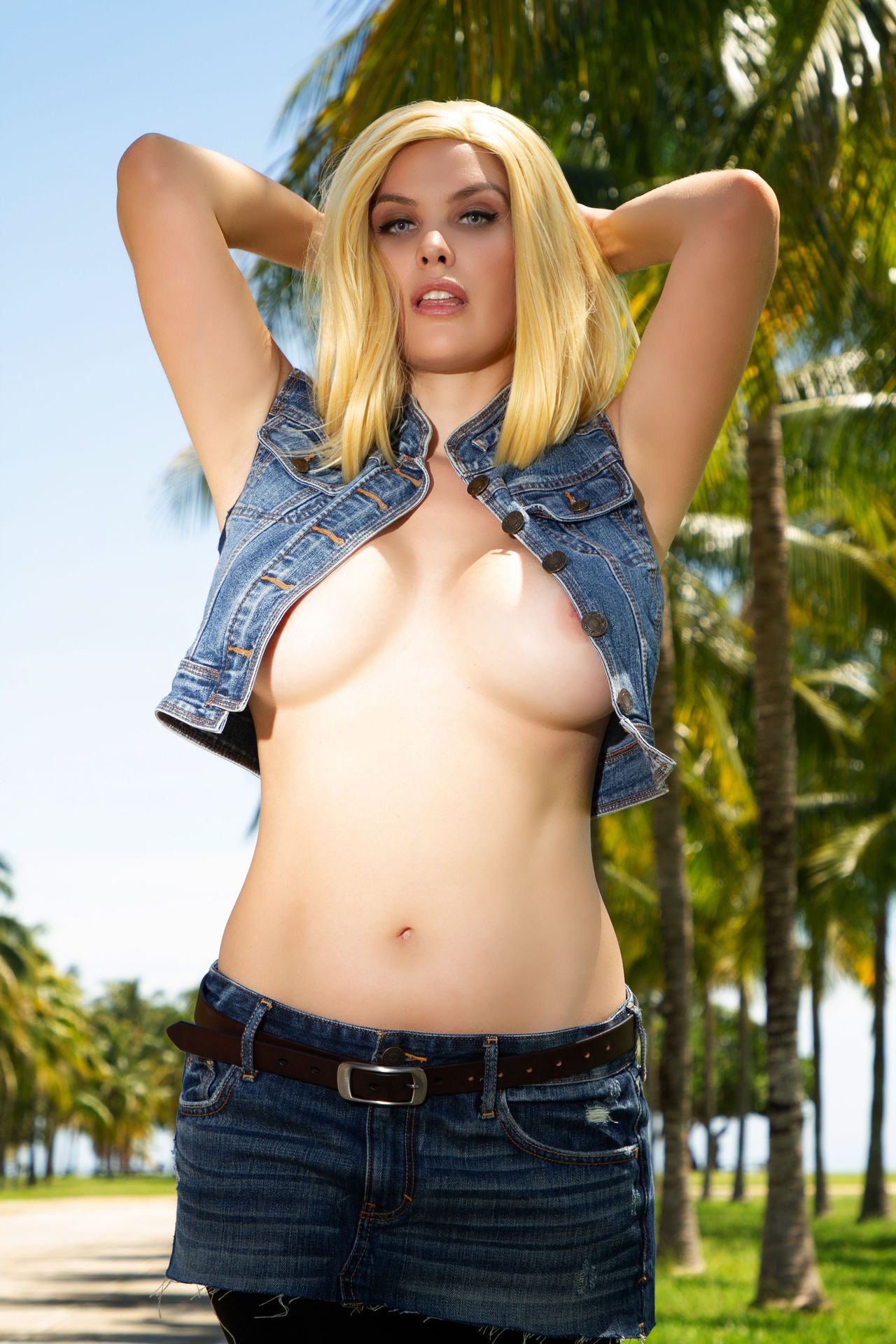 #2 Best Lewd Android 18 Cosplay – Hana Bunny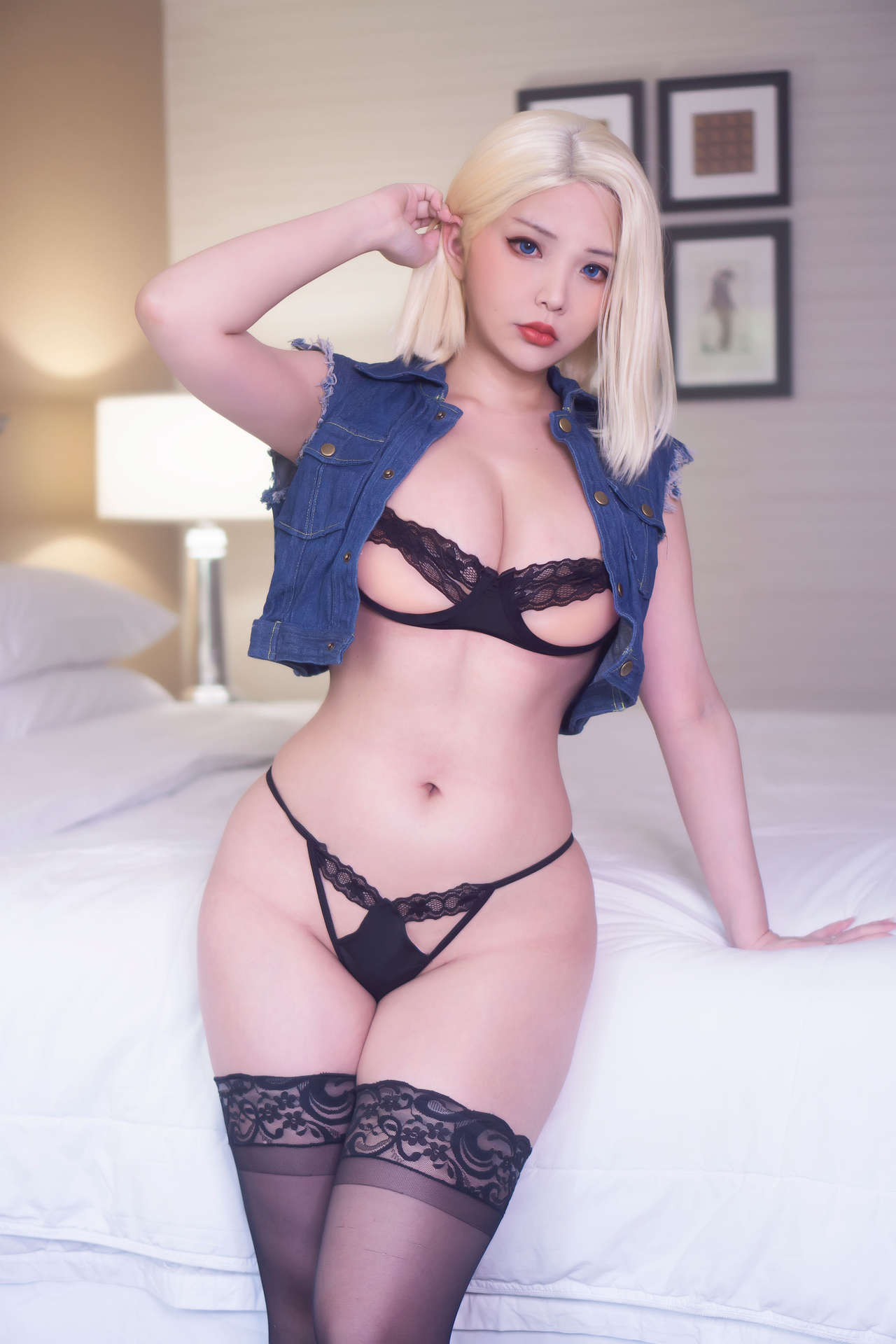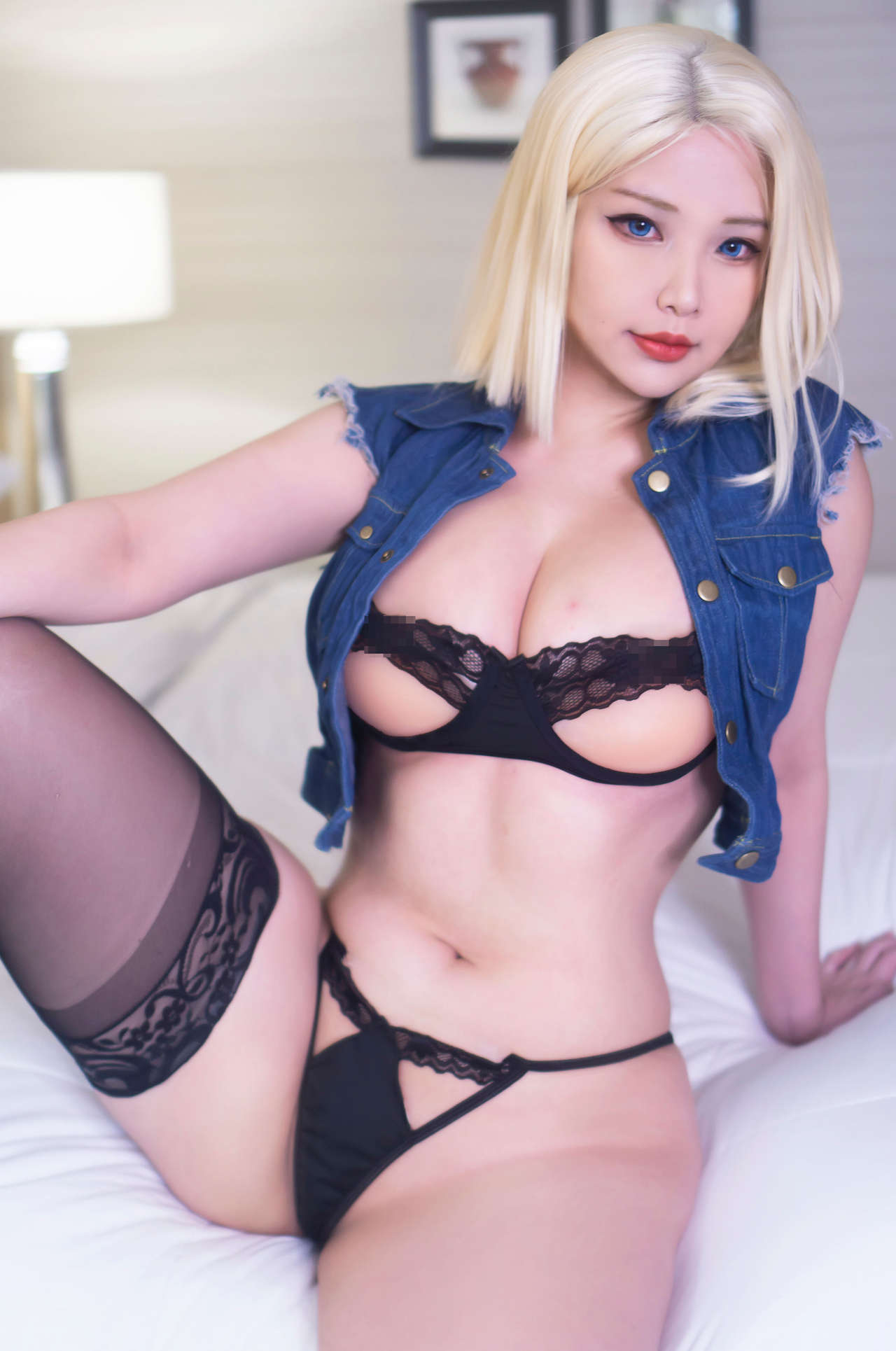 #1 Best Nude Android 18 Cosplay – Beke Jacoba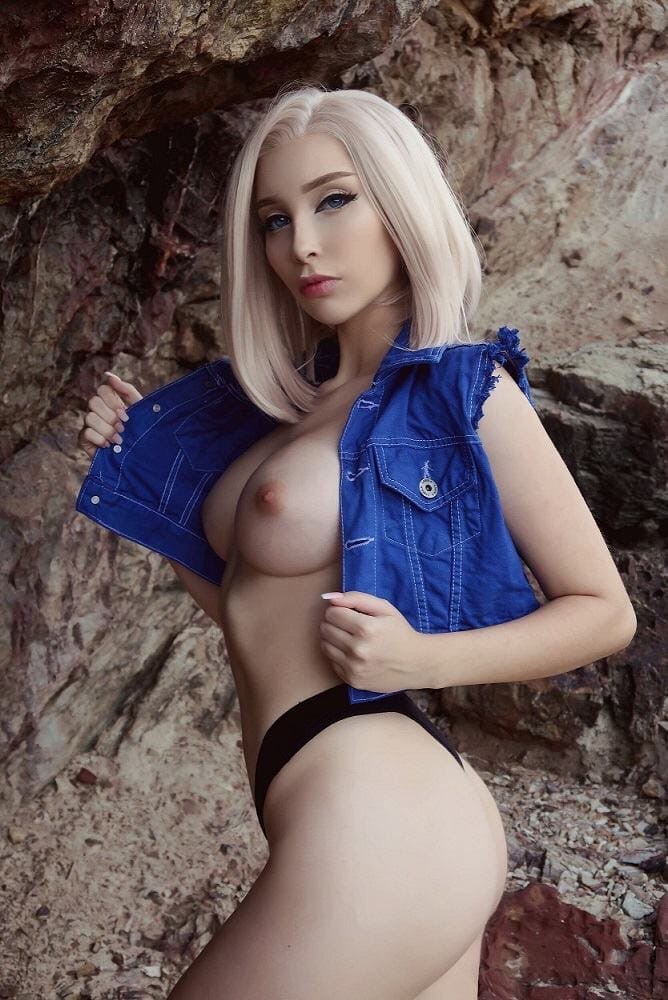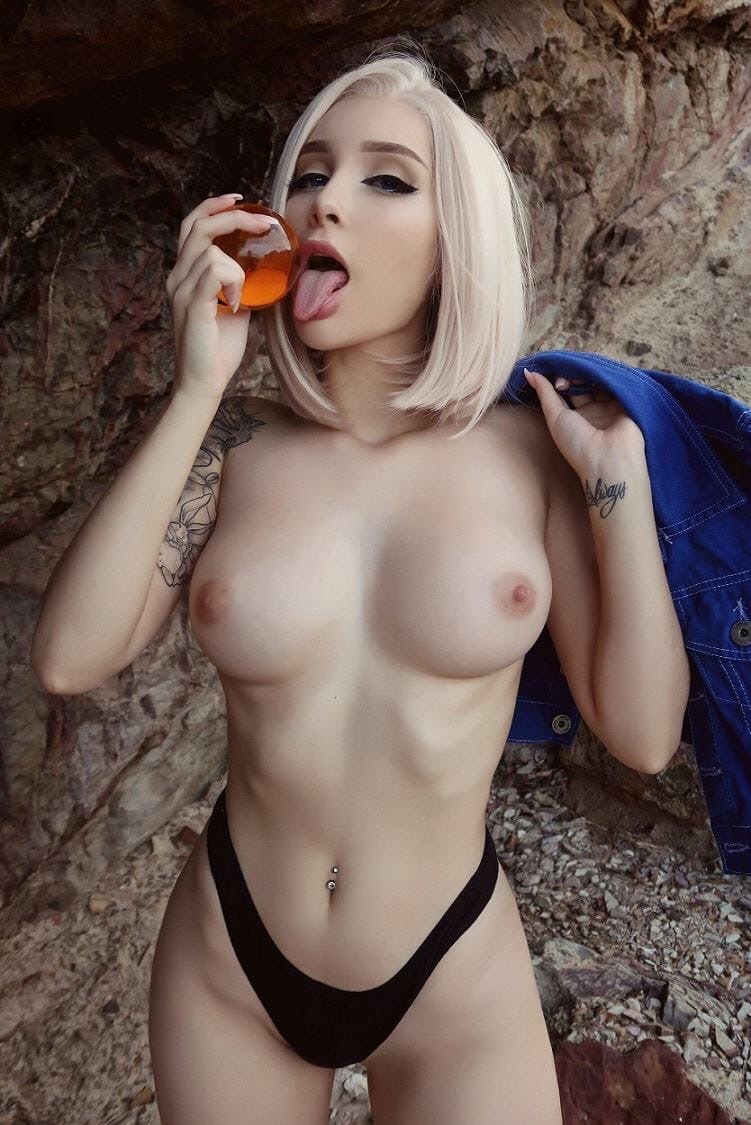 You'd think a character named "Android" 18 would be pretty self explanatory. One of the core villains of the often called Androids saga, Android 18 is actually a bit more cybernetic than her name lets on. Given that 18 is an organic being who's only been augmented with biometrics, this technically makes her a cyborg and not an android. For Android 18 to actually be an android, she'd have to be built up from scratch ala Android 16 or Android 19. So why name her "Android" 18 and not "Cyborg" 18? This is actually a dub error, but one of the more complicated ones.
In Japanese, 18 falls under the moniker of "Jinzoningen," lit. Artificial Human. When translating Jinzoningen into English, Android is technically correct even if it doesn't apply to 18 herself. After all, Artificial Human is really just a catch all term for the villains of the Cell saga and Funimation simply decided to use "Android" for simplicity's sake. Other dubs, and even the original Japanese source, get around this by simply referring to the characters as No.17 or C-18. Although Android isn't technically wrong from a translation standpoint, it doesn't capture what 18 truly is. "No." standing in for number and "C-" for cyborg get the point across in a subtler way.
RELATED
Bulma Giant Dildo Play Cosplay Porn Video
Quotes:
I don't understand how 16 can be so calm right now. It's been hours since he opened his eyes let alone said anything. You'd think that he would be excited that we're on our way to Goku's house, but instead he just sits there like a rock.
NEXT
Android 18 Hardcore DP Cosplay Porn Video
Did you like the hottest lewd Android 18 cosplay collection? Are there any other cosplayers that belong on here? Let me know on twitter @Cospixy or message me on instagram @Cospixy or better yet, just drop a comment below!