Complete lewd Raiden Shogun Cosplay By Queenie Chuppy featuring the popular Genshin Impact gaming character in real life sexy cosplay.
RELATED
Queenie Chuppy is an Adult content creator that focuses on lewd Anime and Gaming cosplays. She releases her cosplays regularly on her Patreon and Only Fans paid services.

Queenie Chuppy Cosplay used to go under the name of QQueen Cosplayer where she released nude cosplays of popular fictional characters. In 2020 she changed her name to Queenie Chuppy and now only releases lewd cosplays.
Complete Lewd Raiden Shogun Cosplay By Queenie Chuppy
Queenie Chuppy is one of the only chubby Asian cosplayers that showcases hardcore lewd images of characters. Cospixy will be featuring all the latest lewd and nude Queenie Chuppy cosplays as they are released.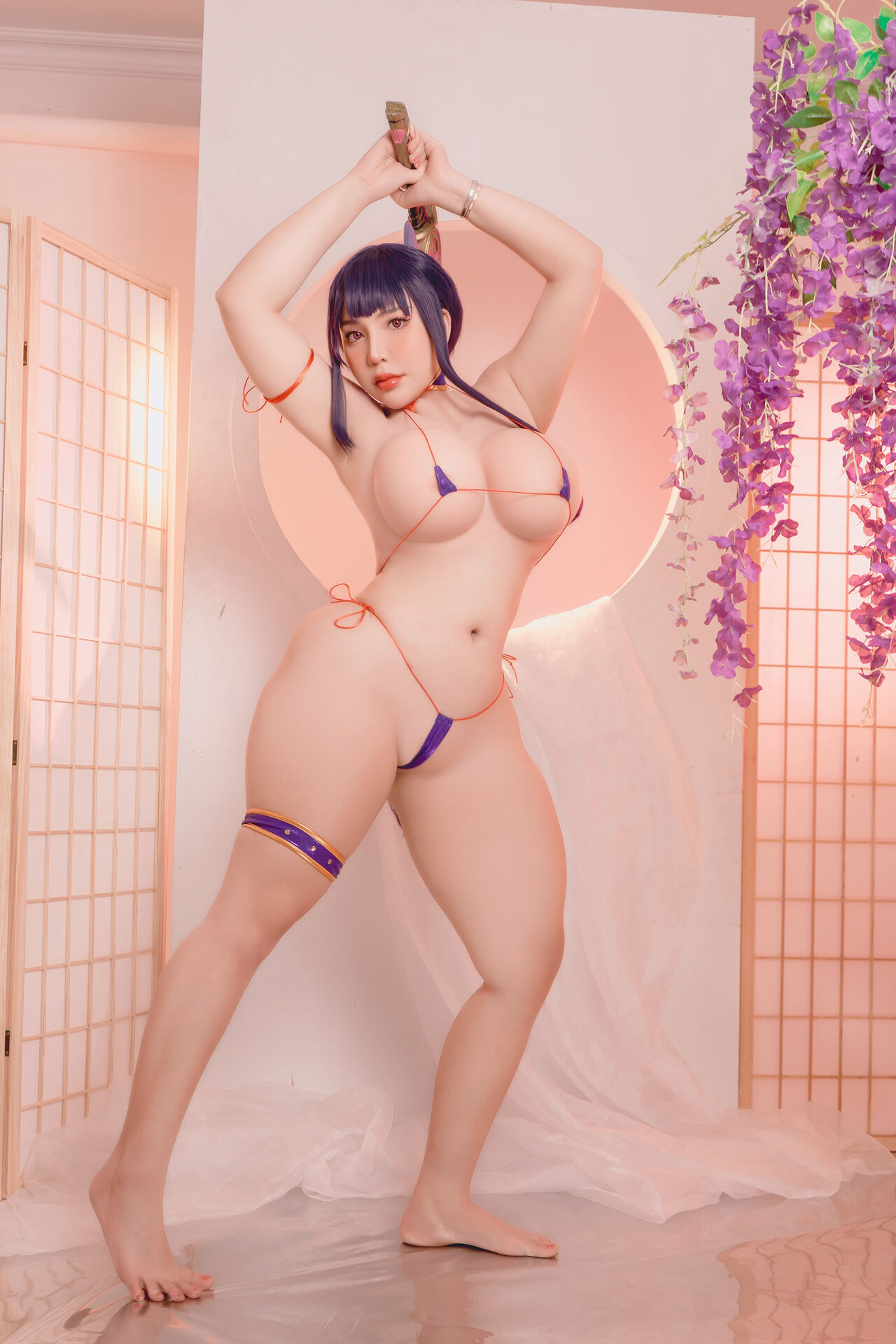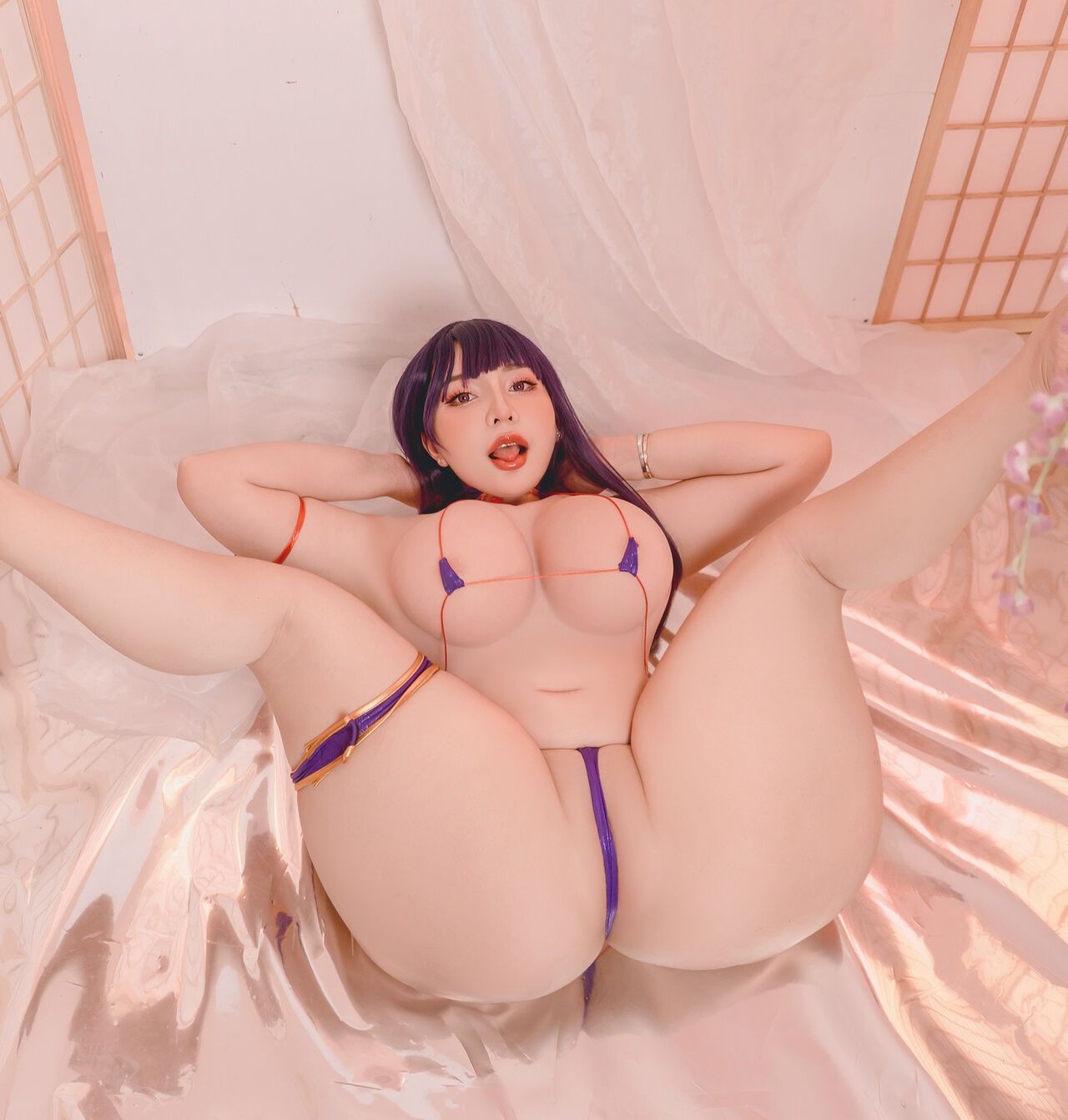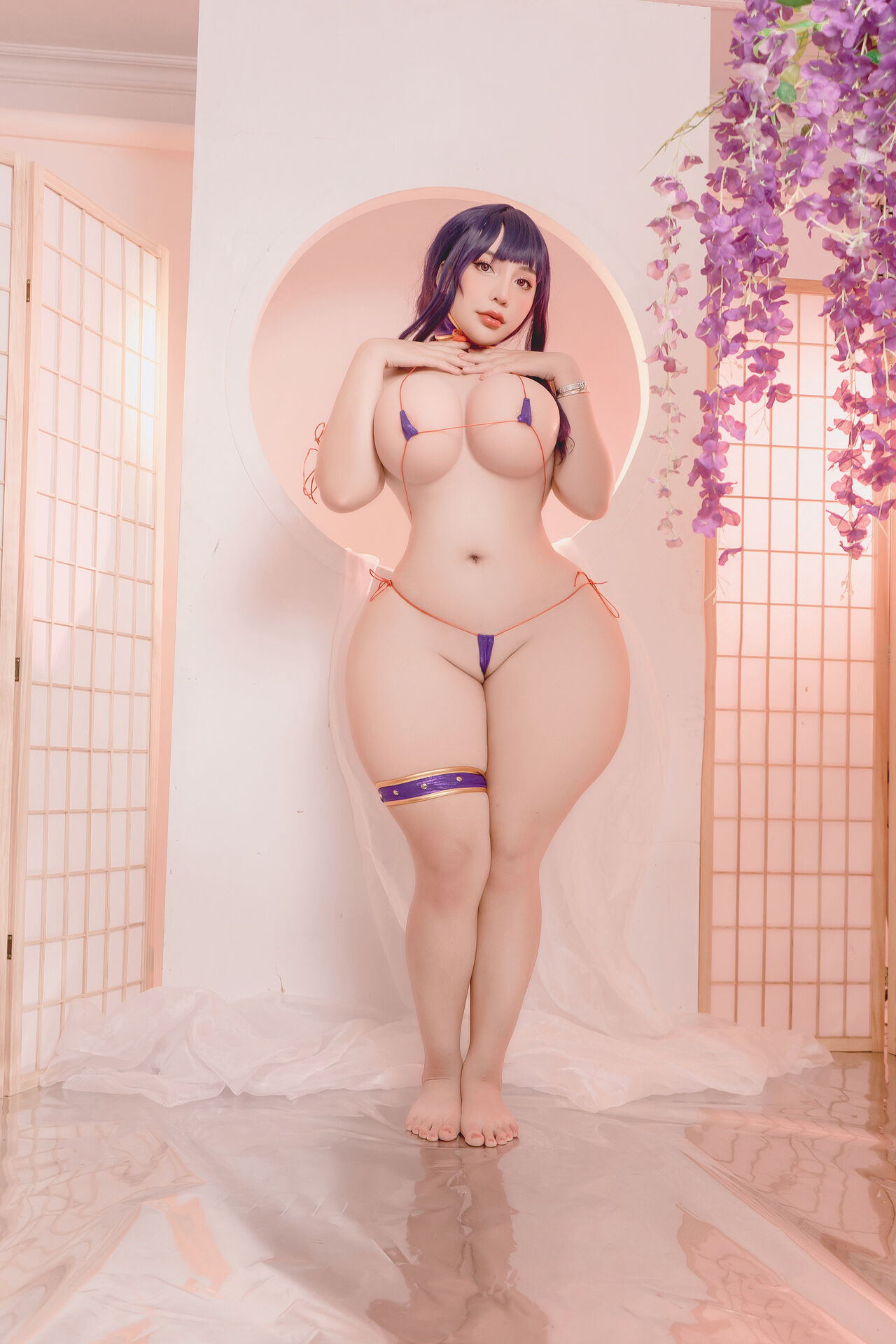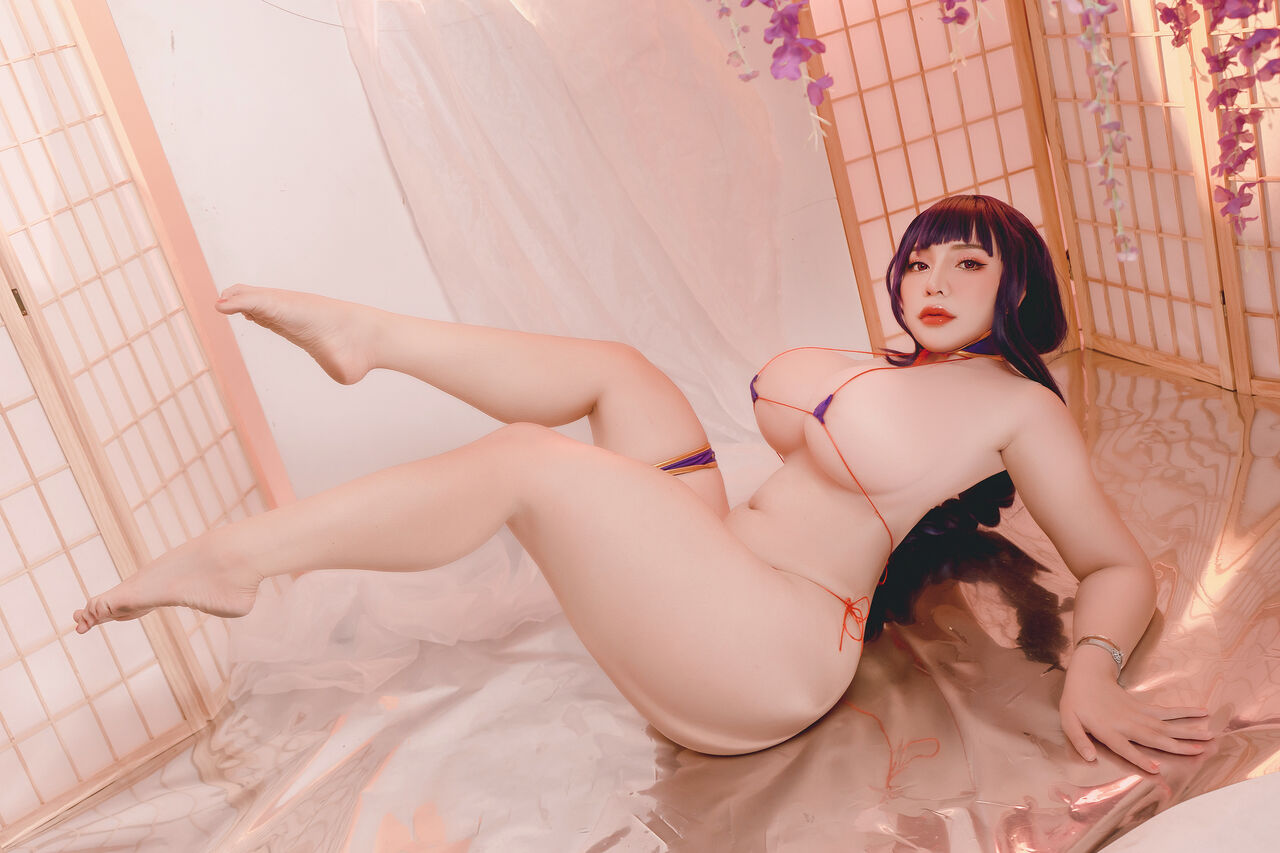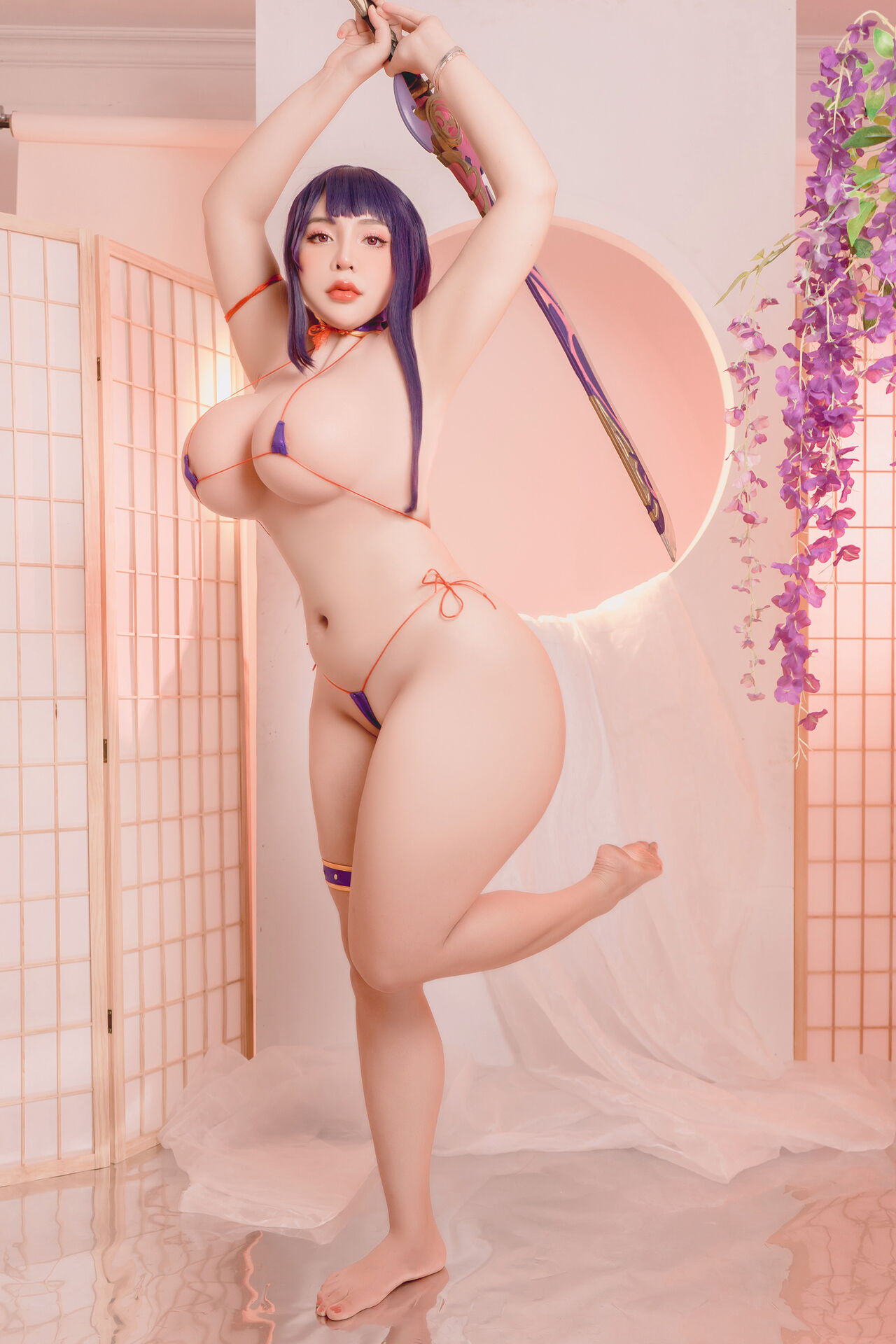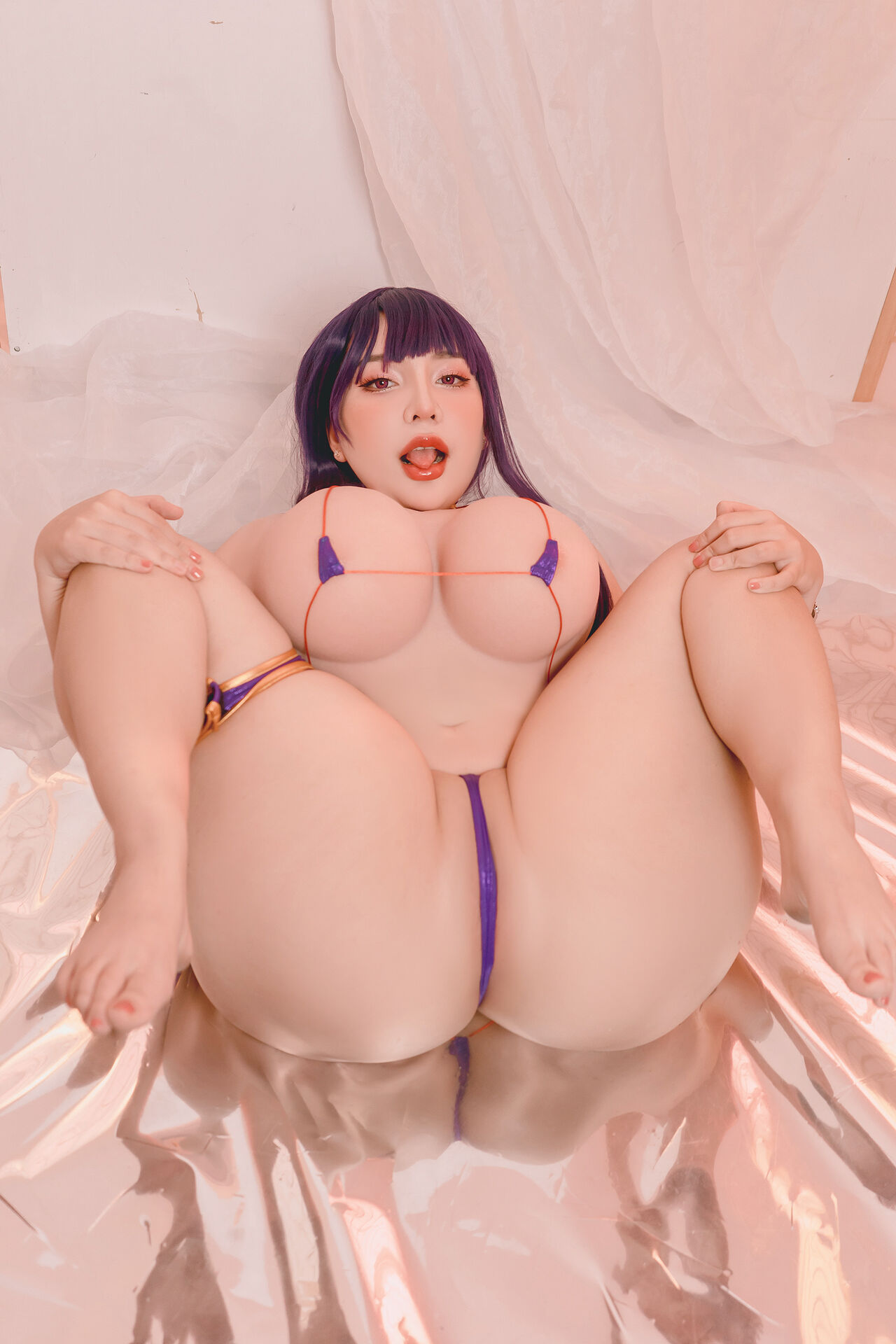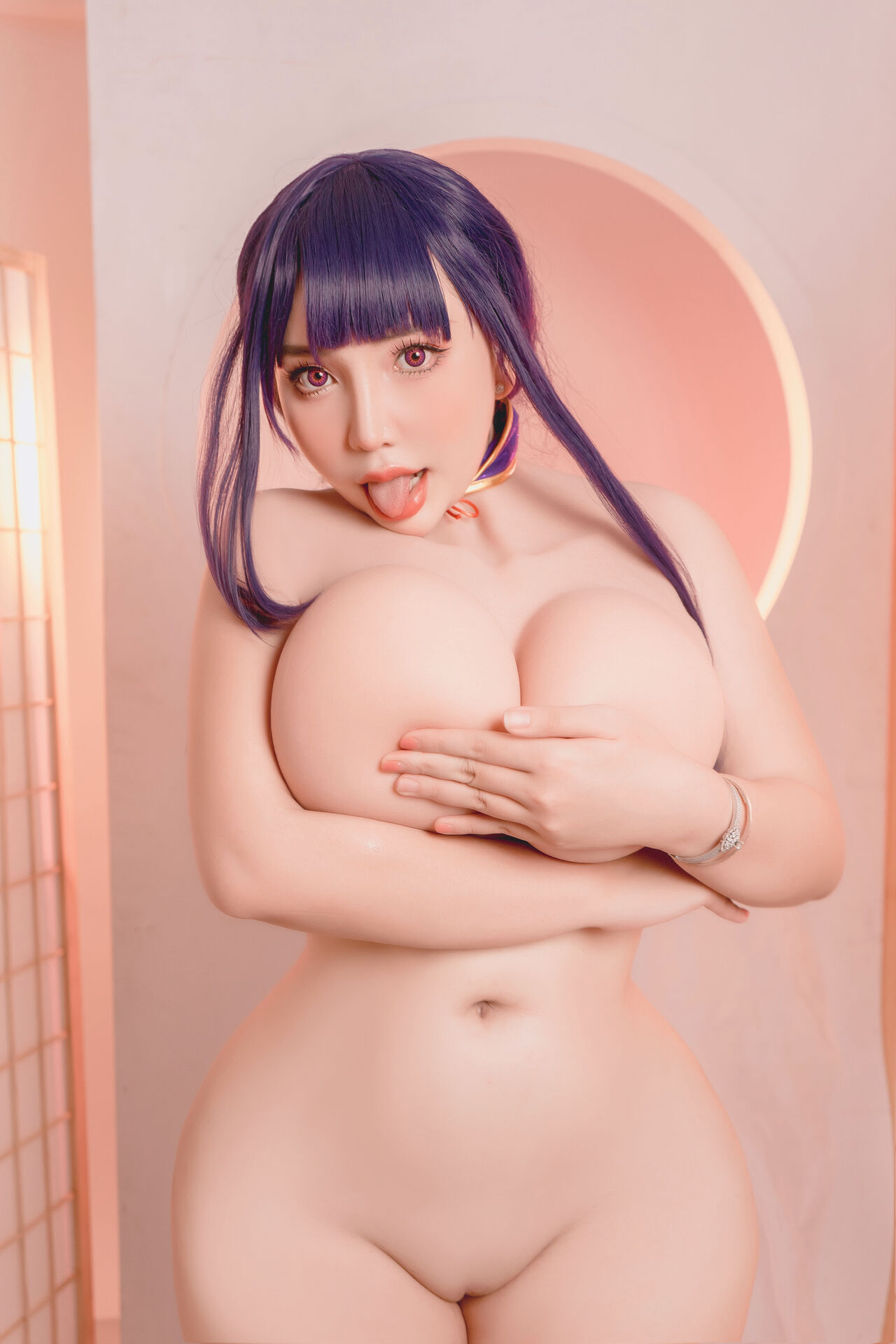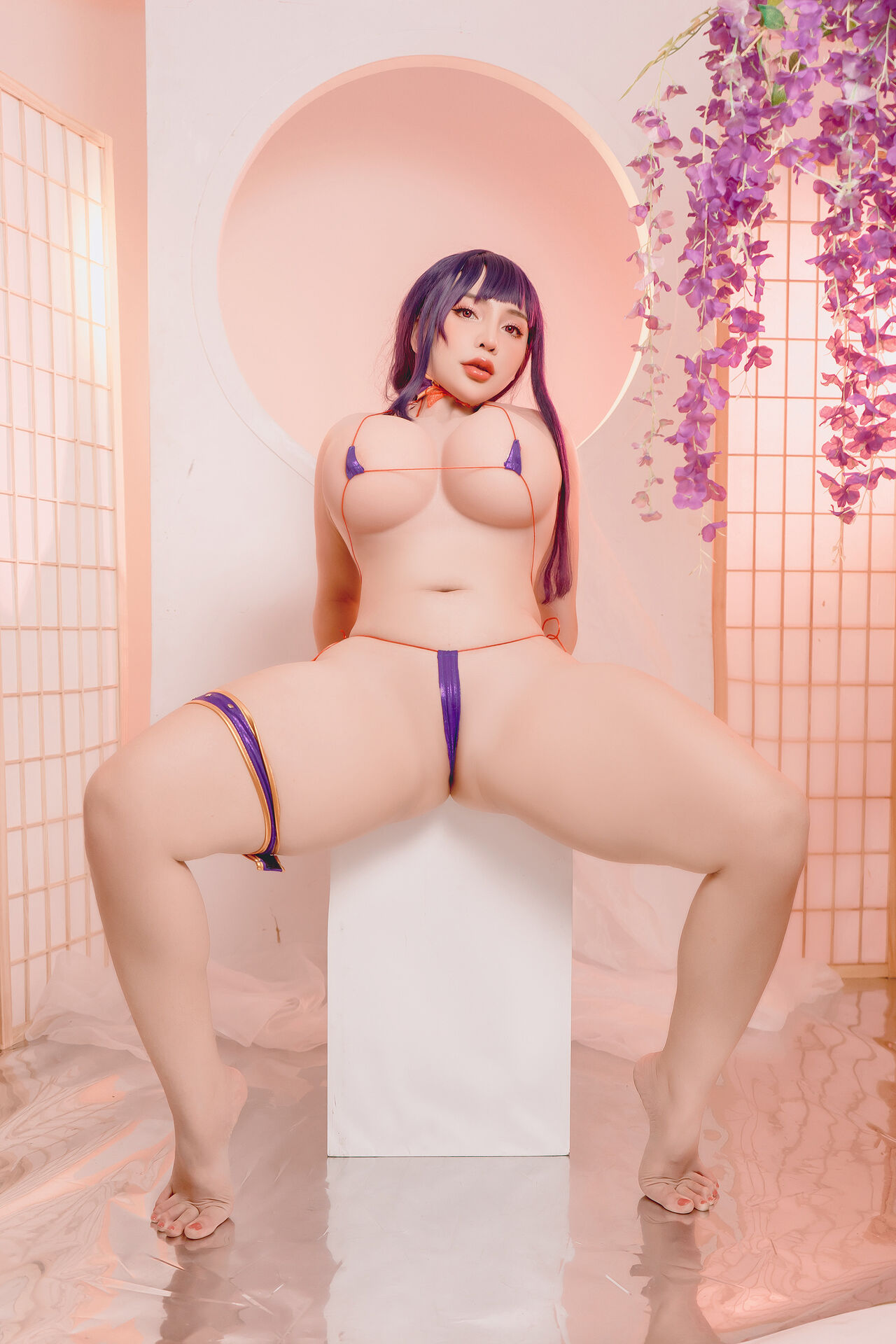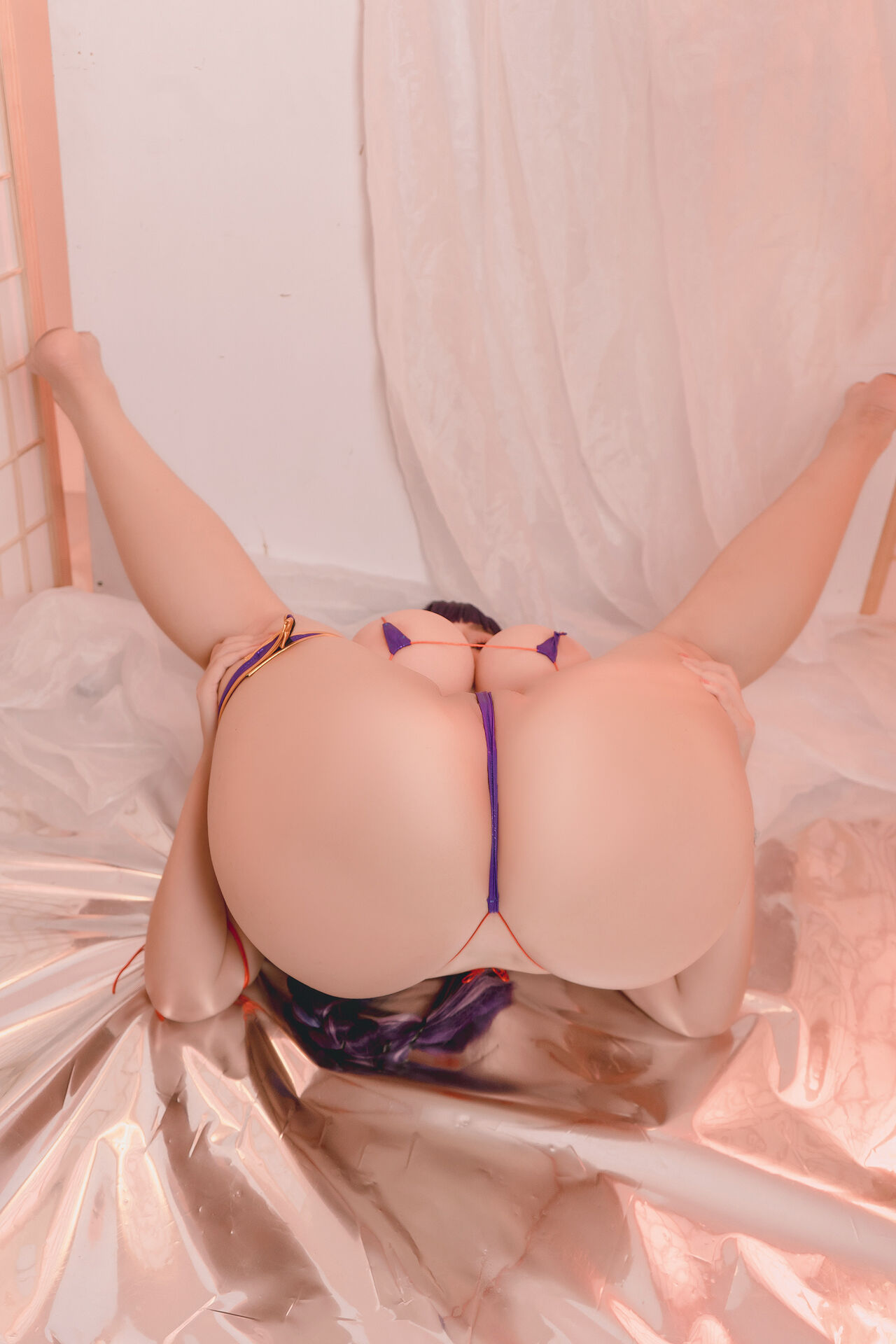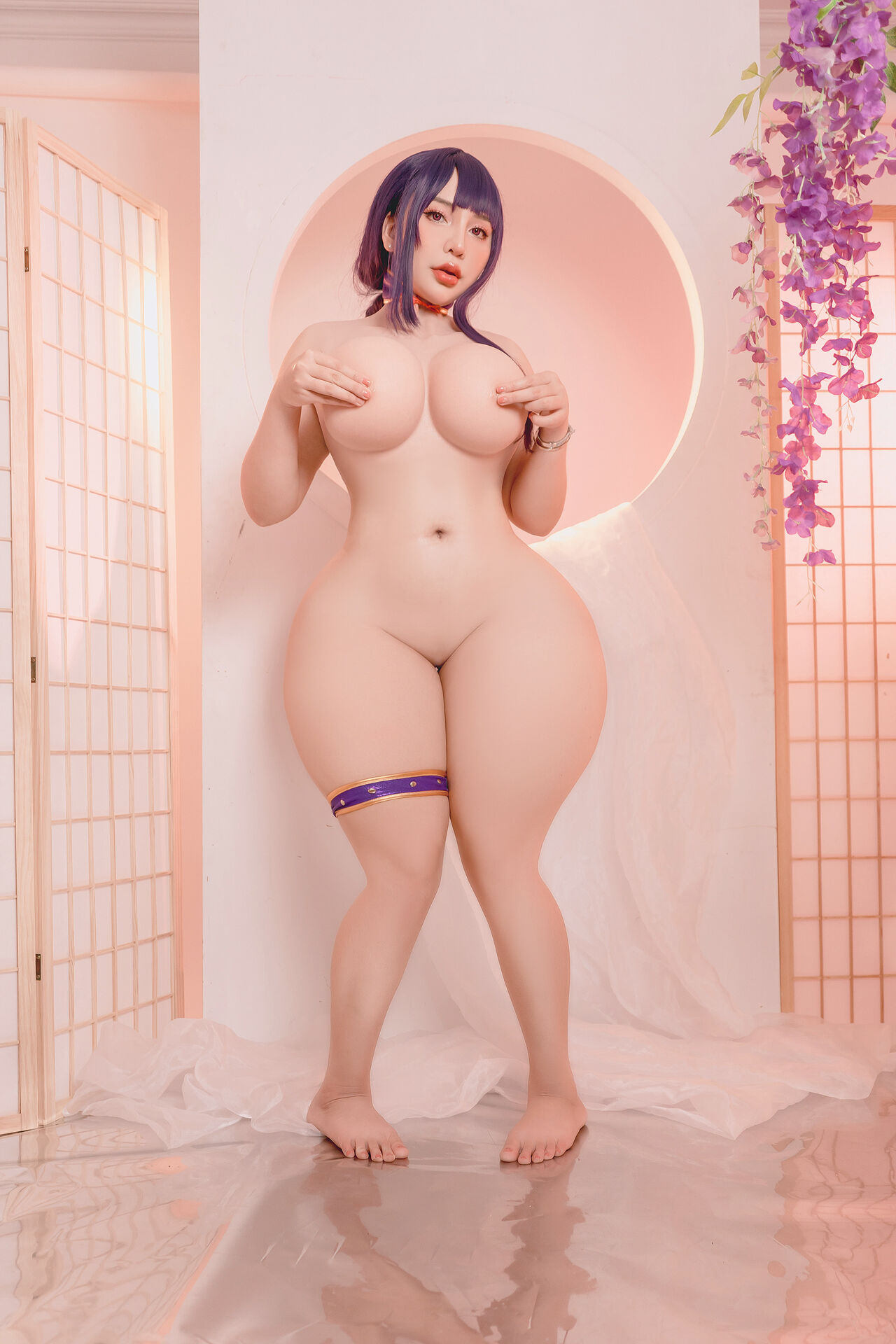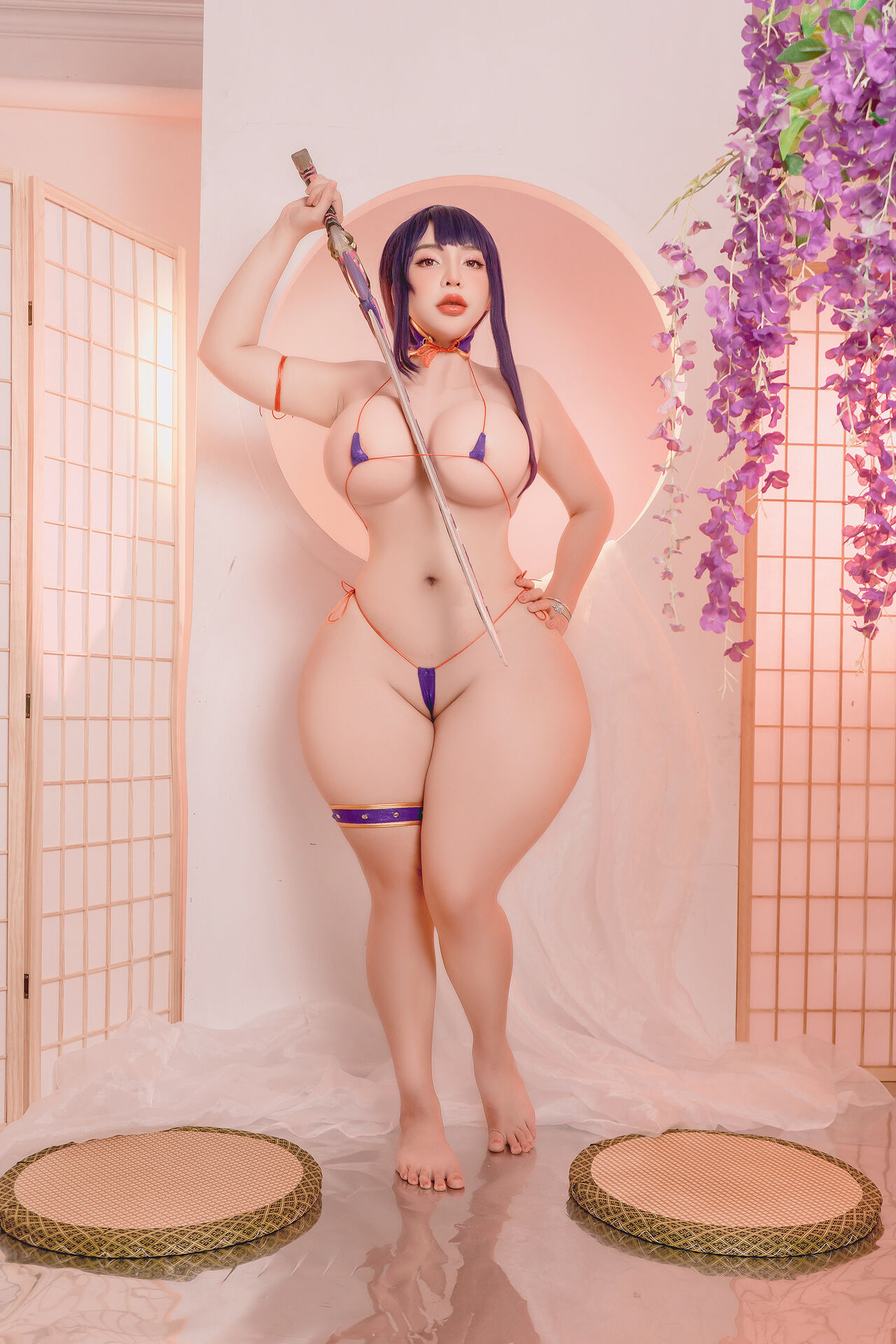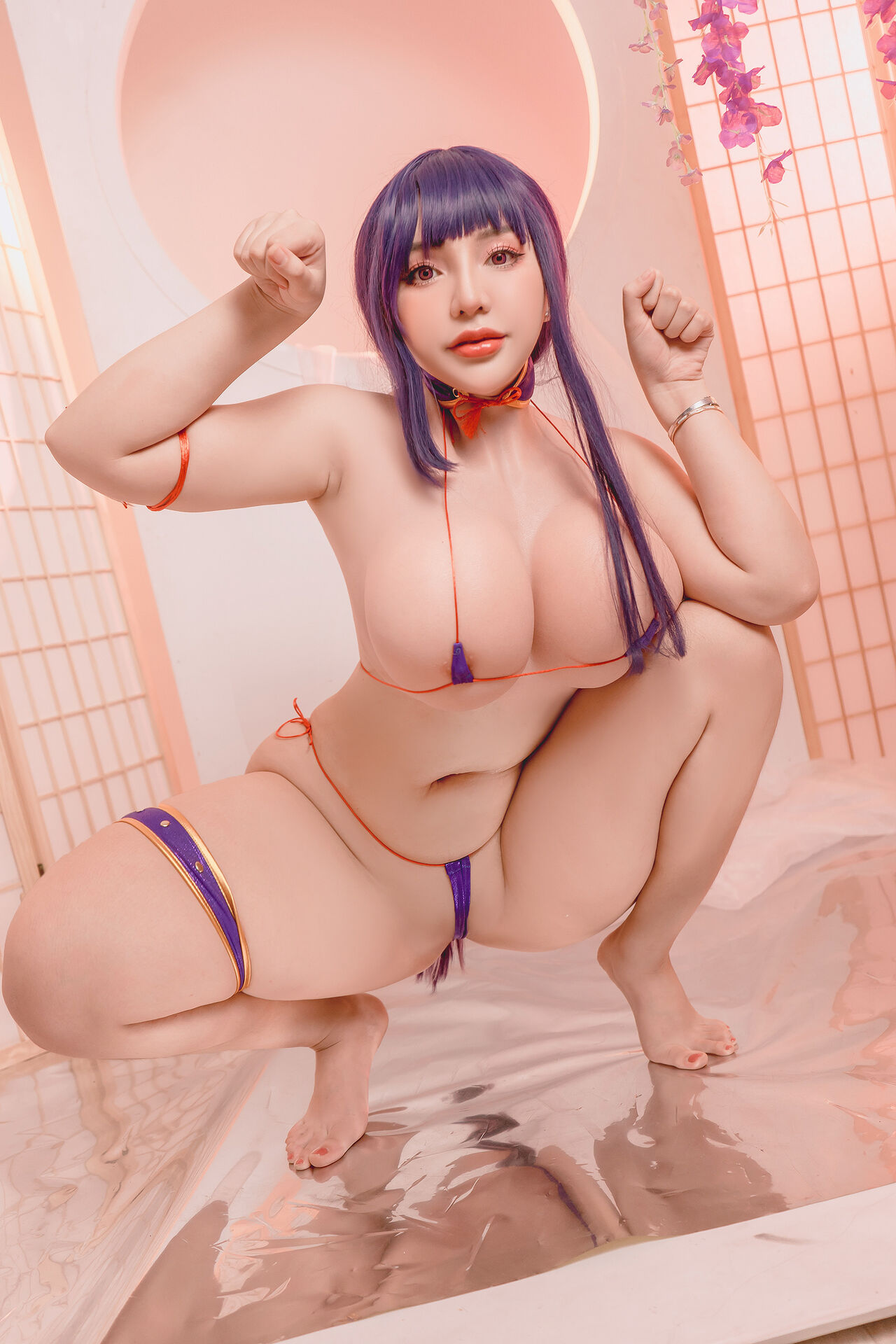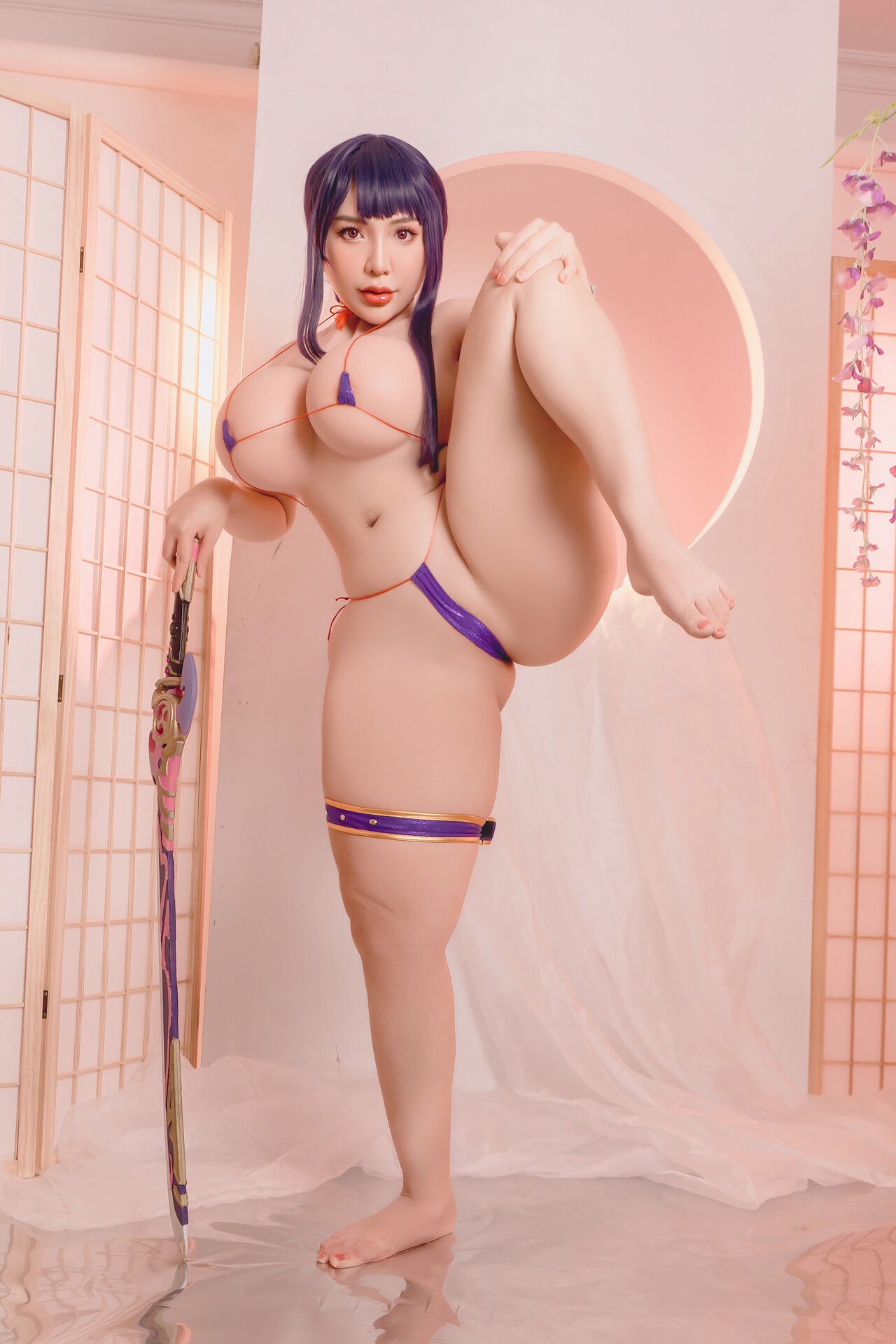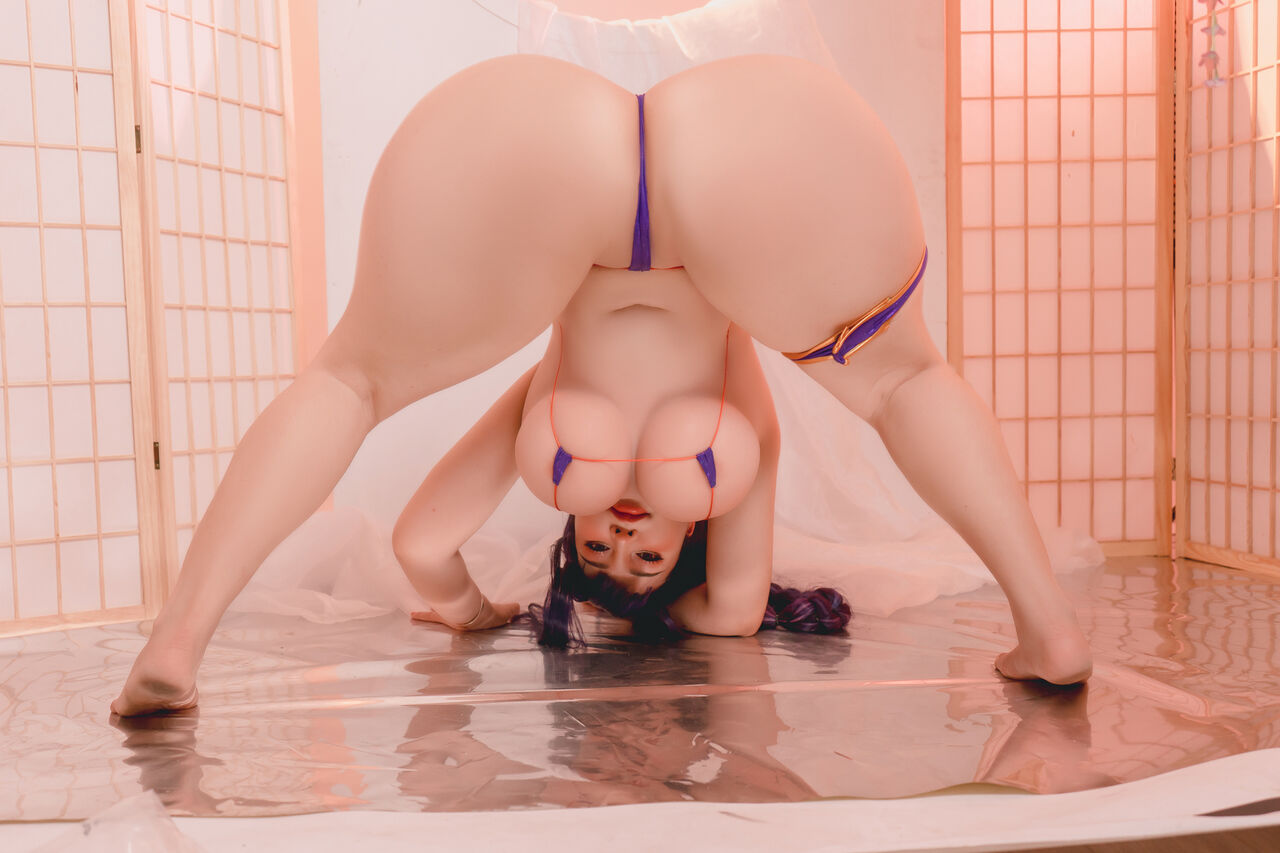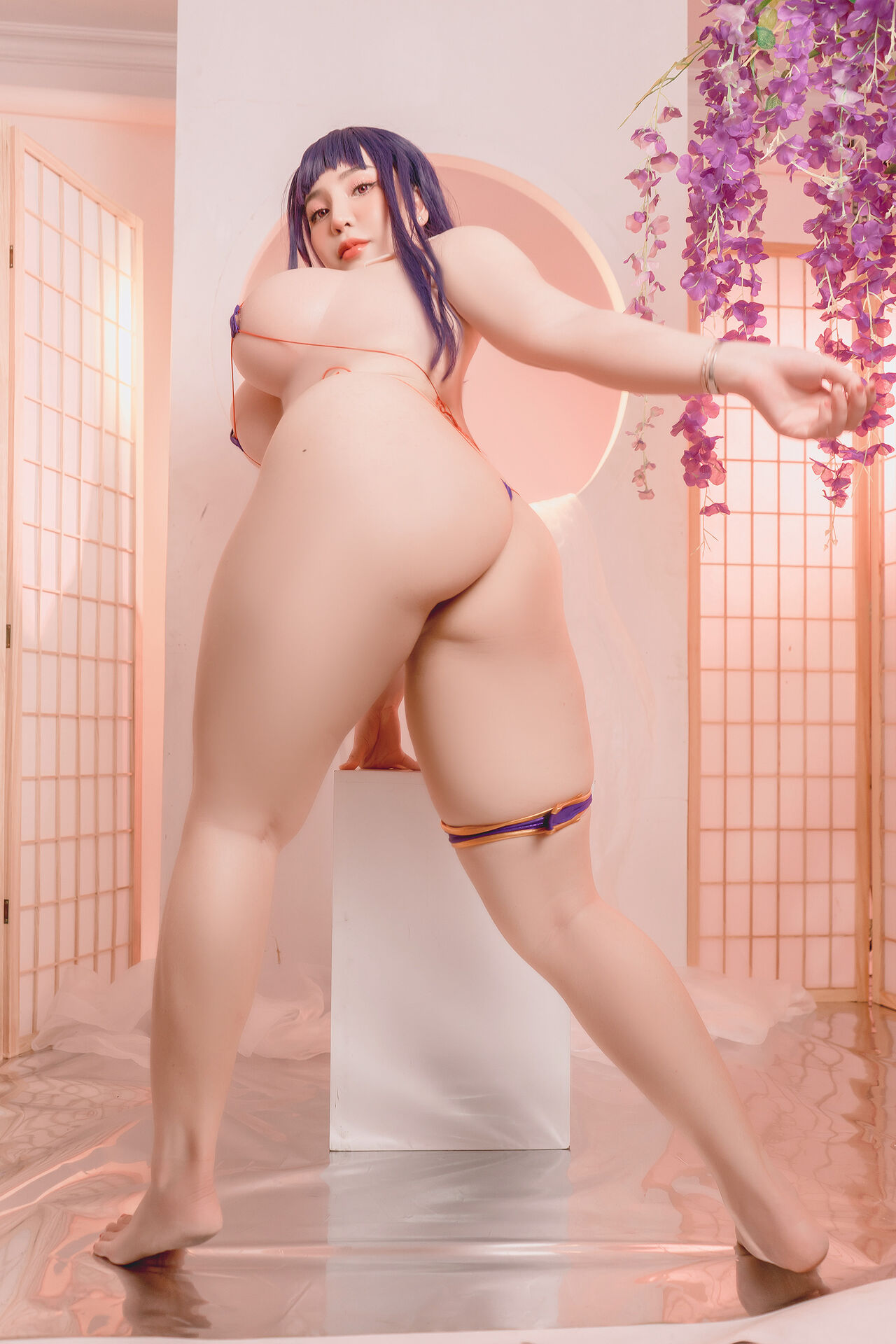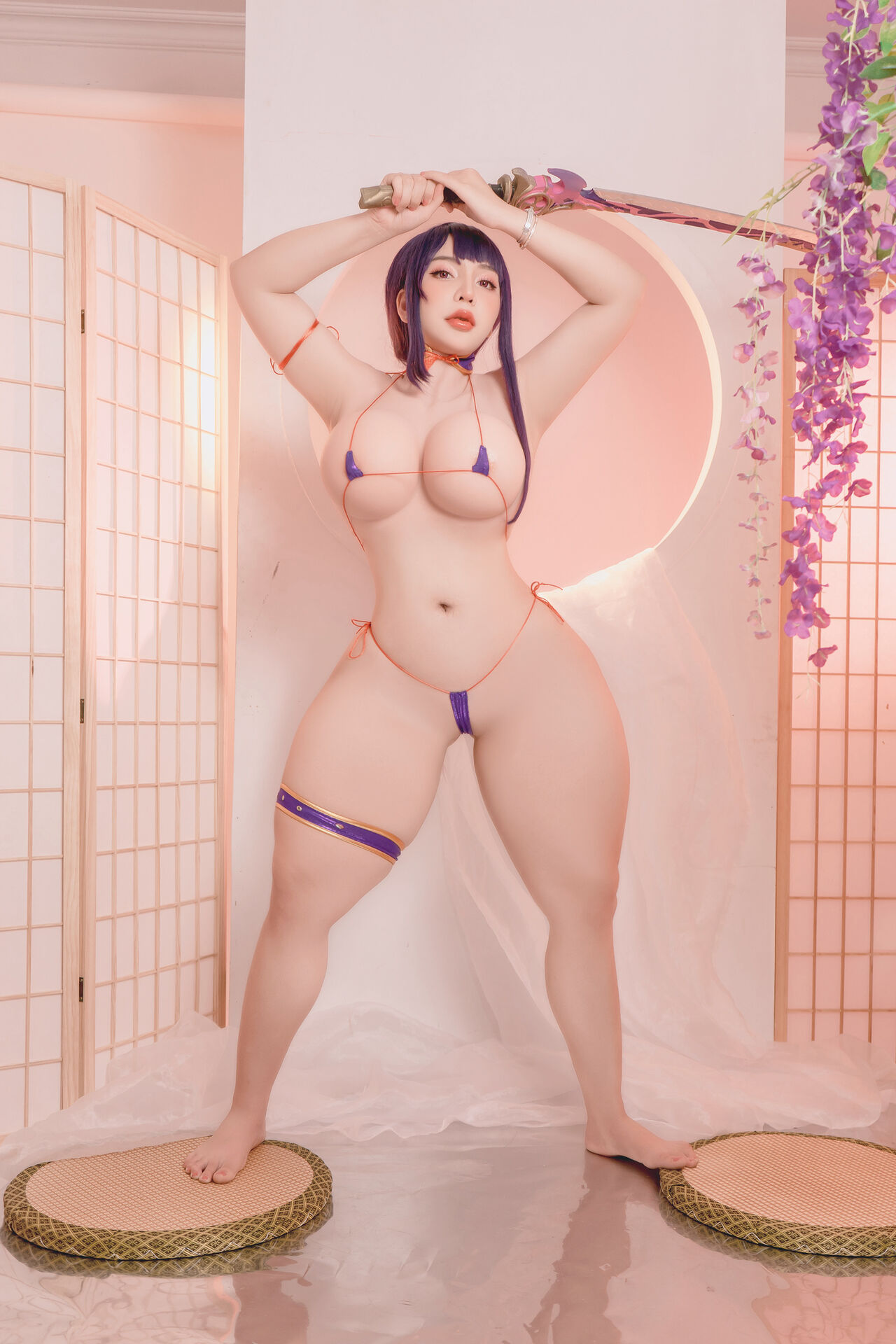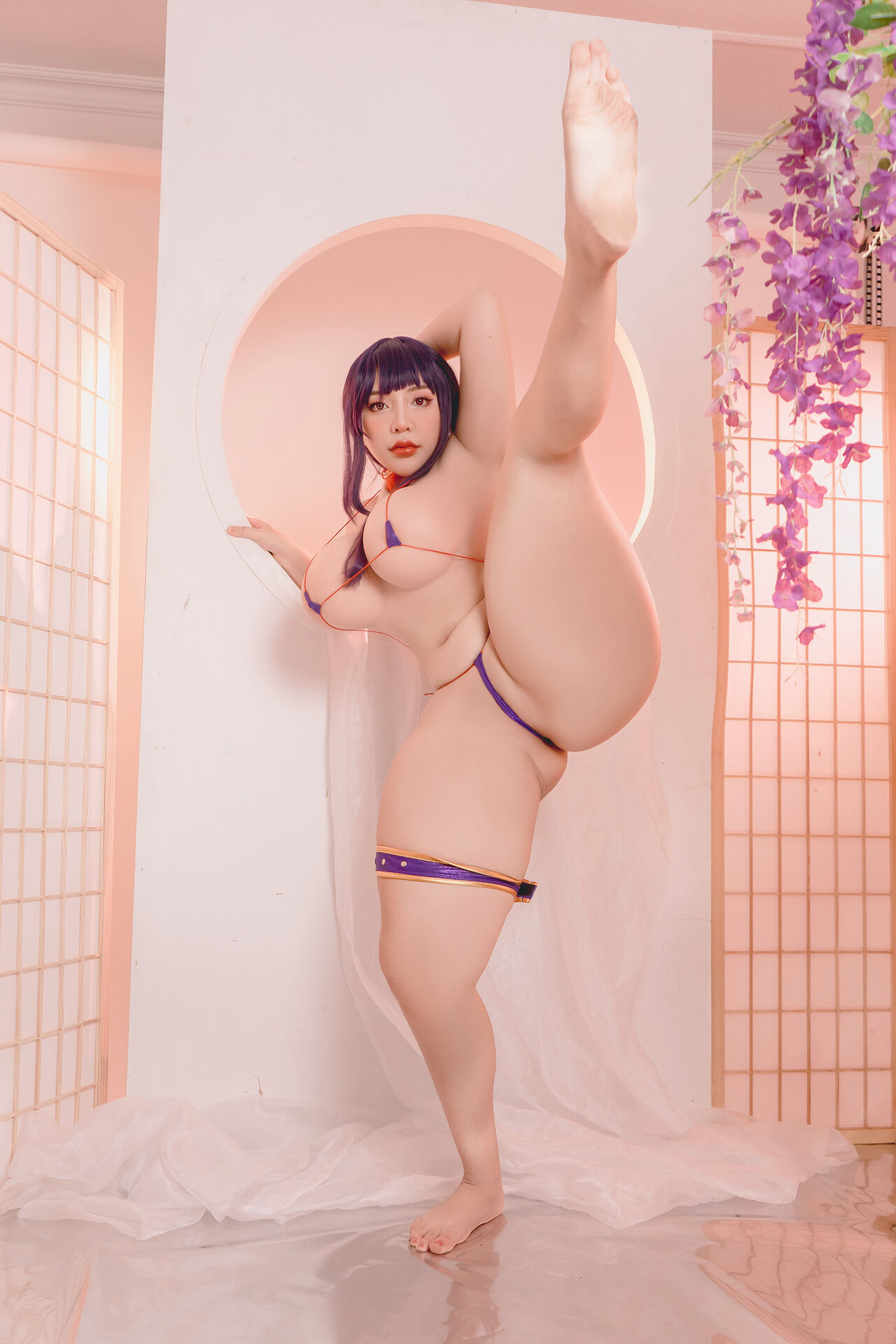 Who Is Raiden Shogun
All hail her excellency, the Almighty Narukami Ogosho! The Raiden Shogun is the Electro Archon and supreme ruler of the island nation of Inazuma, referred to as lightning itself. She is an Electro Polearm user who supports her allies with her consistent lightning attacks and elemental burst buffs to her allies. However, she is at her most fearsome when she uses the energy stored from using aforementioned bursts to supercharge her own, unleashing a devastating flurry of sword attacks that also serve to replenish her teammates' bursts.
Raiden Shogun is a character event exclusive character in the Genshin Impact video game. This means that she cannot be rolled by any means until she is announced for a banner rate up.. She was last available in Version 2.1.
Raiden requires a solid amount of game knowledge in order to get the most out of her but when placed in the proper compositions that symbiotically feed off of each other's strengths, she is one of, if not THE single strongest unit in the game. She is capable of being used as both a DPS battery to juice your carries or even be the carry herself. All is possible with the Stormy Eye of Judgment at your side.
NEXT
Hottest Lewd And Nude Raiden Shogun Cosplay Collection
Did you like the lewd Raiden Shogun cosplay By Queenie Chuppy? Are there any other cosplayers as good as her? Let me know on twitter @Cospixy or message me on instagram @Cospixy or better yet, just drop a comment below!