A run through the best and most accurate Ecchi Hatsune Miku Cosplay collection from some of the hottest and most popular cosplayers from all over the world.
RELATED

Who is Hatsune Miku
Hatsune Miku, codenamed CV01, was the first Japanese VOCALOID to be both developed and distributed by Crypton Future Media, Inc.. She was initially released in August 2007 for the VOCALOID2 engine and was the first member of the Character Vocal Series. She was the seventh VOCALOID overall, as well as the second VOCALOID2 vocal released to be released for the engine. Her voice is provided by the Japanese voice actress Saki Fujita.
When KEI illustrated Miku, he was given a color scheme to work with (based on the YAMAHA synthesizers' signature blue-green colour) and was asked to draw Miku as an android. Crypton also provided KEI with Miku's detailed concepts, however, Crypton said it was not easy to explain what a "Vocaloid" was to him. KEI said he could not create an image of a "singing computer" at first, as he did not even know what a "synthesizer" was. It took him more than a month to complete the commission.
The Best Ecchi Hatsune Miku Cosplay Collection
We at Cospixy have just uncovered the hottest and most accurate Hatsune Miku Cosplay collection of all time. This article will bring various concepts of how Hatsune Miku's different appearances are expressed through unique and create cosplayers.
#1 The Best Hatsune Miku Ecchi Cosplay – Unknown Cosplay (Please Comment)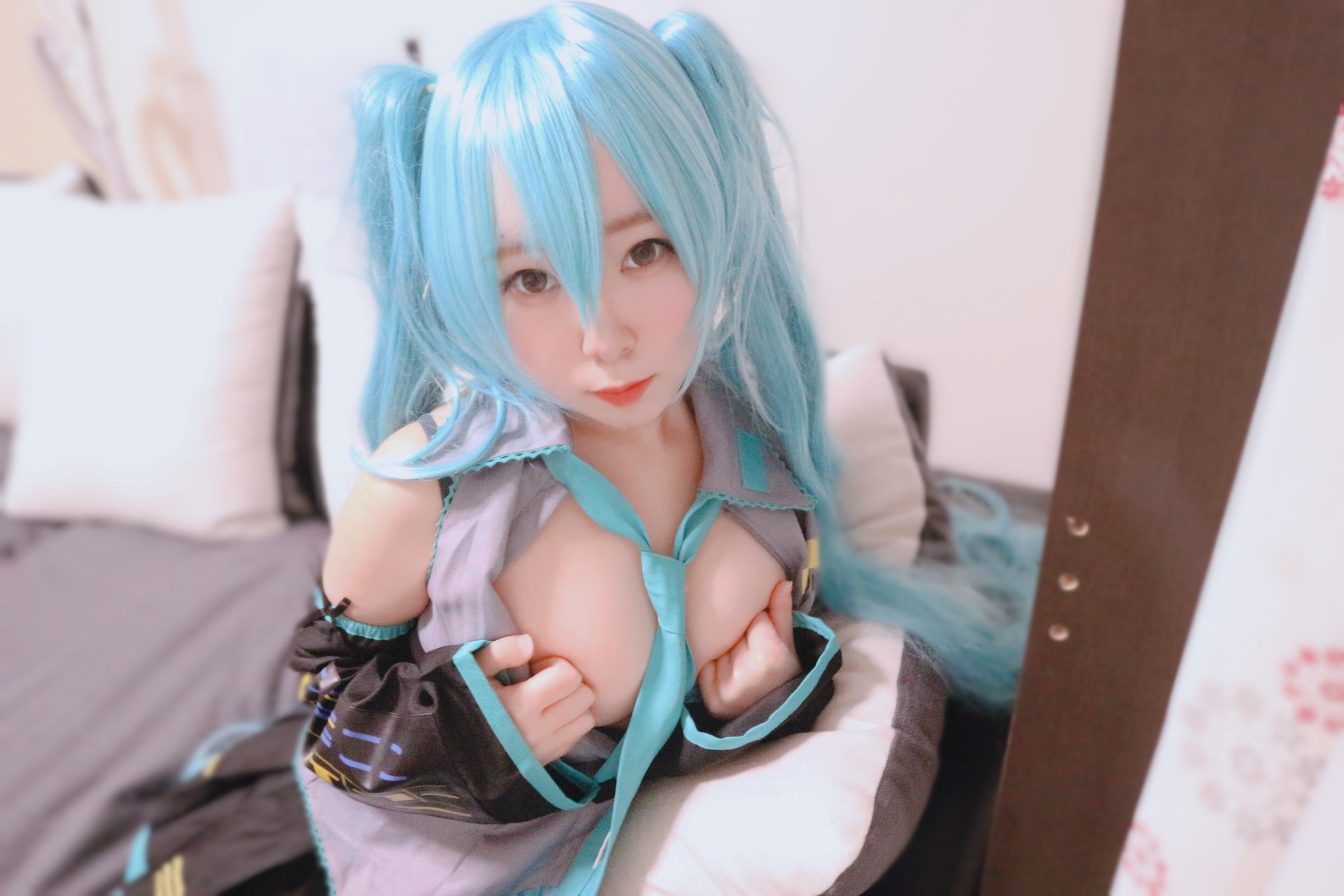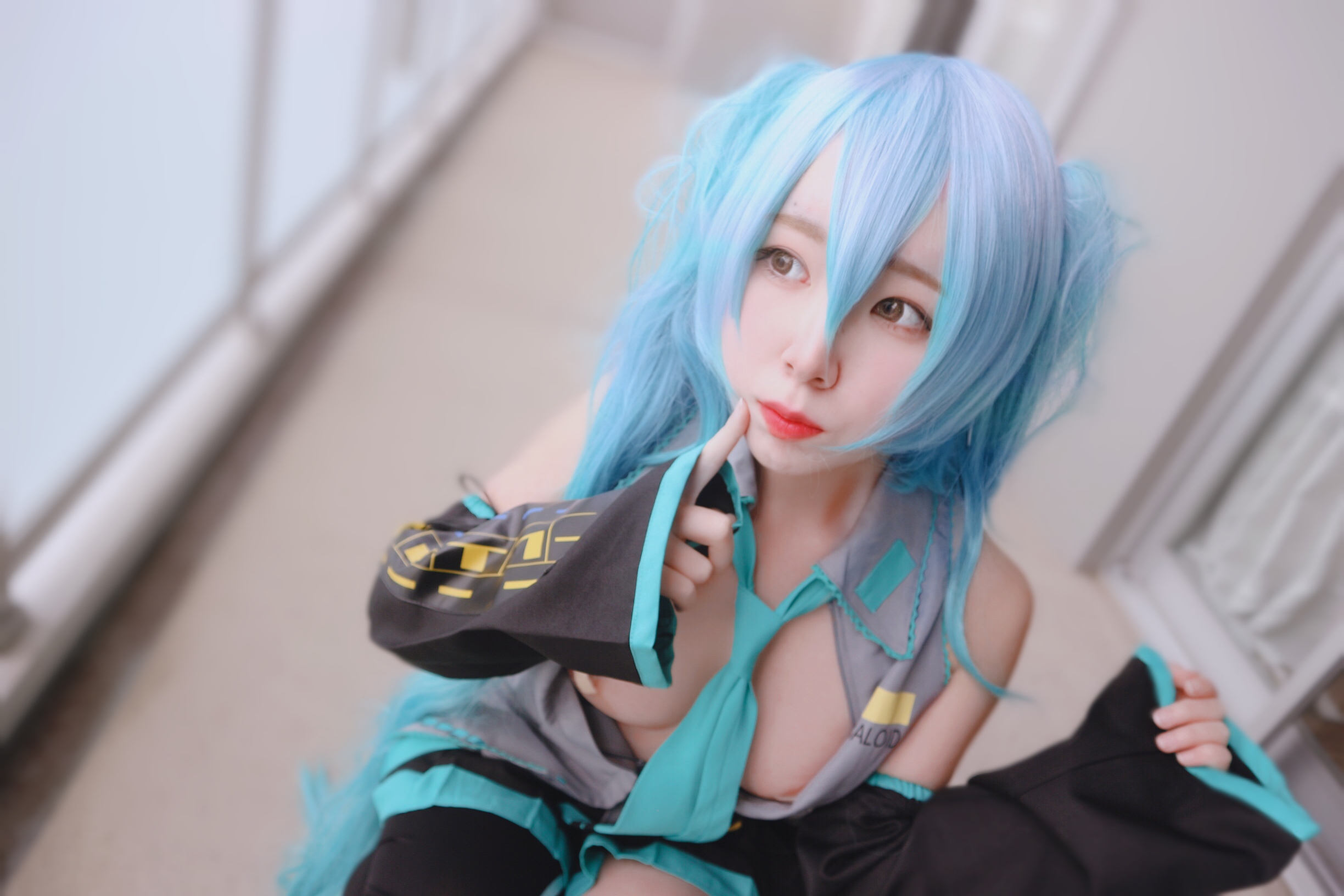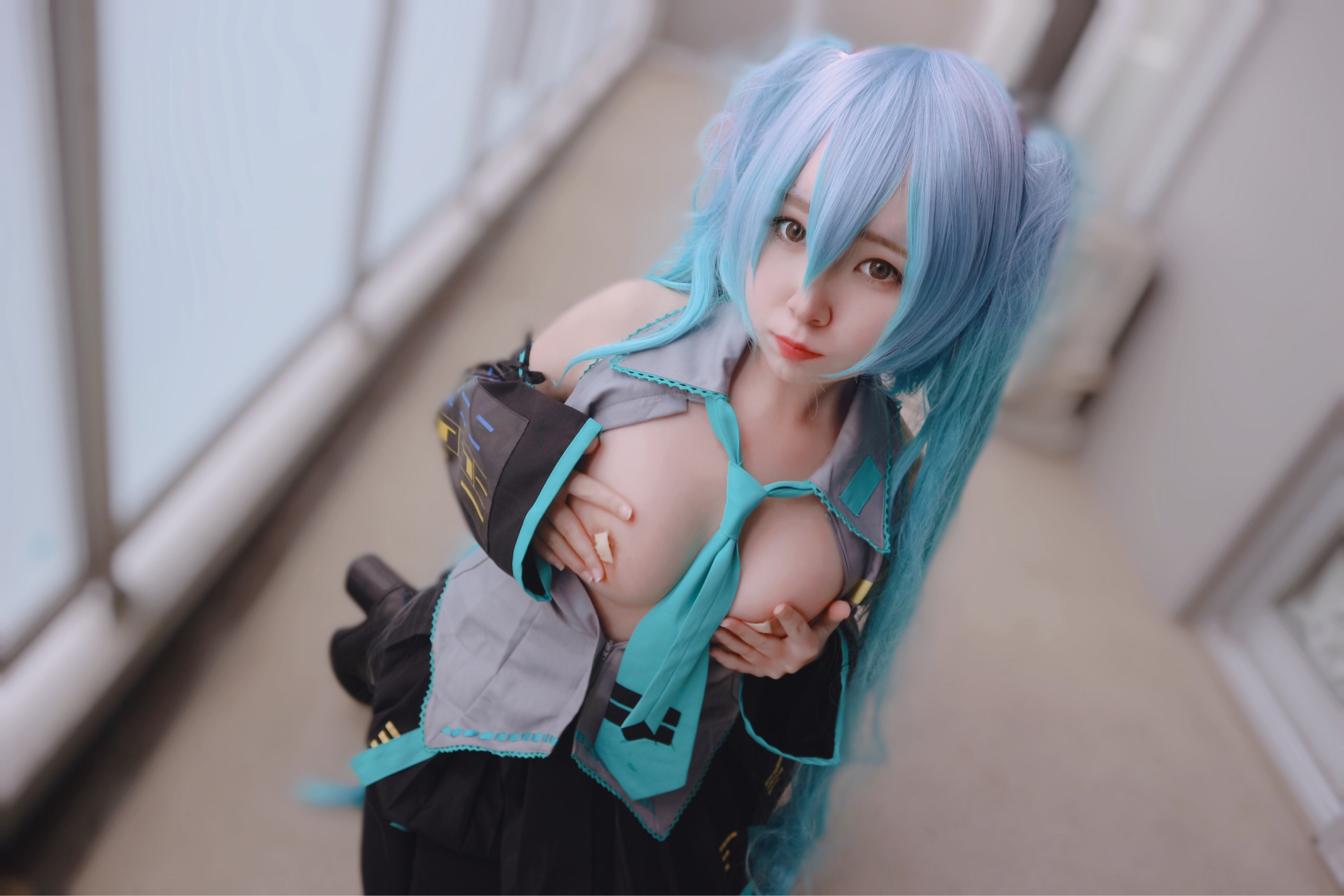 #2 The Best Hatsune Miku Ecchi Cosplay – Kurasaka Kururu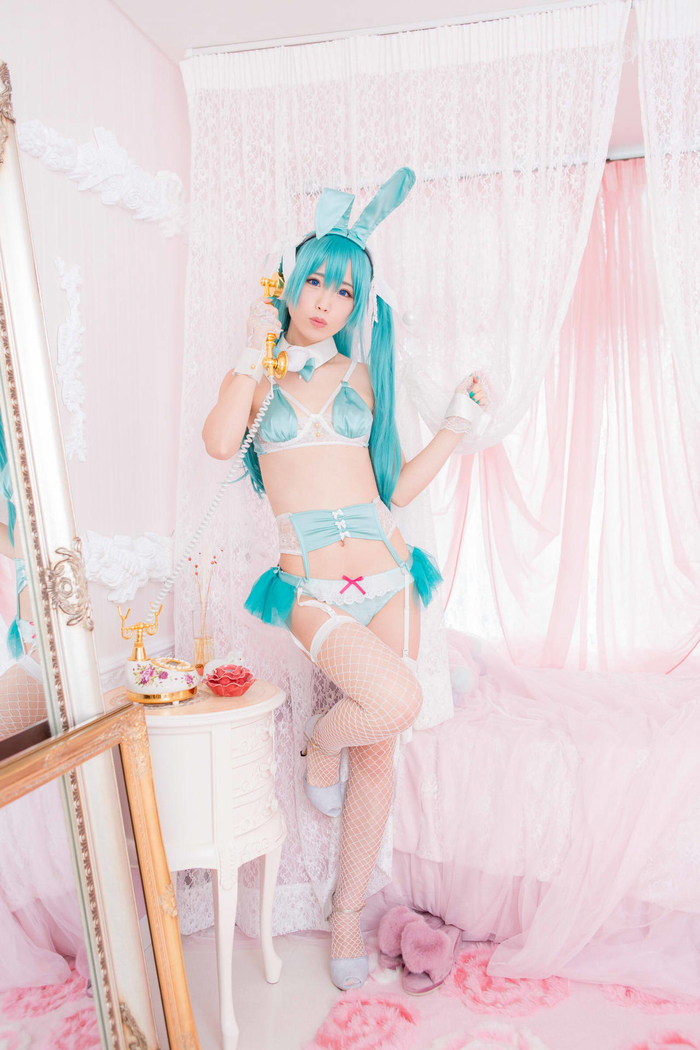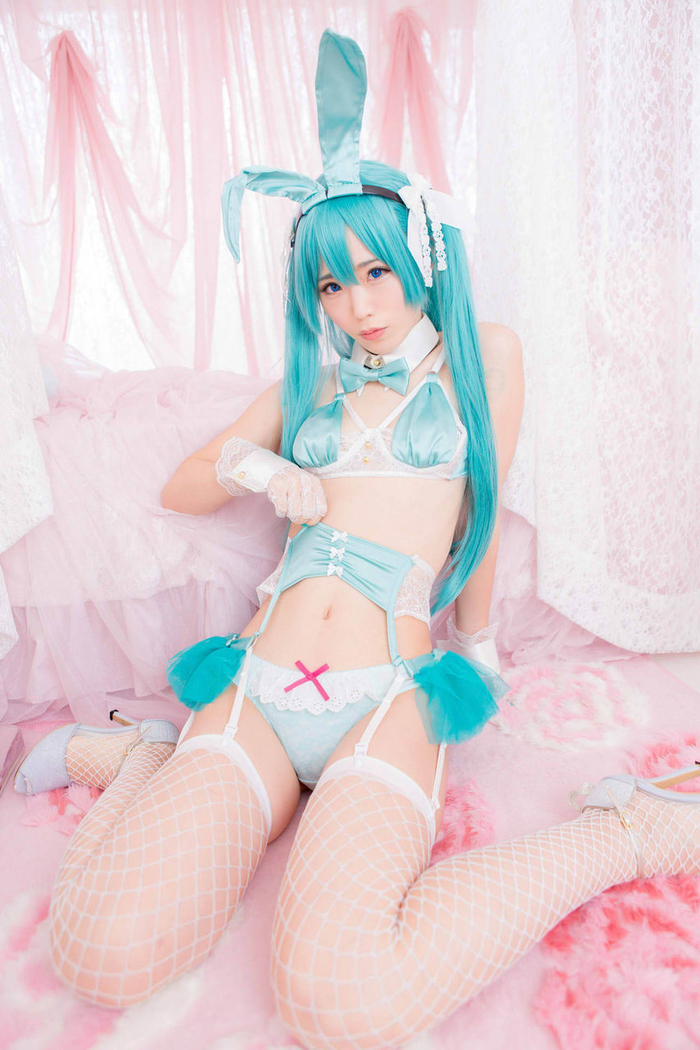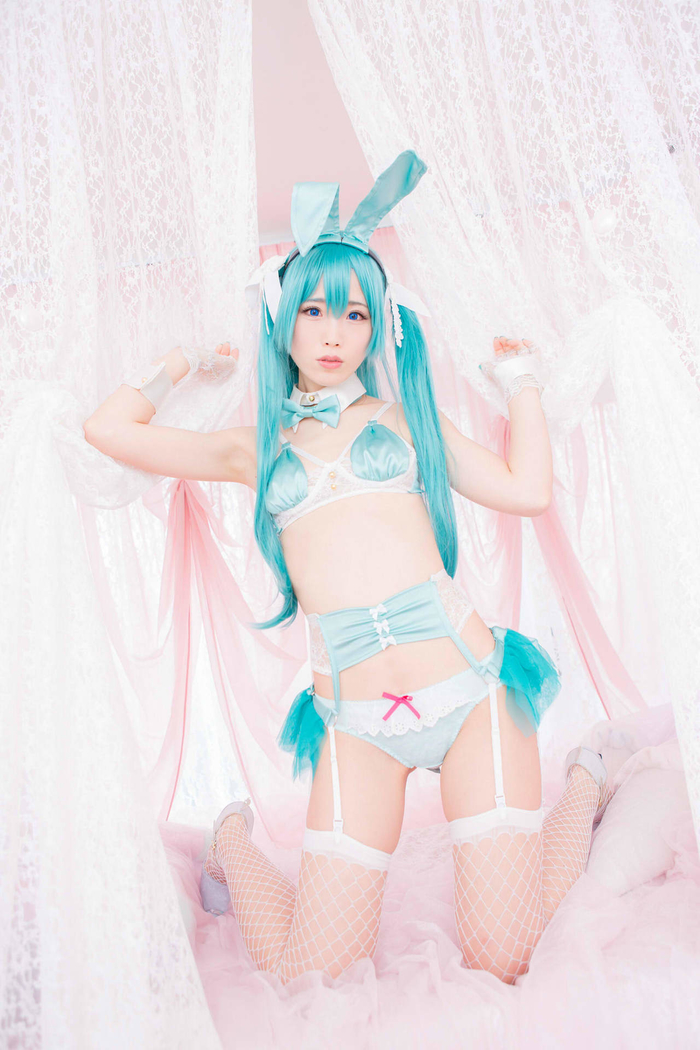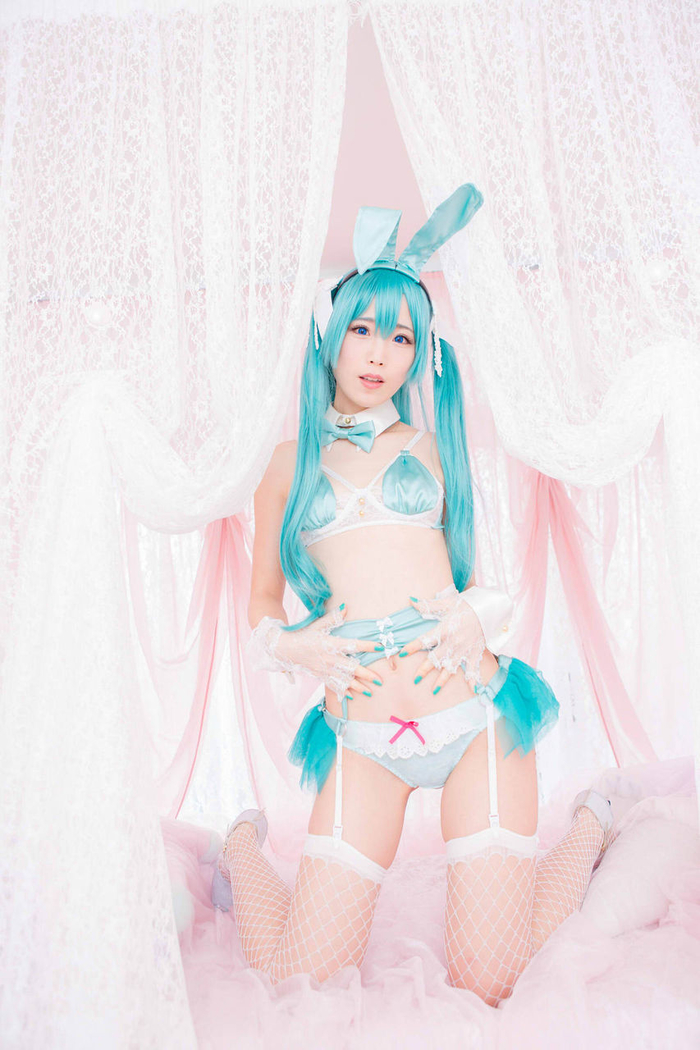 #3 The Best Hatsune Miku Ecchi Cosplay – hirariann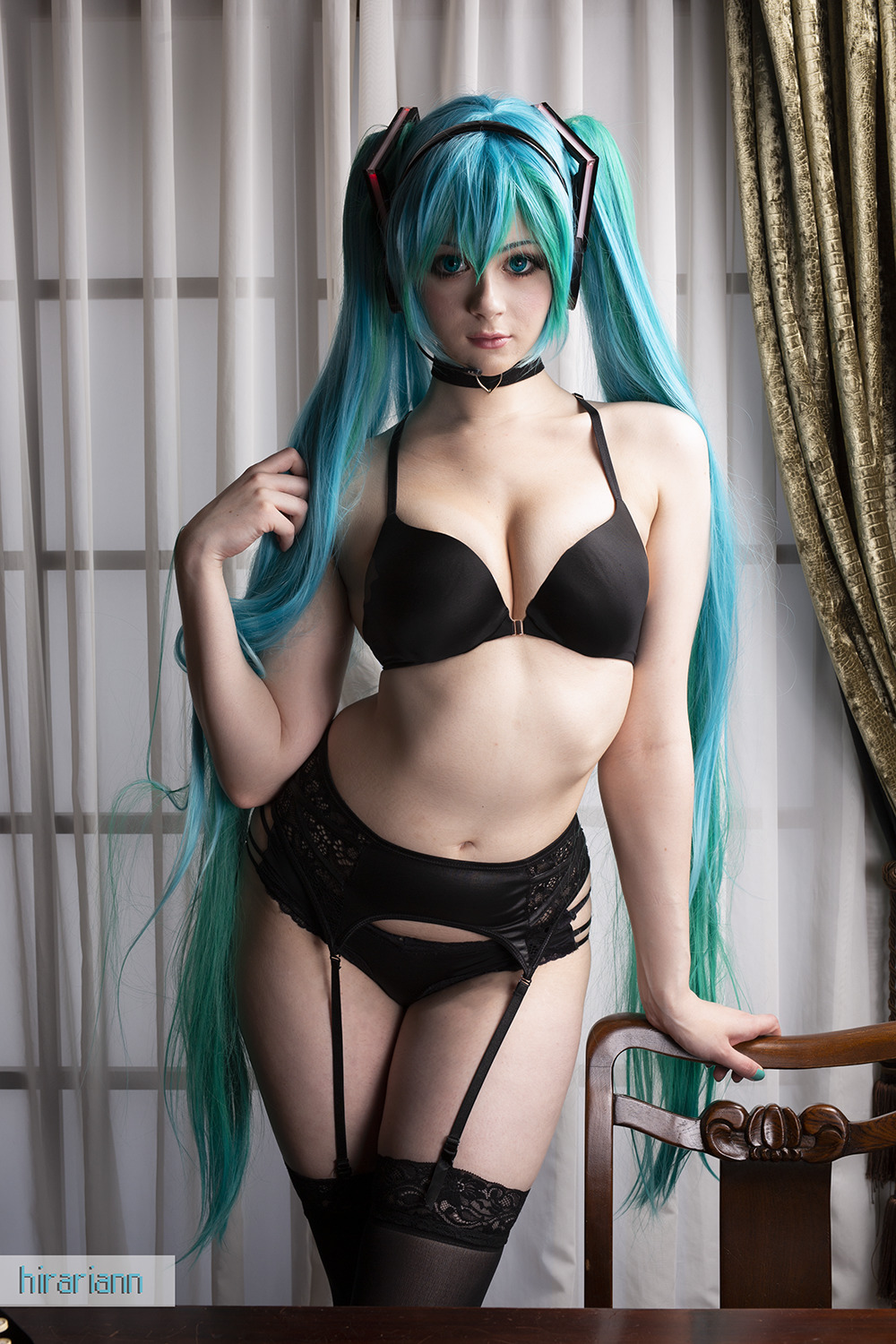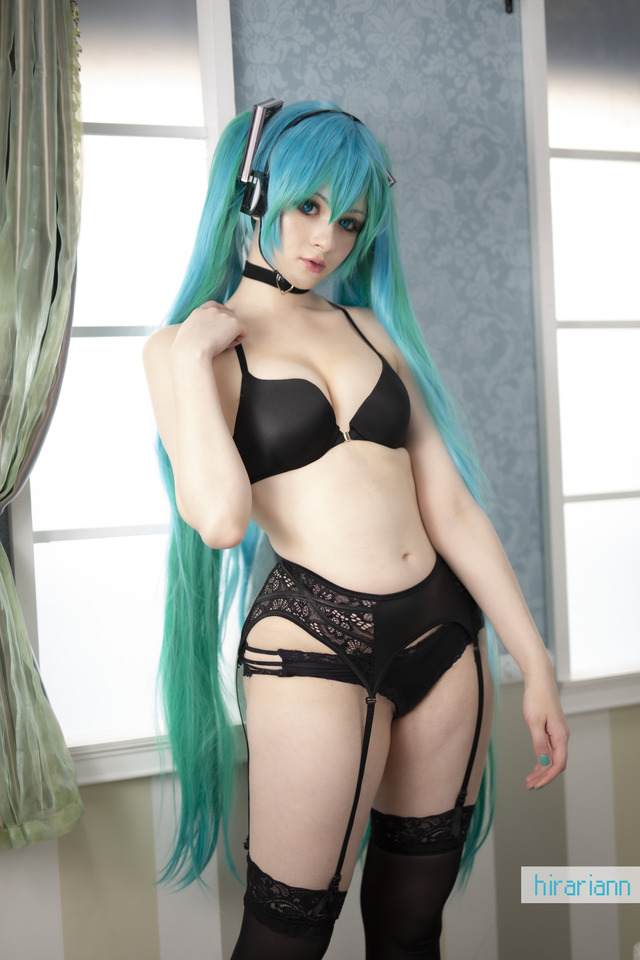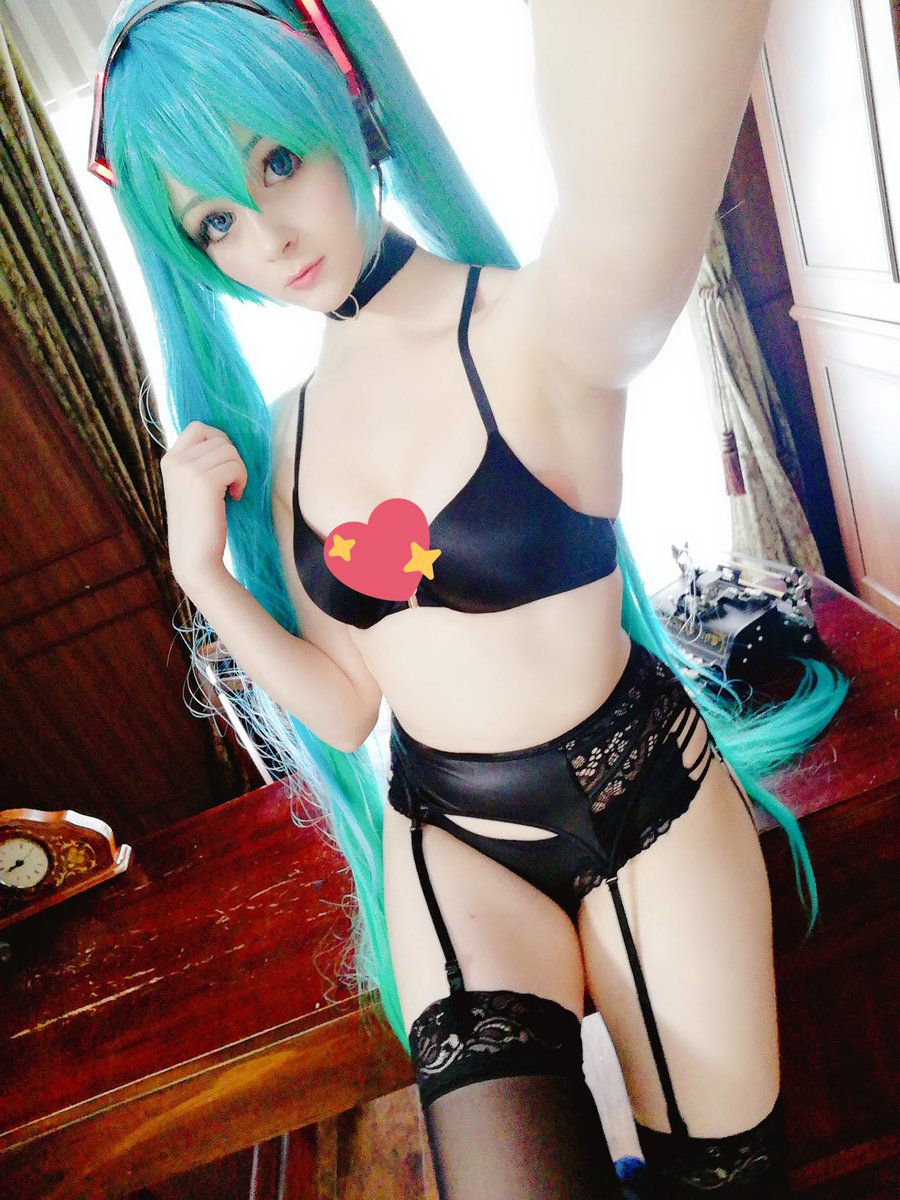 #4 The Best Hatsune Miku Ecchi Cosplay – chonoblack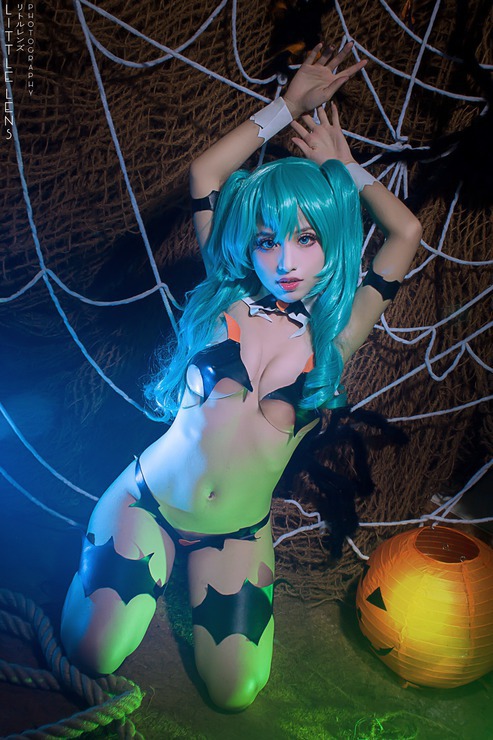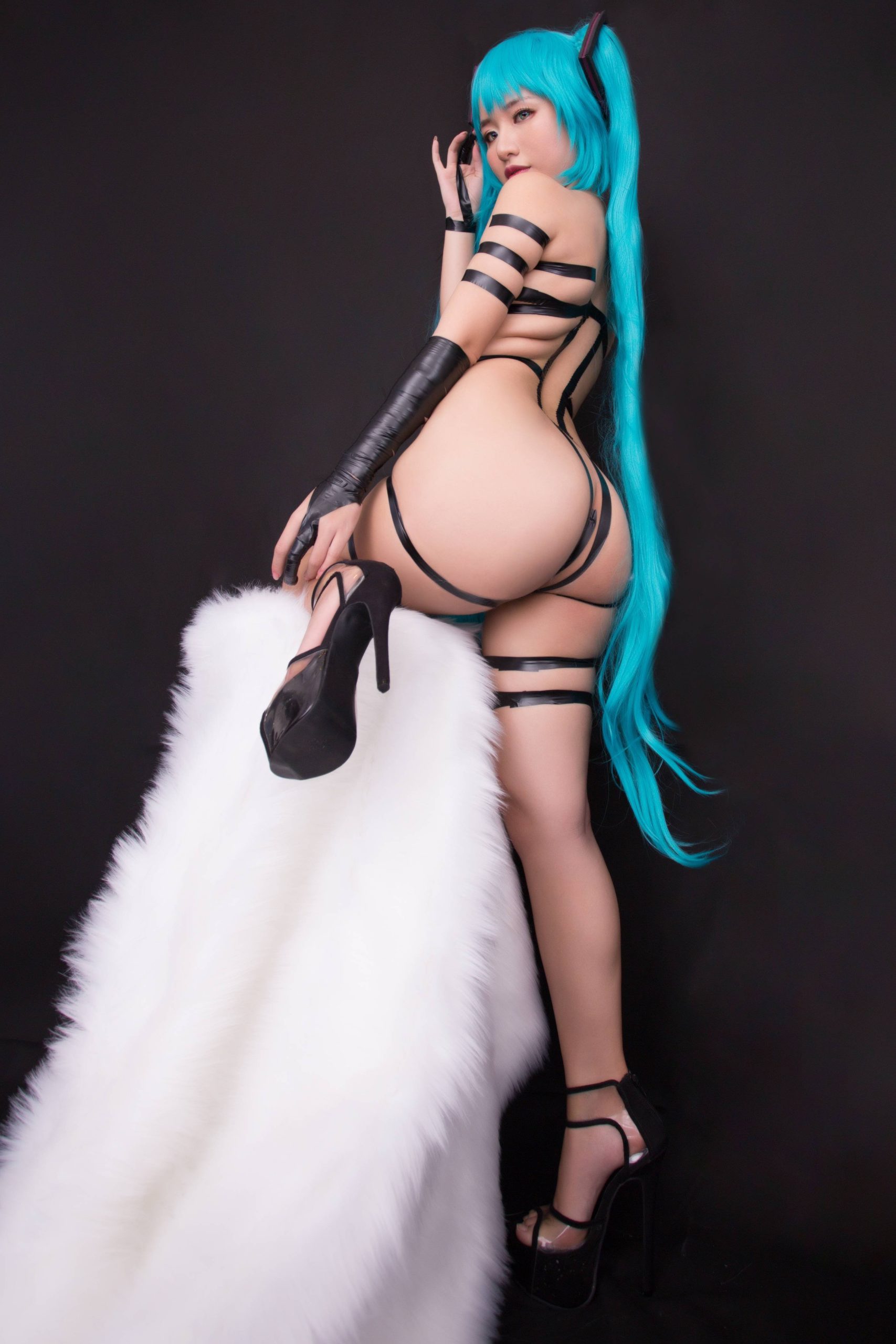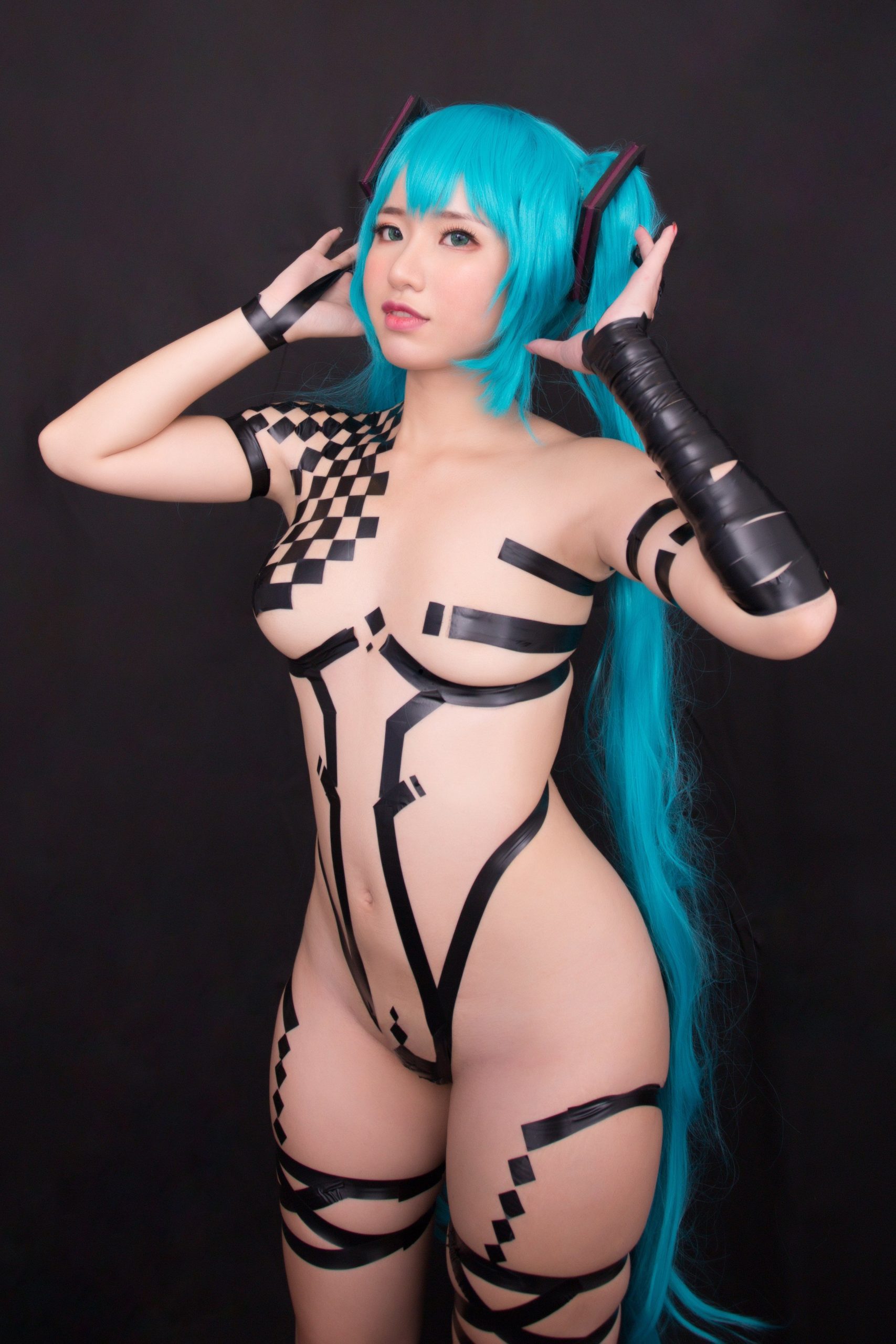 #5 The Best Hatsune Miku Ecchi Cosplay – Potato Godzilla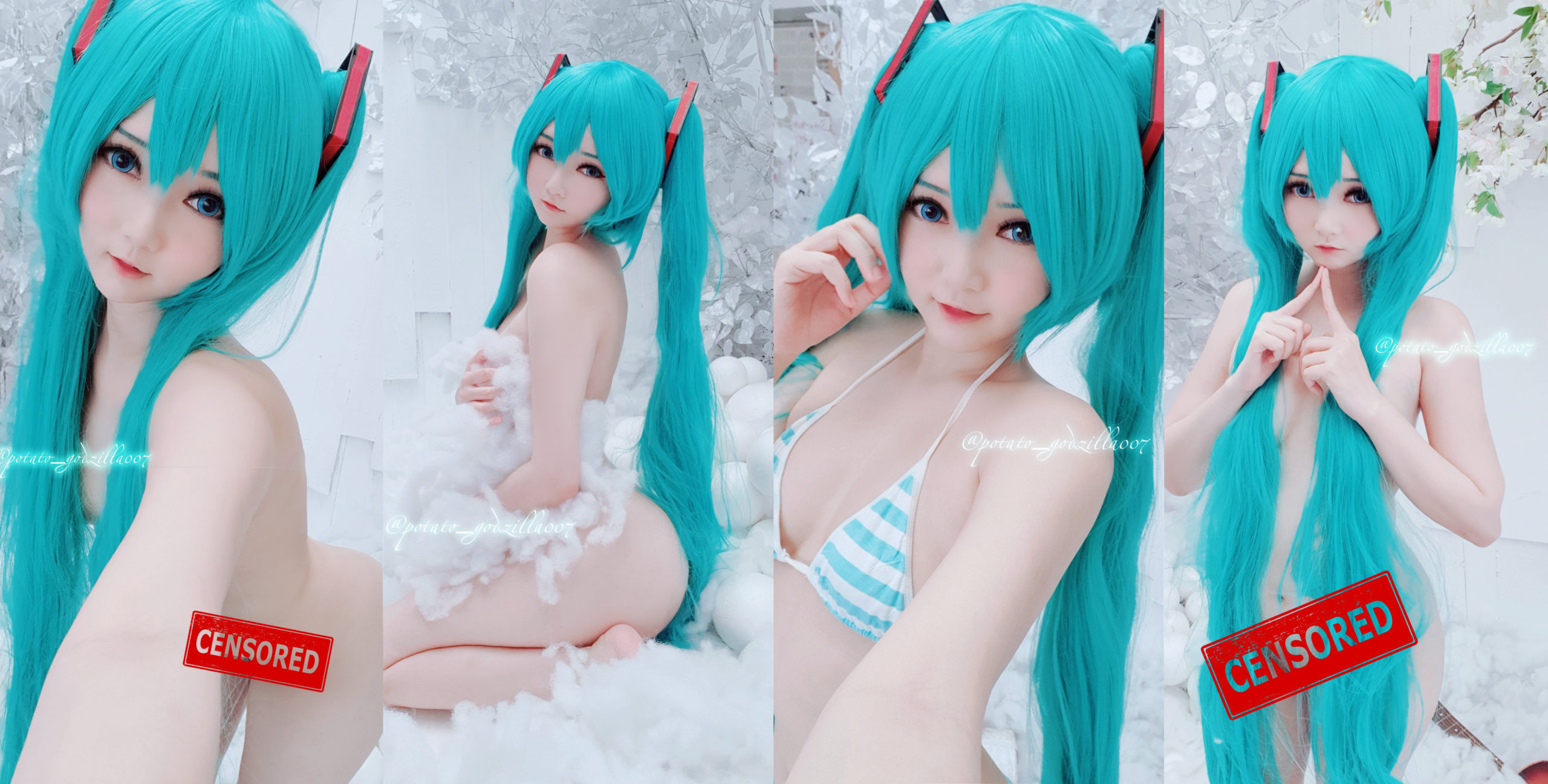 #6 The Best Hatsune Miku Ecchi Cosplay – WhiteSpringPro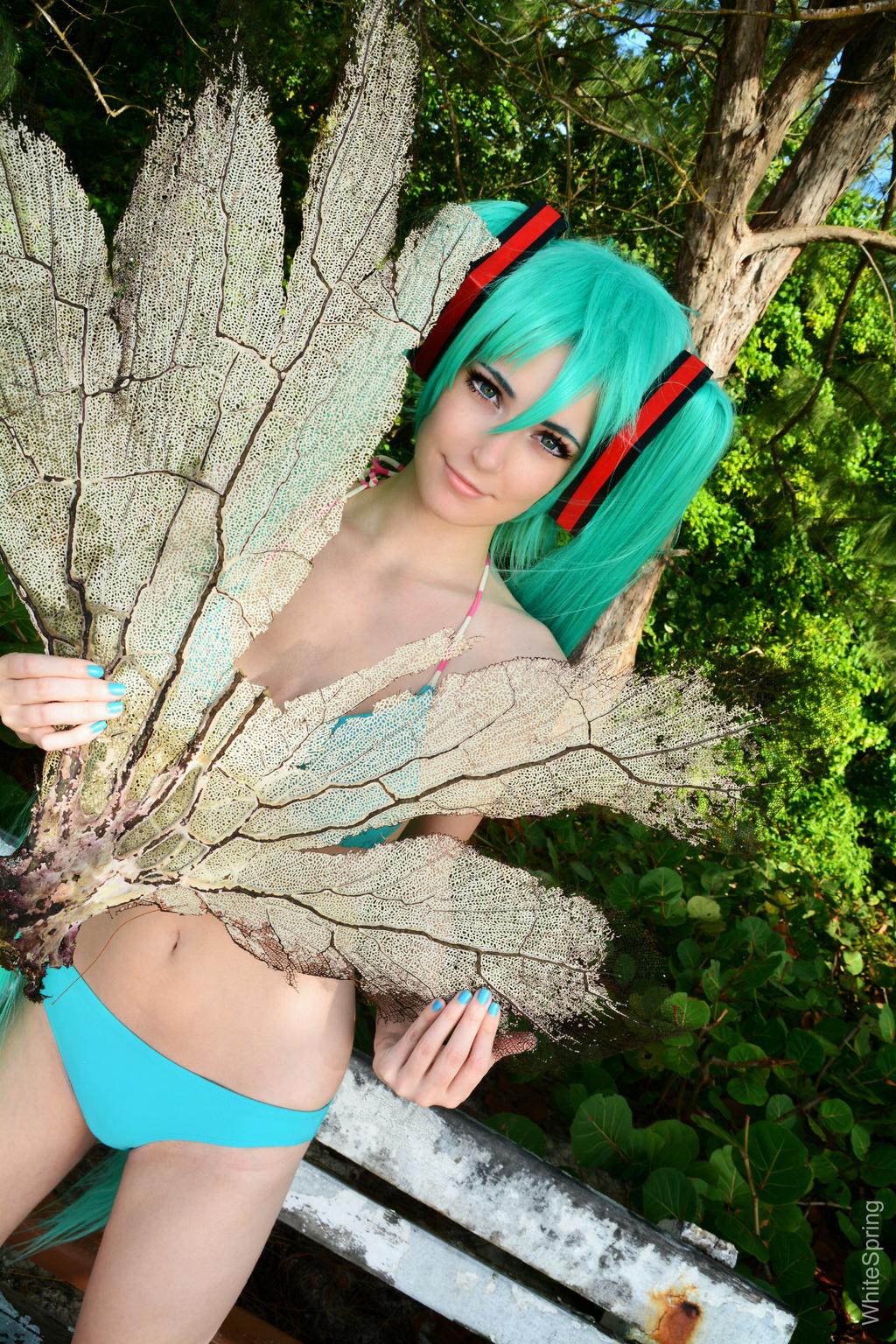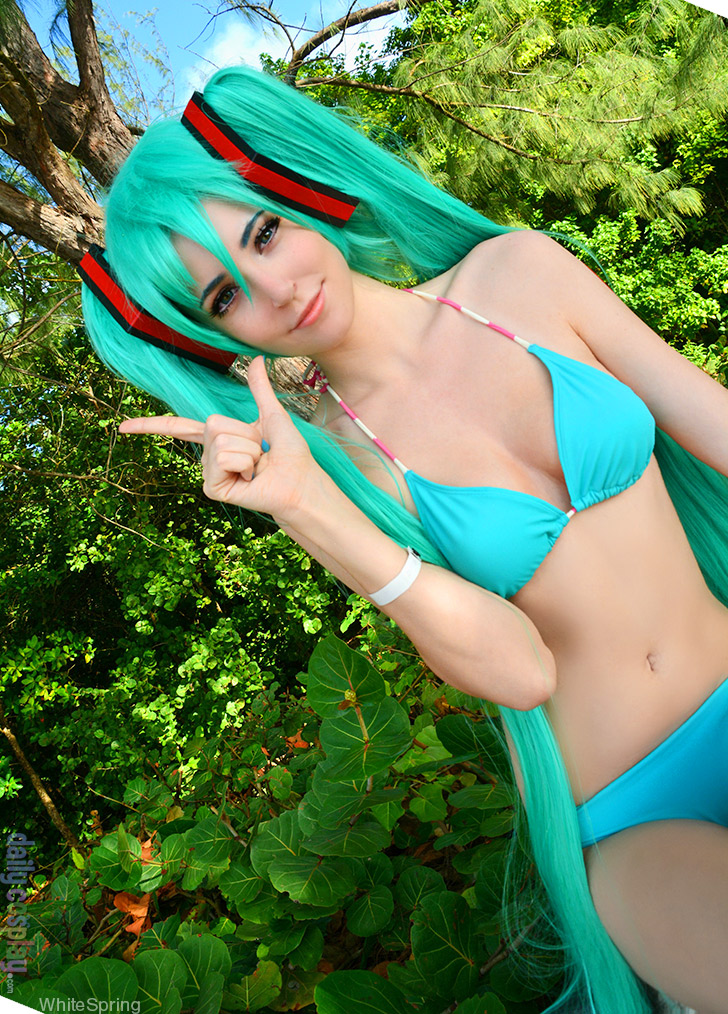 #7 The Best Hatsune Miku Ecchi Cosplay – SuperMaryFace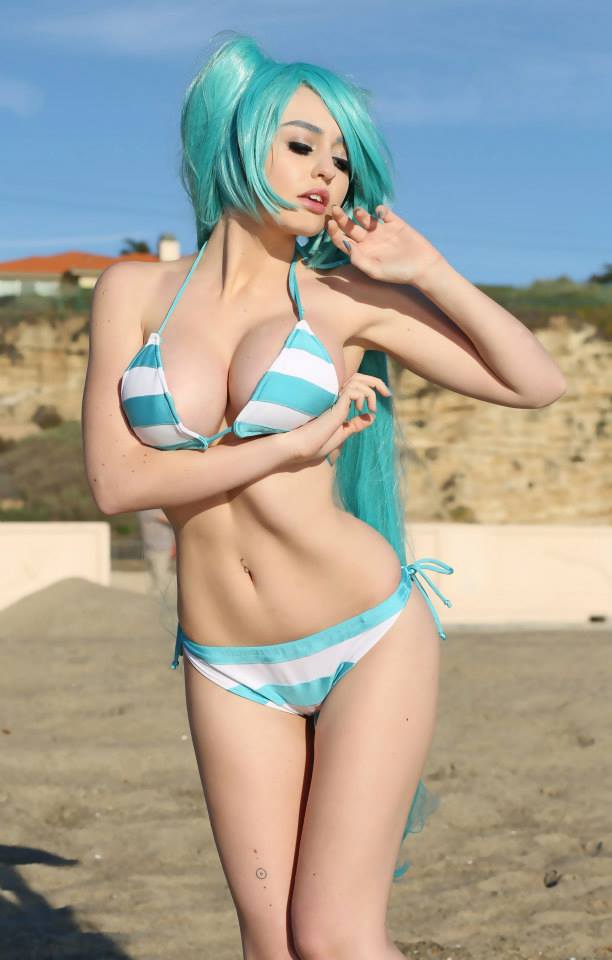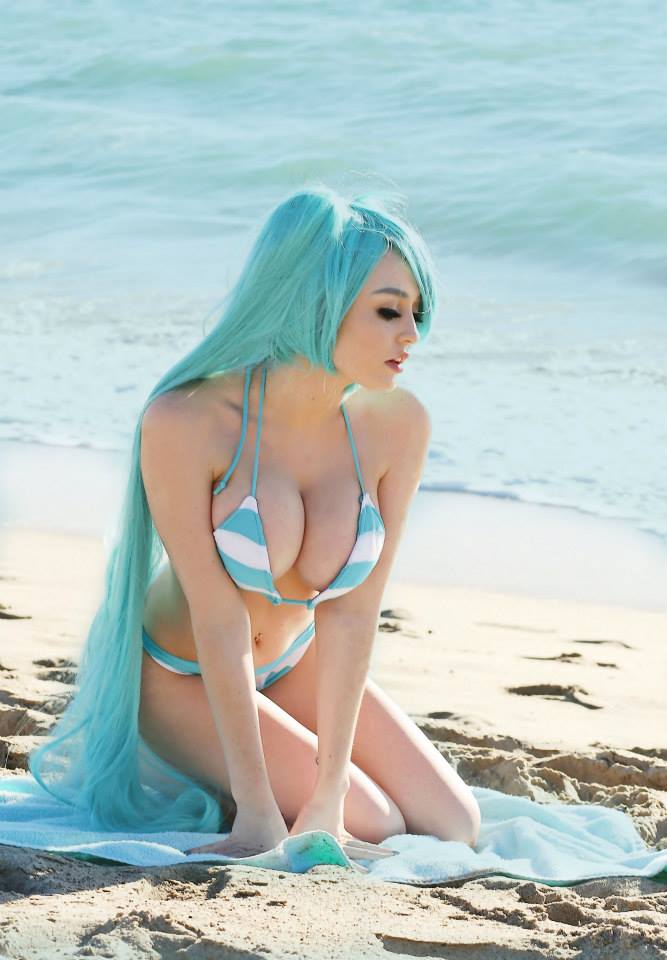 #8 The Best Hatsune Miku Ecchi Cosplay – Hidori Rose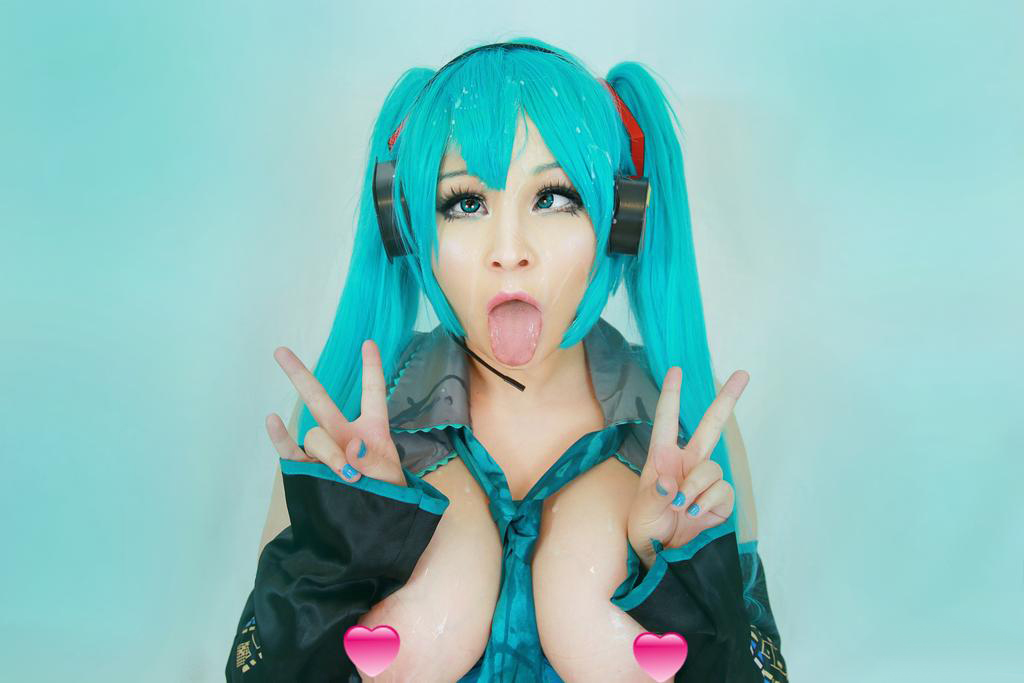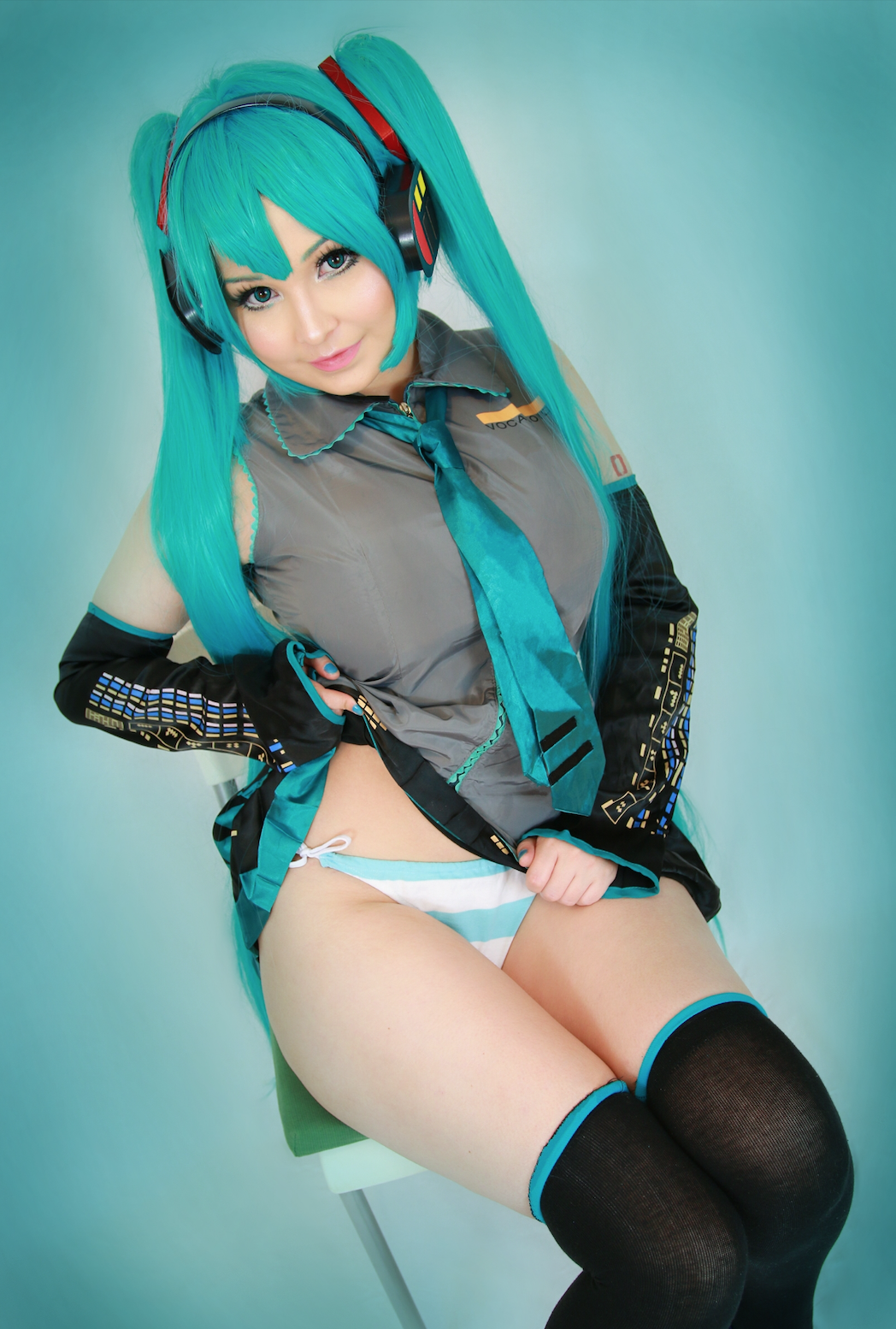 #9 The Best Hatsune Miku Ecchi Cosplay – Shiizuku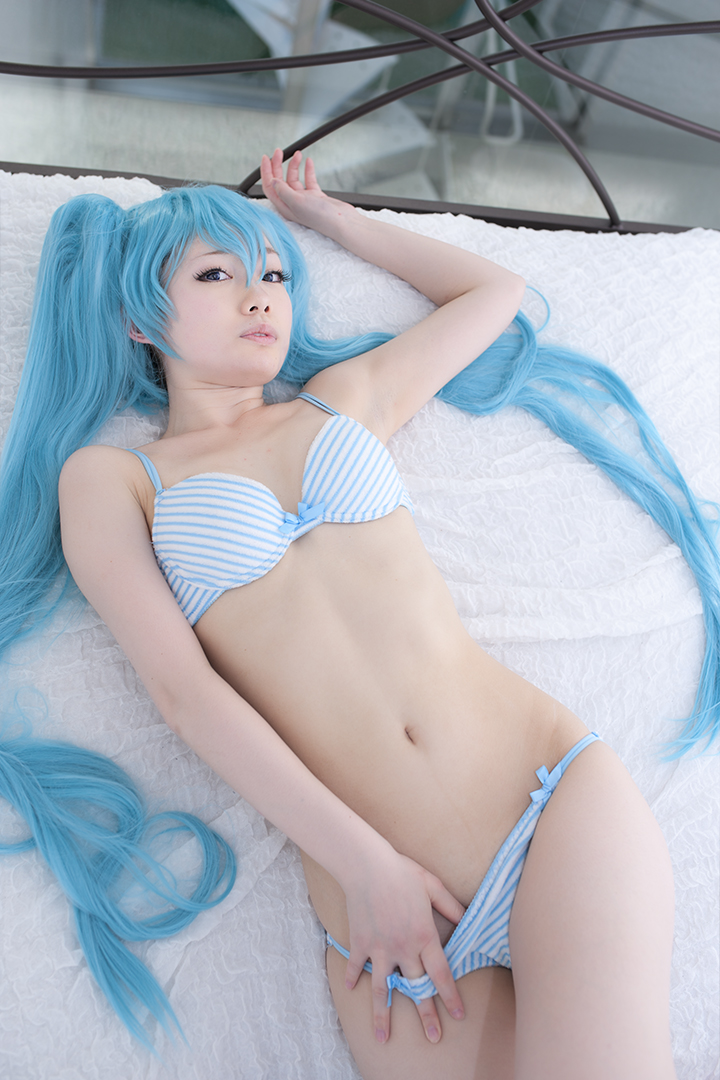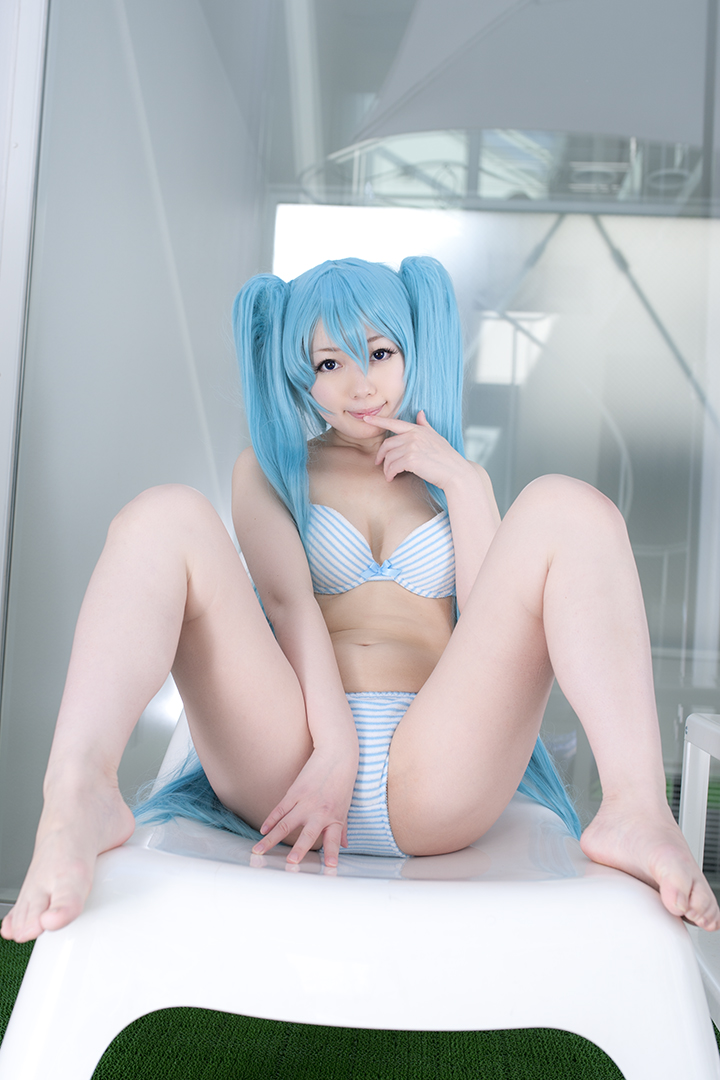 #10 The Best Hatsune Miku Ecchi Cosplay – HoNeYbEe Mai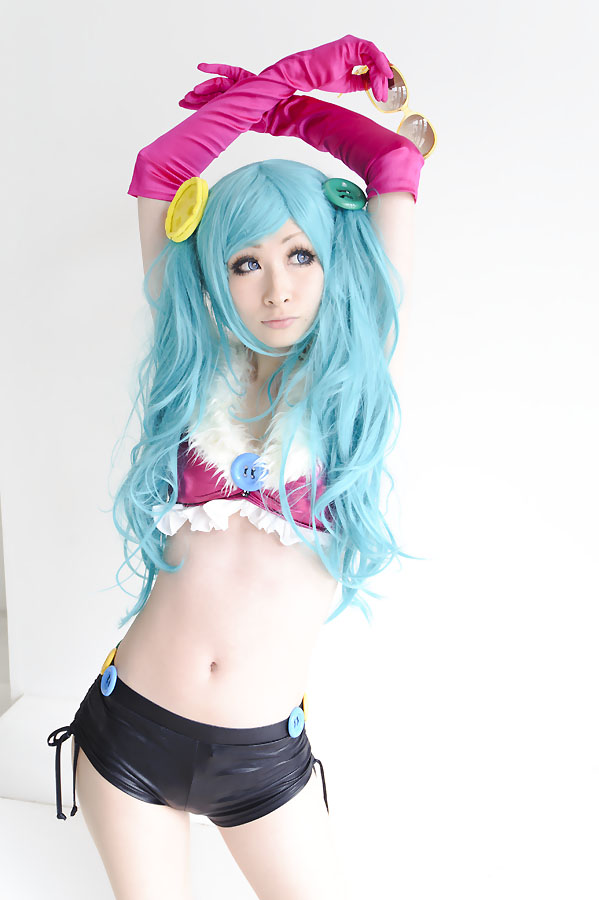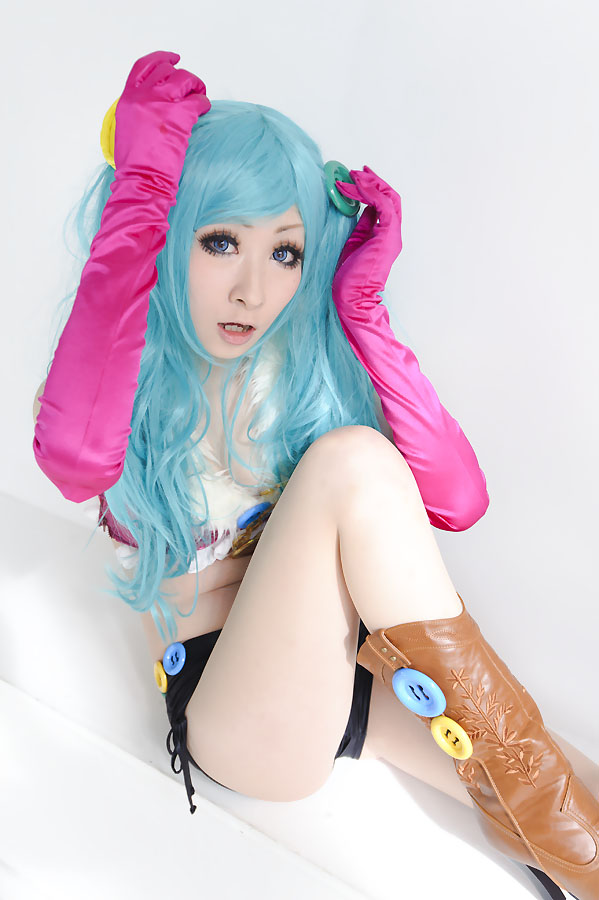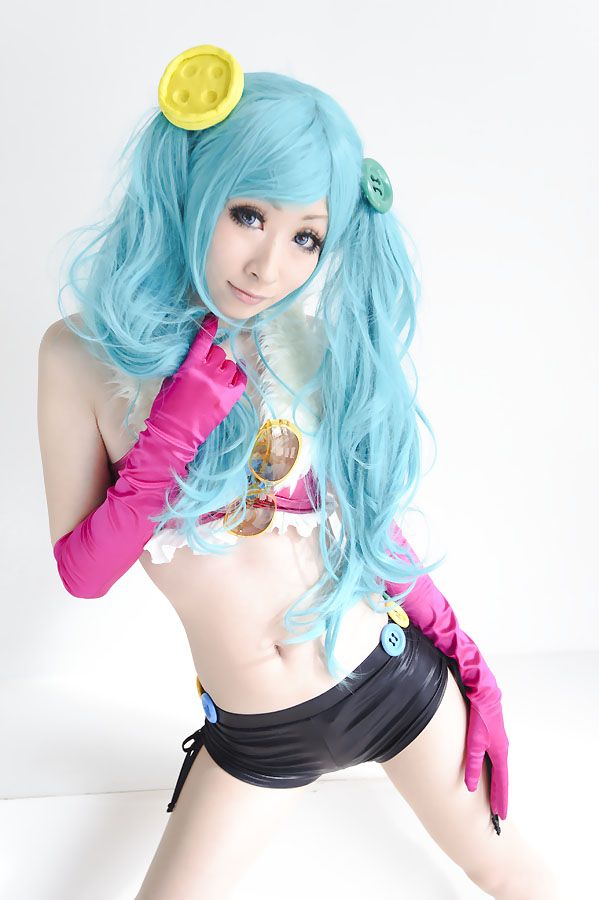 Miku was originally intended to have a different hairstyle, but after trying out pigtails, KEI thought they were more suitable. Her pigtails have since become an iconic part of her design. On June 22, 2012, Hatsune Miku's twin tails even earned her the title of the Twin Tail which best represented the 2000s, marking her the best set of Twin Tails from the dawn of the 21st century. She now shares her twin tail distinction with other characters like Sailor Moon (who won best Twin Tails back in the 90s period).
The digital design on Miku's skirt and boots is based off synthesizer program colours, and the bars represent actual bars within the program, following Crypton's ideas. Part of her design is based on some of YAMAHA's keyboard models, particularly the DX-100 and the DX-7. The thin squares around her pigtails are futuristic ribbons made of a special material that floats in place. As seen in KEI's art for Miku, they are able to hold Miku's pigtails in place without having to physically touch the hair itself. The ribbons are also reported by KEI to be the hardest item on the character's design for cosplayers to recreate.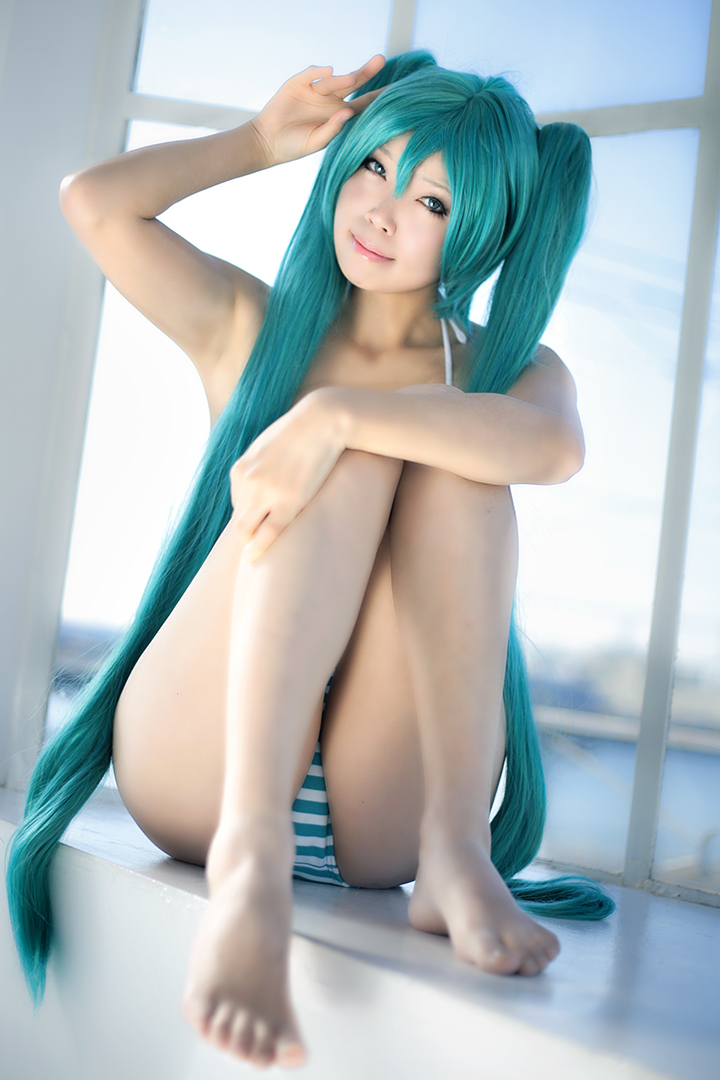 Hatsune Miku Trivia
Because she is the first VOCALOID many got to know and the first to draw a large amount of attention, there are a number of common misconceptions about her:
Miku is often mistaken as the very first VOCALOID produced by those new or unfamiliar with the software's history, or the first VOCALOID2 released
While she was the first VOCALOID2 to be released for the Japanese market, it was PowerFX's Sweet ANN who claimed the place as the first VOCALOID2, released 2 months prior to Miku
When Miku became more well-known in 2010, the media also followed this misconception. On more than one occasion Crypton Future Media have labelled her as the first, though this is likely an error as they usually introduce her as "the first of the character vocal series"
However, Miku was the first VOCALOID developed specifically for VOCALOID2 as Sweet ANN, codenamed "JODIE" was originally developed for the VOCALOID engine, not VOCALOID2
Featured music
In August 2010, over 22,000 original songs had been written for Hatsune Miku. Later reports confirmed that she had 100,000 songs in 2011 to her name. Crypton's website promotes Miku's popularity having her voice used in over 100,000 unique songs.
Pharrell Williams made a remix of Livetune's song "Last Night, Goodnight" featuring Hatsune Miku. On October 8, 2014, Miku made her American network television debut as she performed "Sharing the World" on the Late Show with David Letterman on CBS. Hatsune Miku is featured in "B Who I Want 2 B" produced by Sophie from Namie Amuro's album Genic. The 2016 Hatsune Miku Expo tour featured American electronic band Anamanaguchi as an opening act; to commemorate the tour, the band recorded a single track titled "Miku", which they performed live on the tour with Miku as an encore song. Big Boi (of Outkast) sampled Aura Qualic's song "DATA 2.0", featuring Hatsune Miku for his 2017 single "Kill Jill", also appearing in the song's music video.
In January 2020, Hatsune Miku was announced as a performer at Coachella 2020 in Indio, California.
Hatsune Miku Cosplay Tutorial
NEXT
Did you like the ecchi Hatsune Miku cosplay collection? Are there any other cosplayers that we should feature? Let me know on twitter @Cospixy or message me on instagram @Cospixy or better yet, just drop a comment below!