Asuka just got a whole lot sexier in this lewd Asuka Slingkini Cosplay by Mikomin featuring the popular anime character in real life.
RELATED
Mikomin, also known as Evie Lee is a popular gaming and anime topless cosplayer that has seduced the views of cosplay fans. She started cosplaying in 2013 where at first, she was very nervous about cosplaying as she is a shy girl who feels comfiest at home gaming and watching anime. Somehow she plucked up enough courage to go to a convention all dressed up and she was completely hooked from there and hasn't stopped!
Over time, she has realised how much she loves to cosplay cute and sexy characters, a passion she wants to share with all her fans! She absolutely loves creating and sharing her content with people from all around the world. This has lead her to using Patreon as she'd love to put more of my content out there, as well as having a wonderful support network to help inspire her!
Complete Lewd Asuka Slingkini Cosplay Set By Mikomin
Cospixy is for the supporters who wish to see exclusive and fan-service based content that Mikomin releases on her paid services like Patreon and Onlyfans.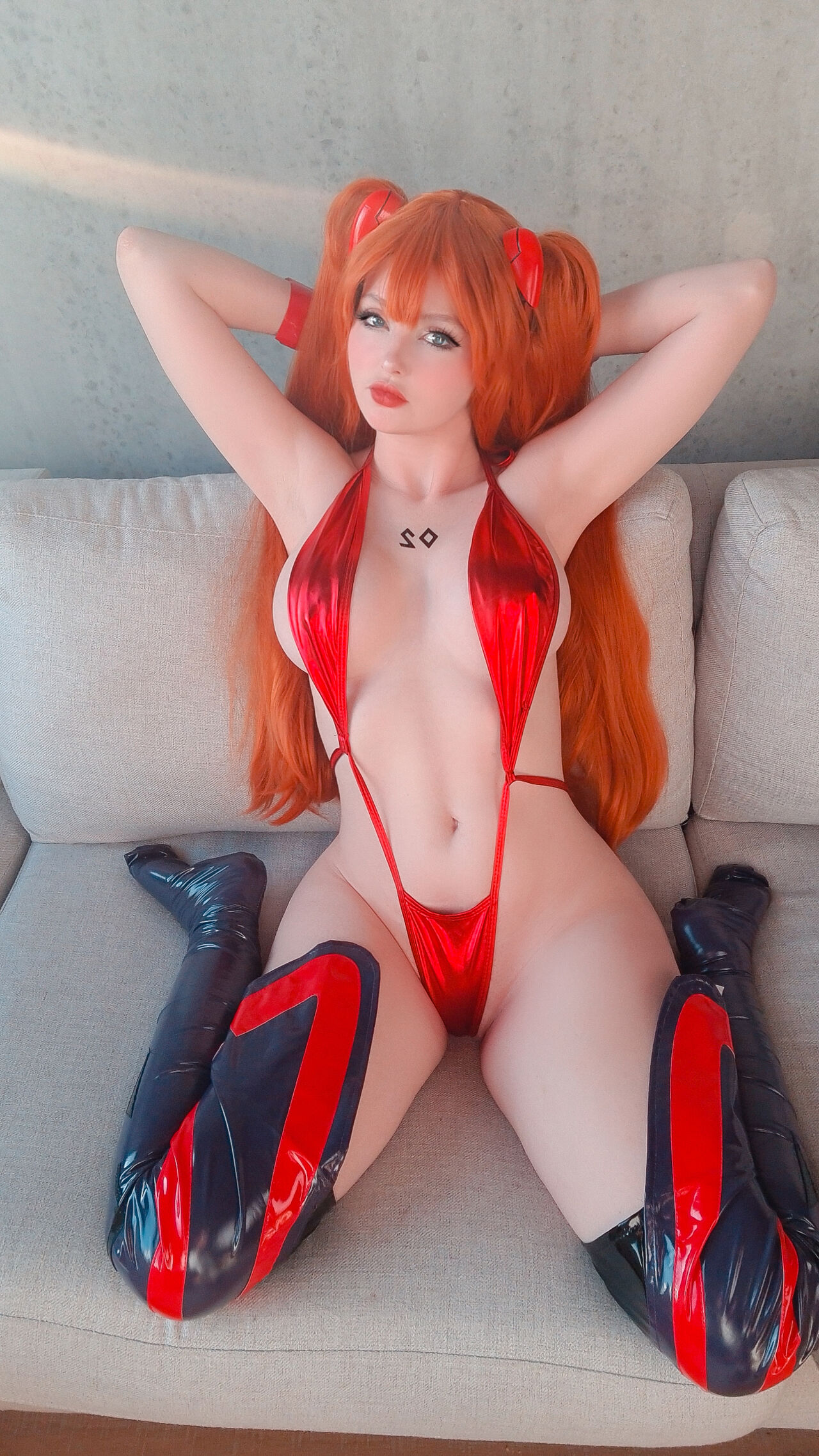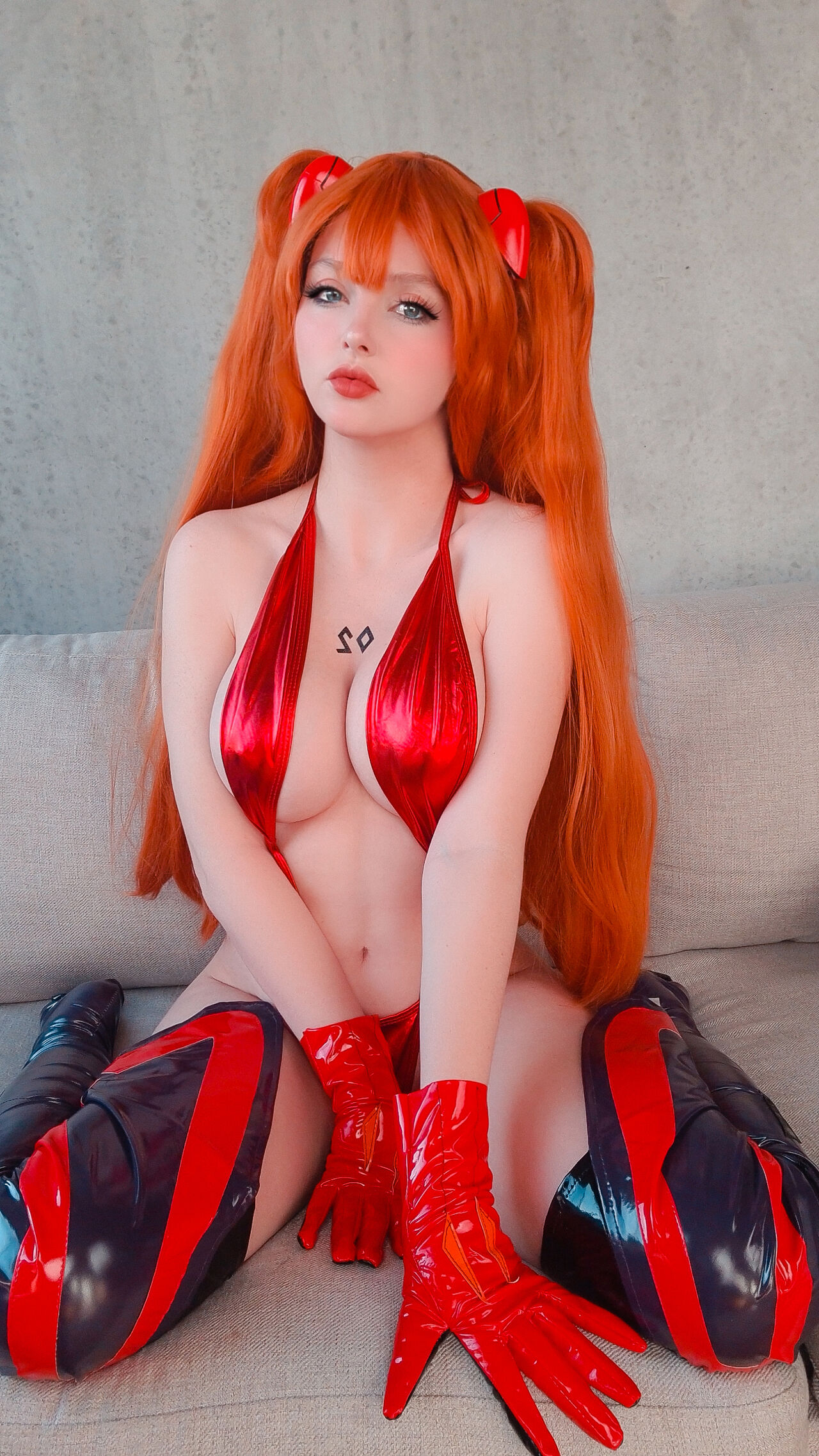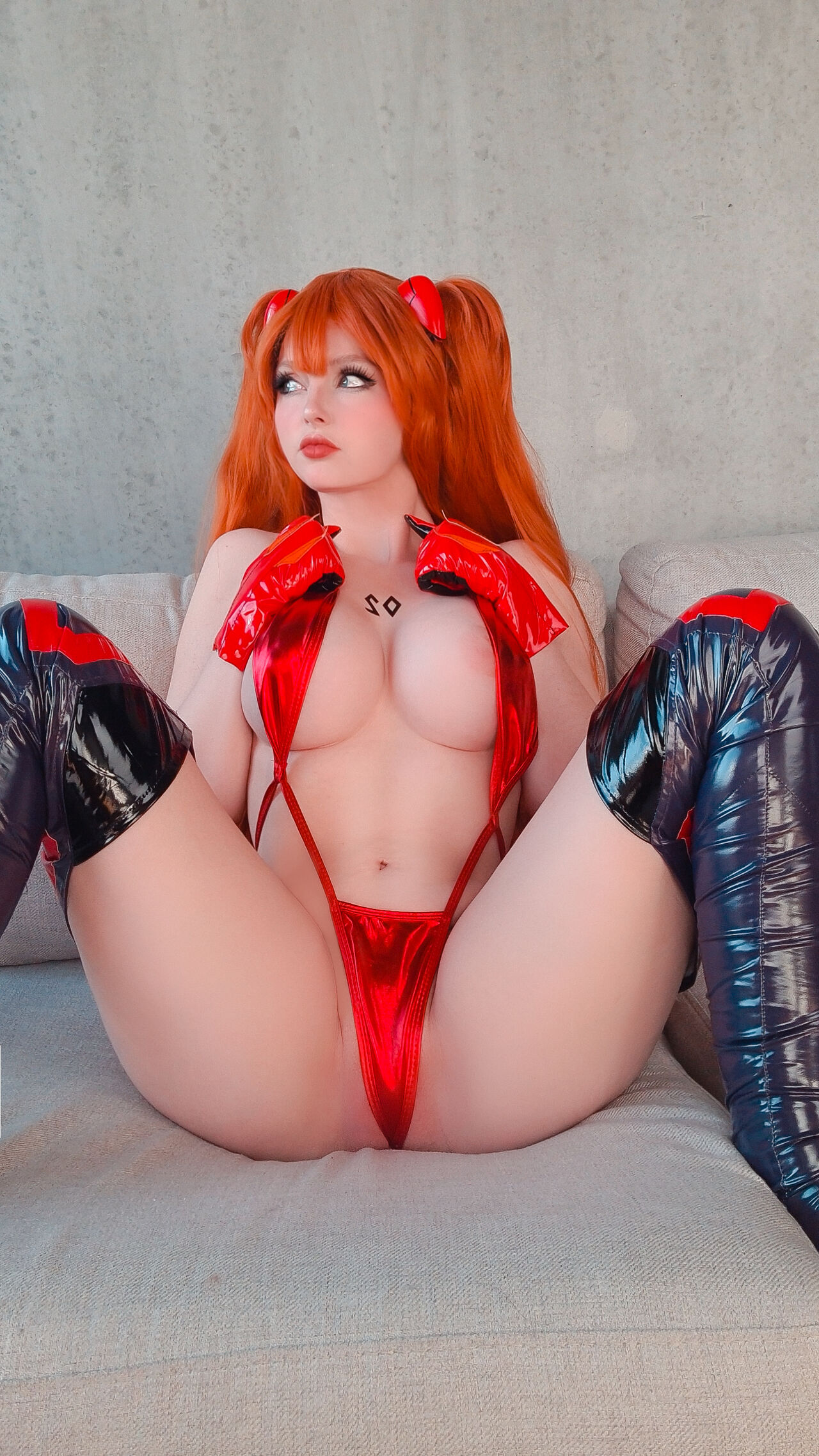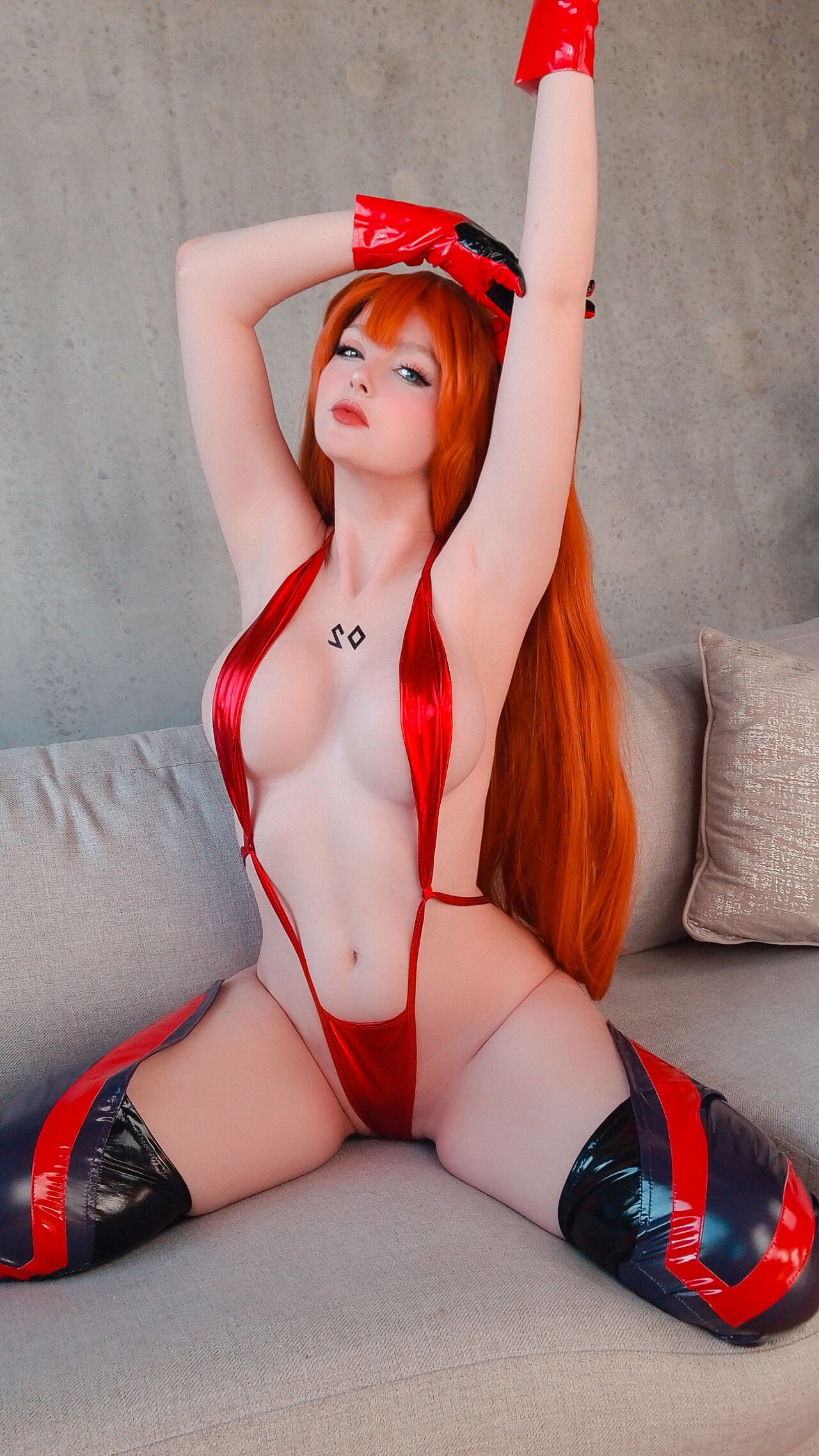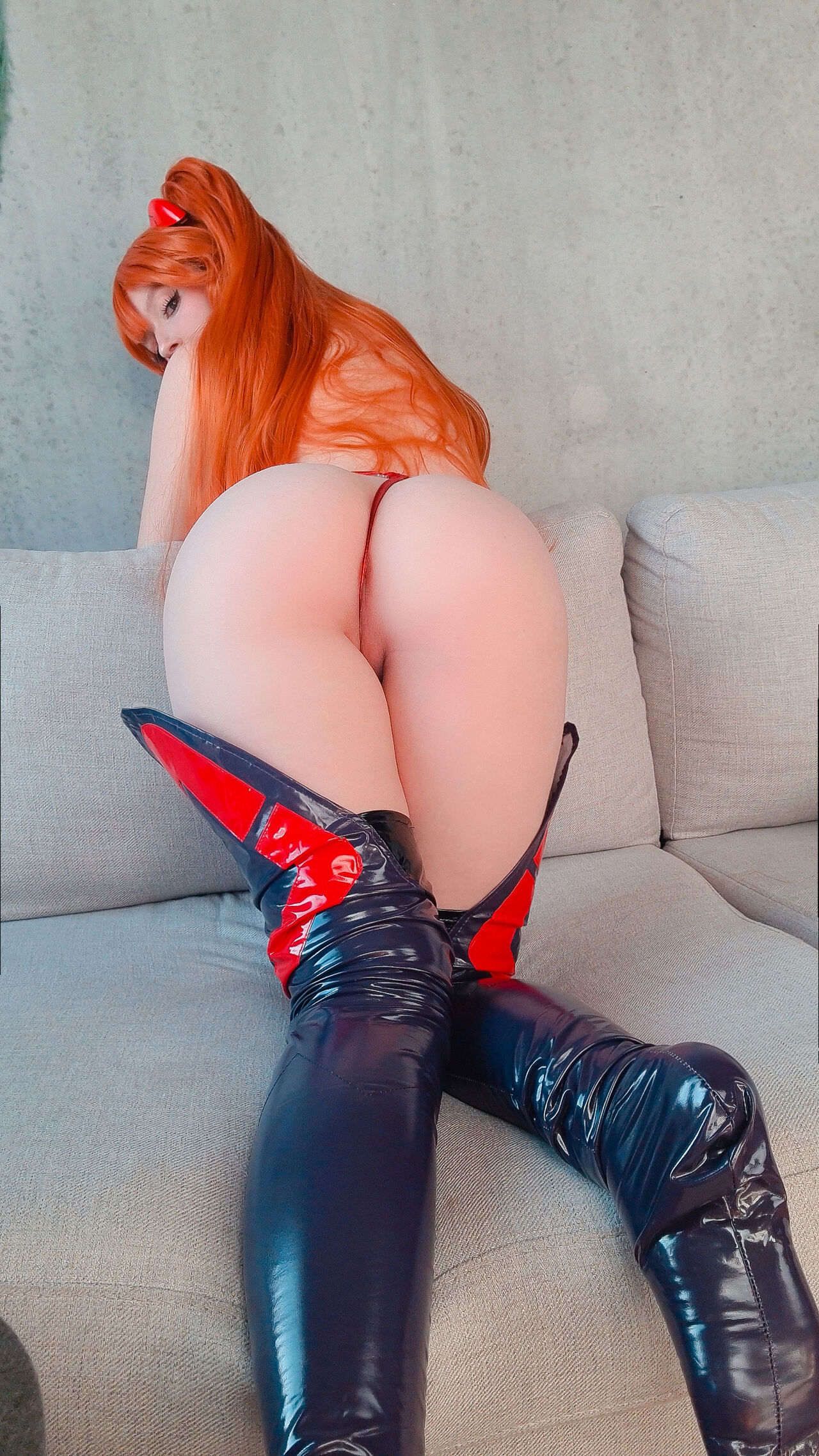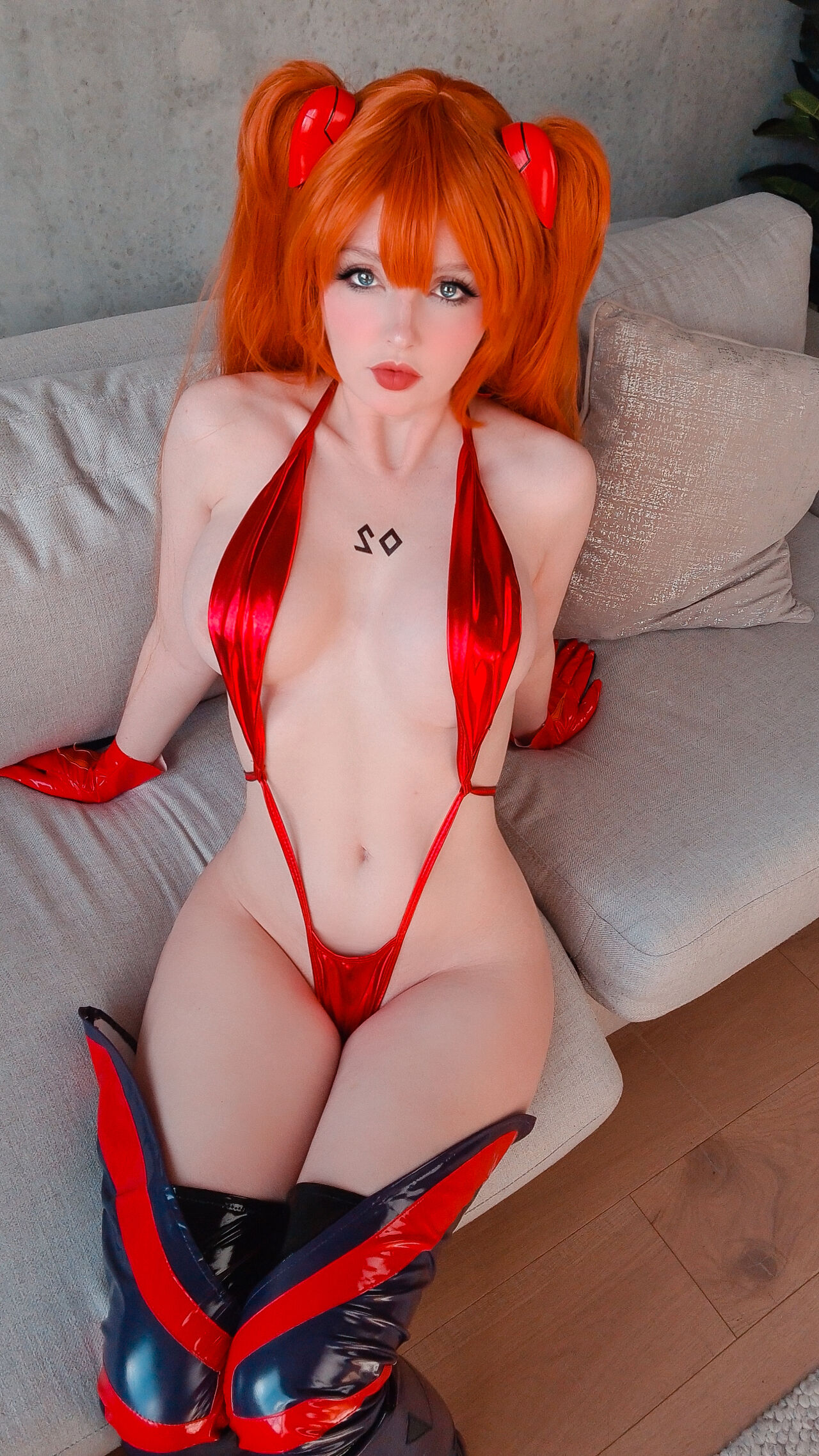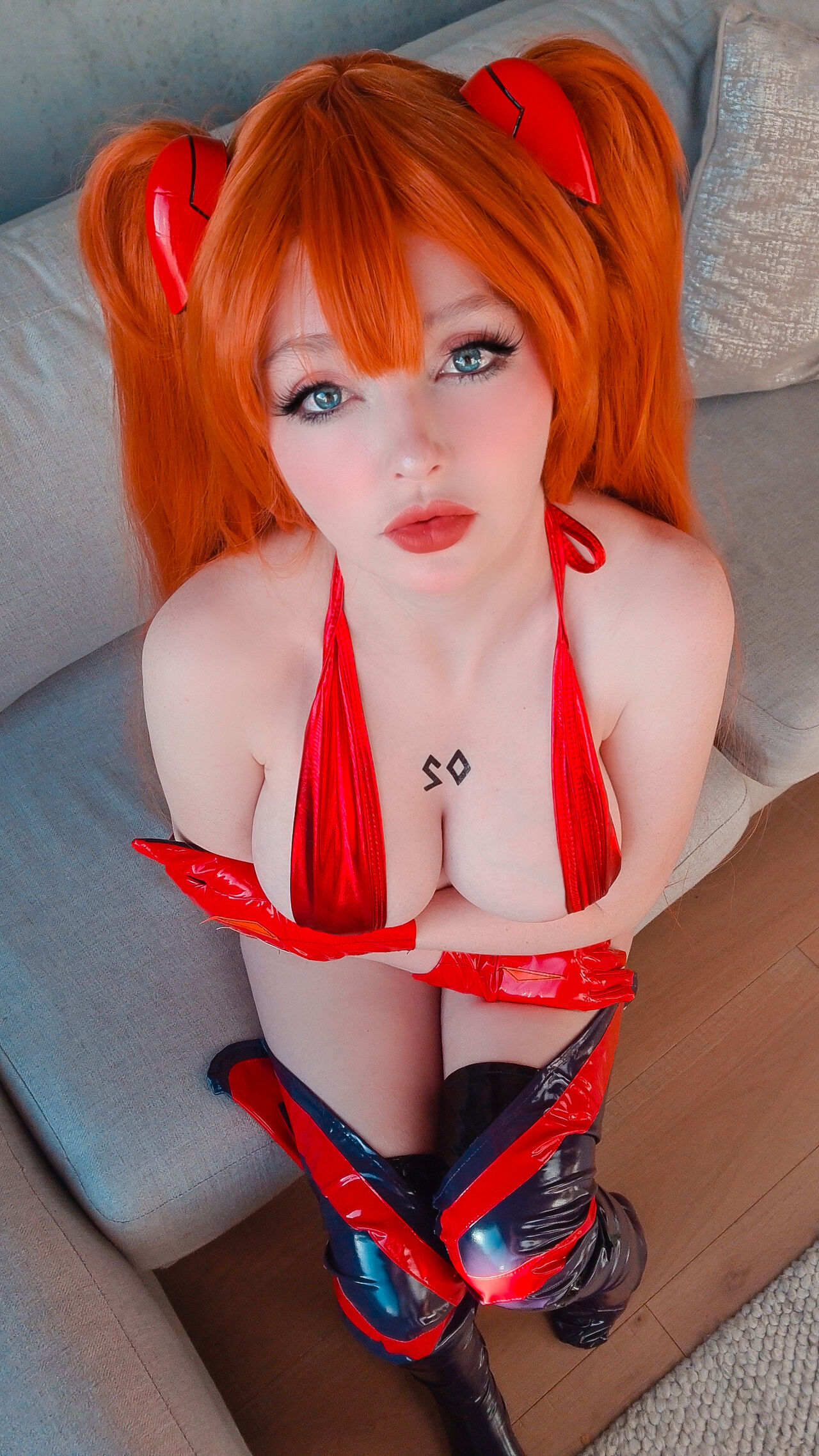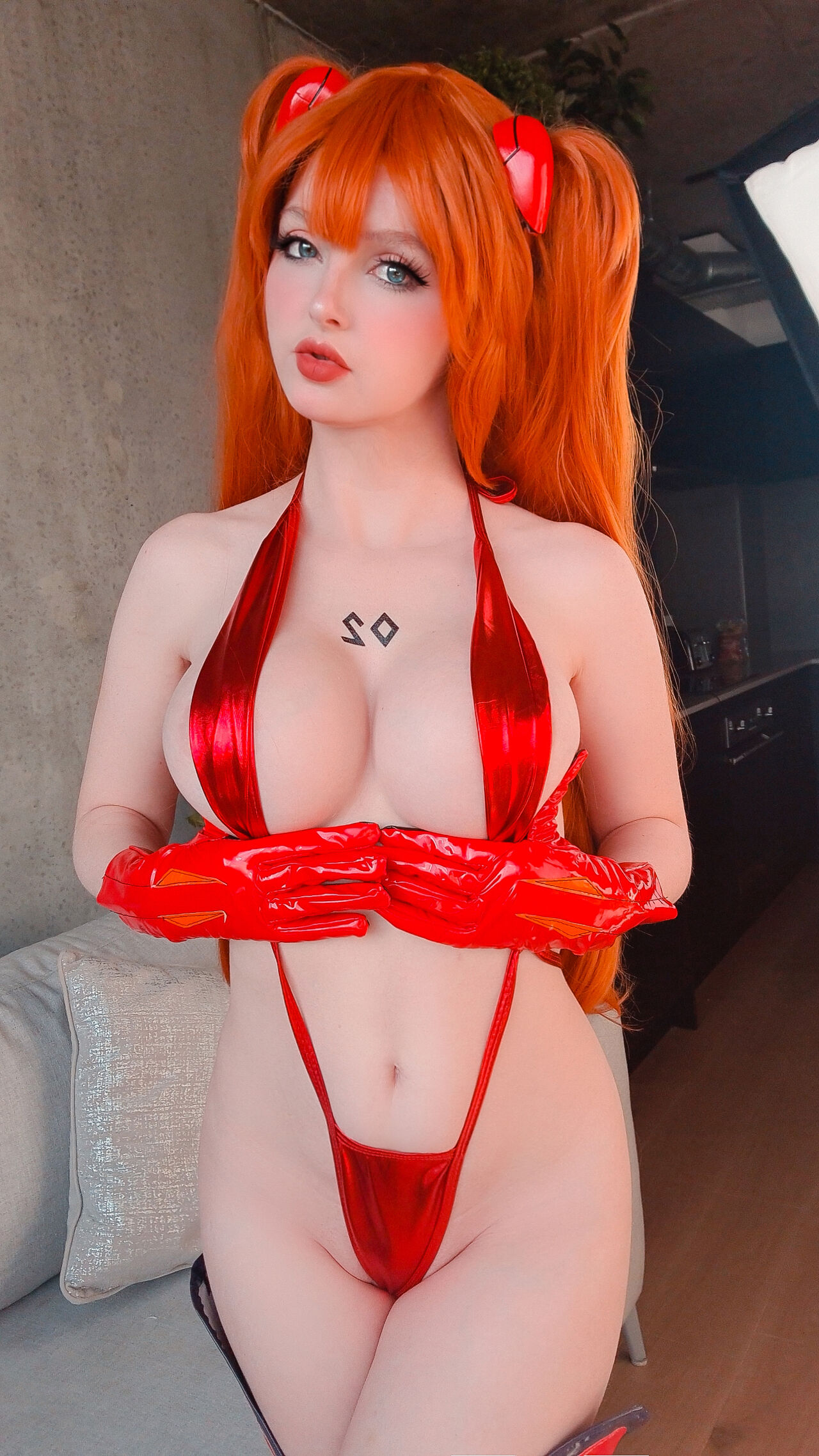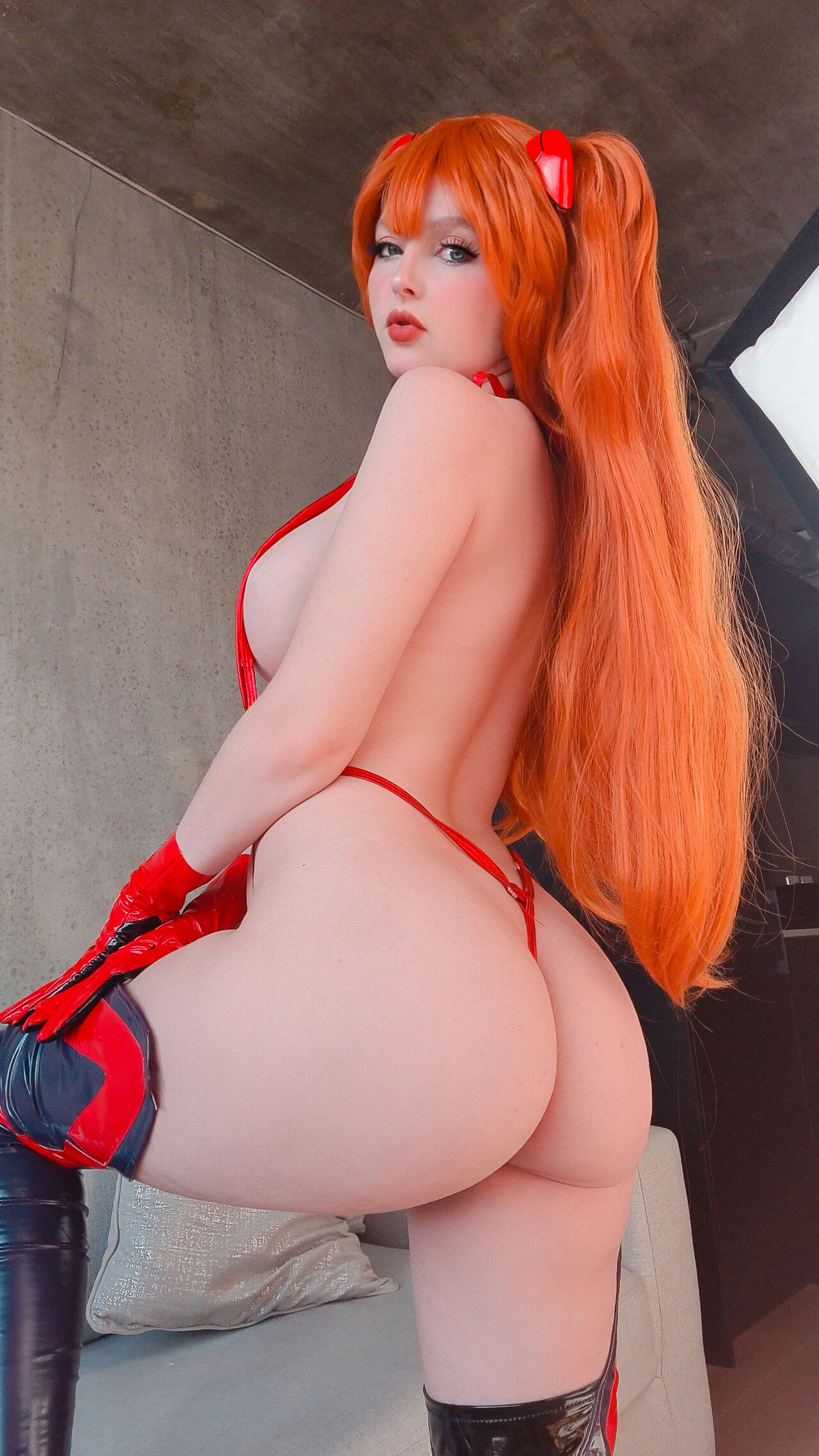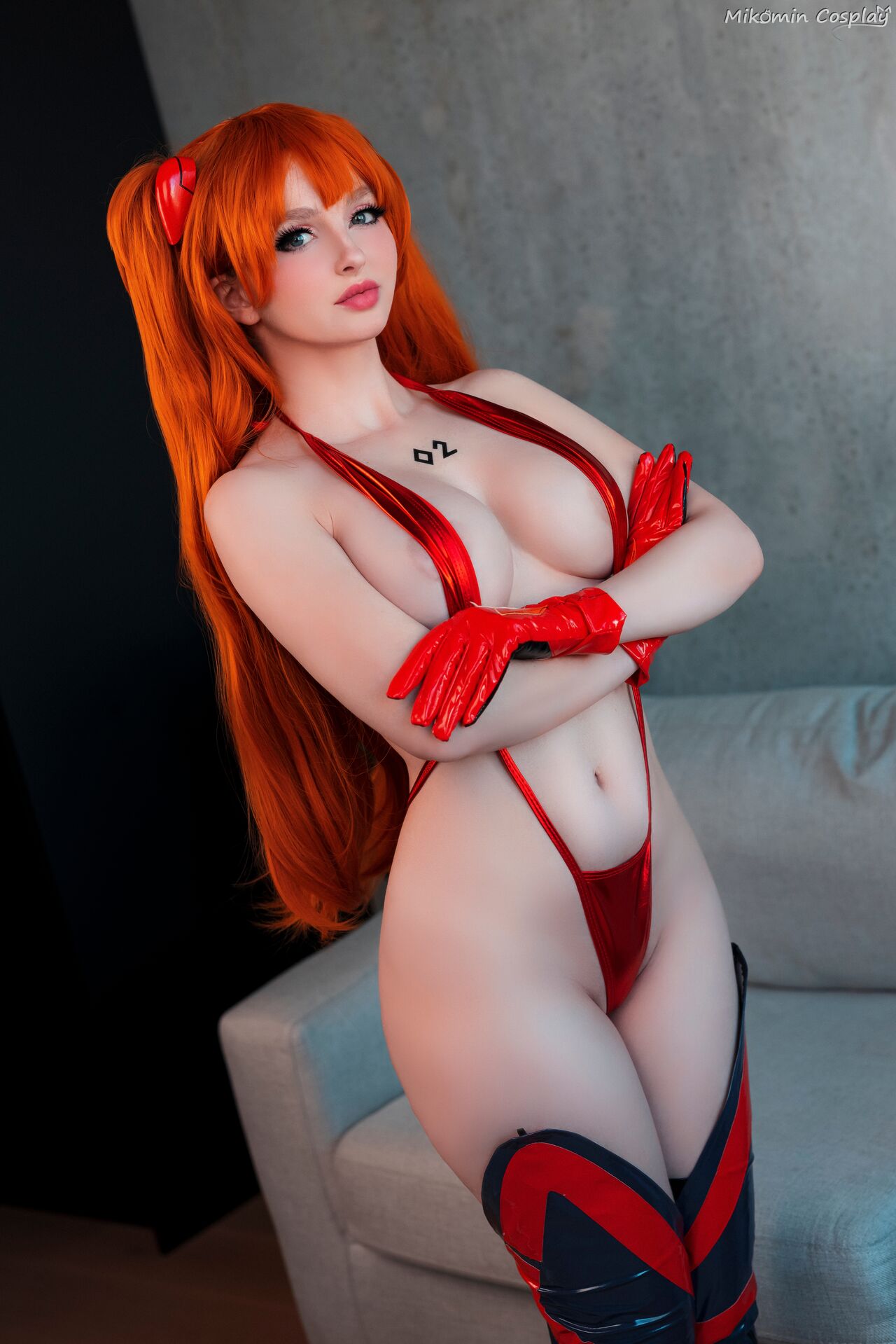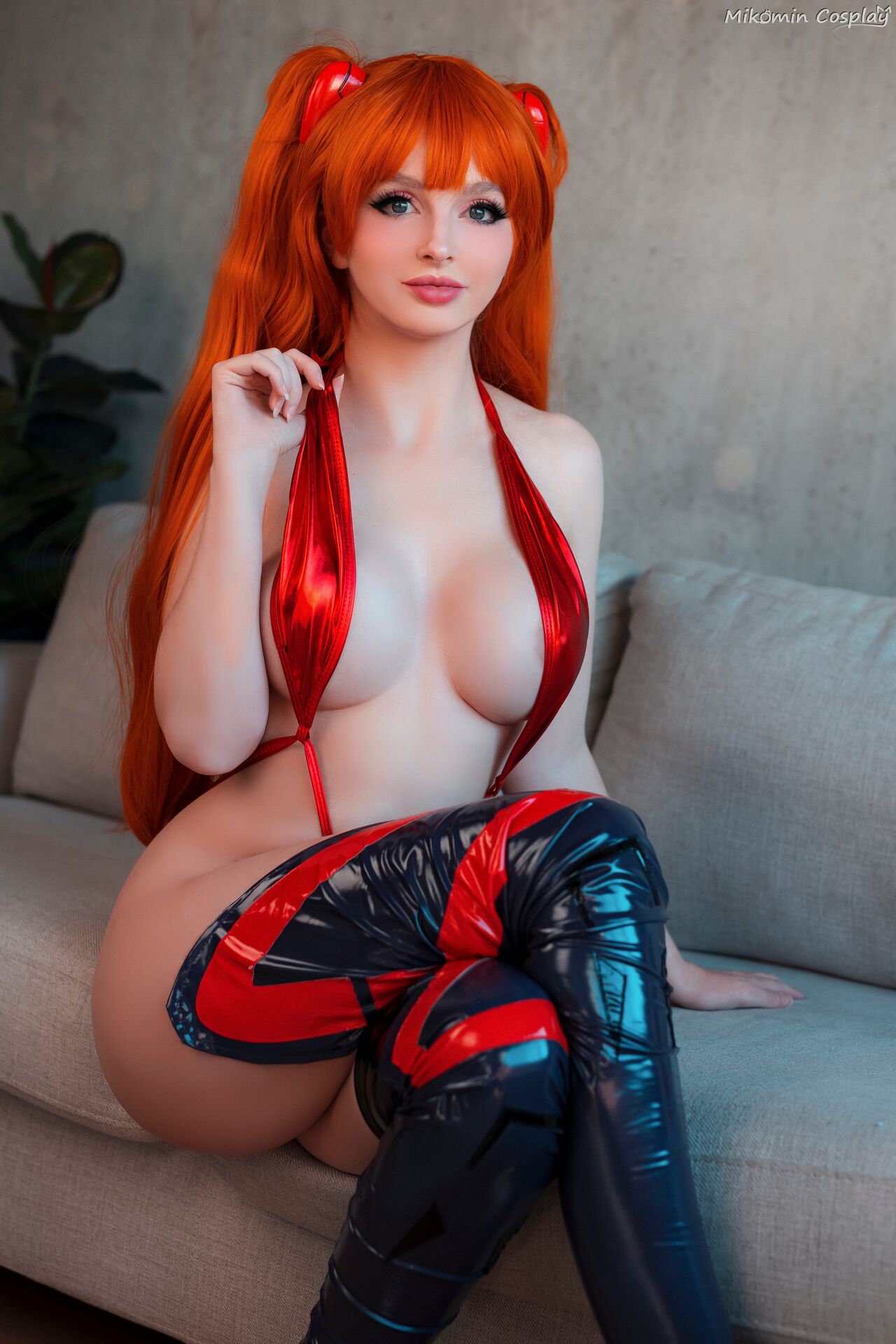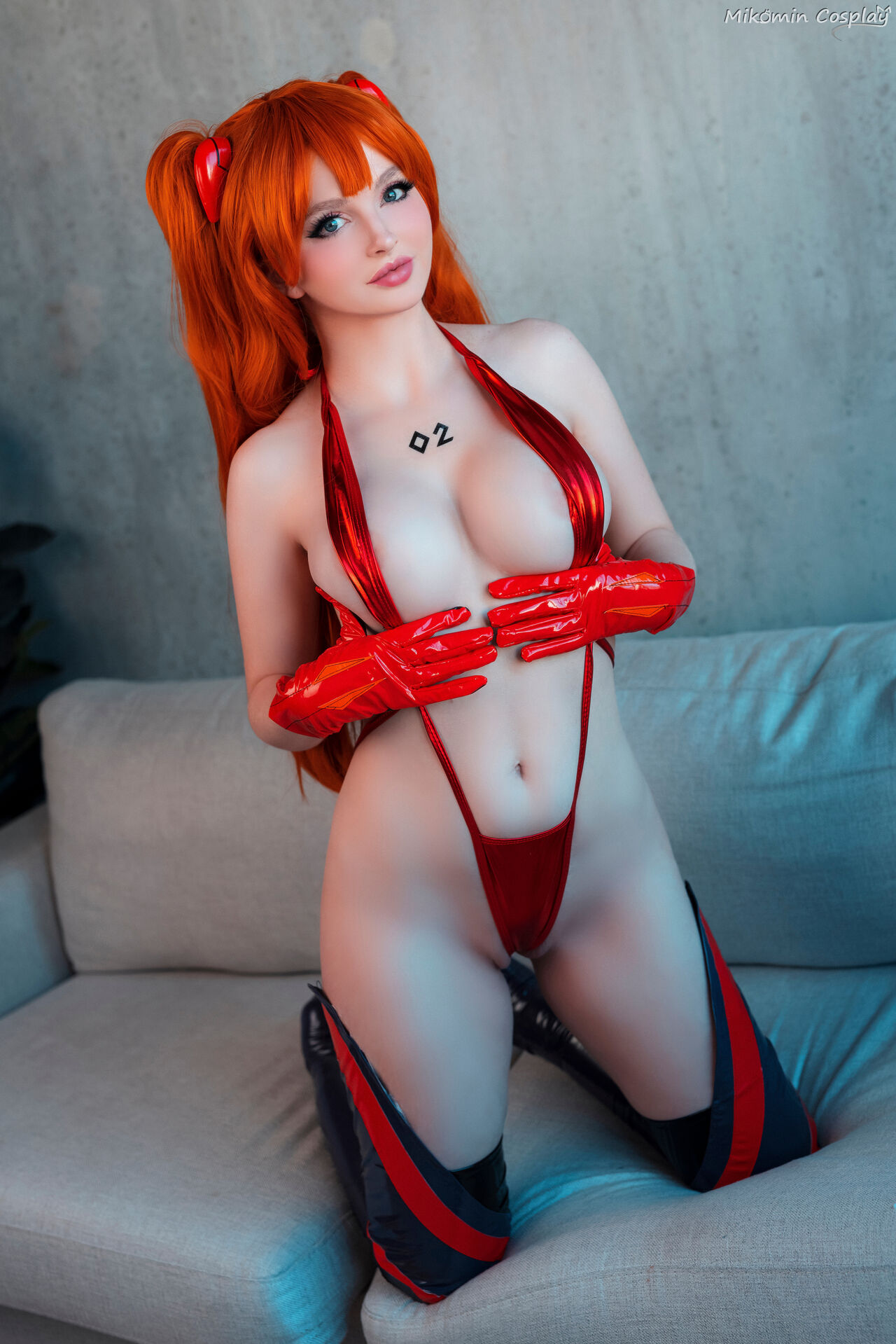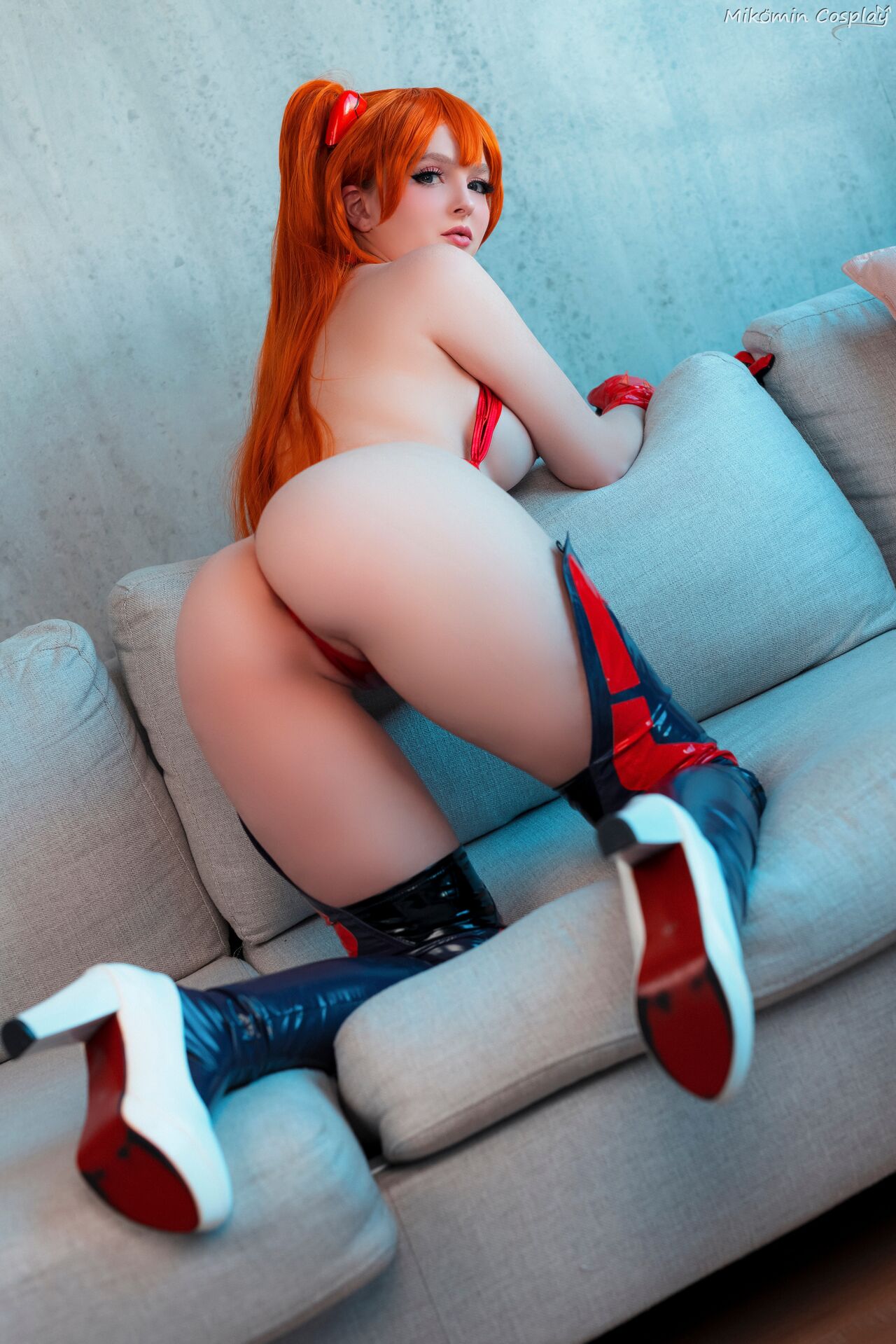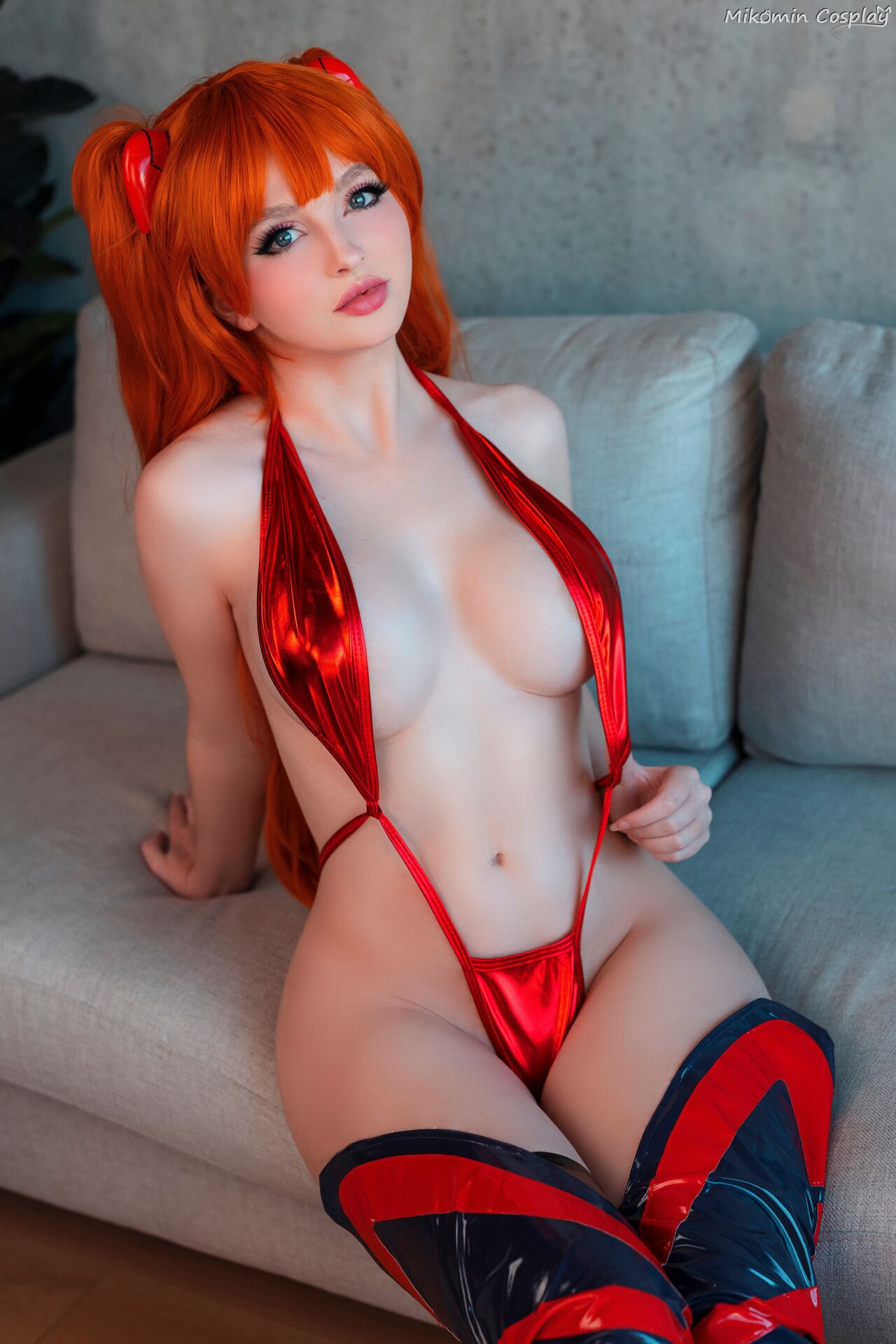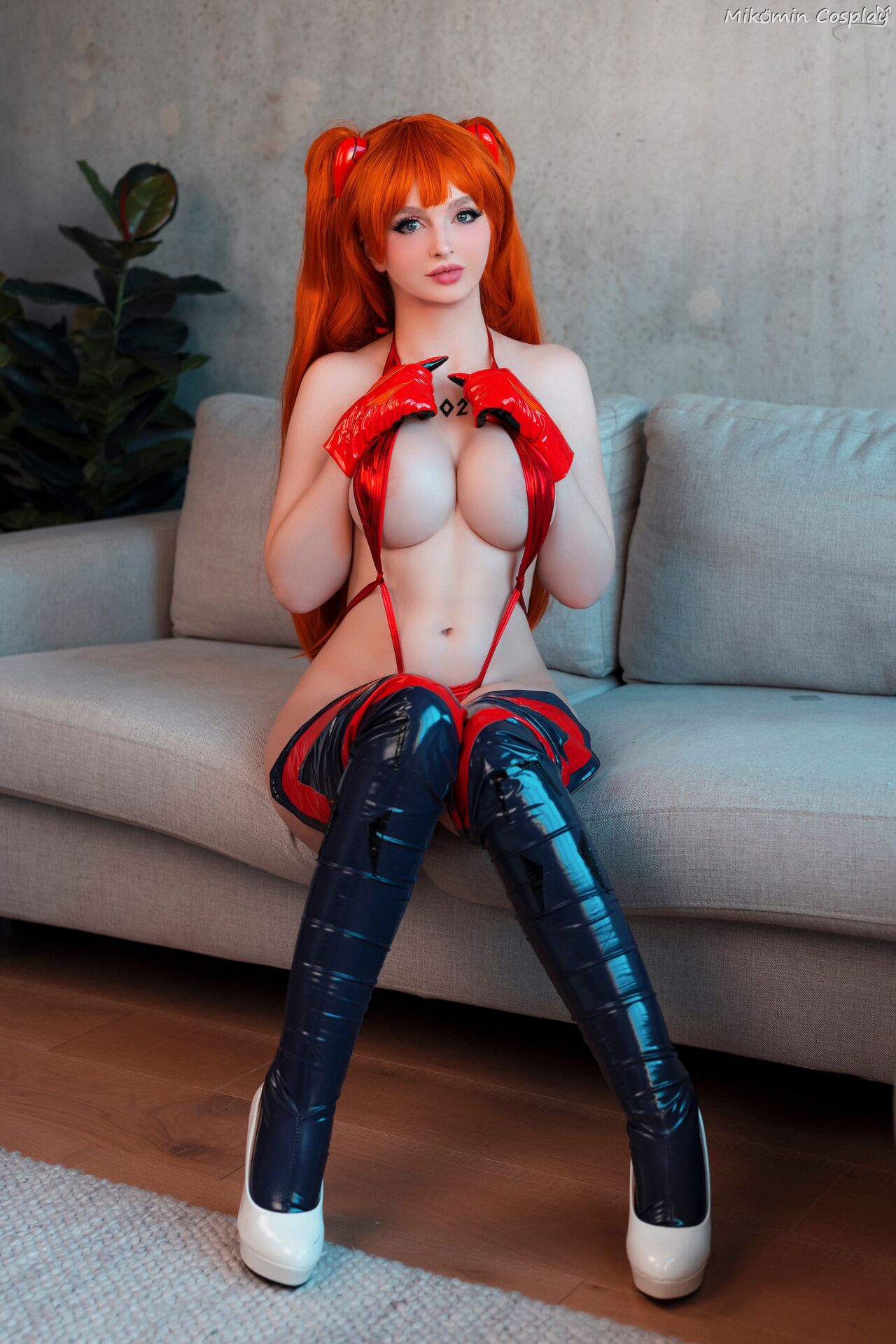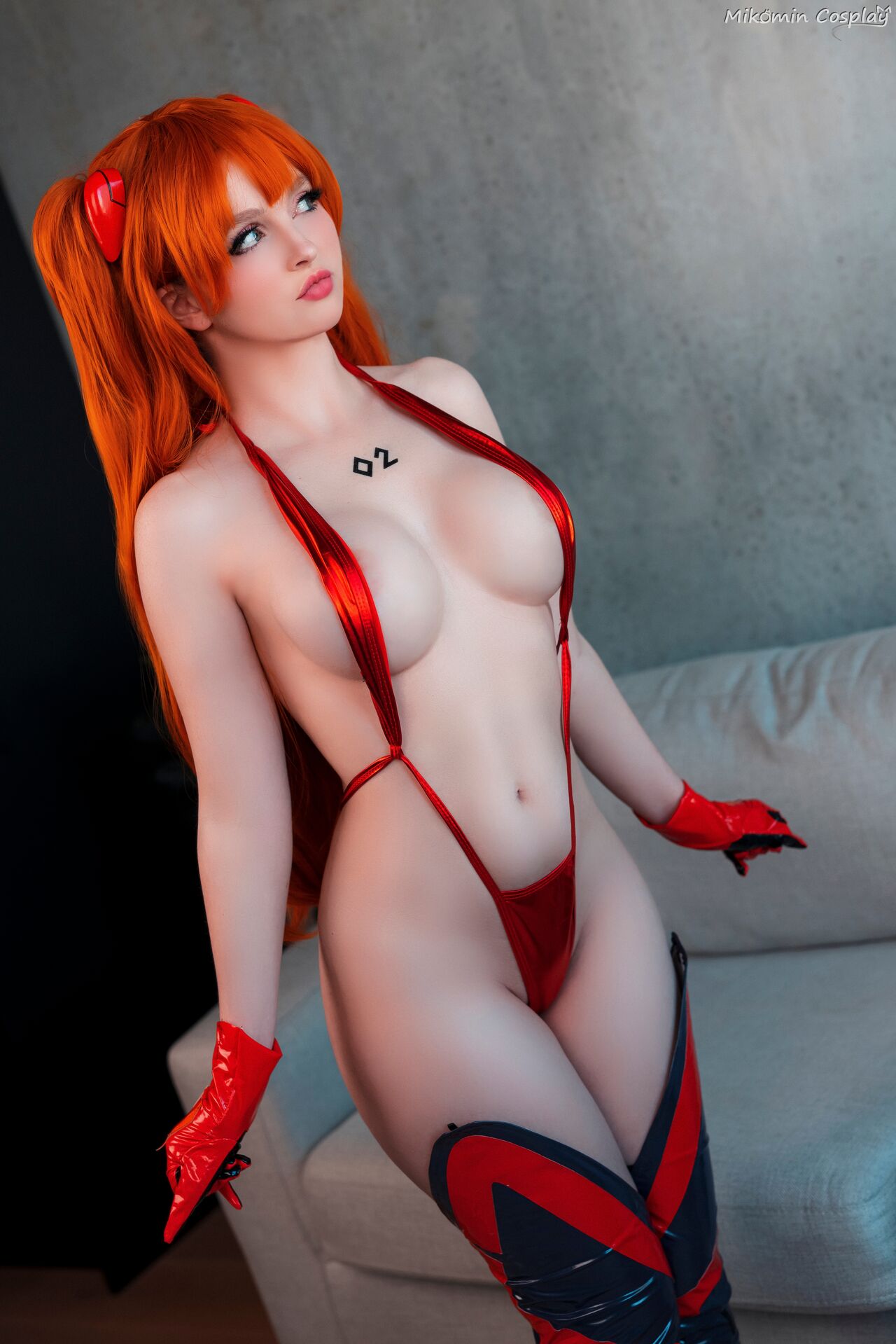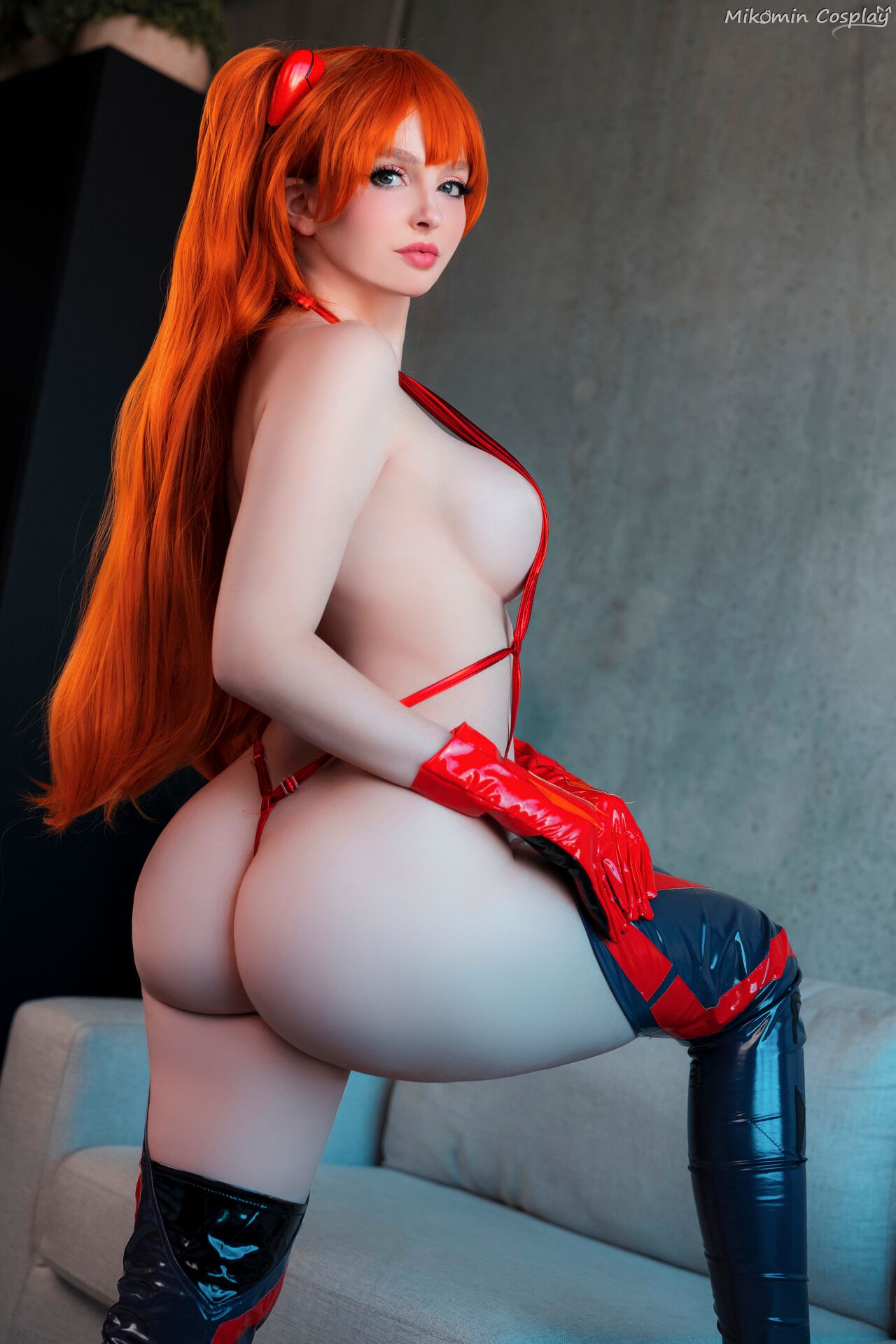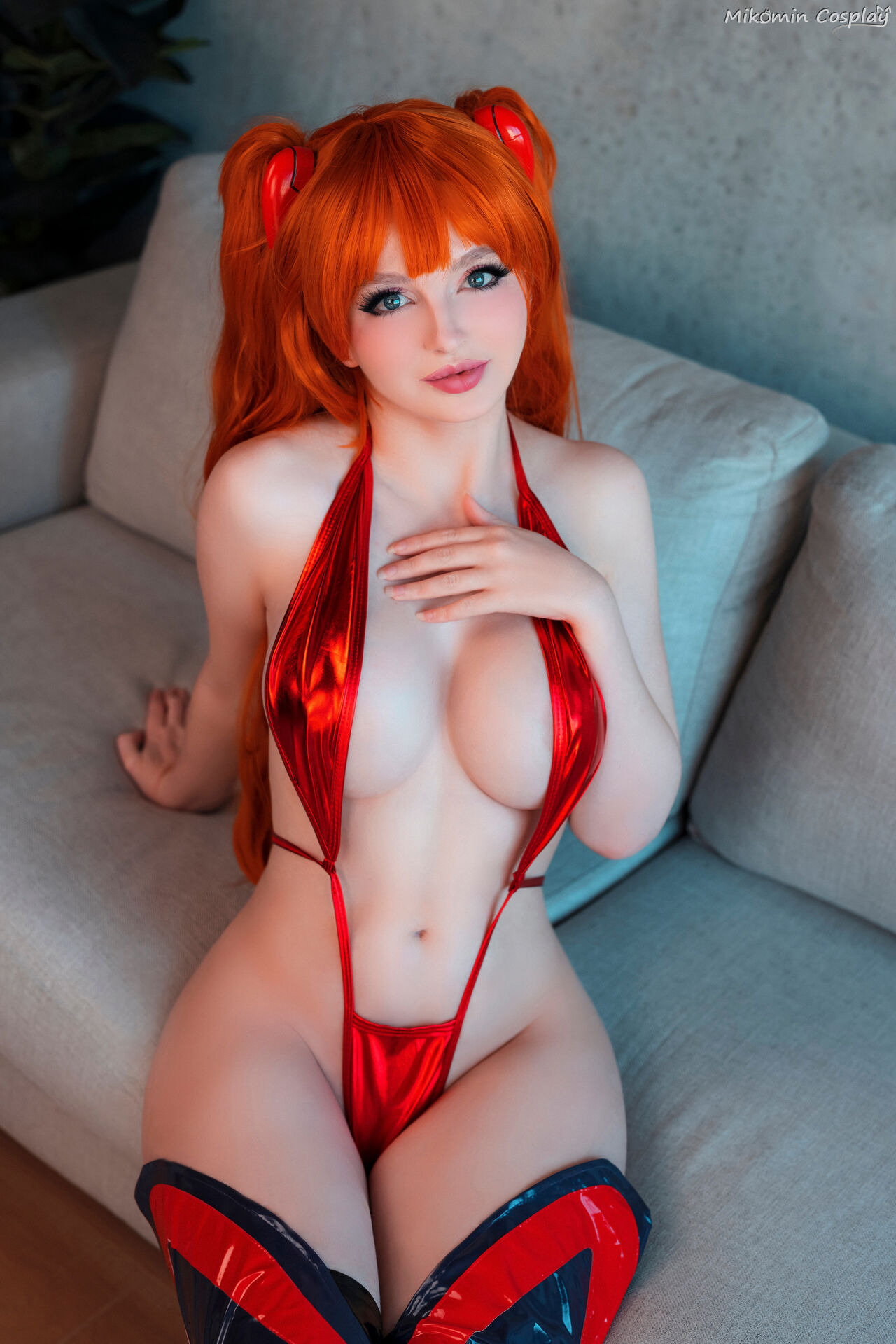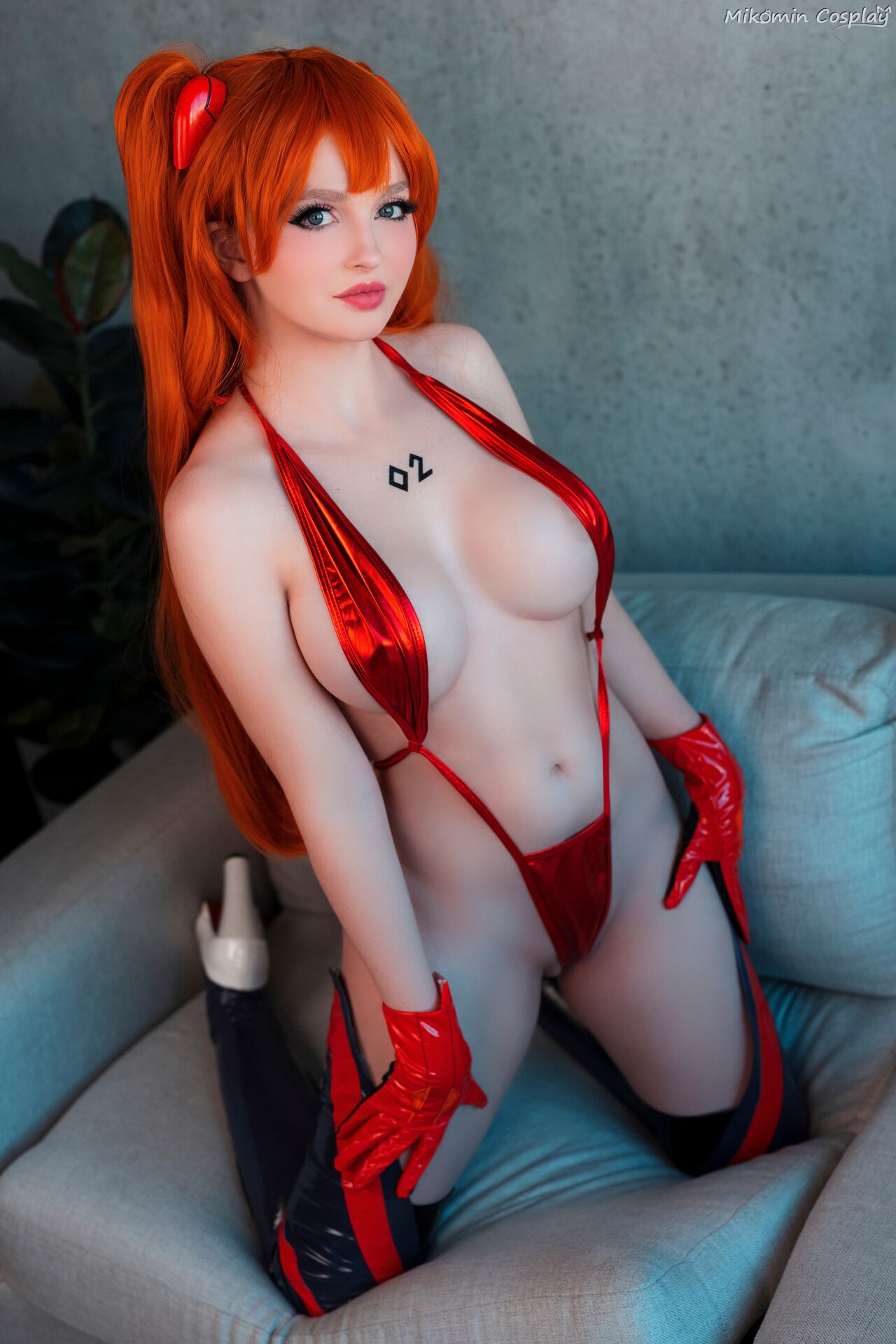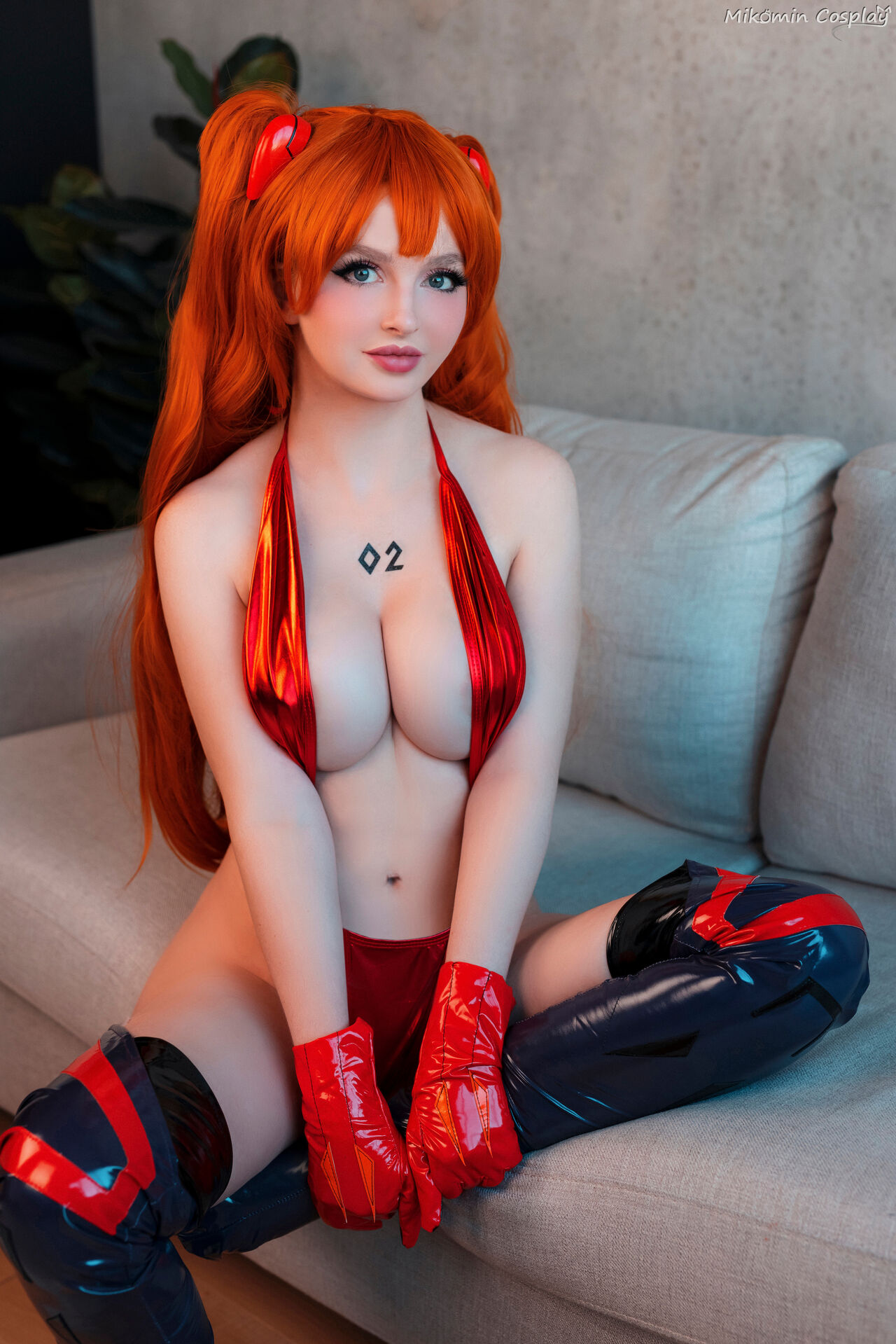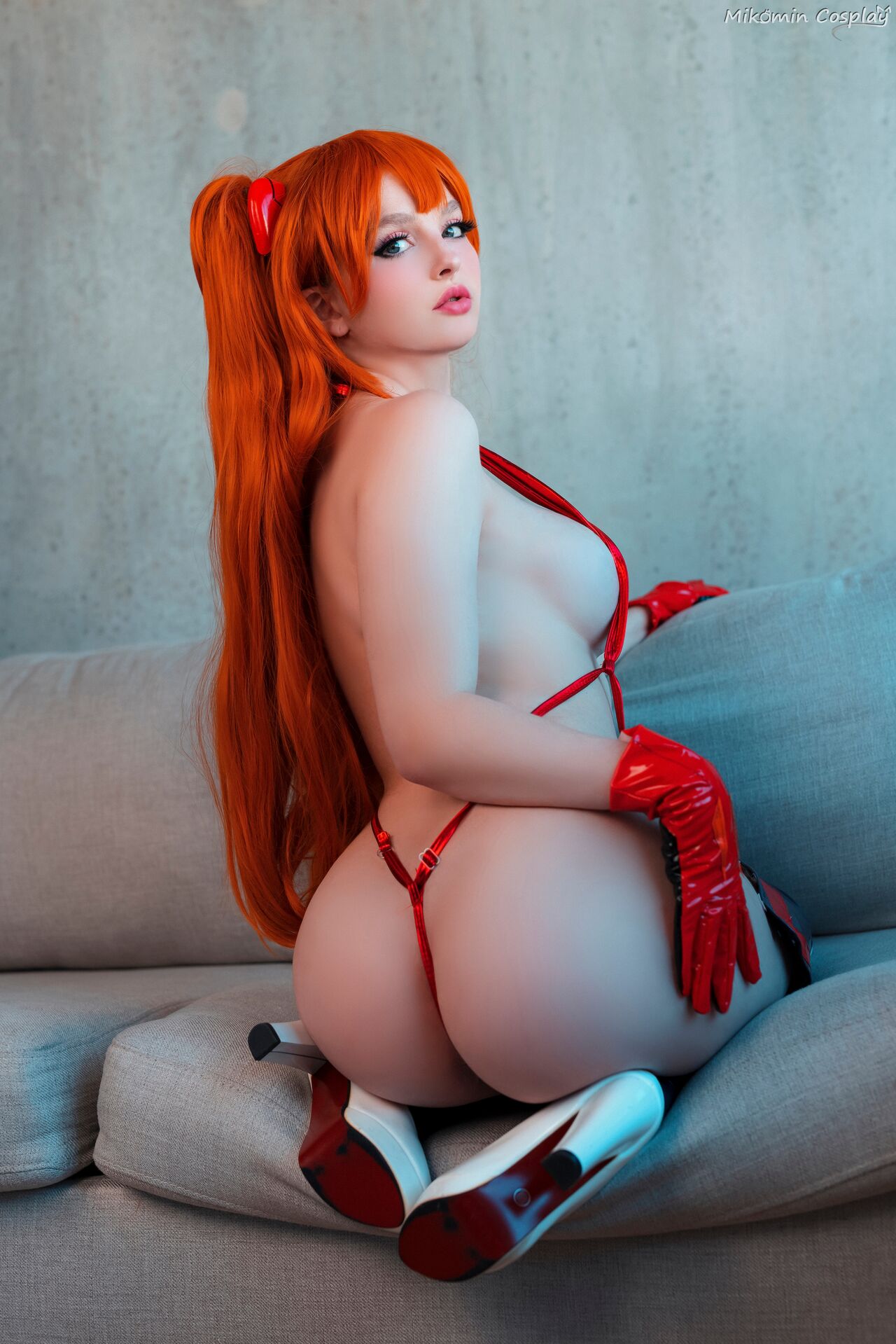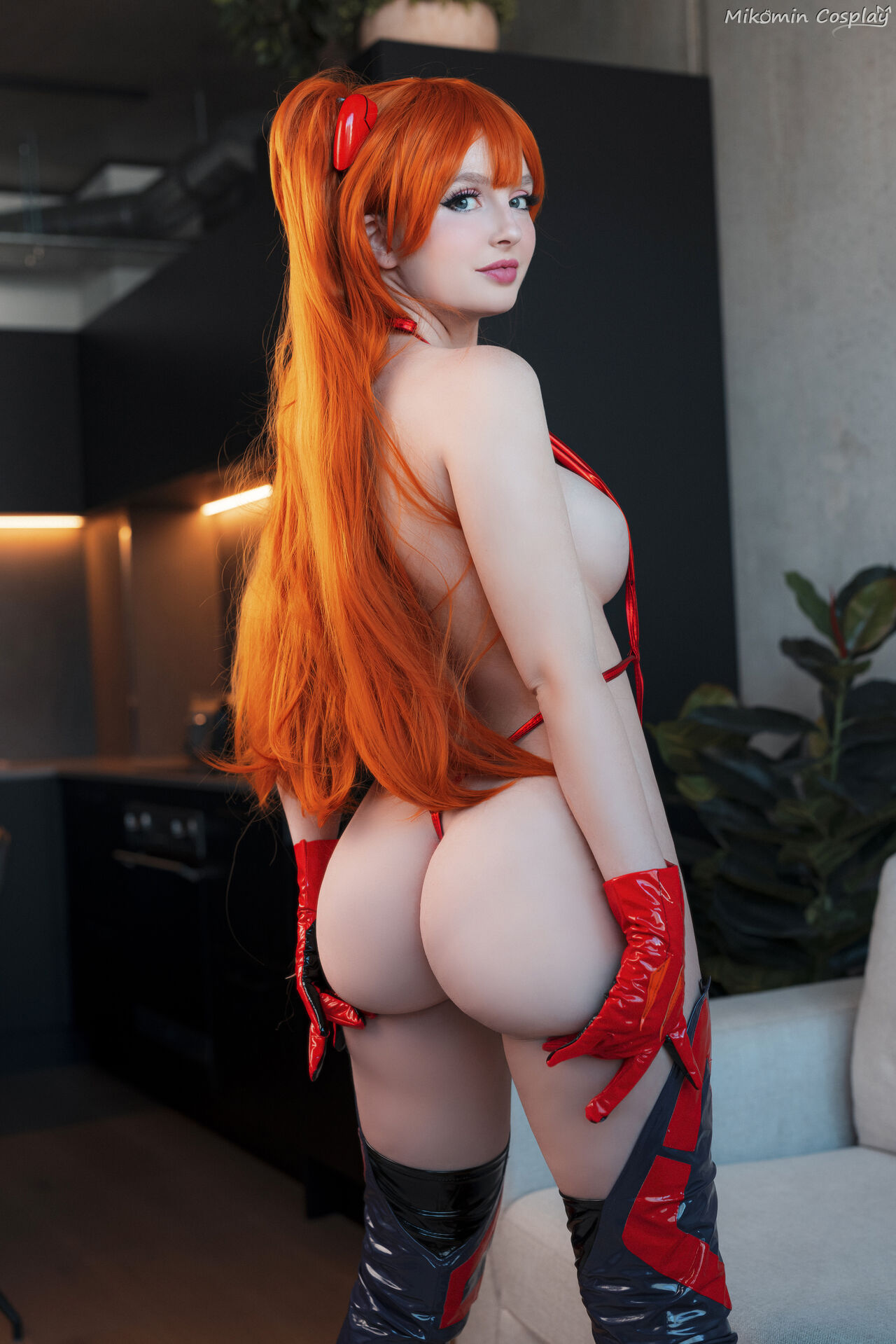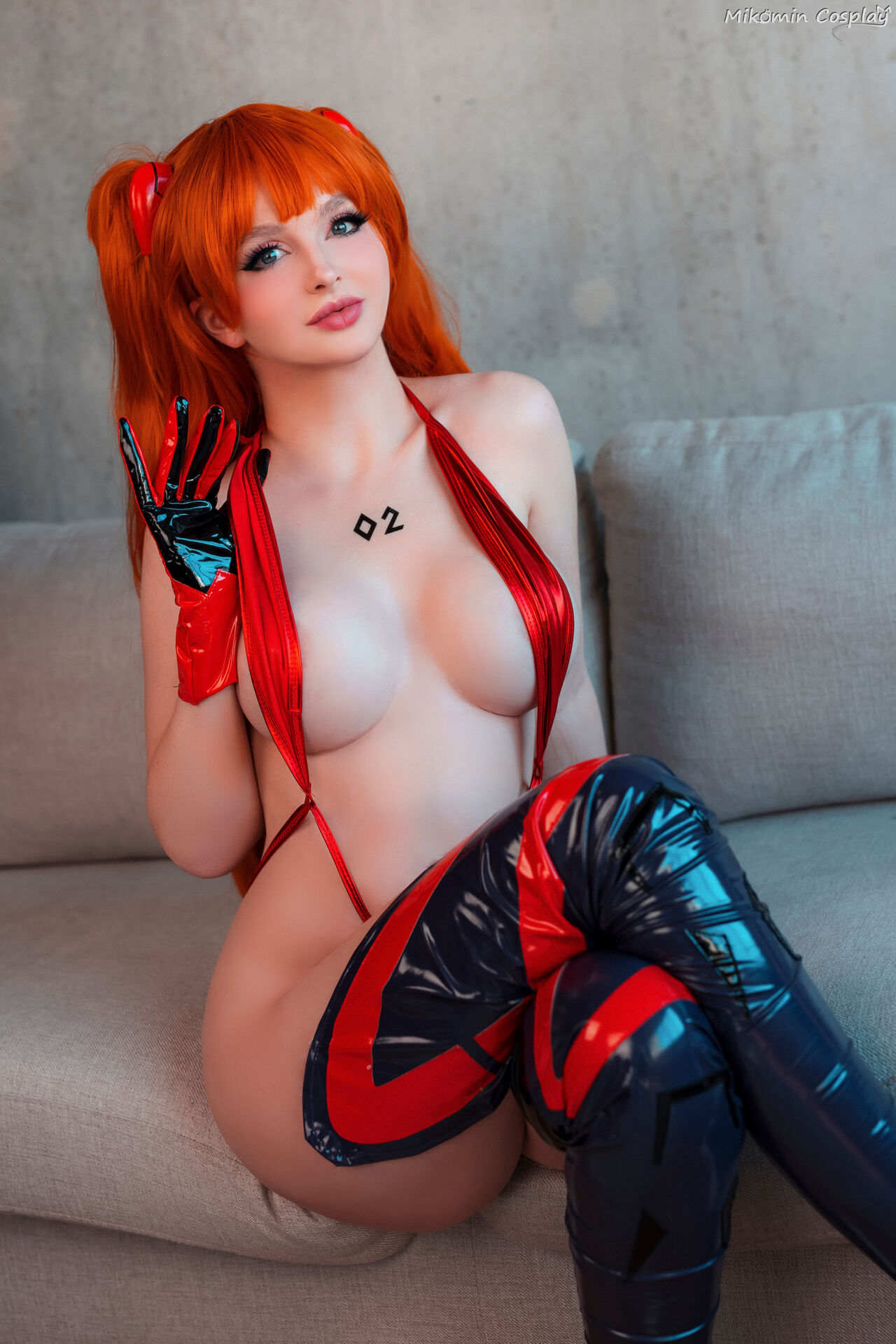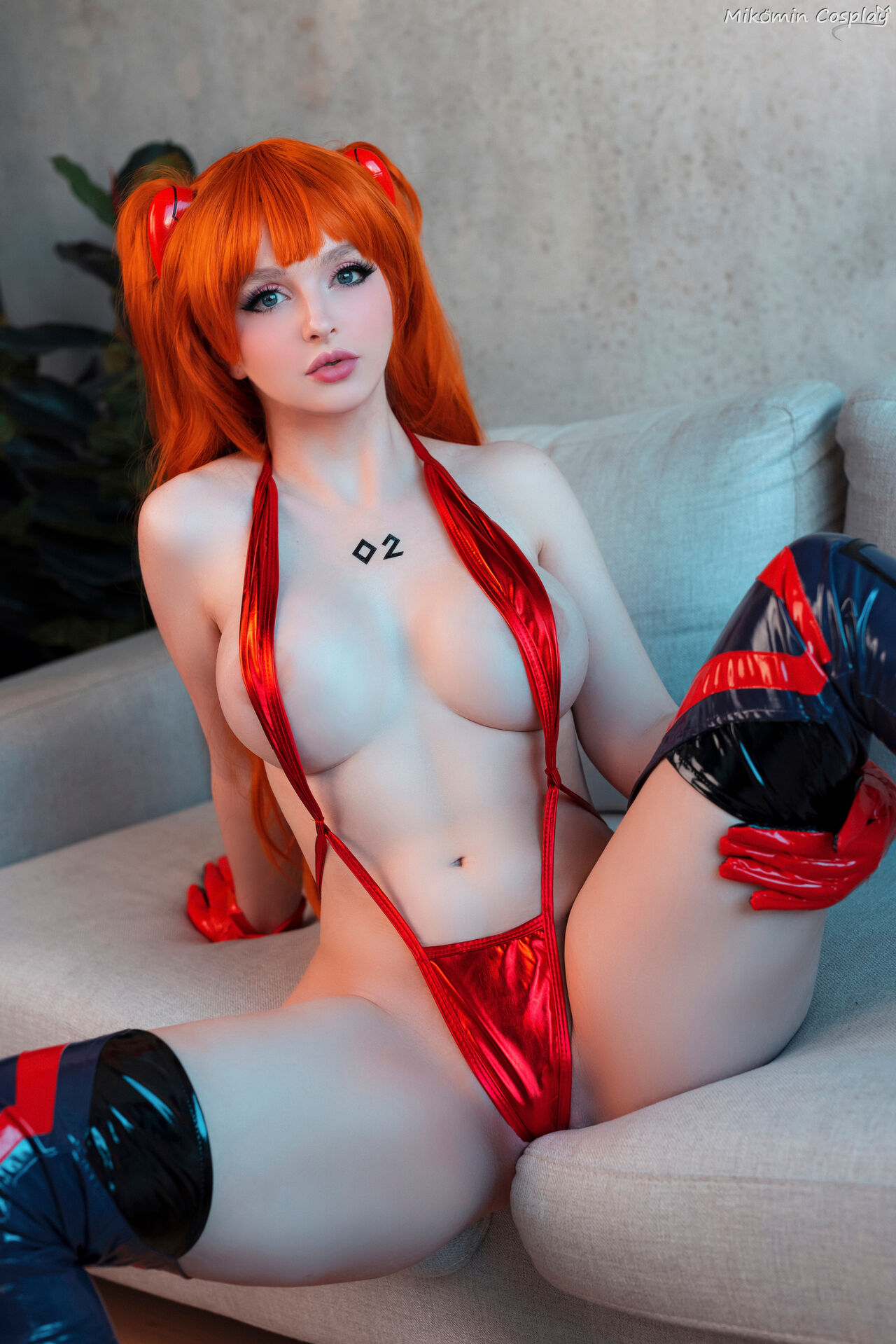 Who Is Asuka
Asuka, the Second Child, is an obnoxious, conceited, abrasive German-Japanese girl with a short temper, who alternates between flirting with Shinji and brutalizing him both emotionally and physically. She is a Teen Genius who has a college degree at the age of thirteen, speaks at least three languages (German, Japanese, and since she holds American citizenship, English) fluently, and is very determined and athletic.
She is obsessed with exuding a personal image of beauty, intelligence, and perfection, and doesn't suffer fools gladly (which in her view is — with a noted few exceptions — pretty much everyone around her). She pilots gleefully because she wants to become famous the world over for her intrepid exploits, and she revels in combat and lives for the praise it brings her.
Asuka is somewhat of a child prodigy, having earned a university degree as a teenager, as well as being able to speak fluent Japanese, although she gets bad grades because she has difficulty reading and writing in Japanese (Kanji).
She is voiced by Yuko Miyamura in the Japanese version of the anime, and by Tiffany Grant and Stephanie McKeon in the English version of the anime.
NEXT
Hottest Lewd And Nude Asuka Cosplay By Neyrodesu
Did you like the lewd Asuka Cosplay Set by Mikomin? Are there any other cosplayers as good as her? Let me know on Instagram @cospixy or better yet, just drop a comment below!