Harry Potter fans will love this complete lewd Slytherin student cosplay set by Helly Valentine showcasing the school uniform in sexy cosplay.
RELATED
Helly Valentine is a Russian cosplayer, Instagram star, and model who rose to fame and came into the limelight for her cosplay character designs often based around video games such as BioShock and Death Stranding. Besides this, she is known for being active on the Etsy page in which she shares her exclusive prints and modeling photos as well as earns a good amount of money.
She has accumulated thousands of followers on her 'disharmonica' Instagram account by sharing her cosplay creations and other content. Her gorgeous look, attractive figure, unique skill, and charming personality also helped her to gather a huge fan base in a short span of time. Helly was born on May 25, 1994, in St. Petersburg, Russia. She was raised in St. Petersburg, Russia, and completed her education in St. Petersburg, Russia.
Complete Lewd Slytherin Cosplay By Helly Valentine
Cospixy will be featuring all the latest lewd and nude Helly Valentine cosplay sets as they are released.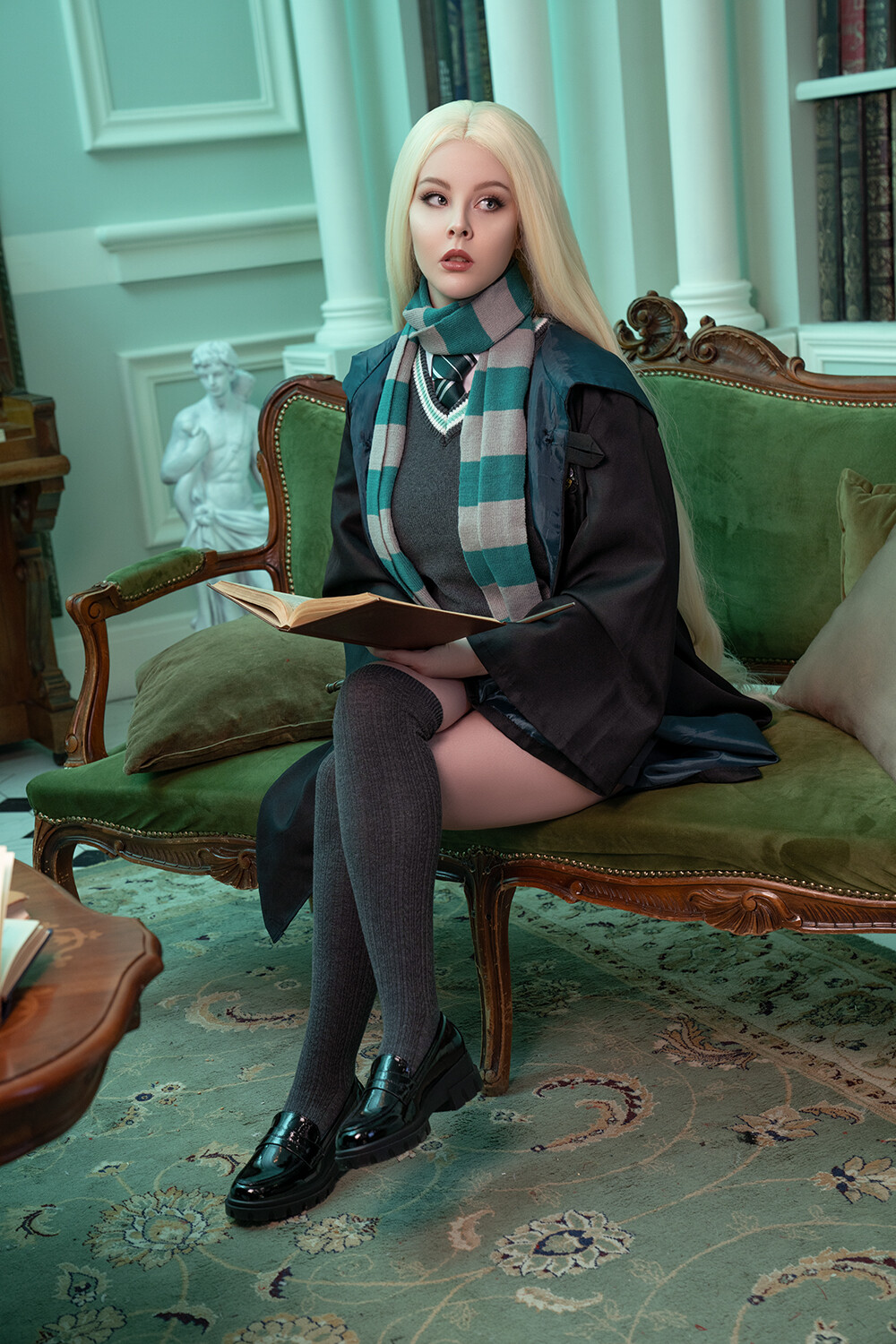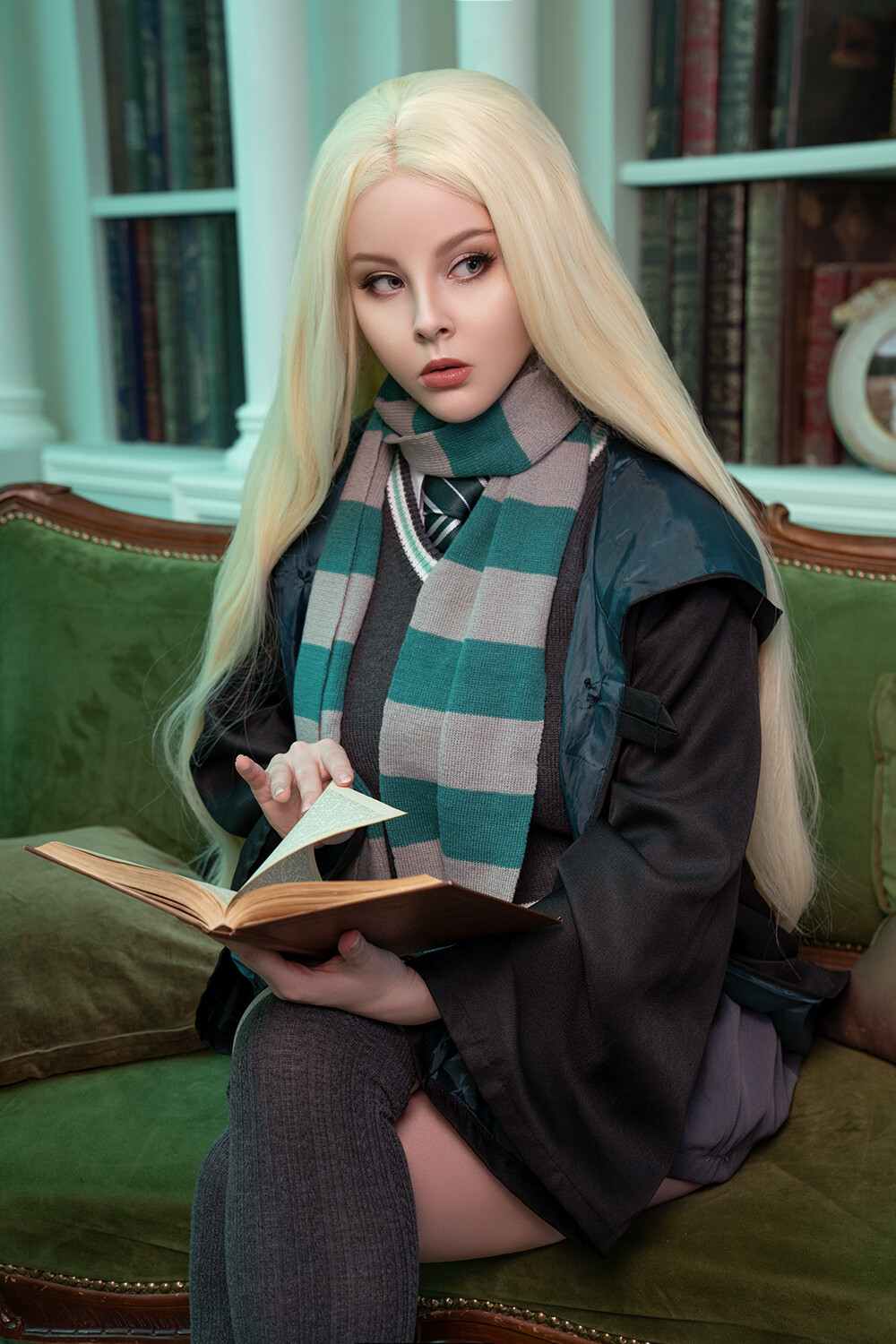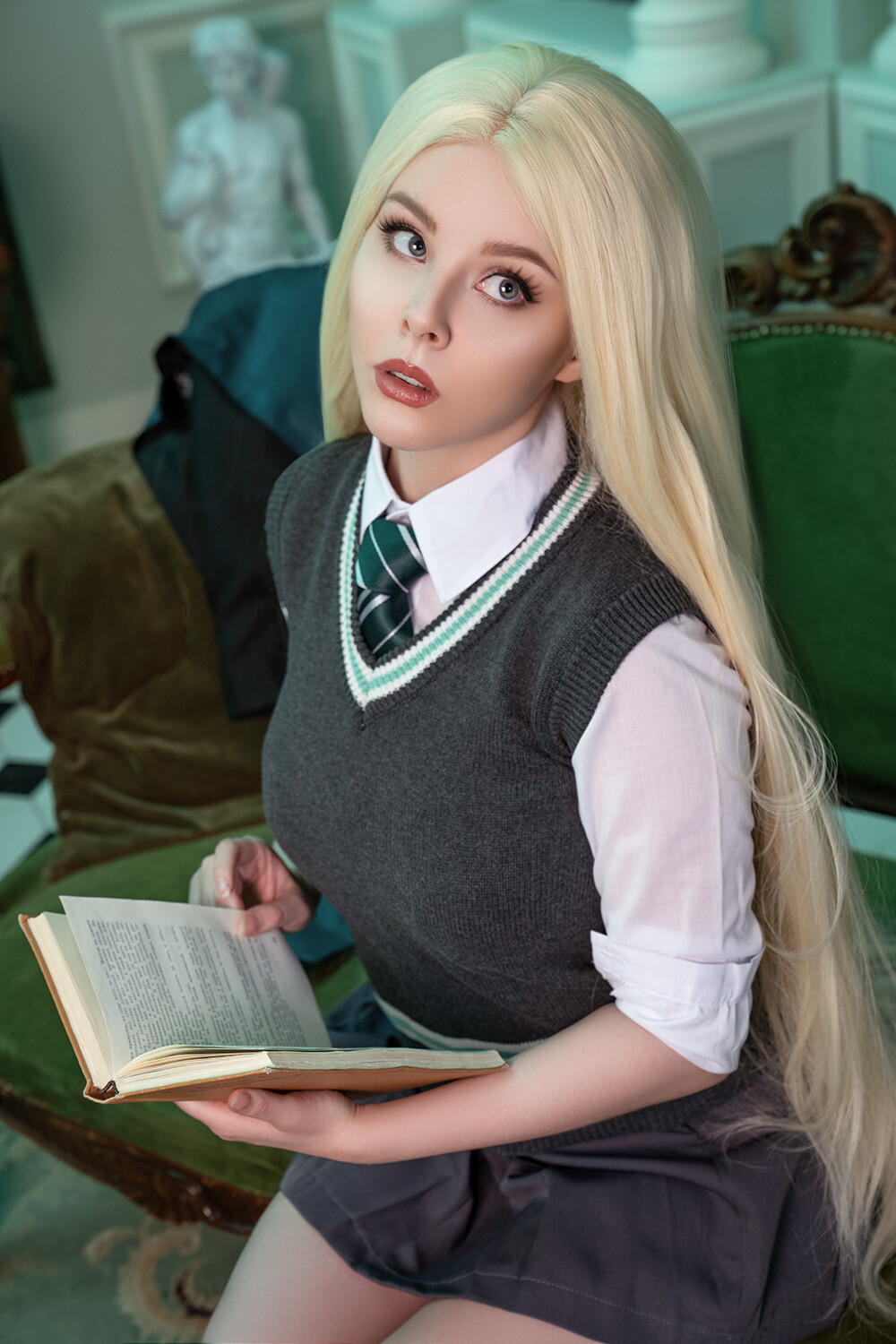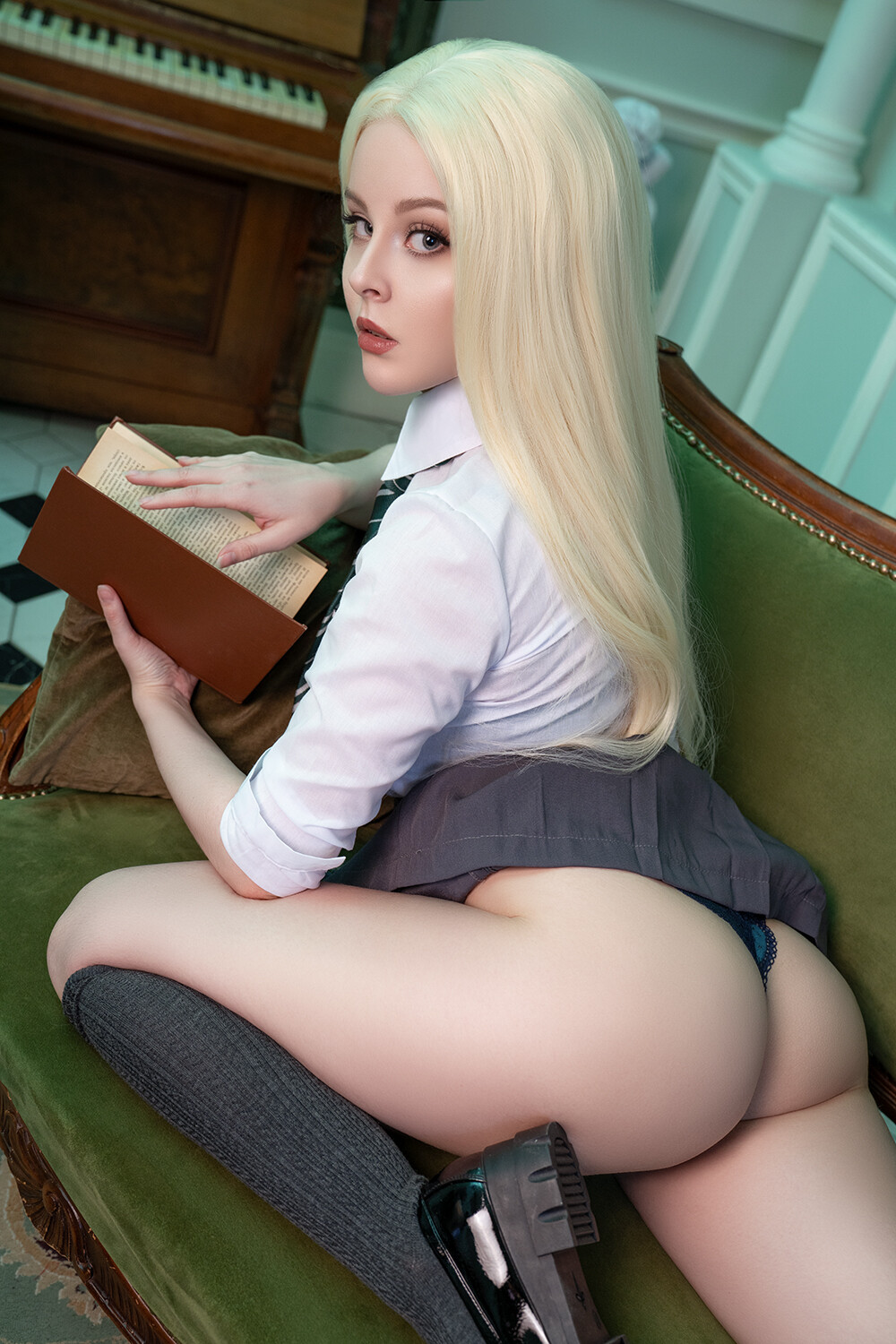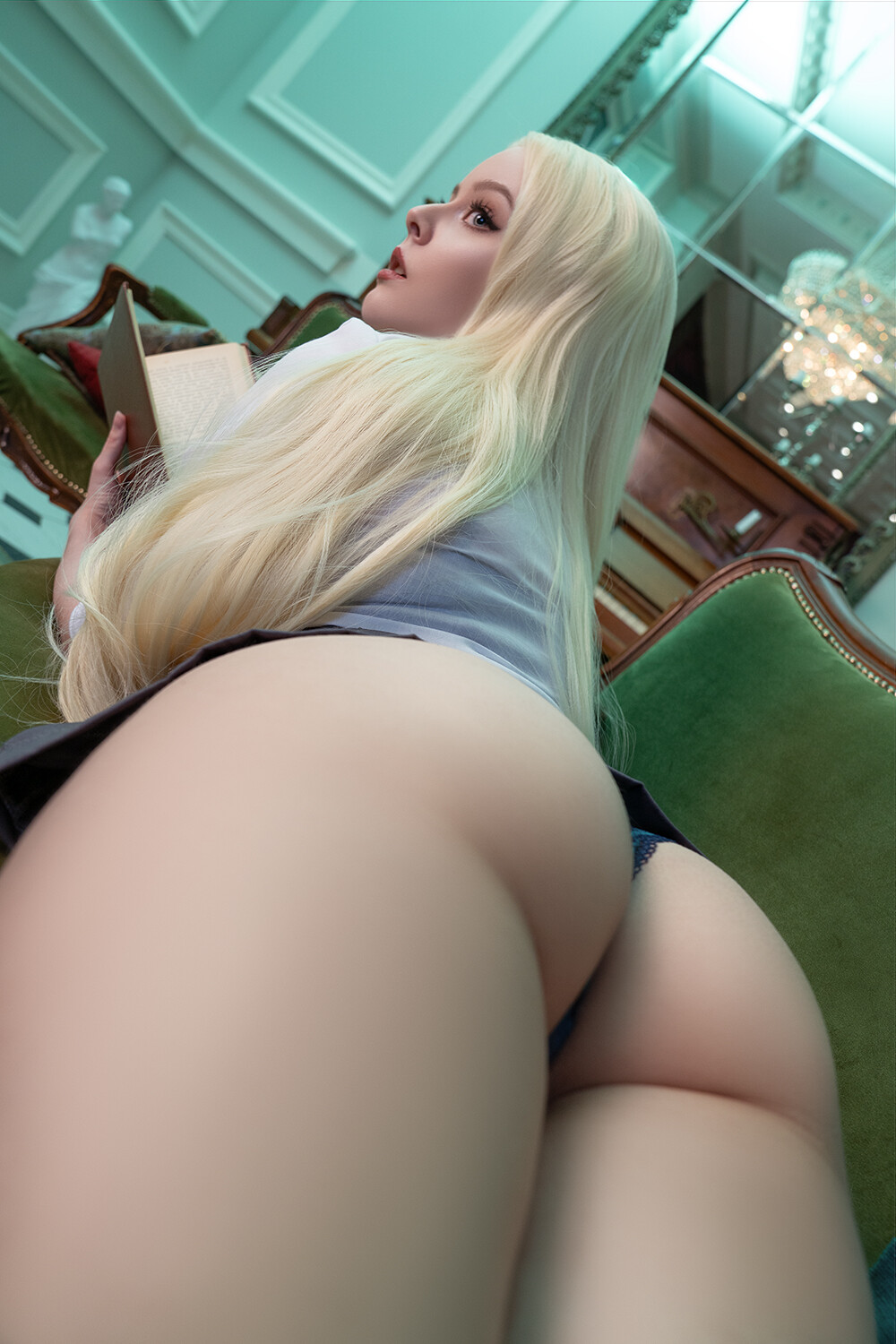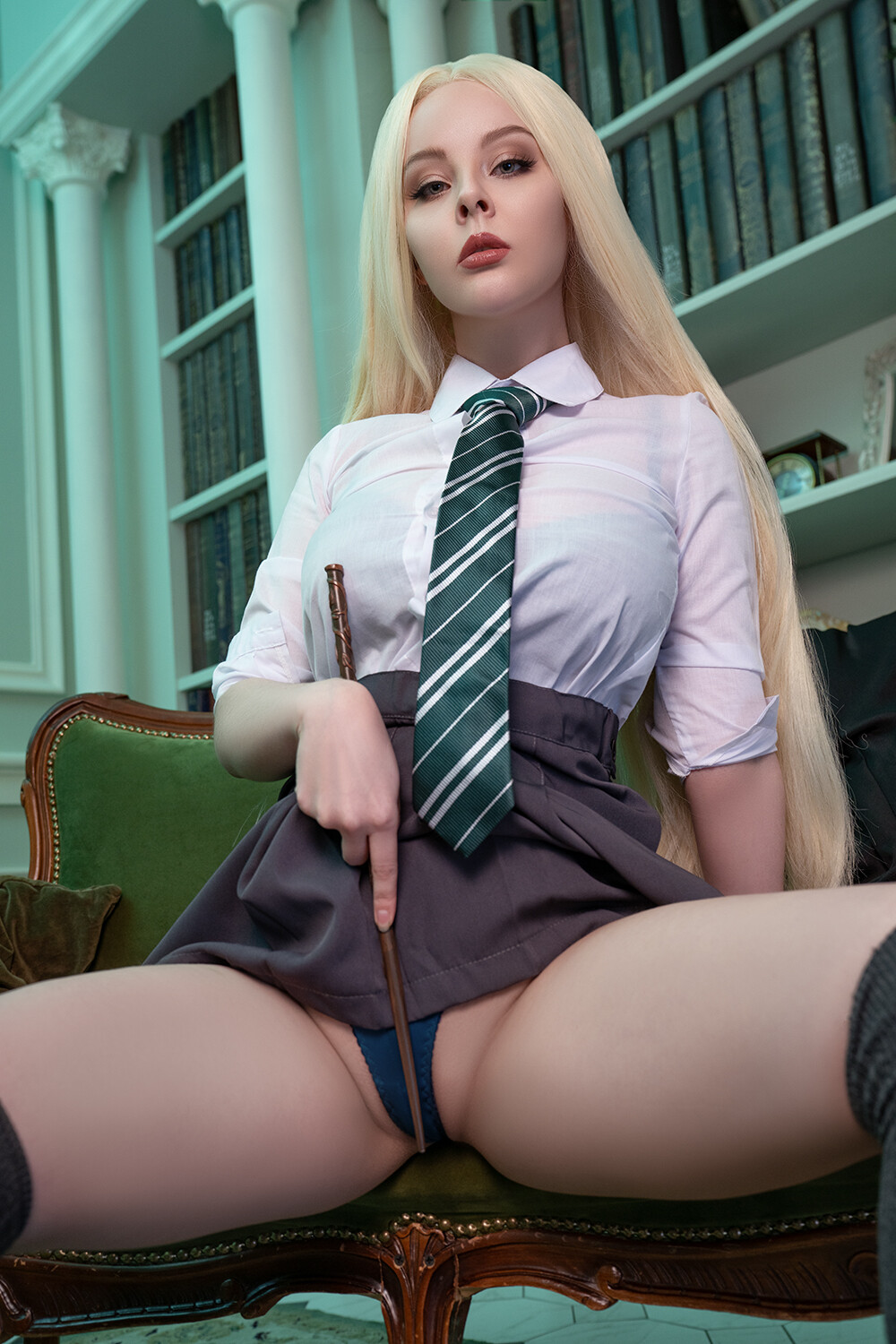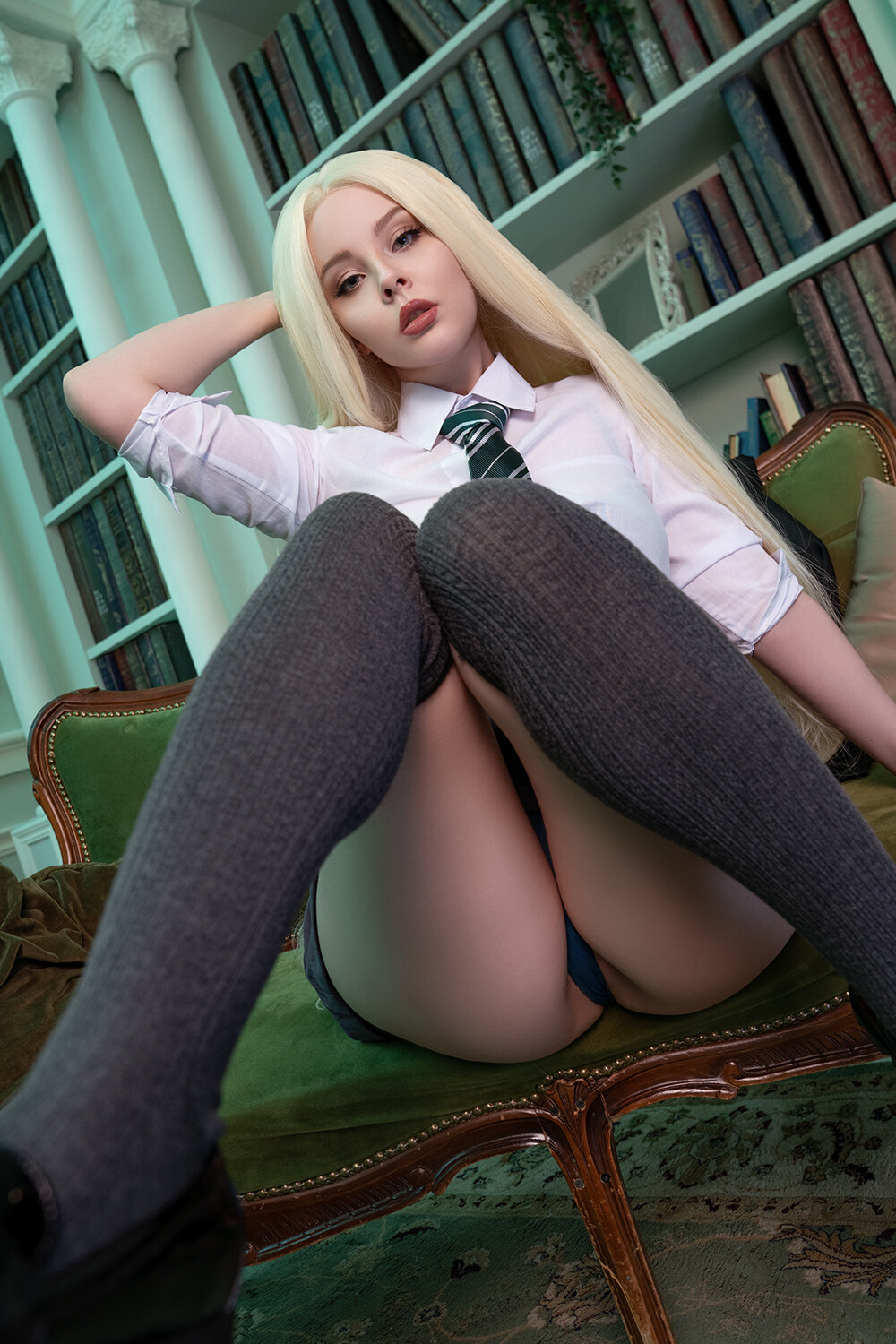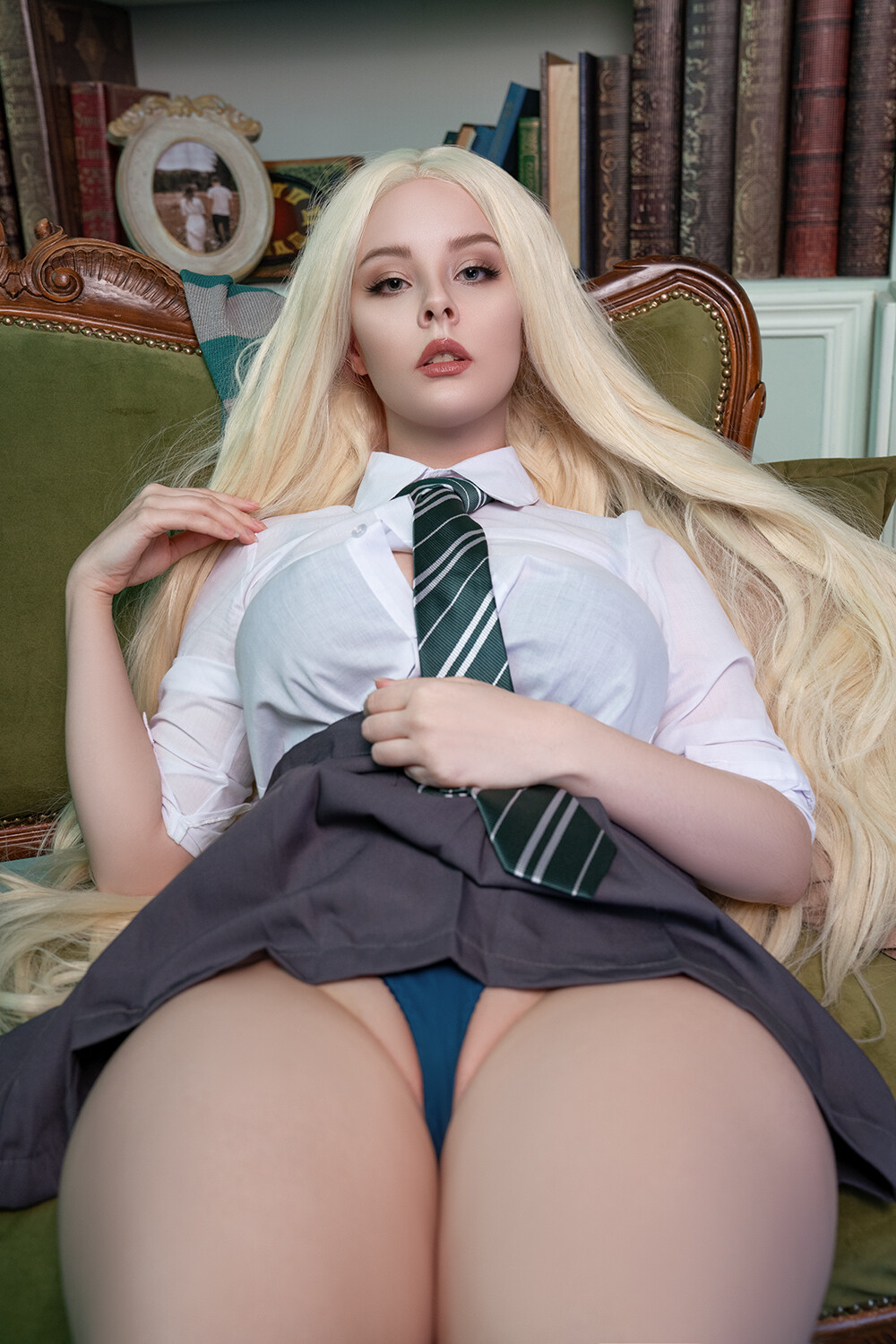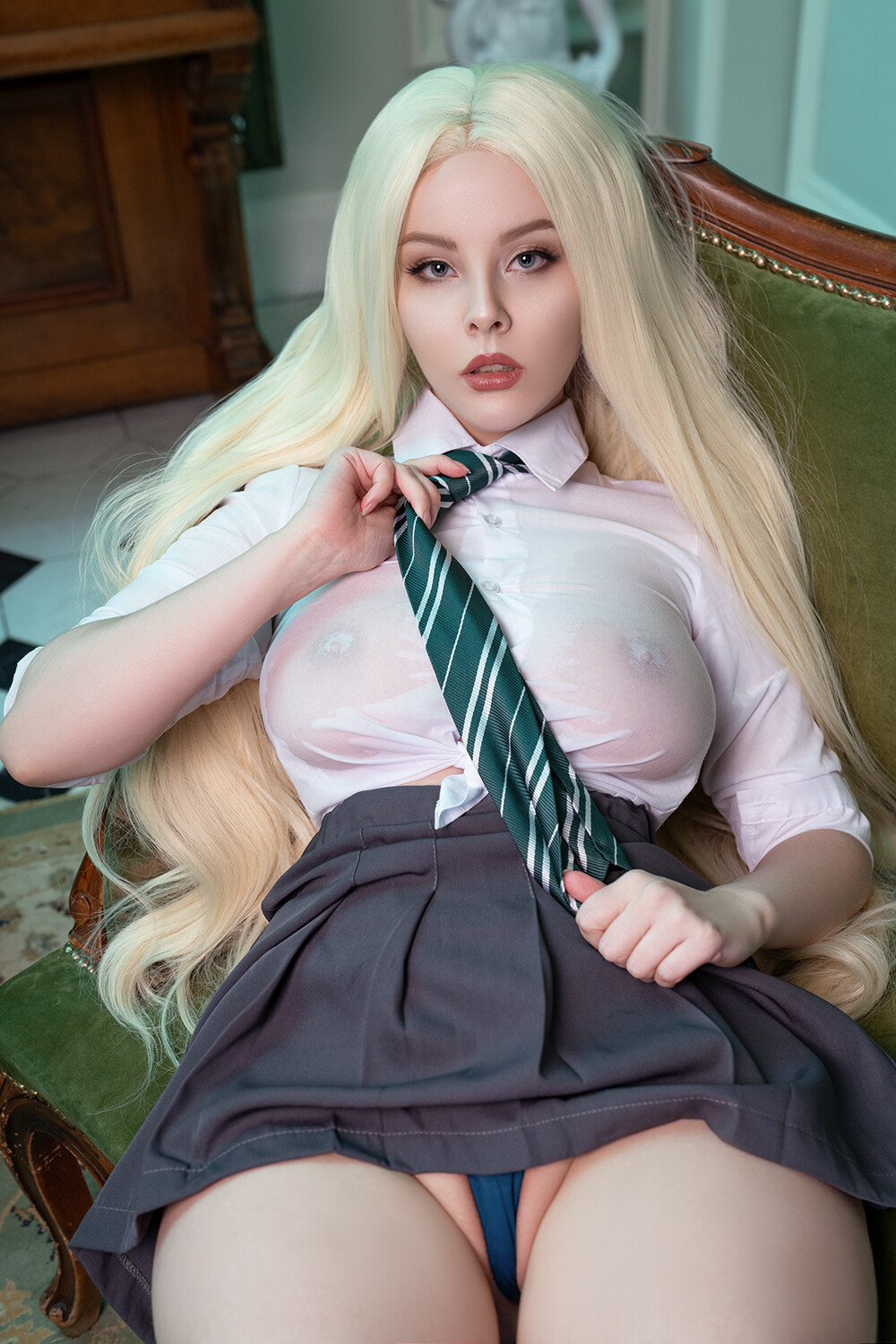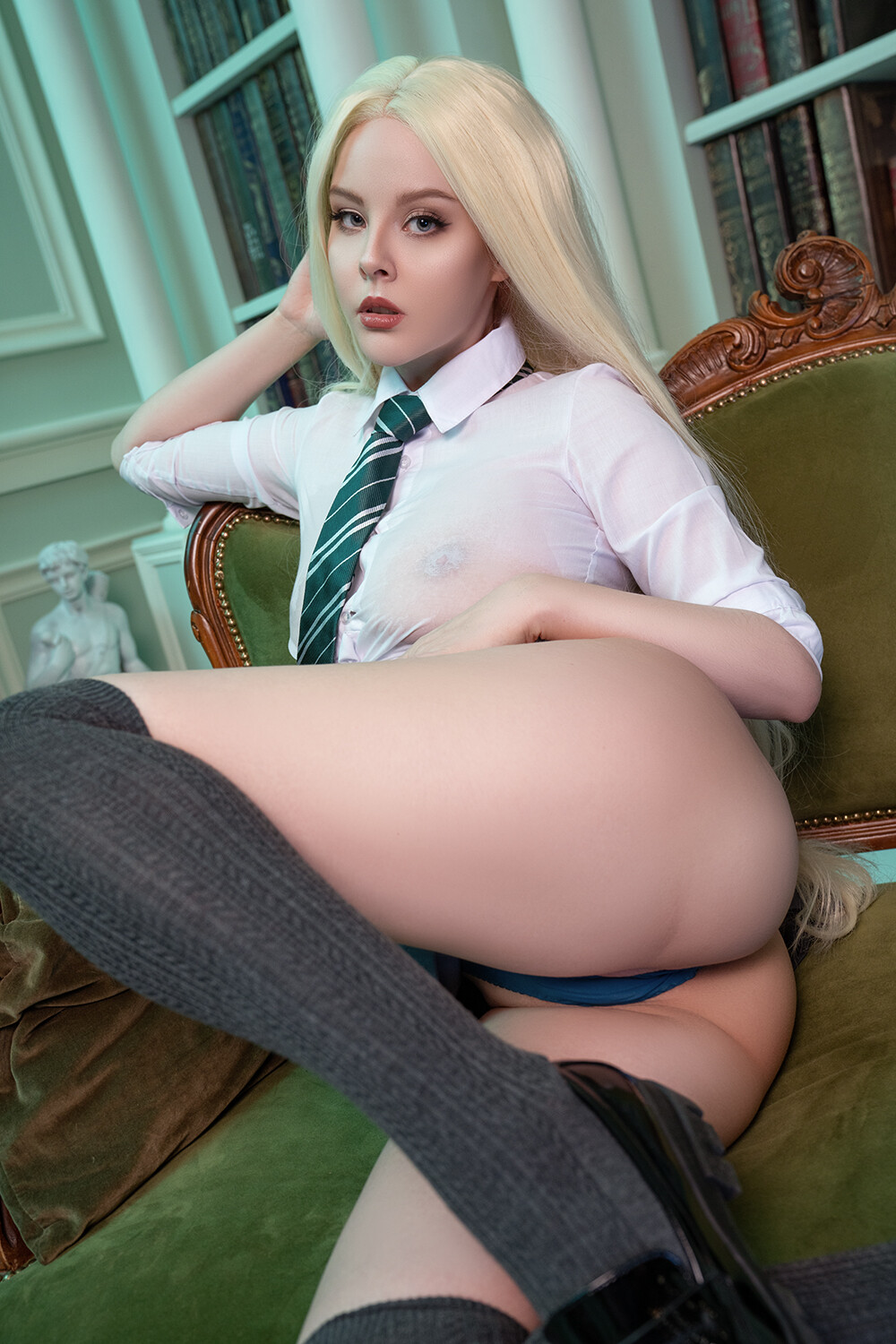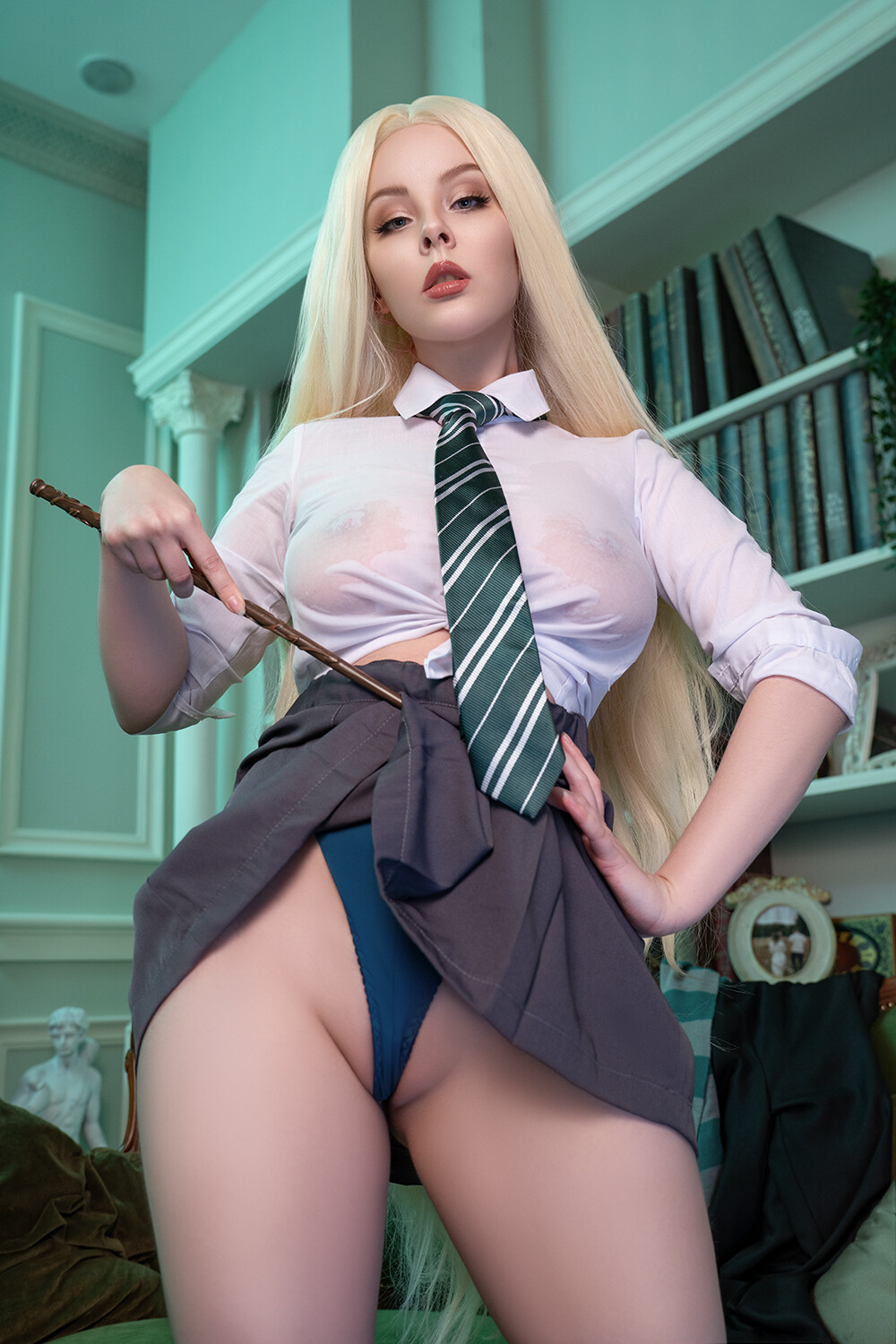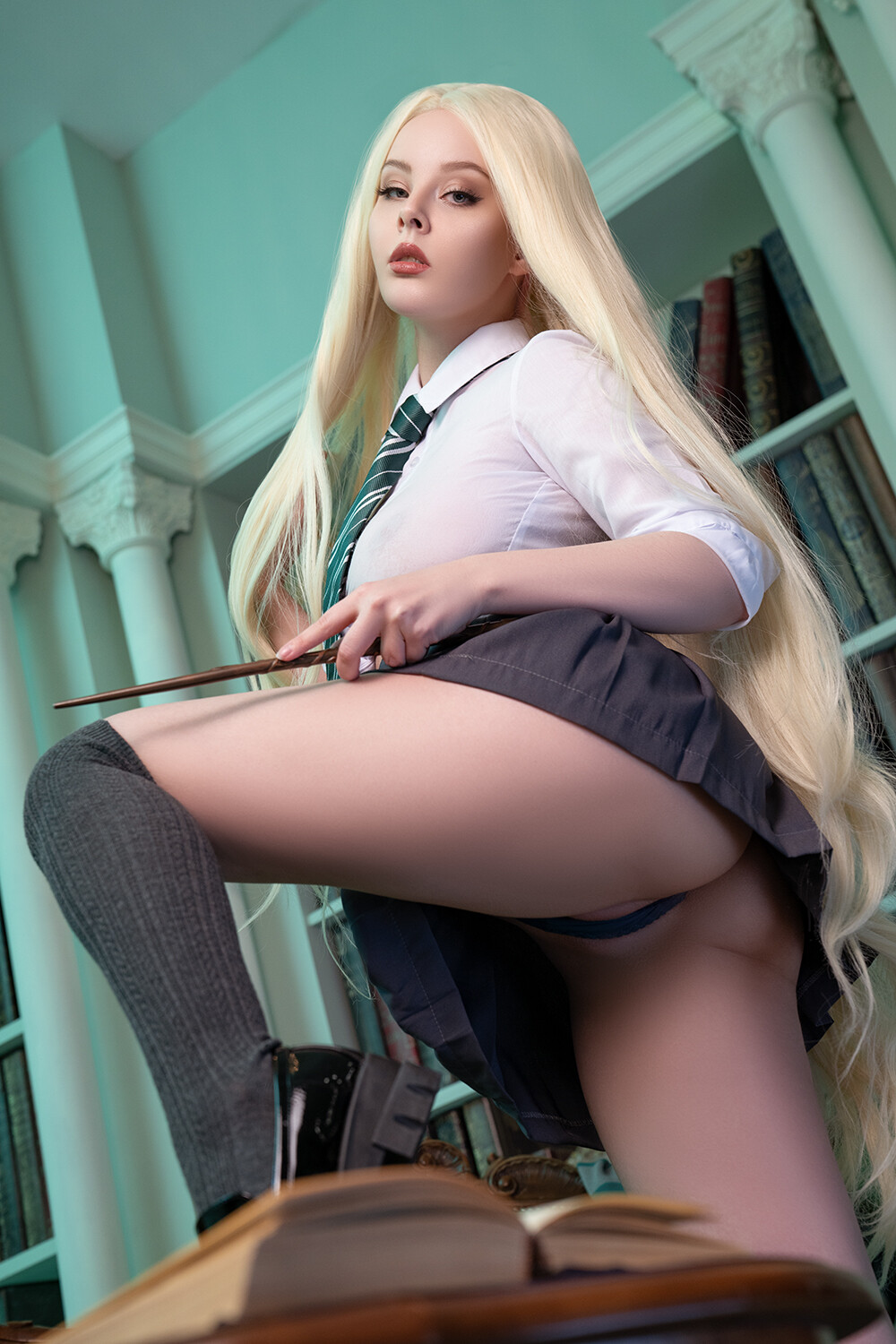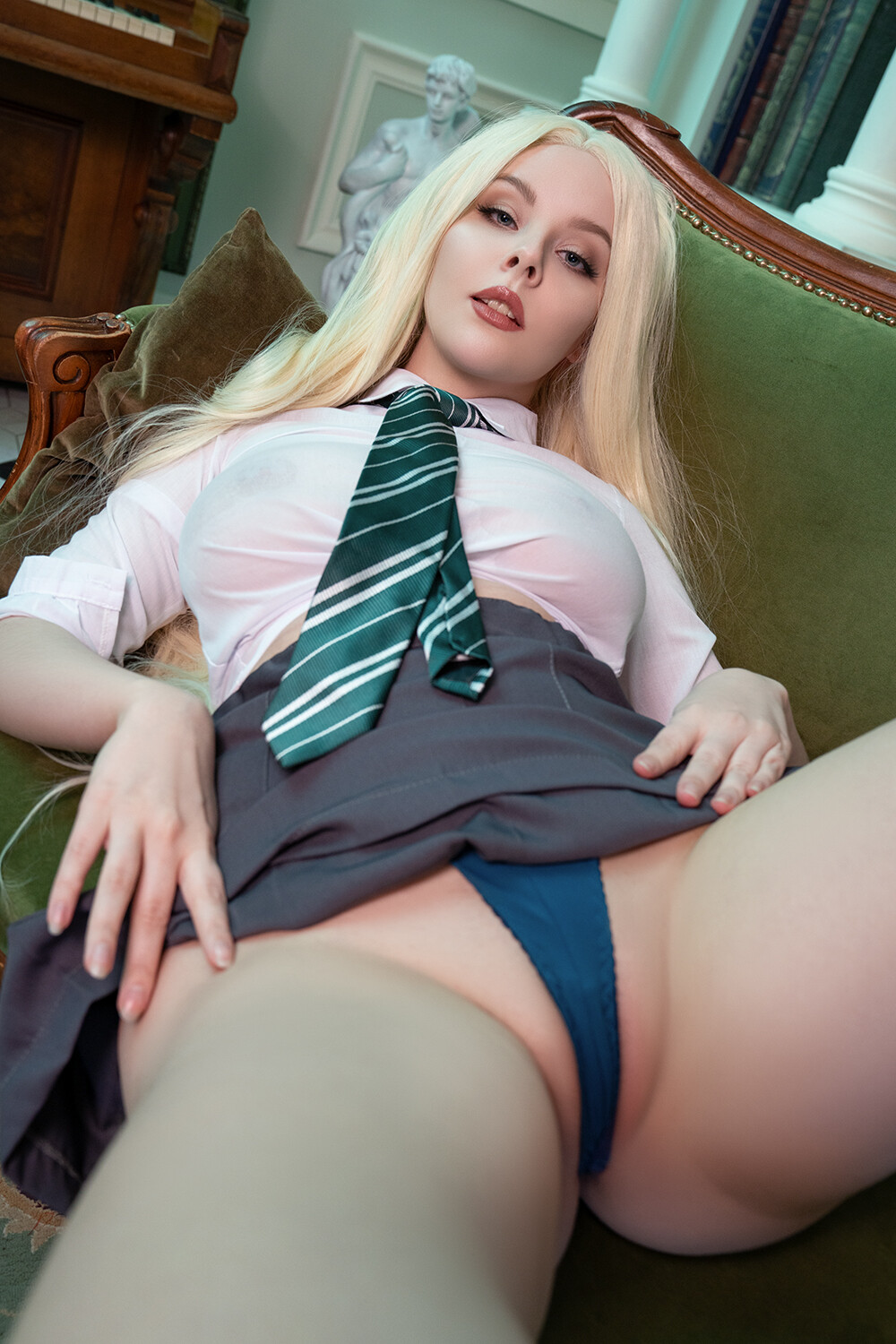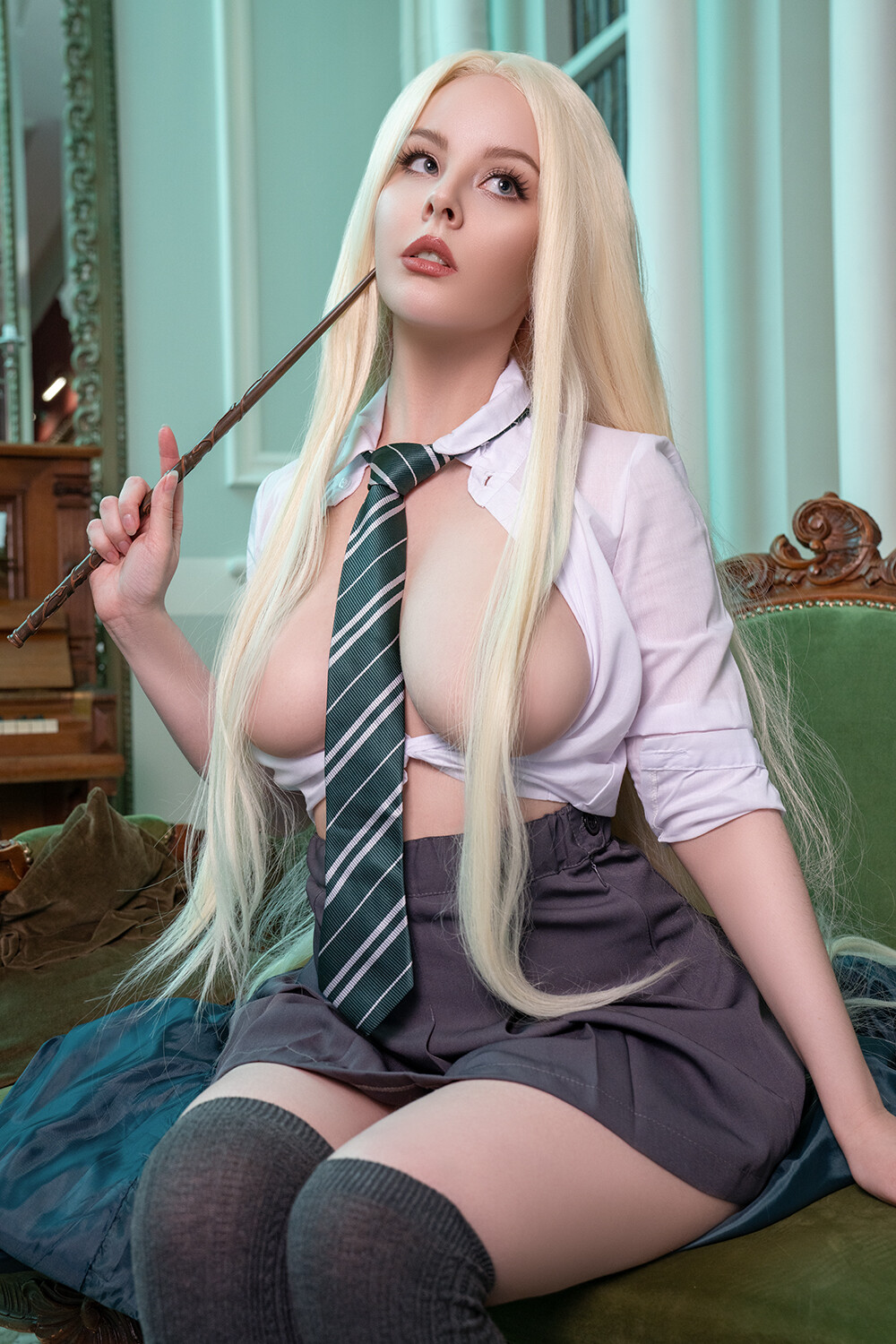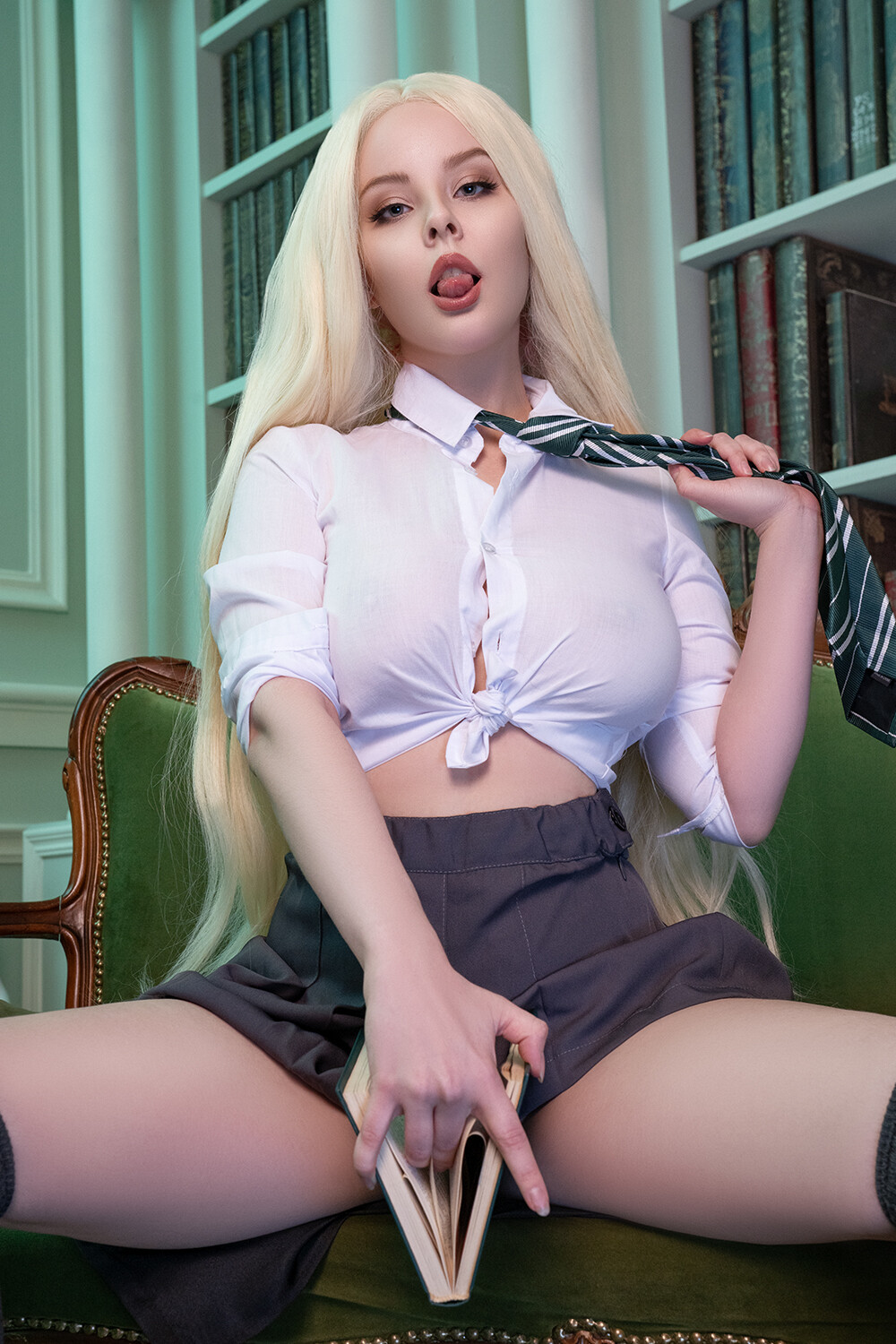 What Is Slytherin
Slytherin is one of the four Houses at Hogwarts School of Witchcraft and Wizardry. Founded by Salazar Slytherin, the house is composed mostly of pure-blood students, due to its founder's mistrust of Muggle-borns. The house is traditionally home to students who exhibit such traits as cunning, resourcefulness, and ambition. Its emblematic animal is a snake and its colours are green and silver. The house ghost is the Bloody Baron.
Slytherin corresponds roughly with the element of water with serpents being commonly associated with the sea and lochs in western European mythology as well as serpents being physically fluid and flexible animals. The colours also correspond with waters around lakes and lochs often being green, and silver being often associated with grey rain water.
NEXT
The Best Sexy Harry Potter Character Cosplay Collection
Did you like the lewd Slytherin cosplay collection by Helly Valentine? Are there any other cosplayers that are as good as her? Let me know on twitter @Cospixy or message me on instagram @Cospixy or better yet, just drop a comment below!