Girls all over the world have created their version of the female Katsuki Bakugou Cosplay and Cospixy has identified the top 10.
RELATED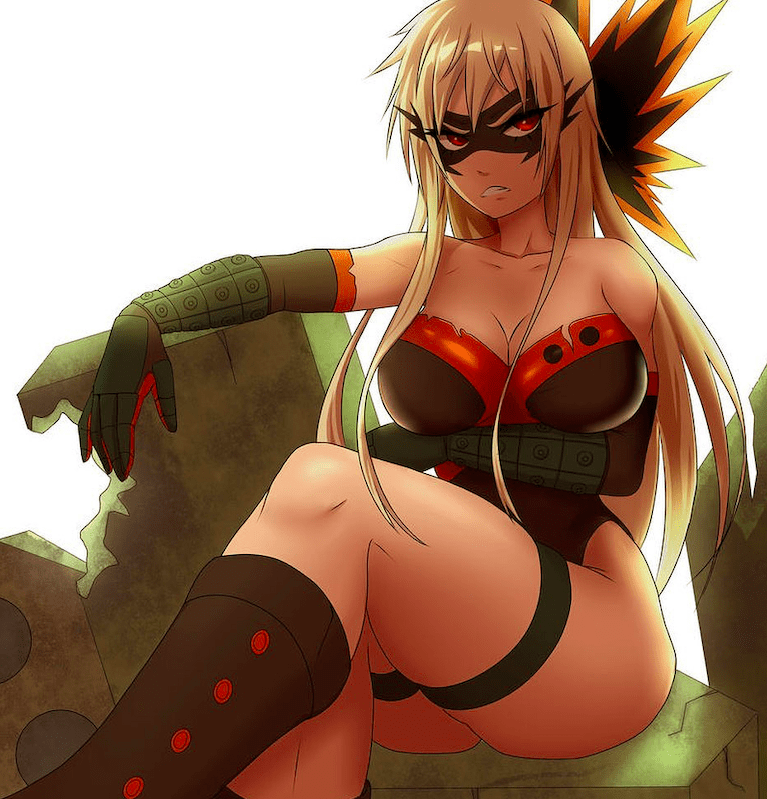 Who Is Katsuki Bakugou
Katsuki Bakugou is a student at U.A. High school. Crass, arrogant and downright rude, Katsuki bullied Izuku Midoriya in their childhood and his nasty streak hasn't changed much since.
However, over the course of several defeats, his character has gotten a bit more mellow, and has at least come to appreciate the importance of his friends even if he rarely expresses it. This prideful guy is also extremely powerful, heightening his conceited nature.
The Best Female Katsuki Bakugou Cosplay Collection
Katsuki Bakugou is.a My Hero Academia fan favourite and both girls and guys absolutely love to cosplay this character. We managed to find and rank the best female Katsuki Bakugou cosplays that all MHA fans can agree are the best.
#10 Best Female Katsuki Bakugou Cosplay – Kate Sarkissian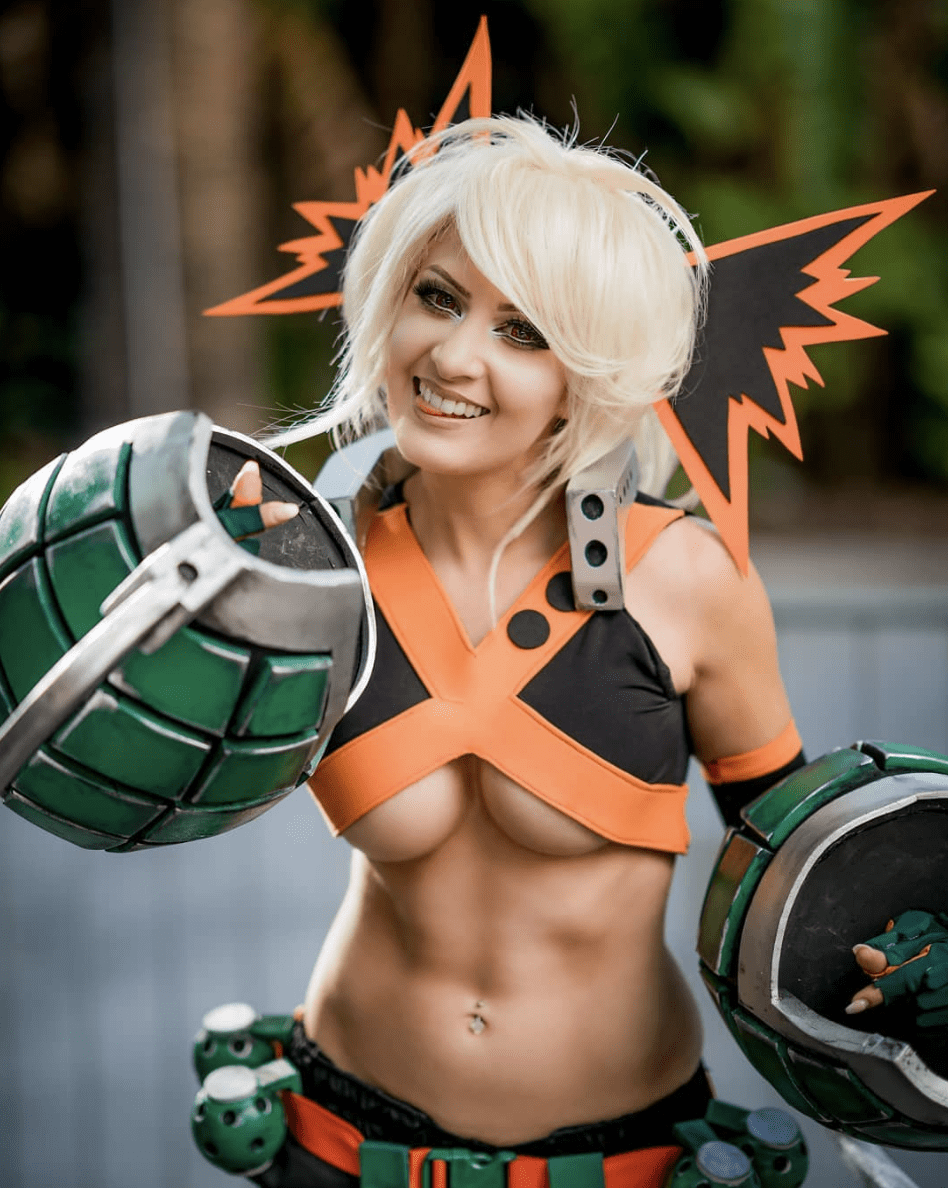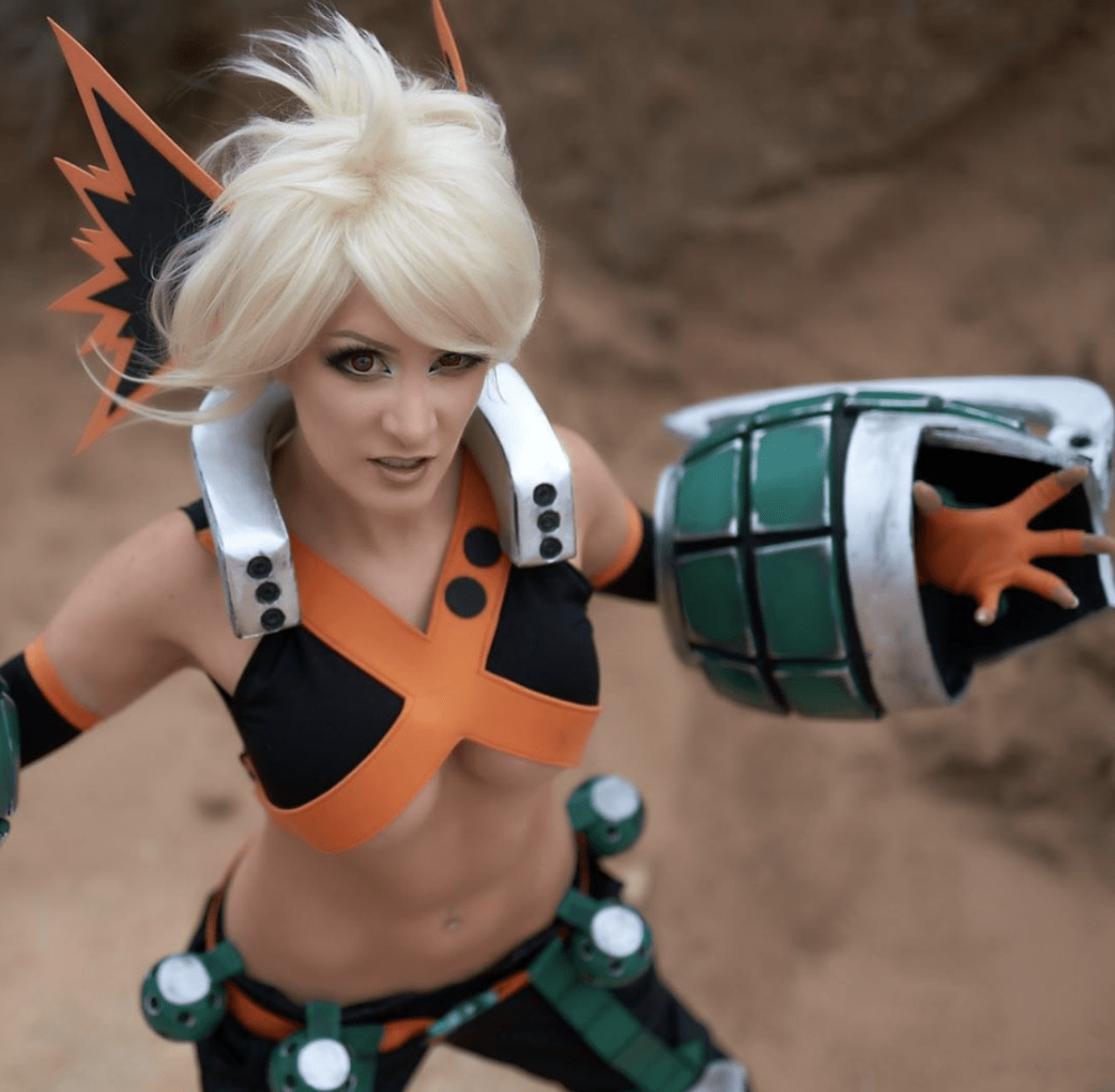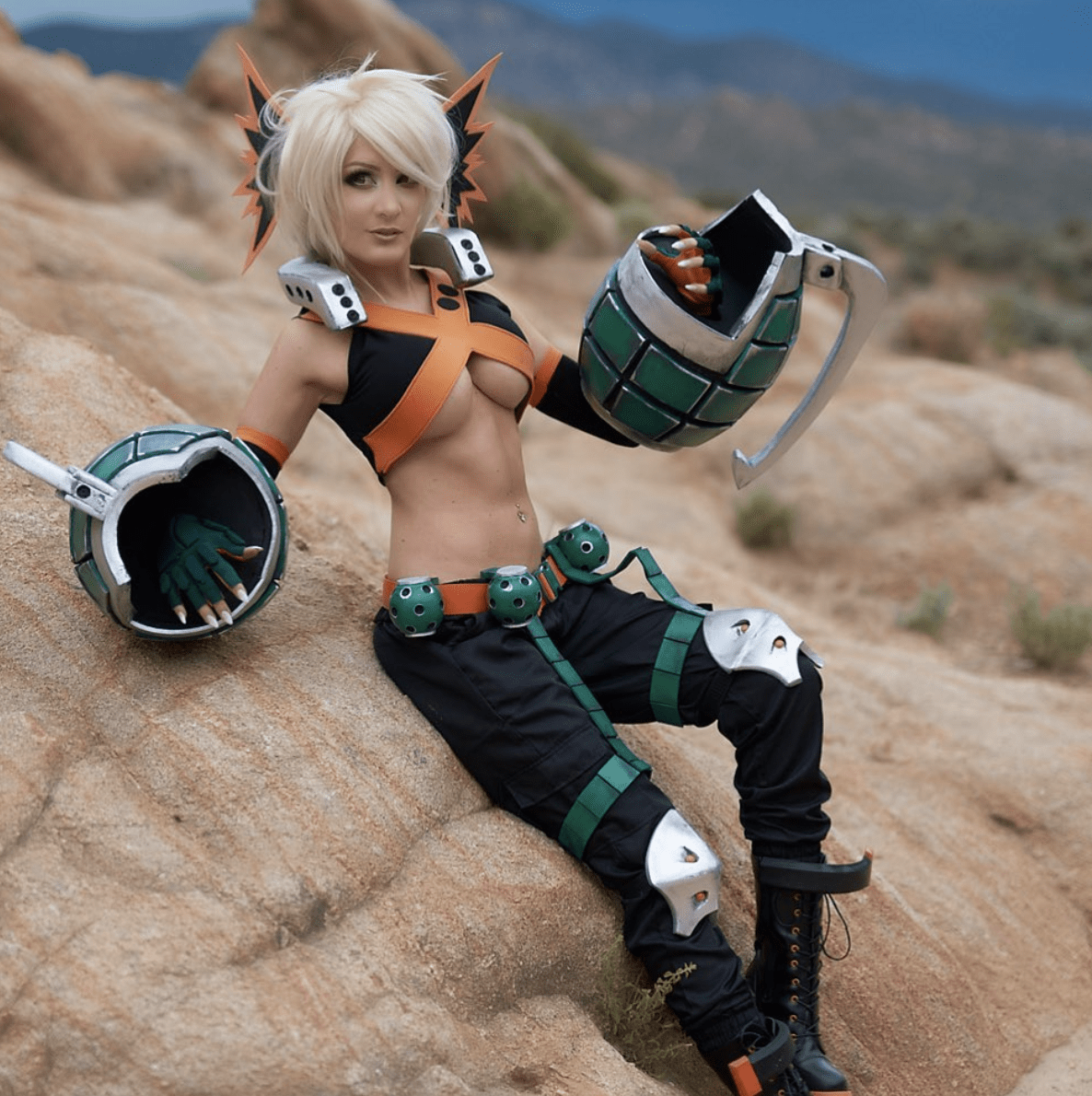 #9 Best Female Katsuki Bakugou Cosplay – Khainsaw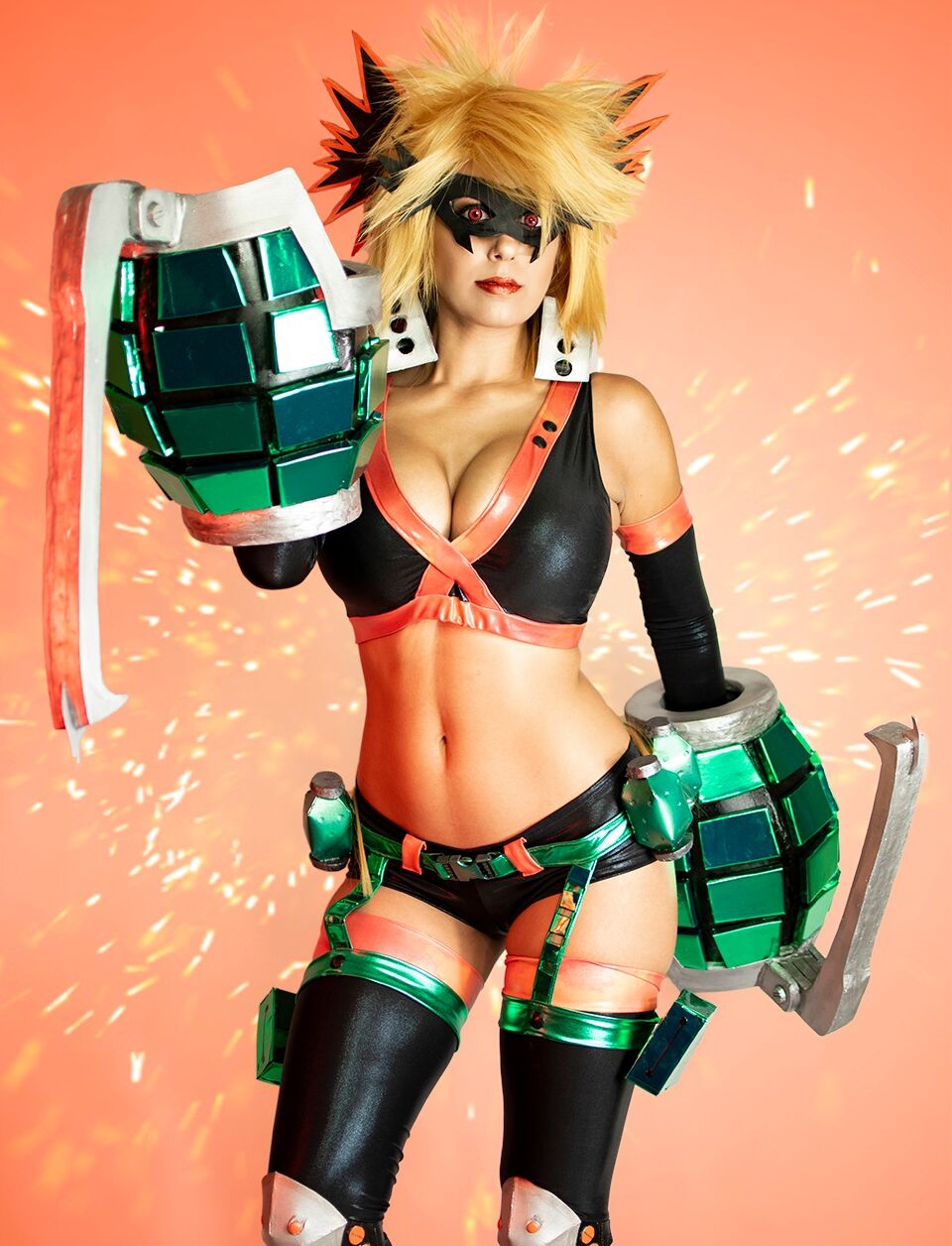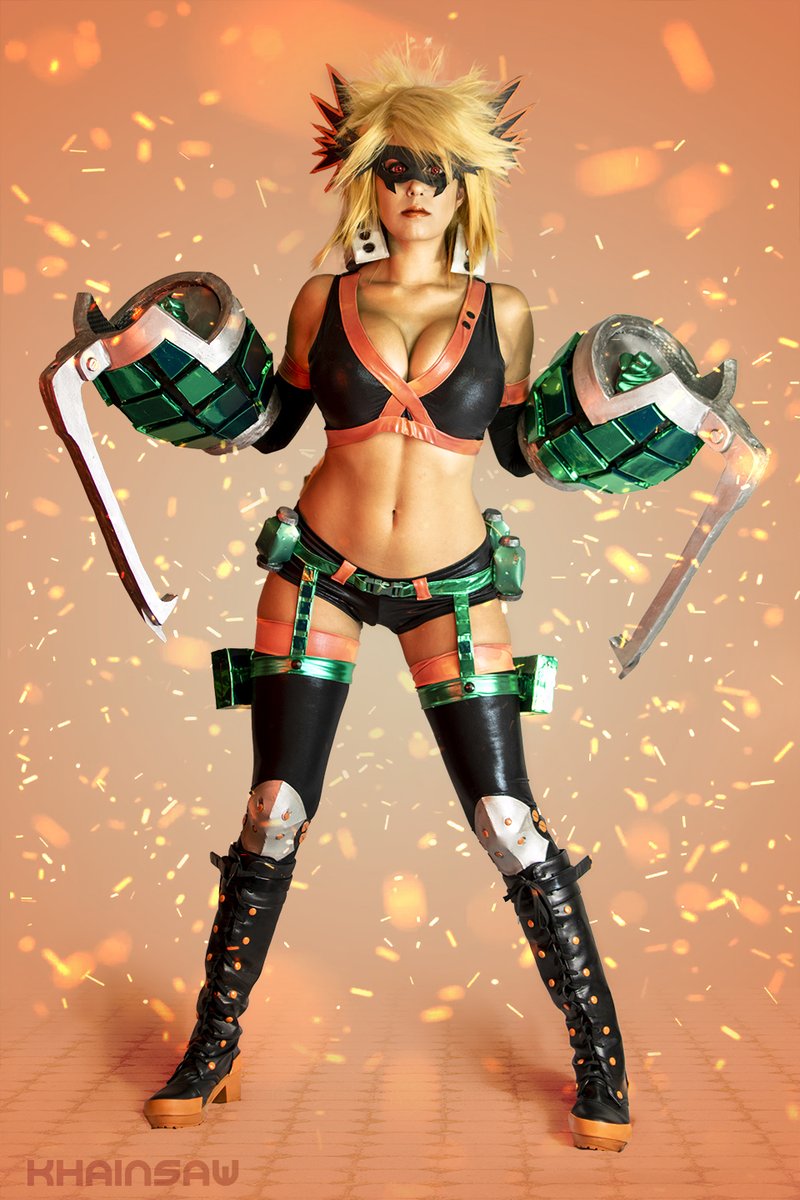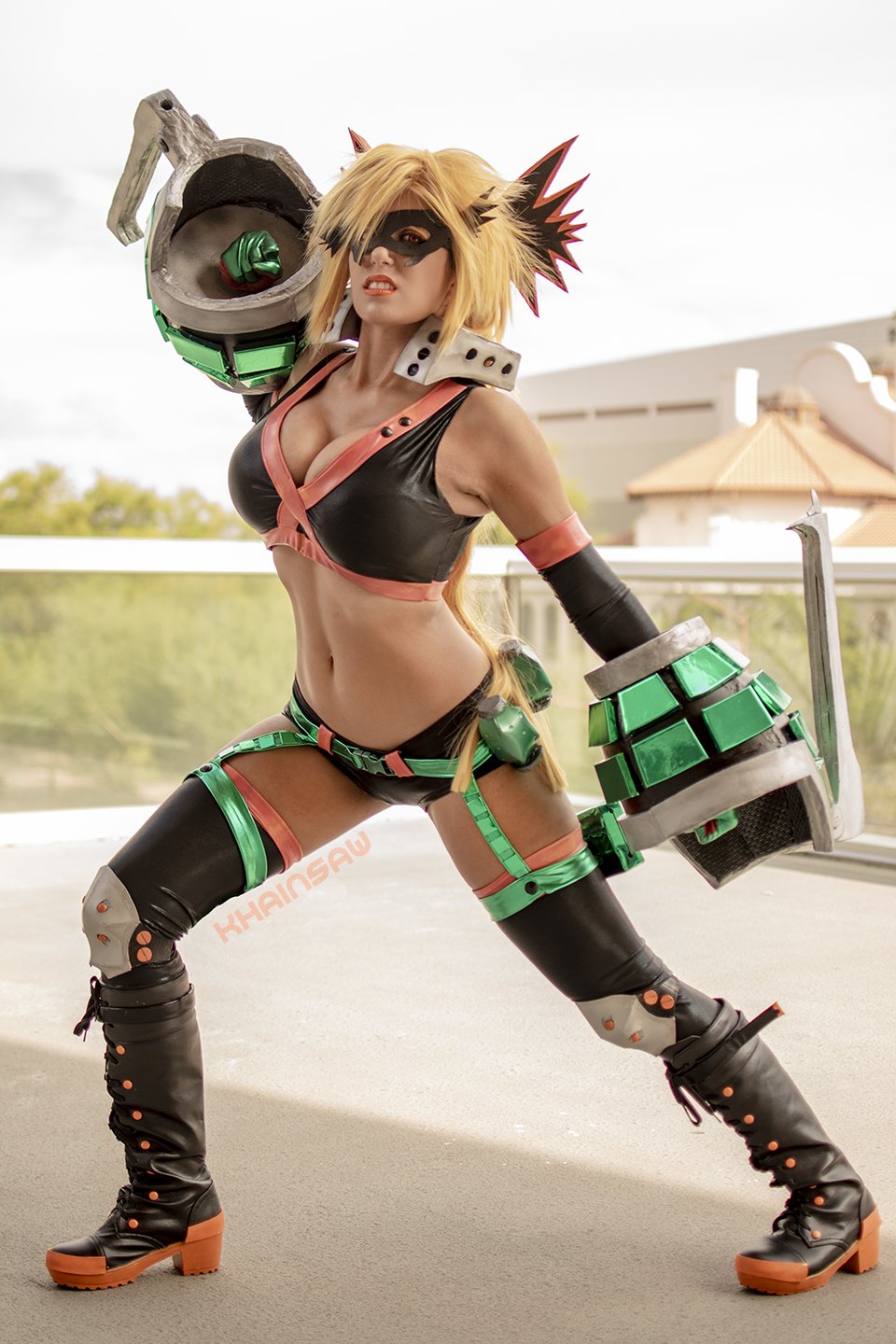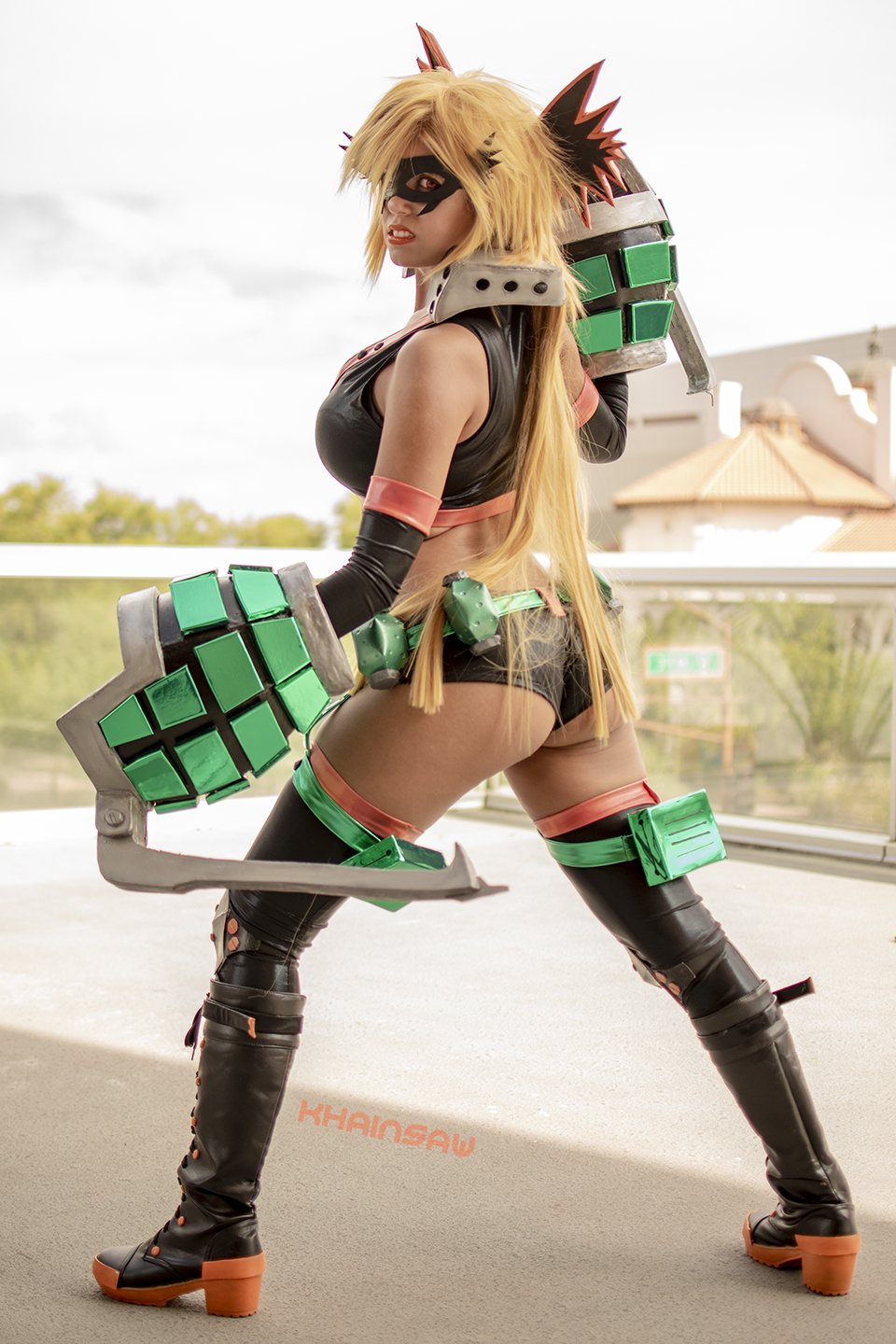 #8 Best Female Katsuki Bakugou Cosplay – Tina Kinz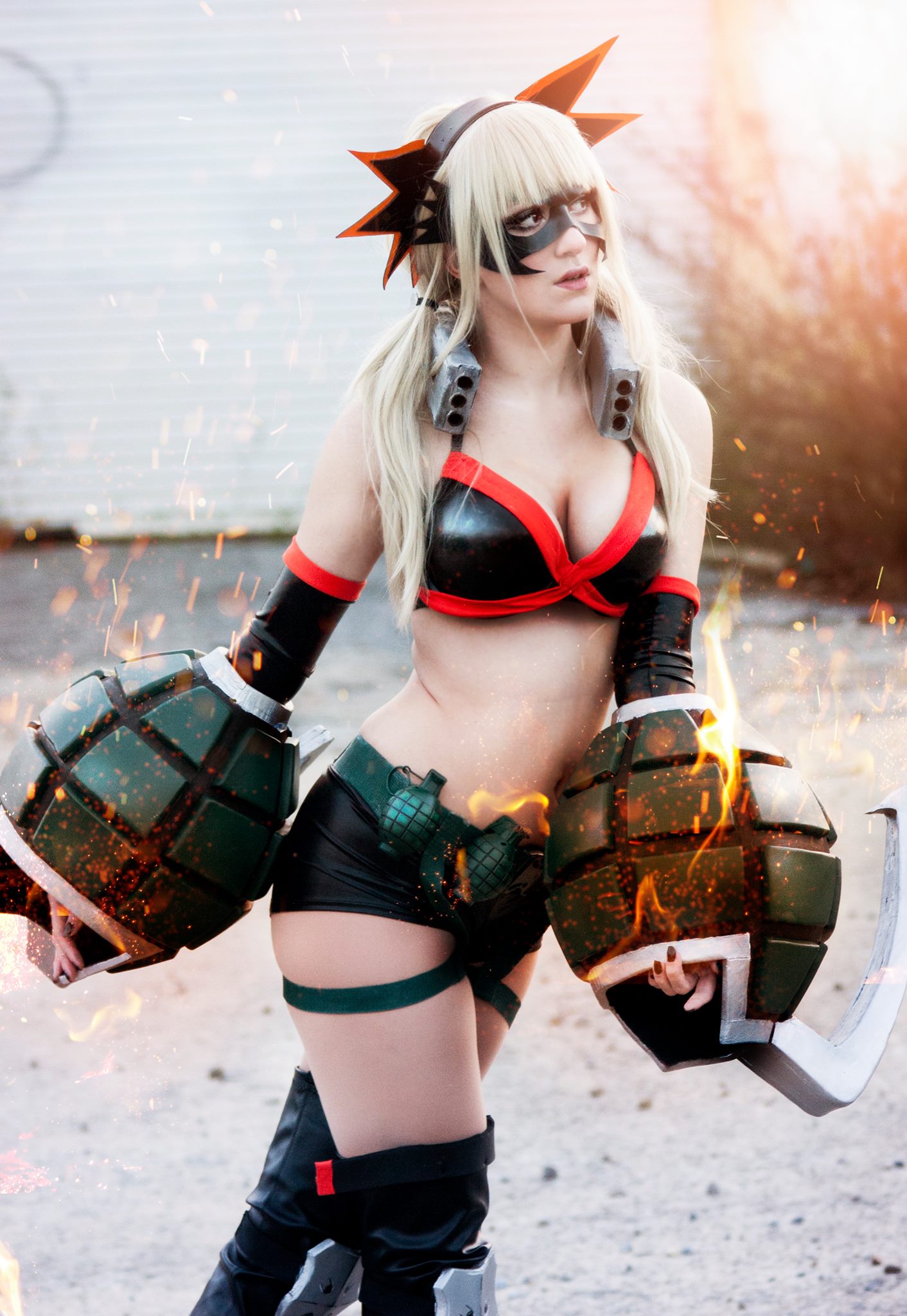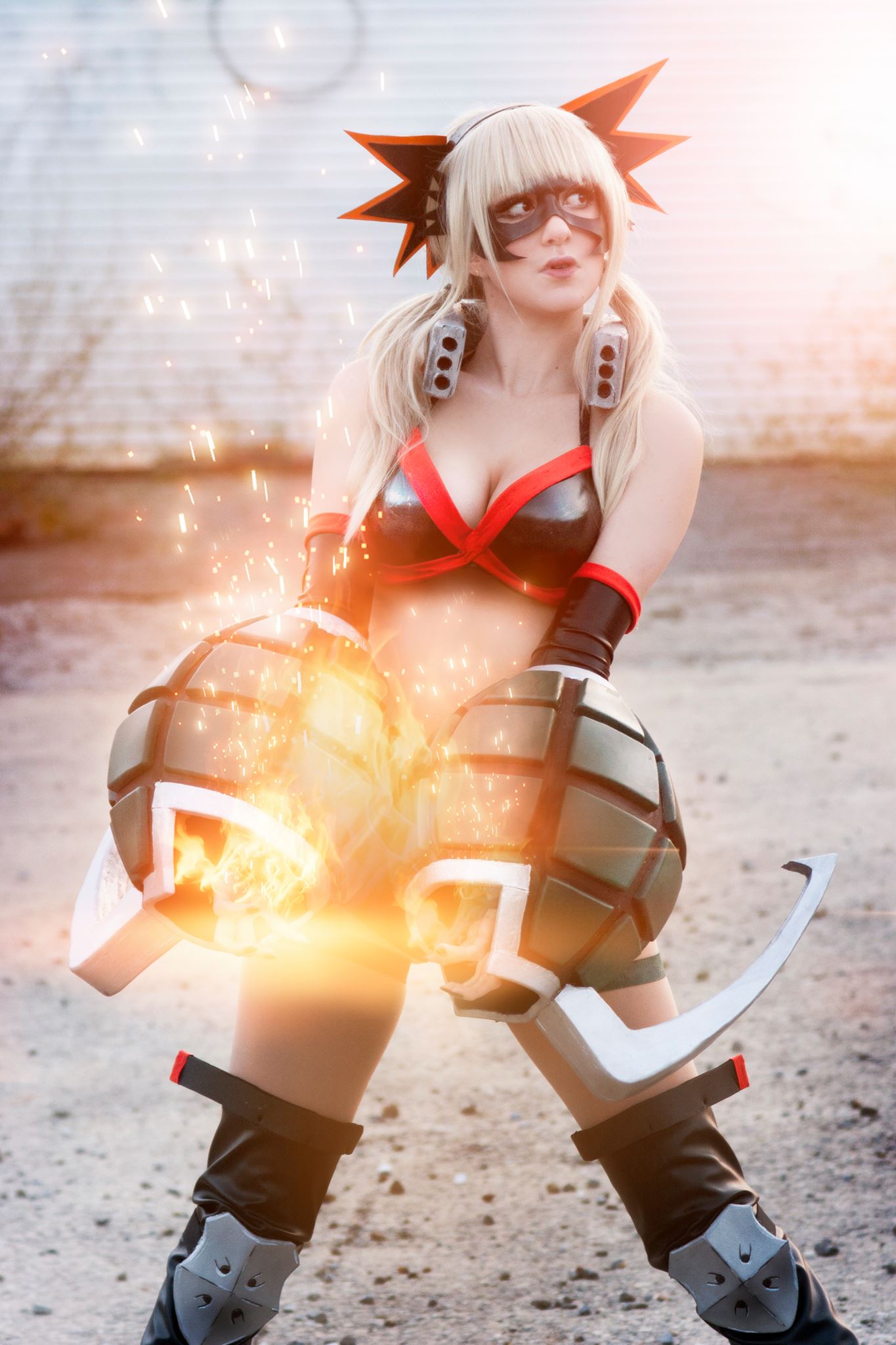 #7 Best Female Katsuki Bakugou Cosplay – Kendel B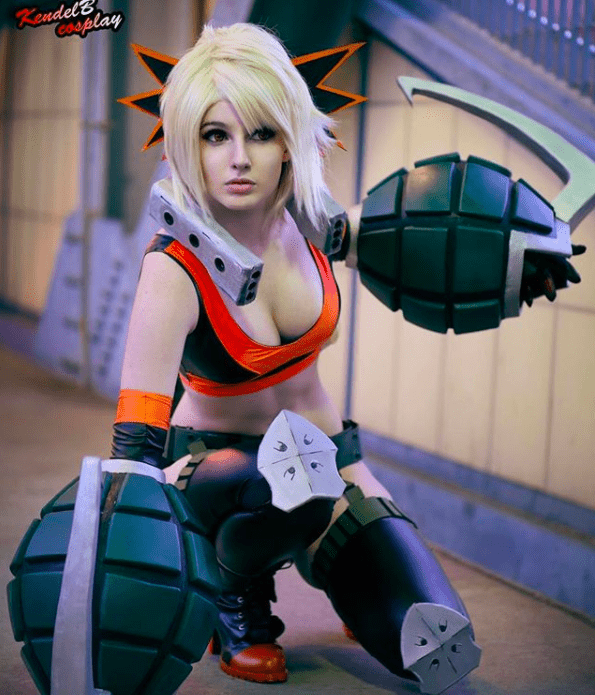 #6 Best Female Katsuki Bakugou Cosplay – Feisty Vee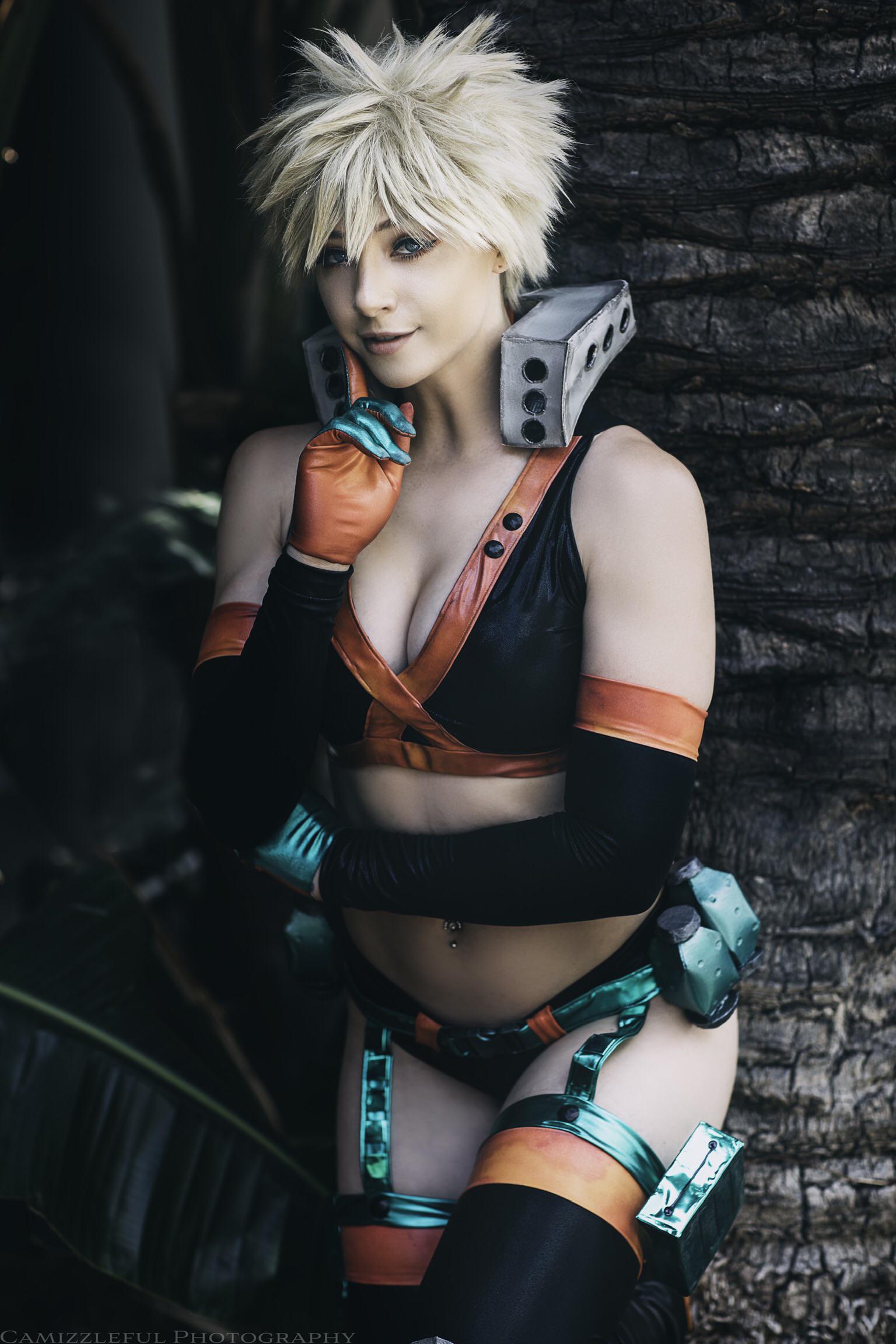 #5 Best Female Katsuki Bakugou Cosplay – Tokidoki Cosplay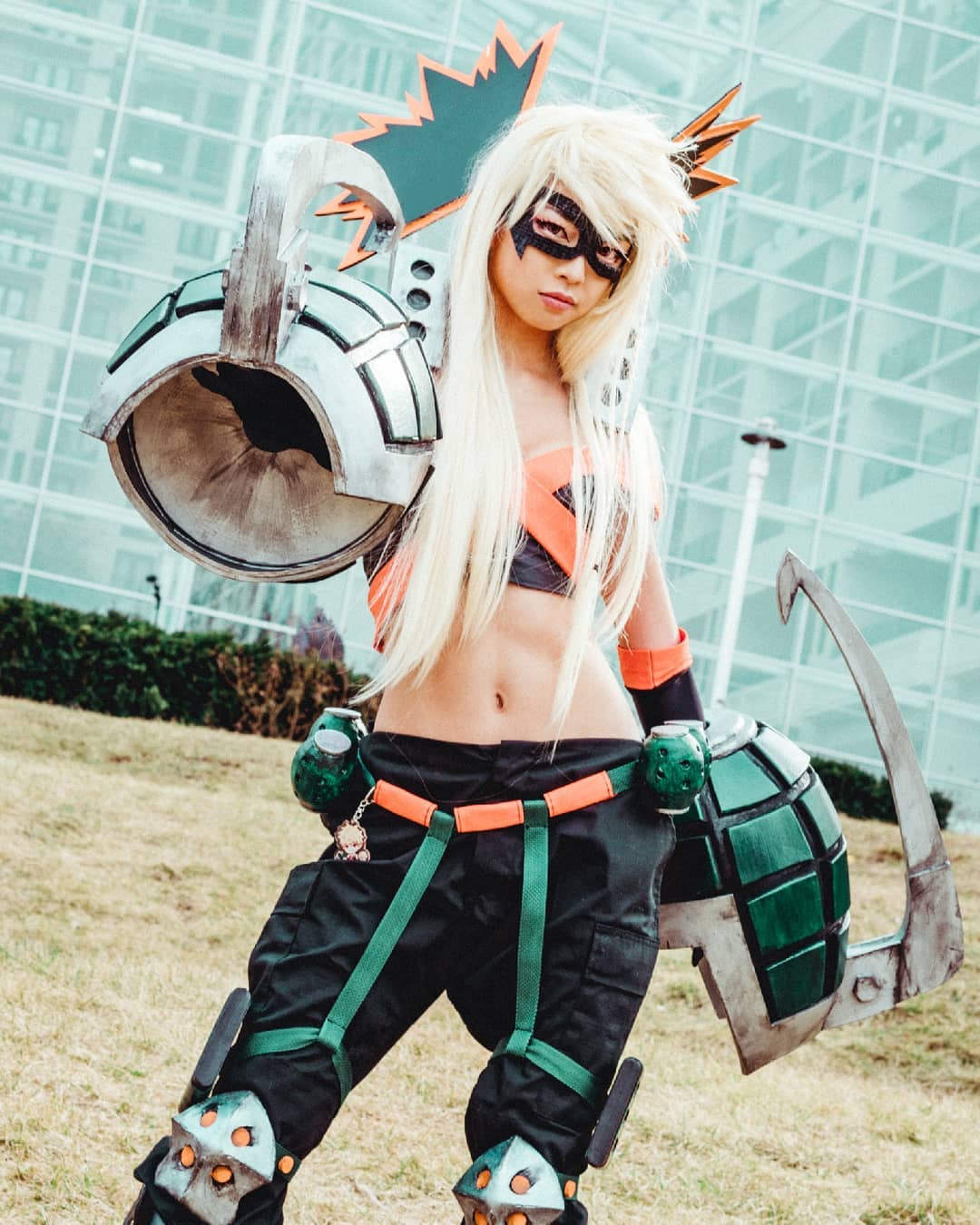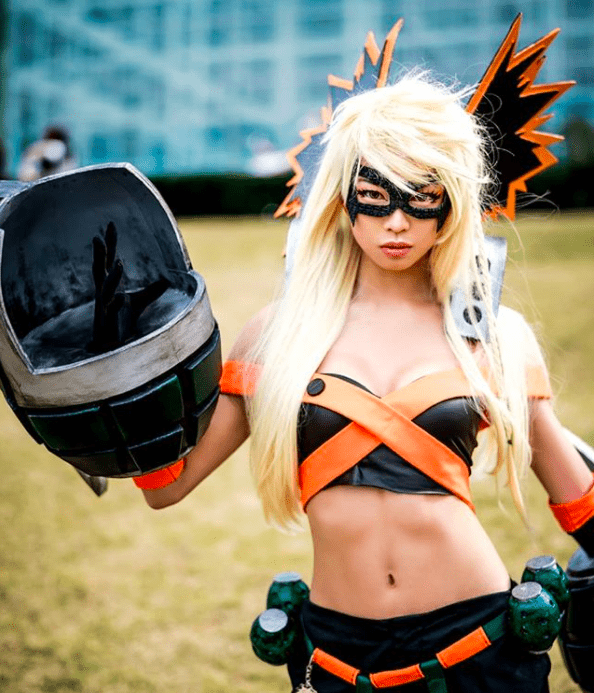 #4 Best Female Katsuki Bakugou Cosplay – Multifluffyness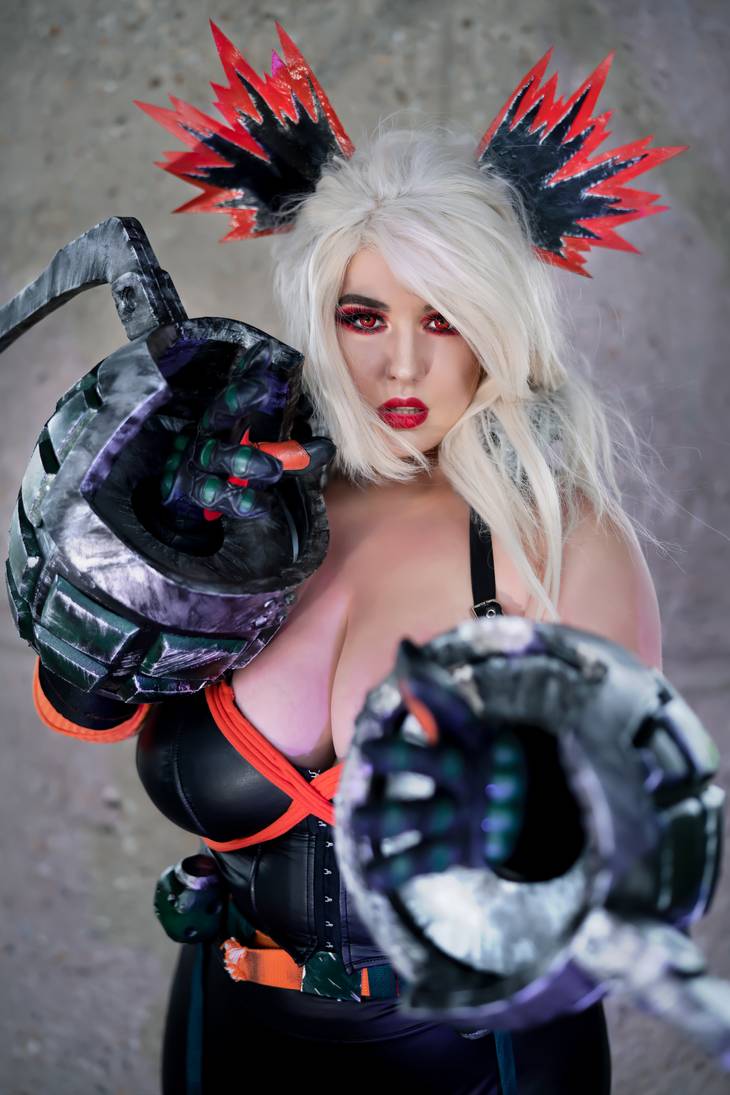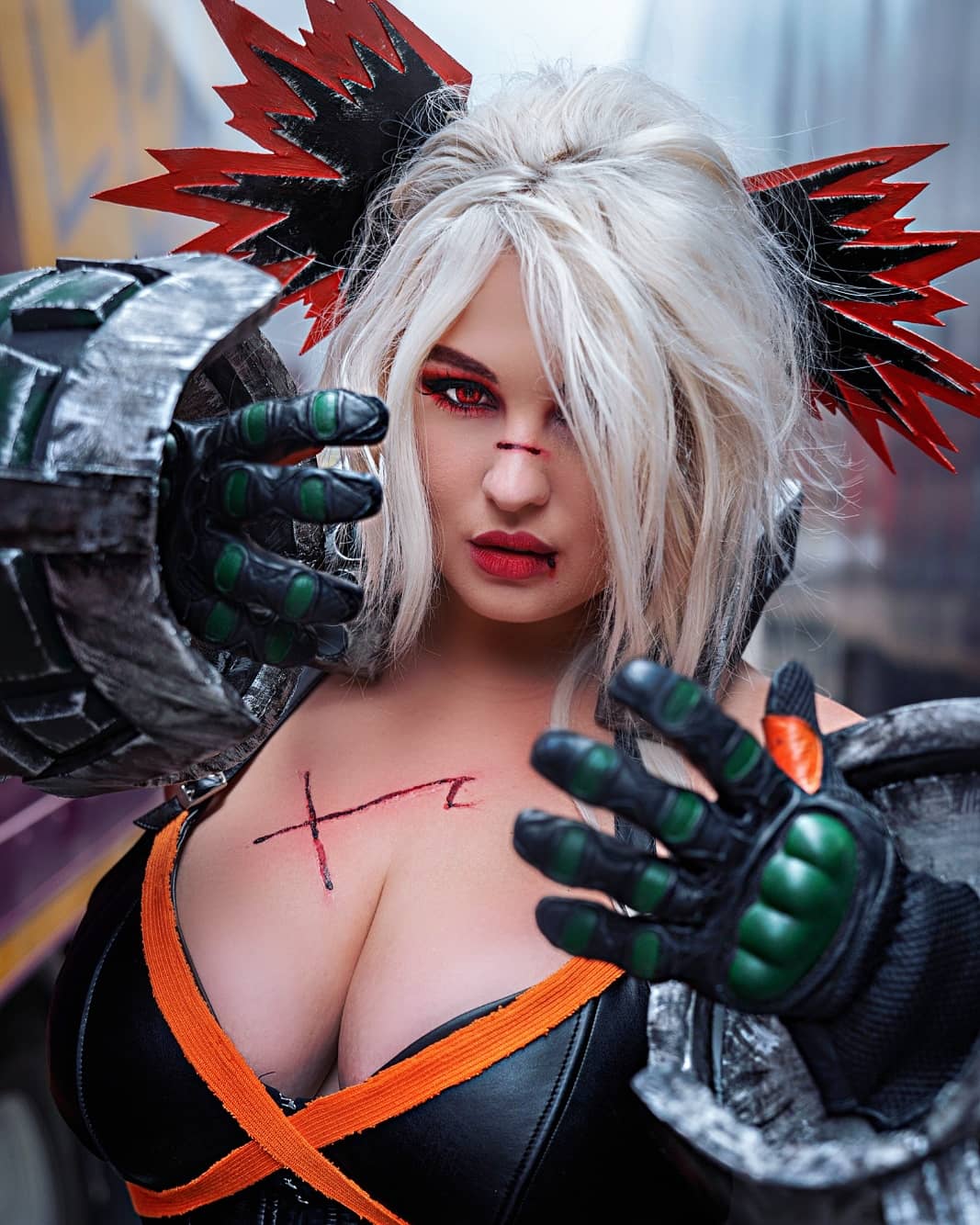 #3 Best Female Katsuki Bakugou Cosplay – Sammy's Cosplay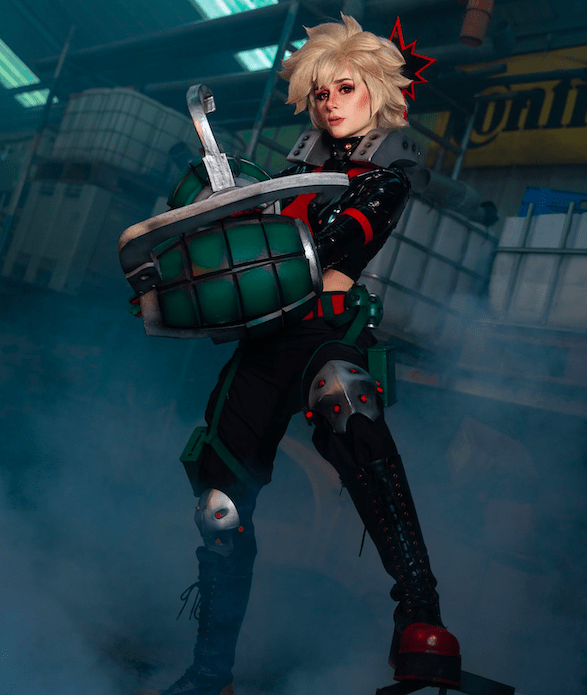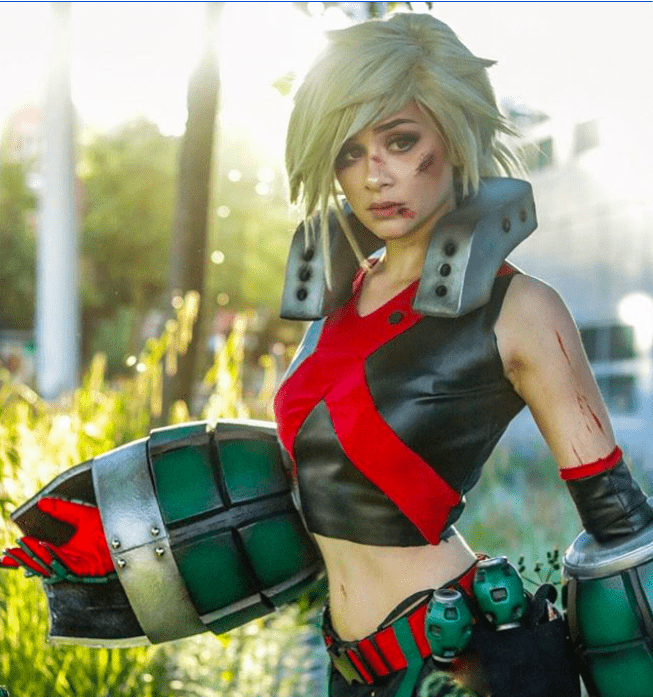 #2 Best Female Katsuki Bakugou Cosplay – Danielle Denicola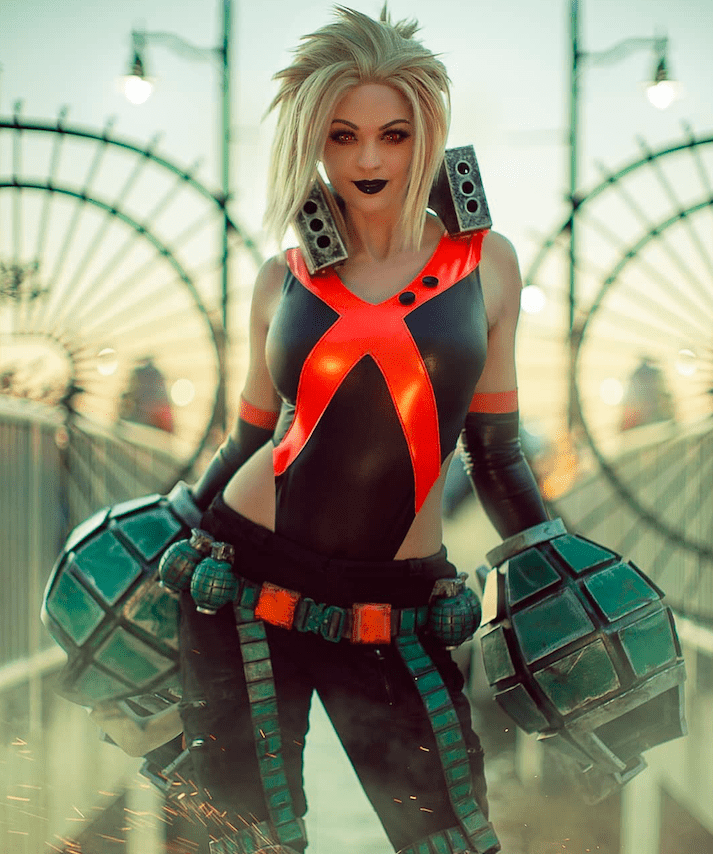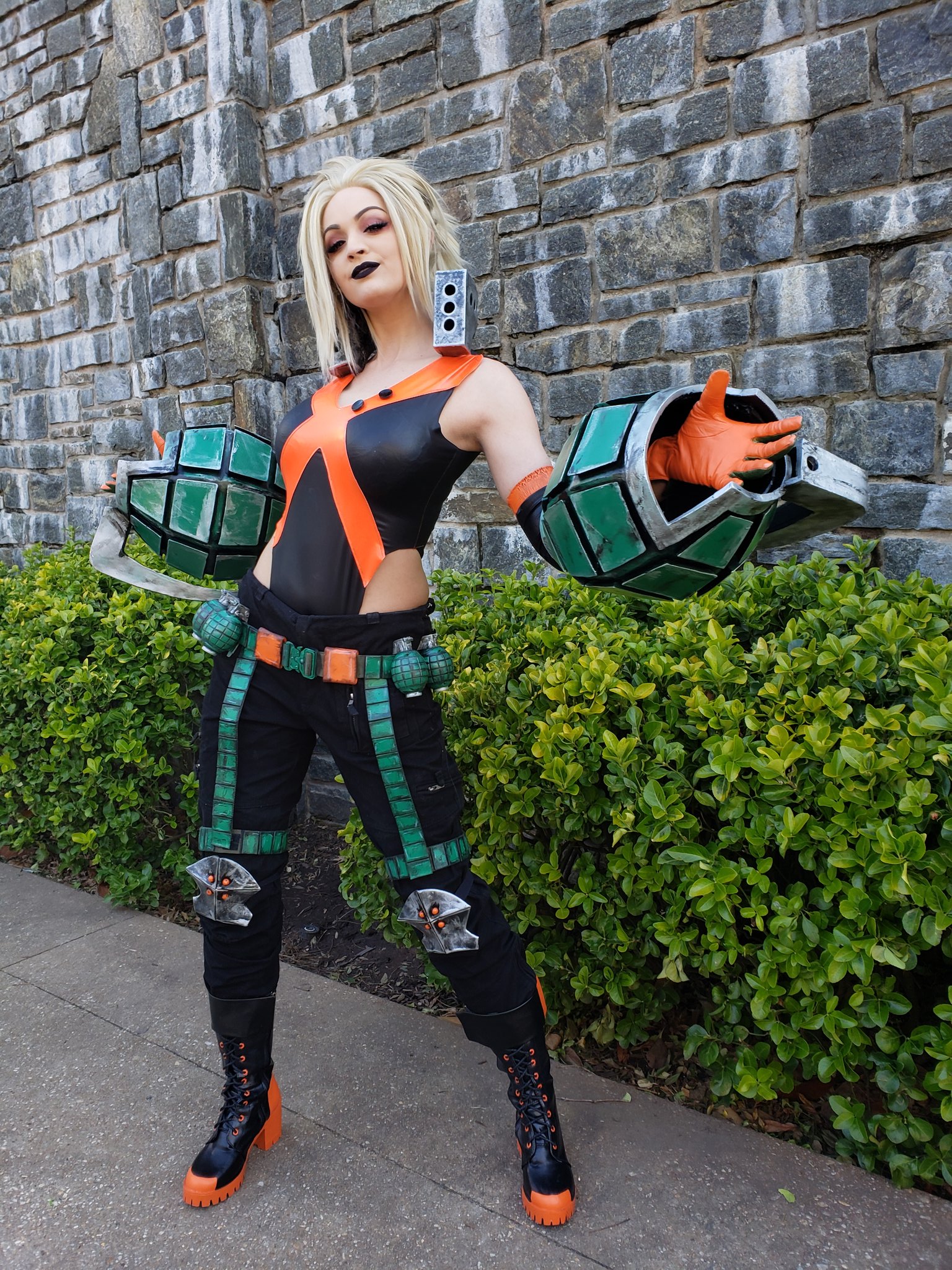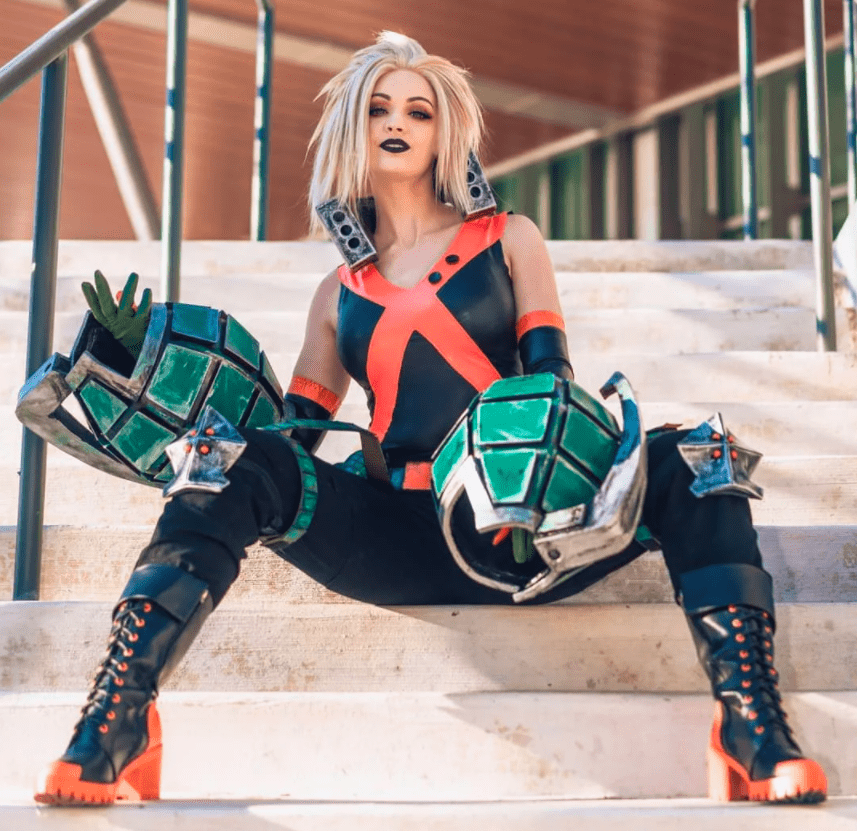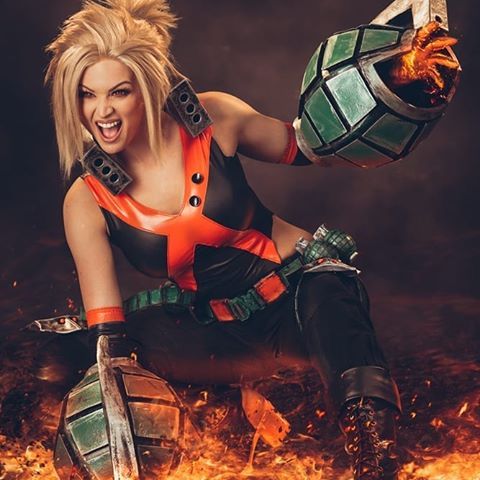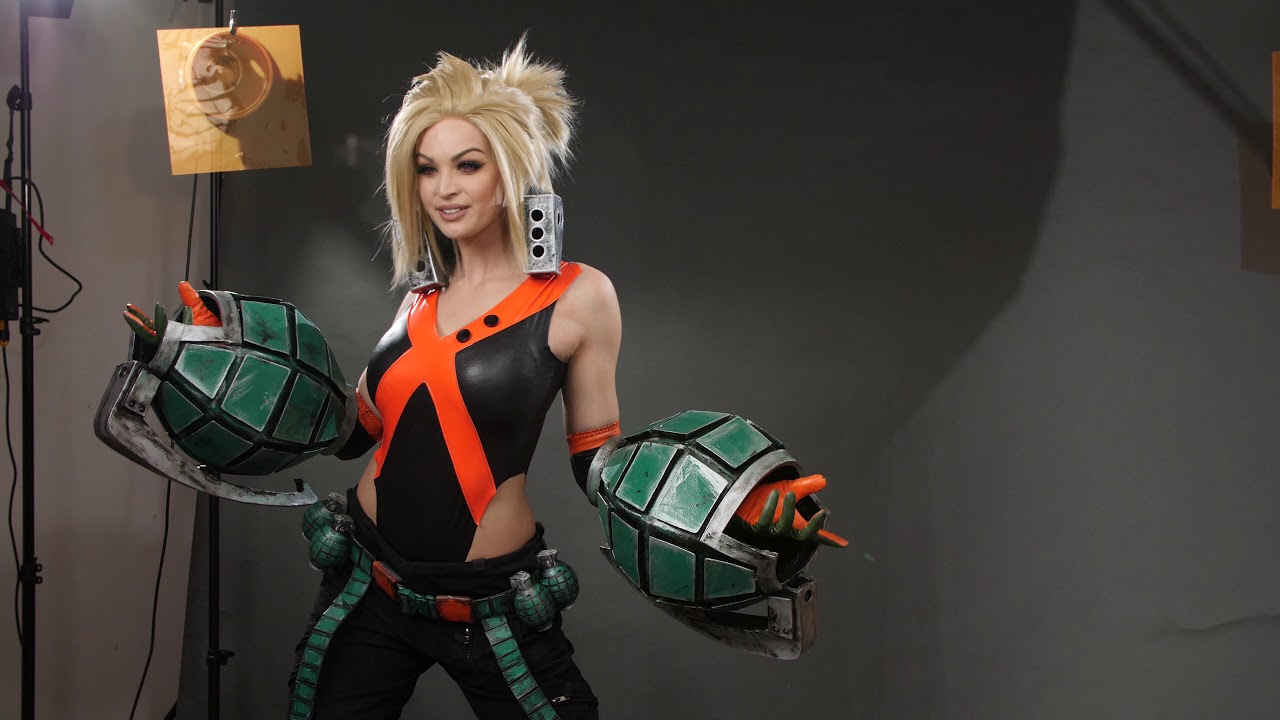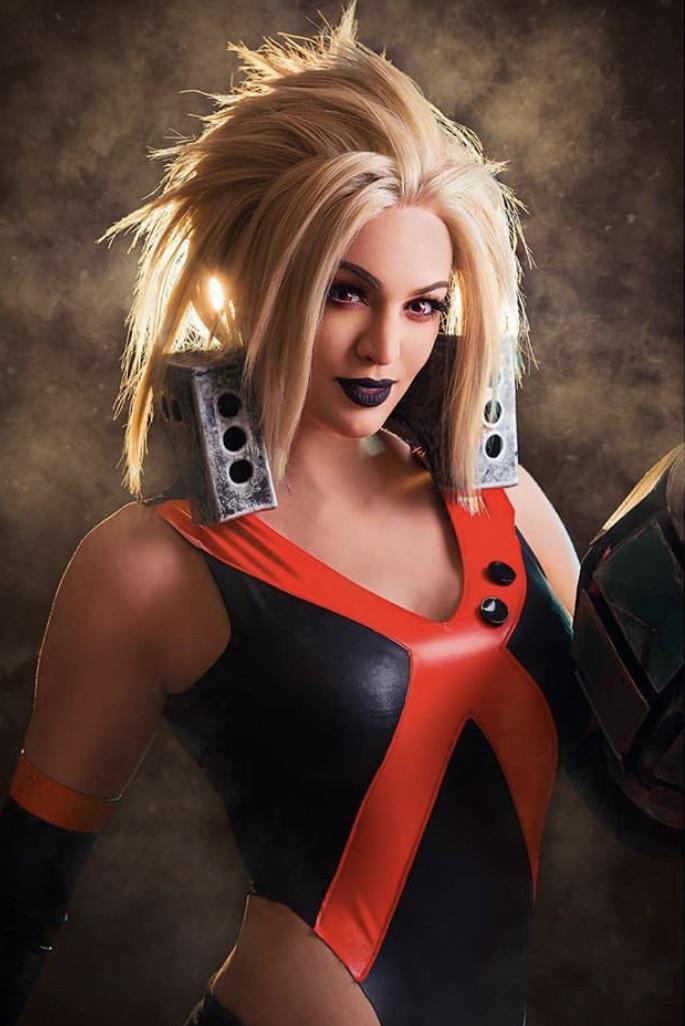 #1 Best Female Katsuki Bakugou Cosplay – Fantastic Nami

How to Dress Like Katsuki Bakugou from My Hero Academia
Hair:
Katsuki has ash-blonde hair in small, frizzy spikes jutting out from his head. You can either use blonde hair dye and hairspray to recreate this iconic style with your natural hair, or you can wear an ash blonde wig instead.
Use a strong hairspray to shape your hair into Katsuki's memorable hair spikes.
Eyes:
Katsuki has very narrow, angry red eyes. You can achieve a similar look using eyeliner and colored contact lenses.
You can buy black eyeliner pencils from most retail websites, drugstores and cosmetics shops.
Outfit:
Katsuki wears an oversized gray school uniform blazer with gold buttons and turquoise accent stripes, just like his other fellow students. Unlike all the other students however, Katsuki does up the buttons on his blazer incorrectly and often leaves the bottom one unbuttoned, creating a sloppy look to give off an attitude of nonconformity and non-caring.
He also wears a white dress shirt, but leaves the top collar buttons undone on-purpose, folding the collar itself into an upturned nonchalant 1970's disco style. He wears turquoise dress pants to finish off the ensemble.
Katsuki's hero suit consists of a skintight black tank top with an orange letter X across its front. His suit also features a metallic collar-like neck armor. He wears bright green grenade-like arm gauntlets, baggy trousers with shin pads, black and orange combat boots and a matching face mask with jagged accents that wrap around his ears and stick out behind his head during wear.
Accessories:
Katsuki wears a brown leather belt with a rectangular gold buckle around his waist. He also wears basic dark brown loafers with plain white socks.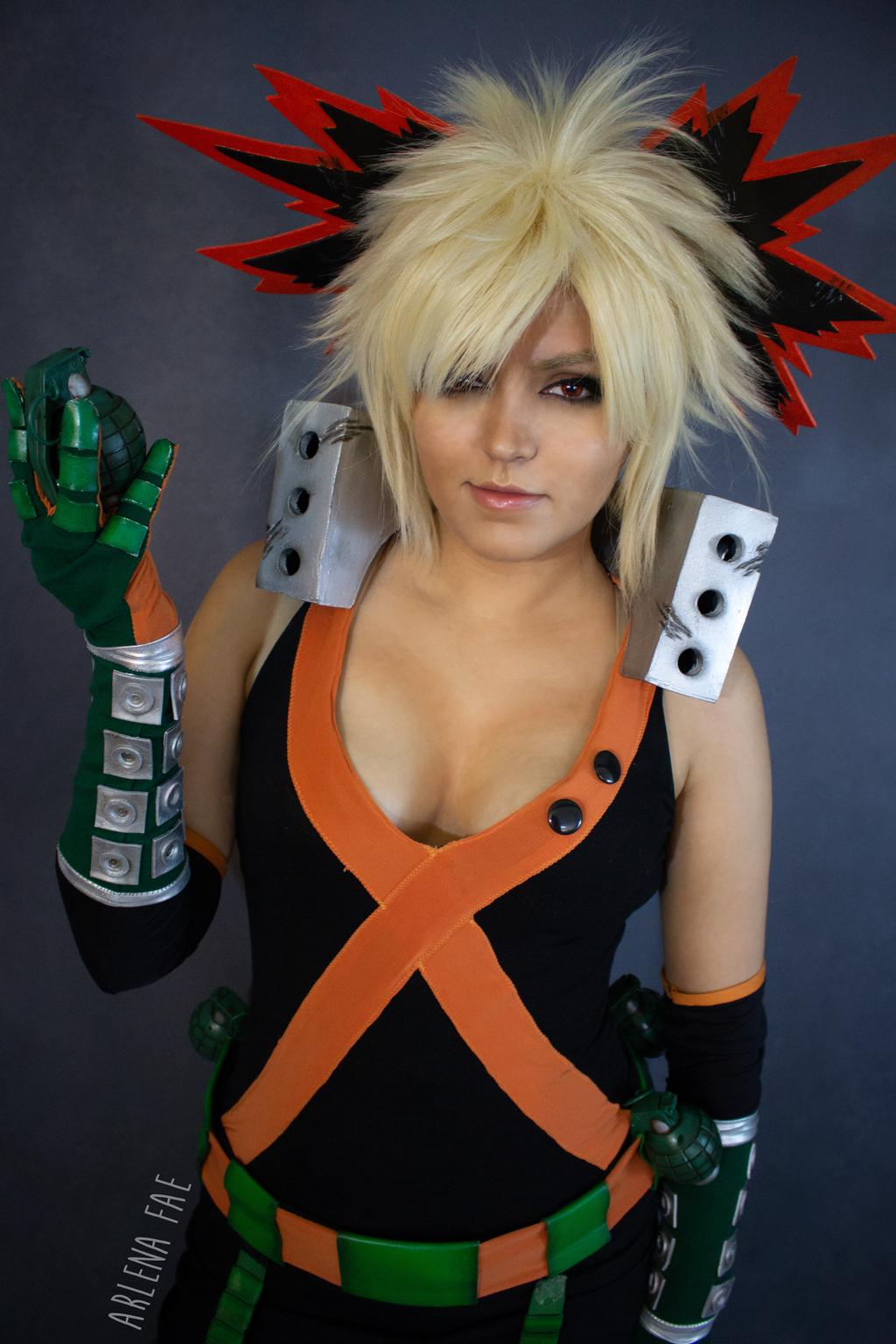 Why Do Cosplayers Love Katsuki Bakugou
Katsuki Bakugou is one of the main characters of My Hero Academia. He started as an anti-hero, always harassing and bullying the characters, especially the main character Izuku Midoriya. But towards the middle of the series, Katsuki began to change, especially after experiencing failures and defeats, particularly from Izuku. Despite the character's lousy personality and anti-hero antics, he was still very popular.
The series' Popularity Poll always ranks him near in the top 5, in both U.S. and Japanese polls, and he has held the number spot quite a few times already. That is why he is always an option for people when it comes to dressing up as an anime character. And it is not only guys who dress up as Katsuki, but girls as well. Looking at the Katsuki Bakugou cosplay photos, you can see that women have put a sexy appeal when it comes to cosplaying Katsuki Bakugou.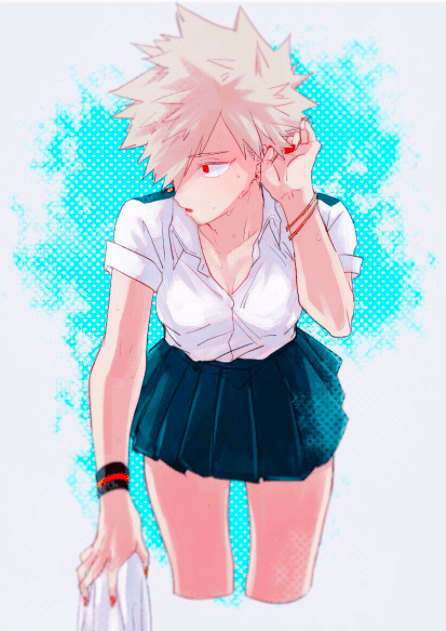 NEXT
Did you like the female Katsuki Bakugou cosplay collection? Are there any other Emilia cosplayers that we should feature? Let me know on twitter @Cospixy or message me on instagram @Cospixy or better yet, just drop a comment below!