This Lady Deadpool cosplay guide with the collection of sexy Lady Deadpool pictures will have any Marvel fan absolutely drooling. In the hit comic book movie 'Deadpool', Wade Wilson (played by Ryan Reynolds) is just an ordinary guy – a New York freelance mercenary who protects women from "would-be stalkers" on the gritty urban streets. His favorite girl is Vanessa. One night he proposes to her, but suddenly the romance is interrupted when he collapses and is quickly diagnosed with terminal cancer.
Desperate for a cure to keep him and Vanessa together, he runs off in the middle of the night only to be held hostage and experimented on. He becomes horribly disfigured and mutated, but he adopts the identity "Deadpool", standing up to those who wronged him and saving others while attempting to win Vanessa back. He might look menacing and his language can be extremely vulgar at times, but at the end of the day he's a lover, not a fighter.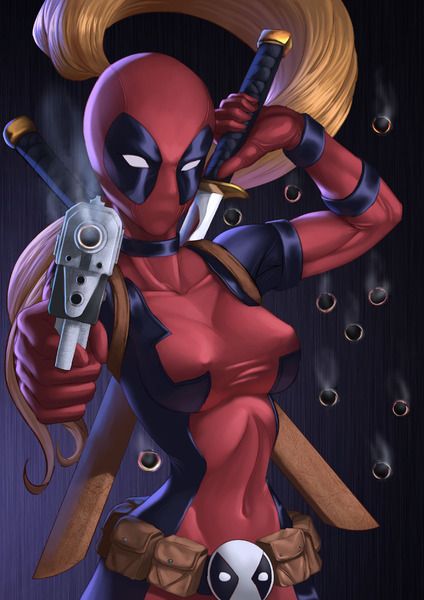 The Best Sexy Lady Deadpool Cosplay Collection
Use your own superhuman abilities and make a Lady Deadpool cosplay costume for your next party or cosplay convention! These cosplayers have done exactly that and they have turned the the He into a She in wonderful fashion and some with nude cosplays.
Nude Lady Deadpool Cosplay by Octokuro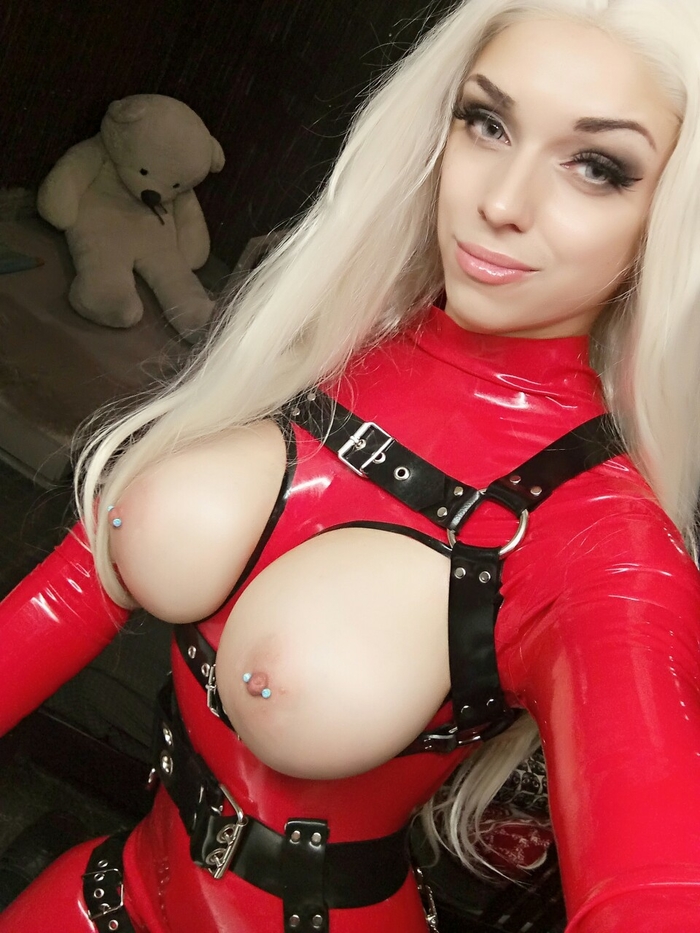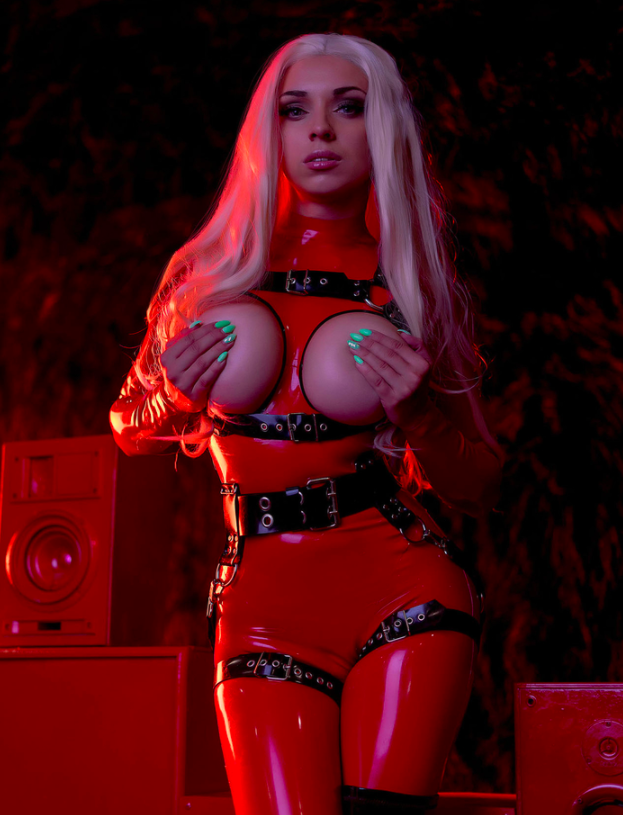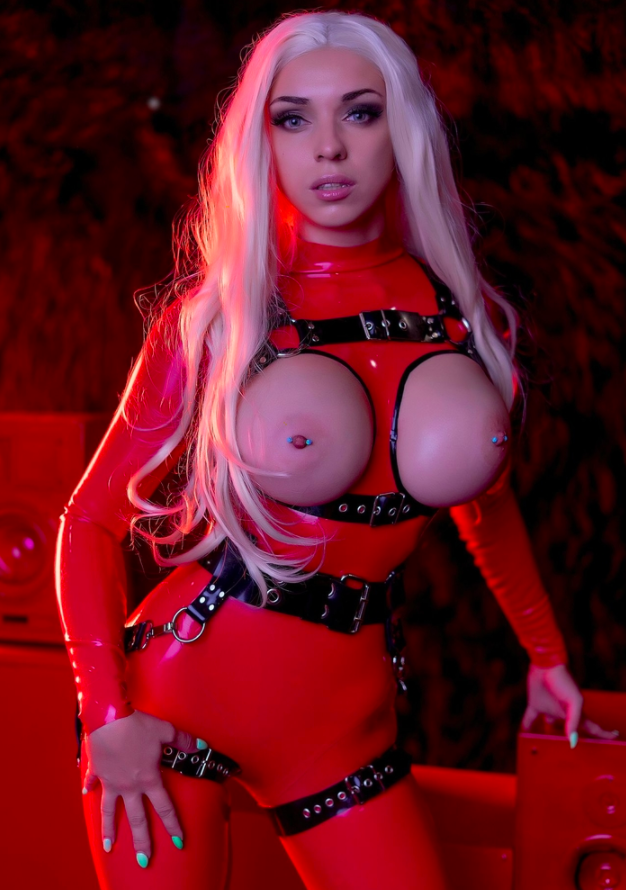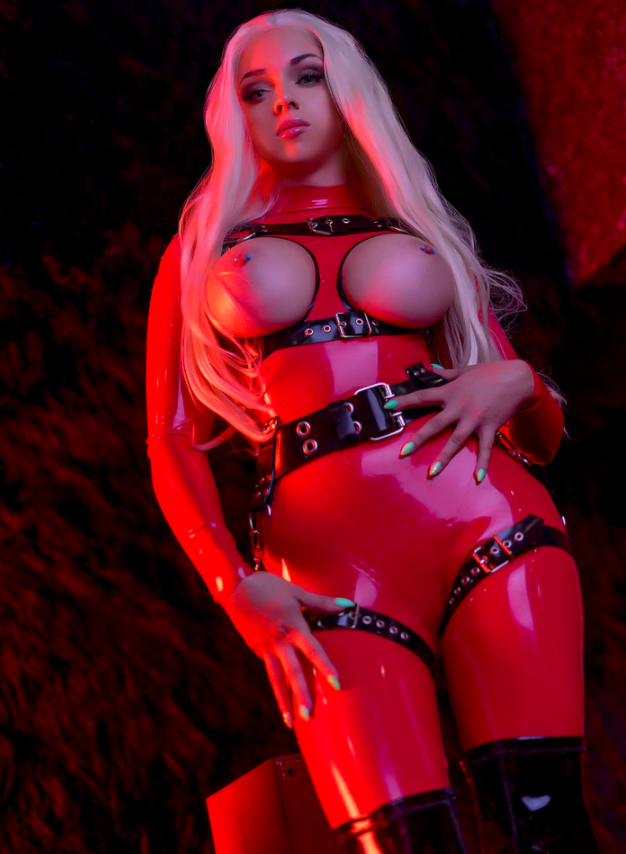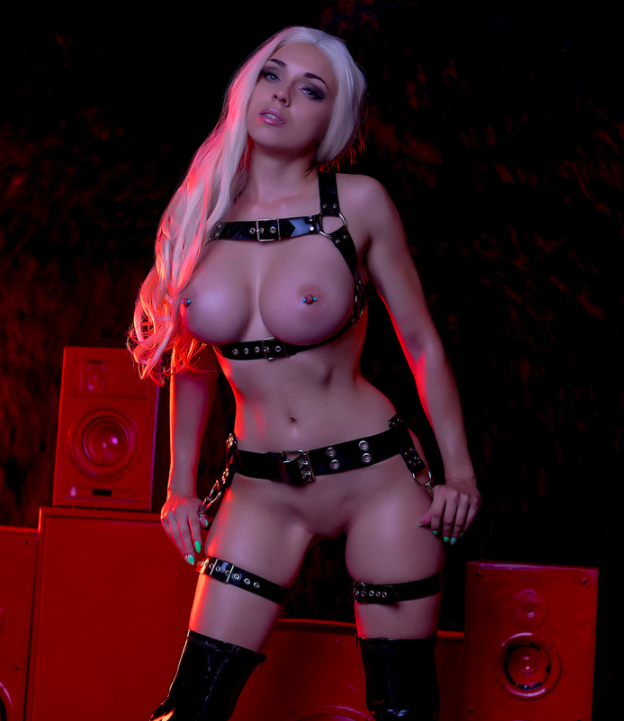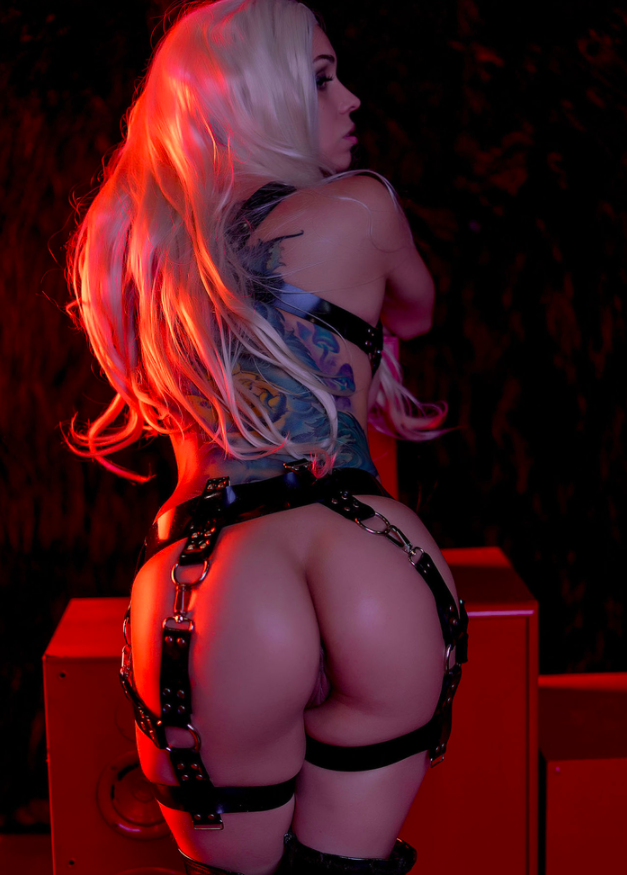 Nude Lady Deadpool Cosplay by Octokuro (part 2)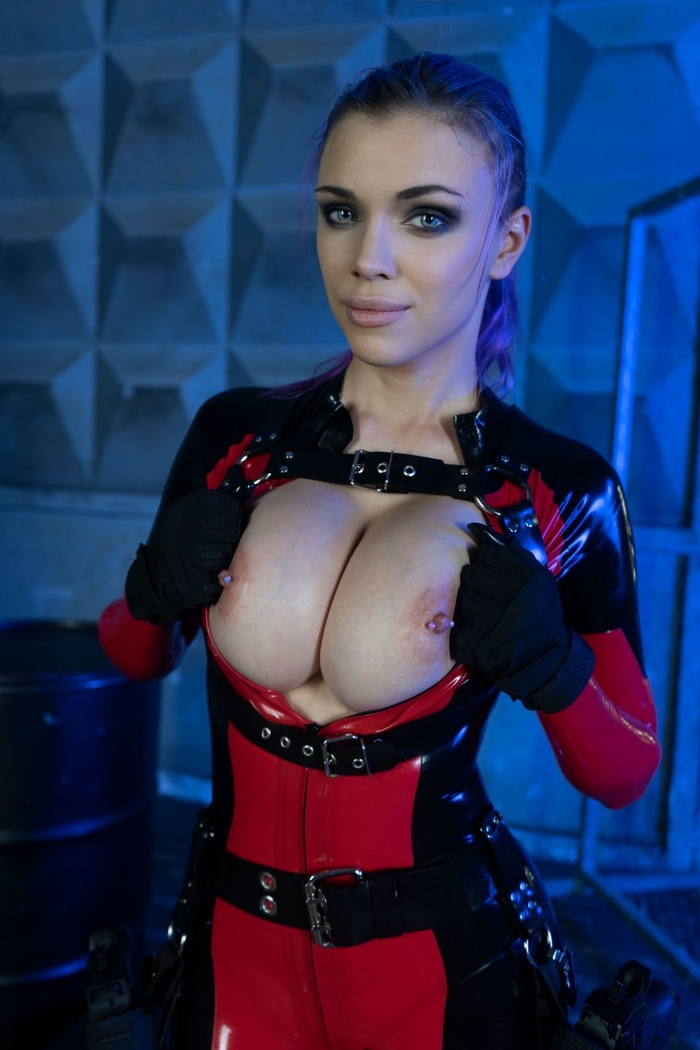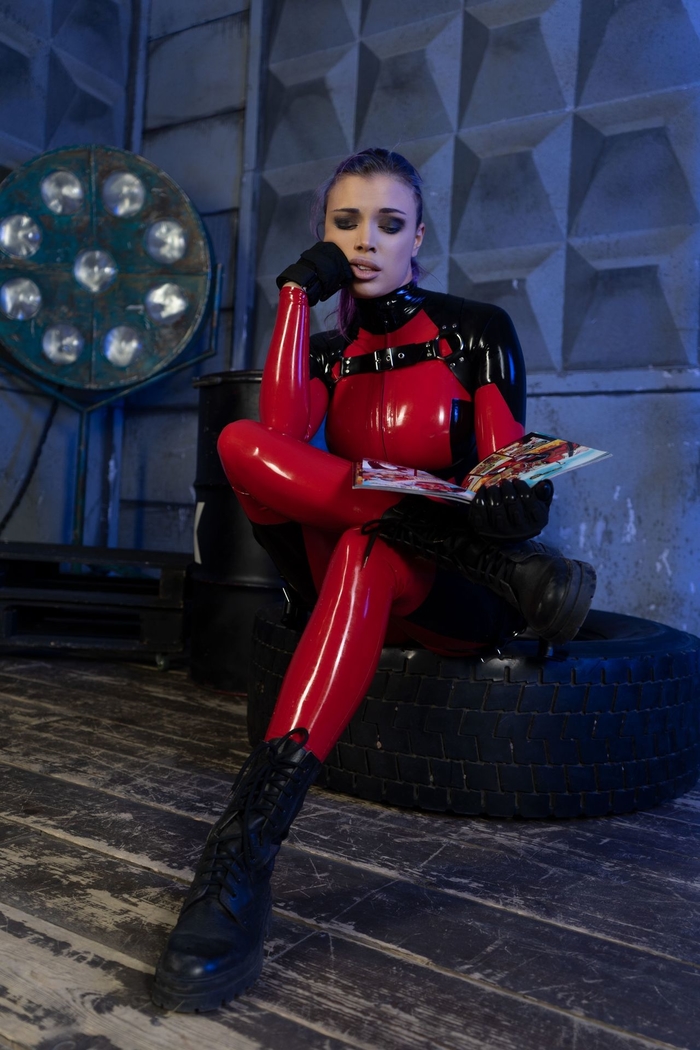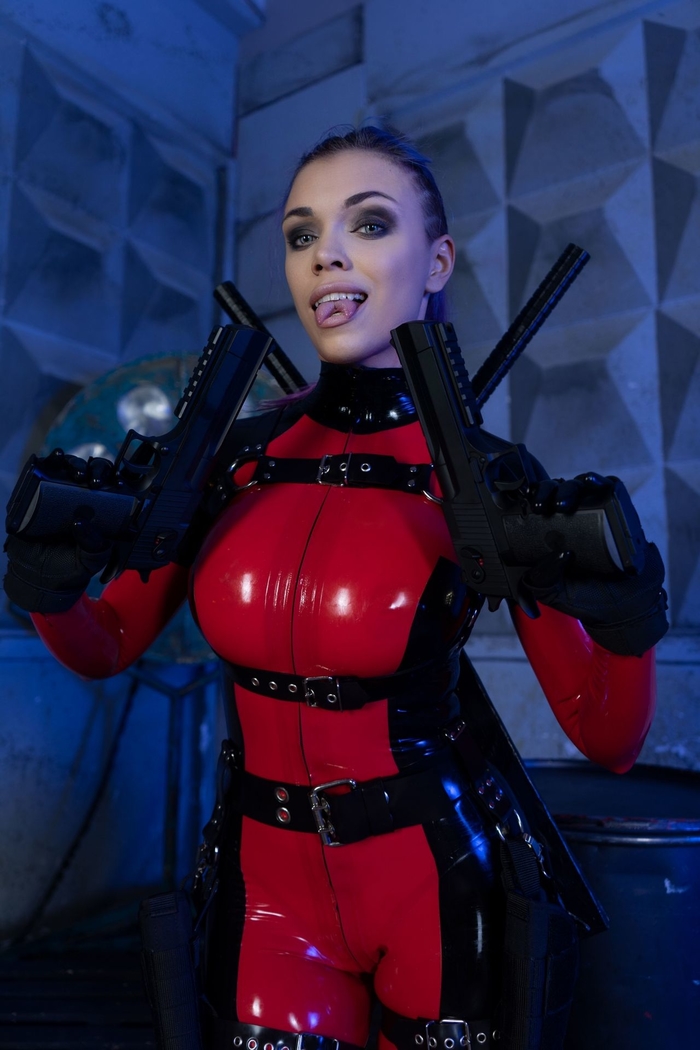 Lewd Lady Deadpool by Oichi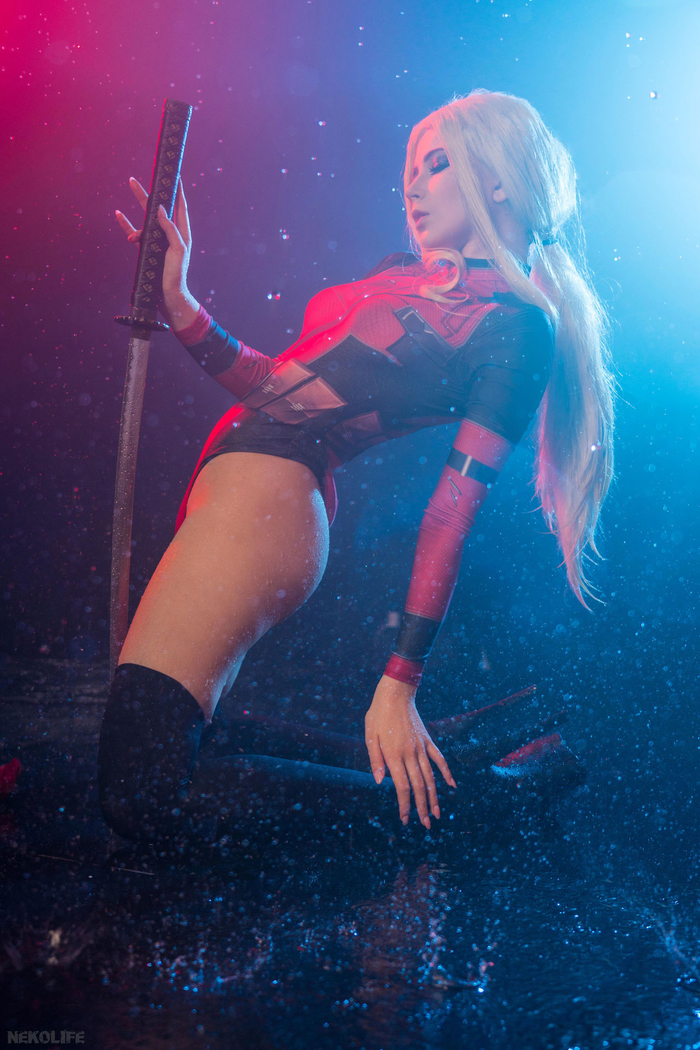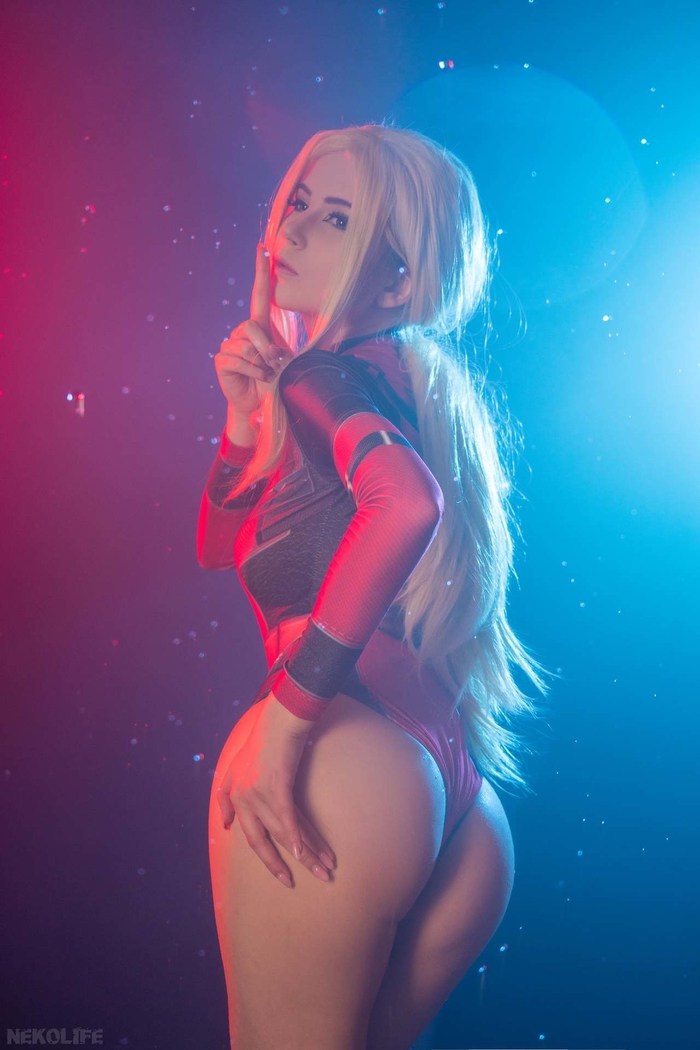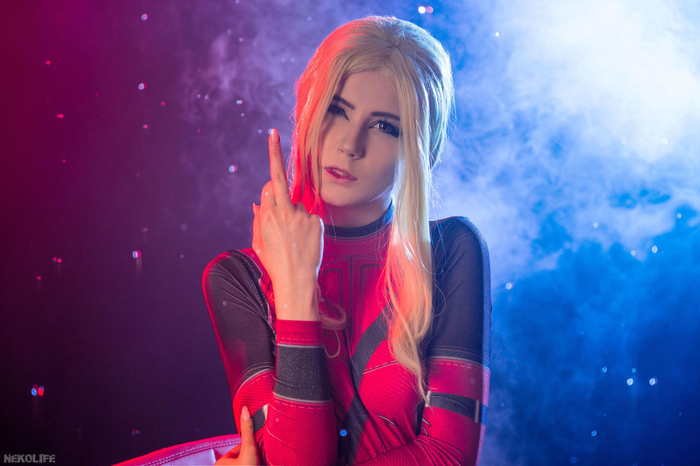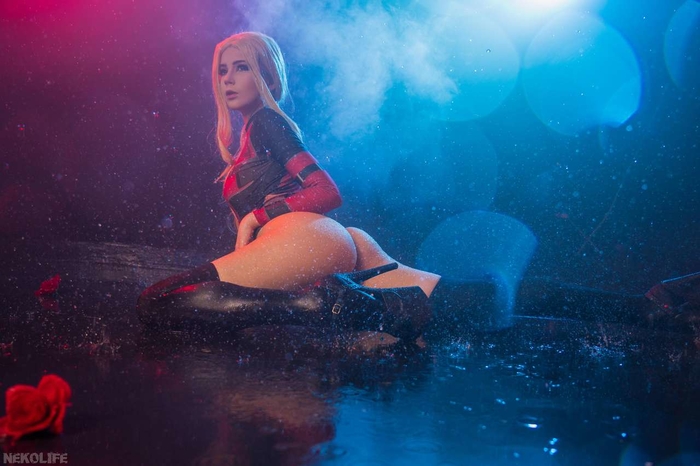 Lady Deadpool by Rolyat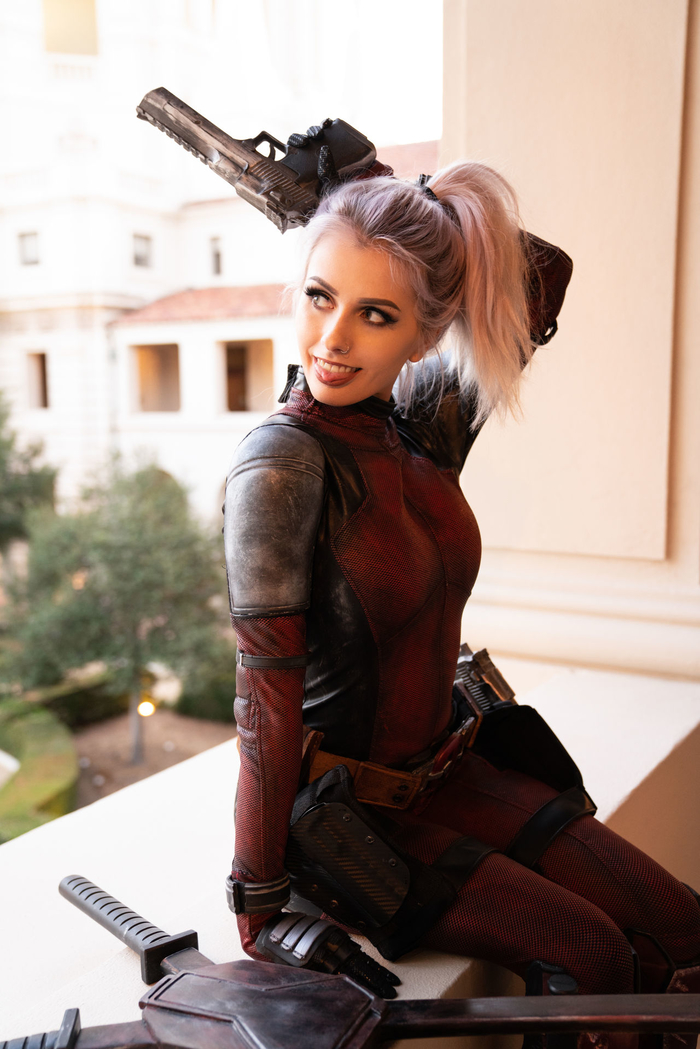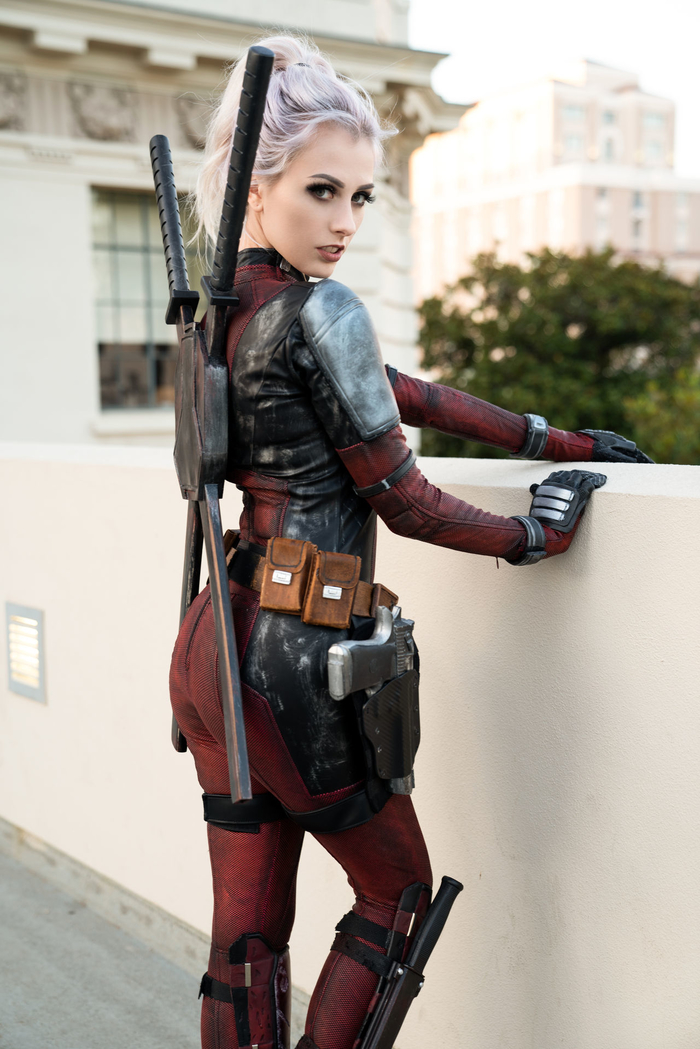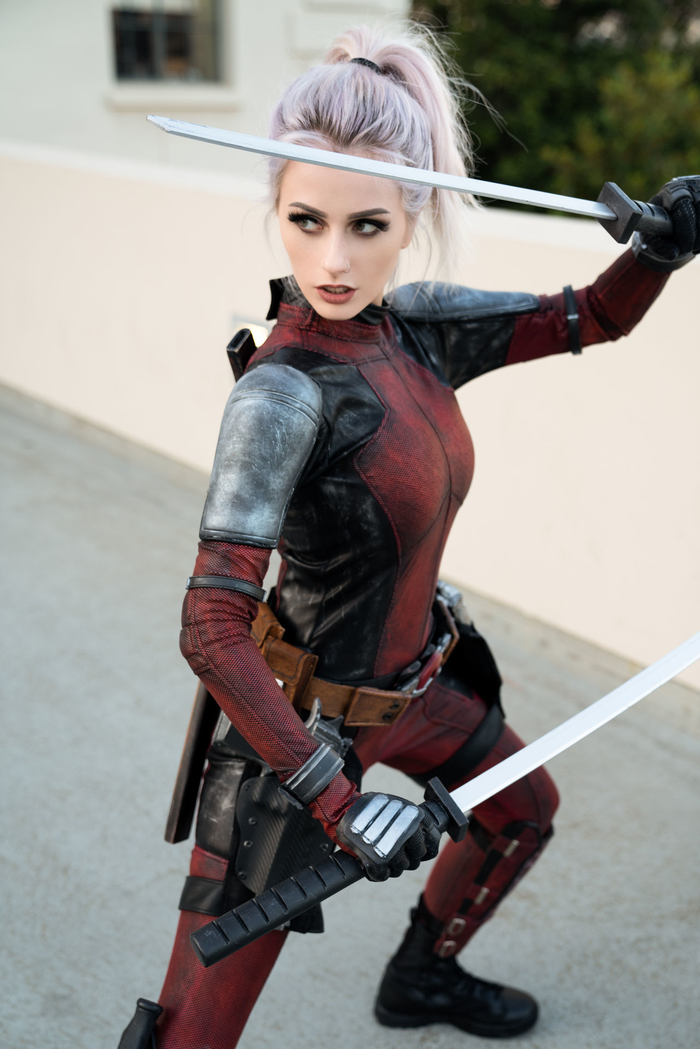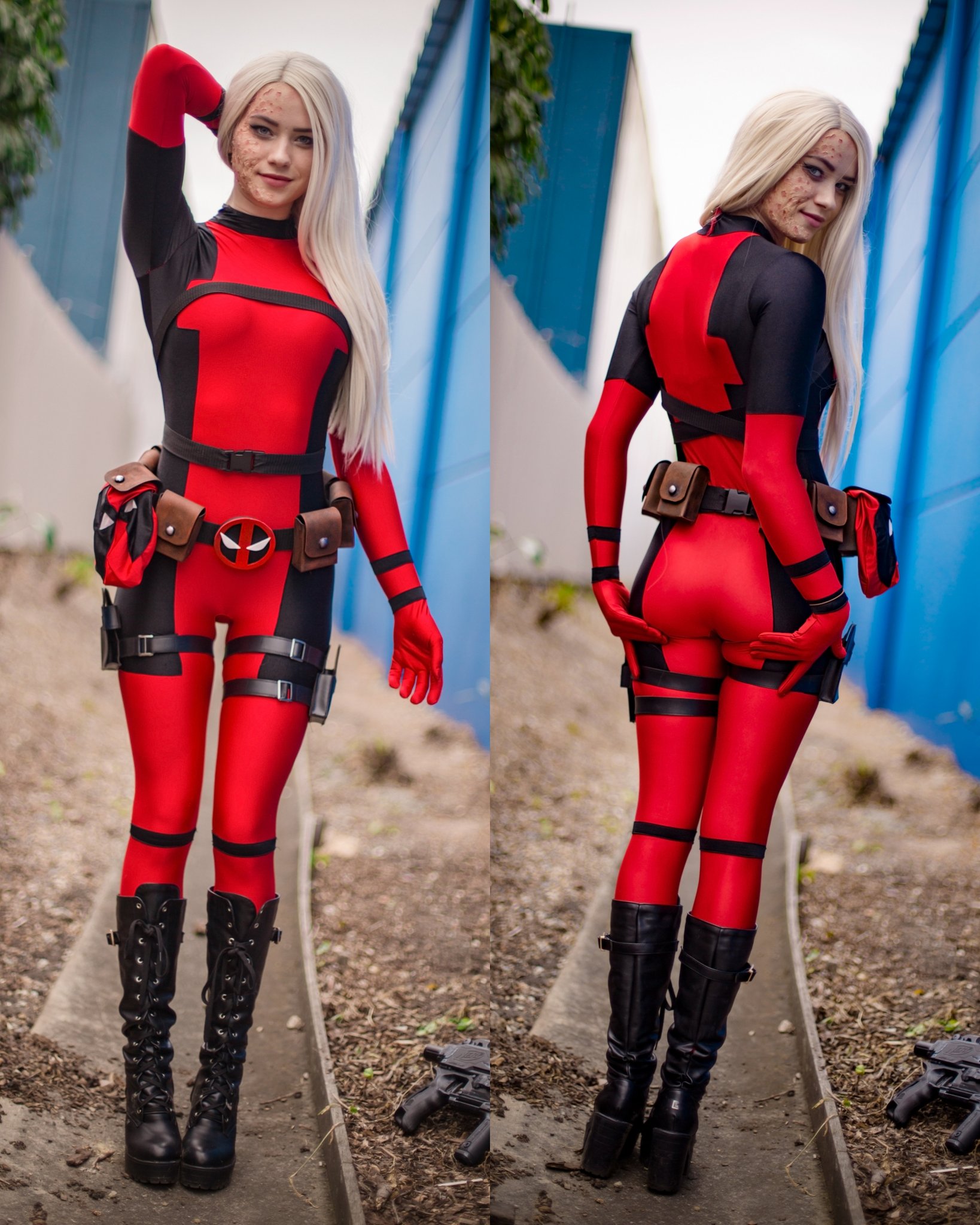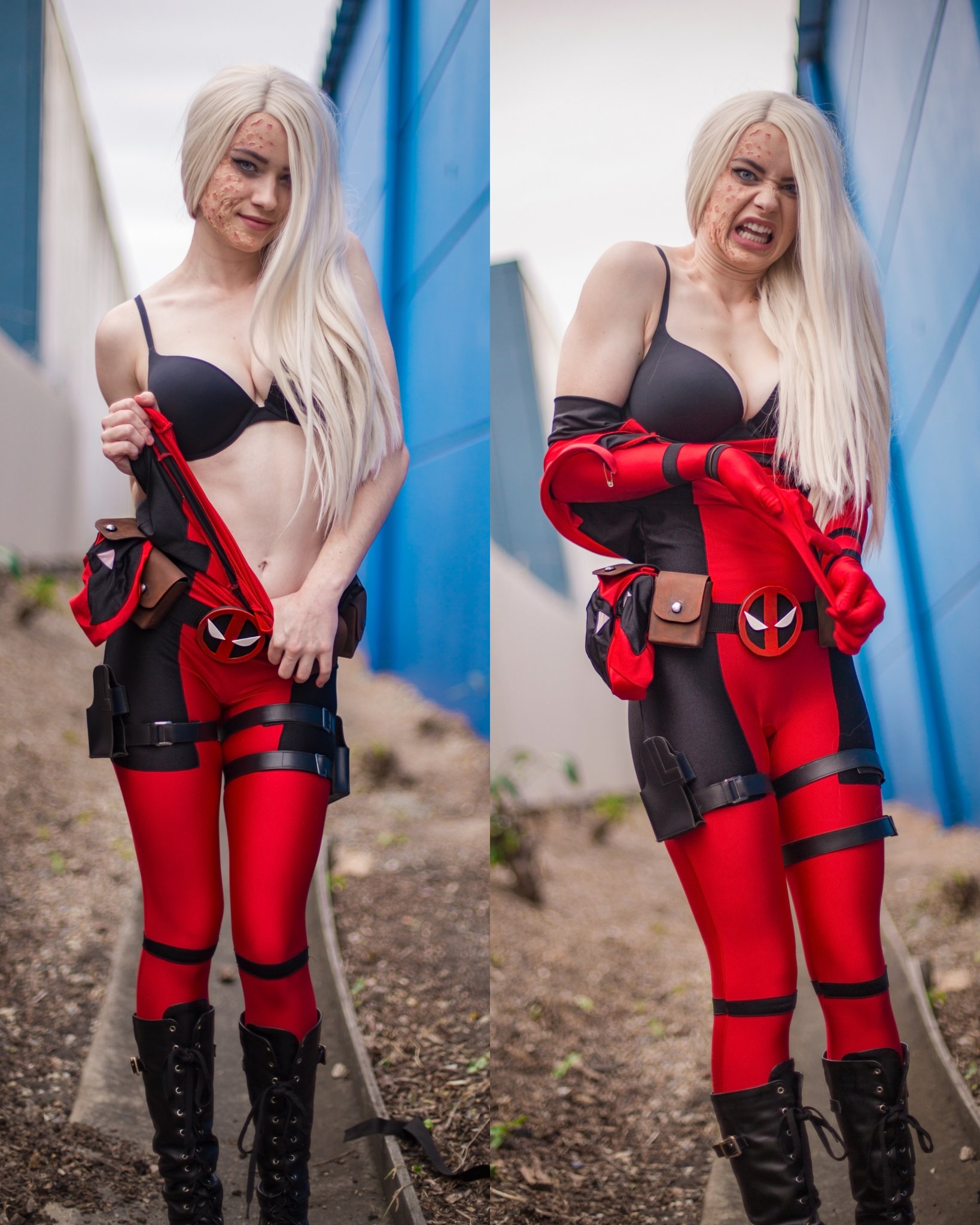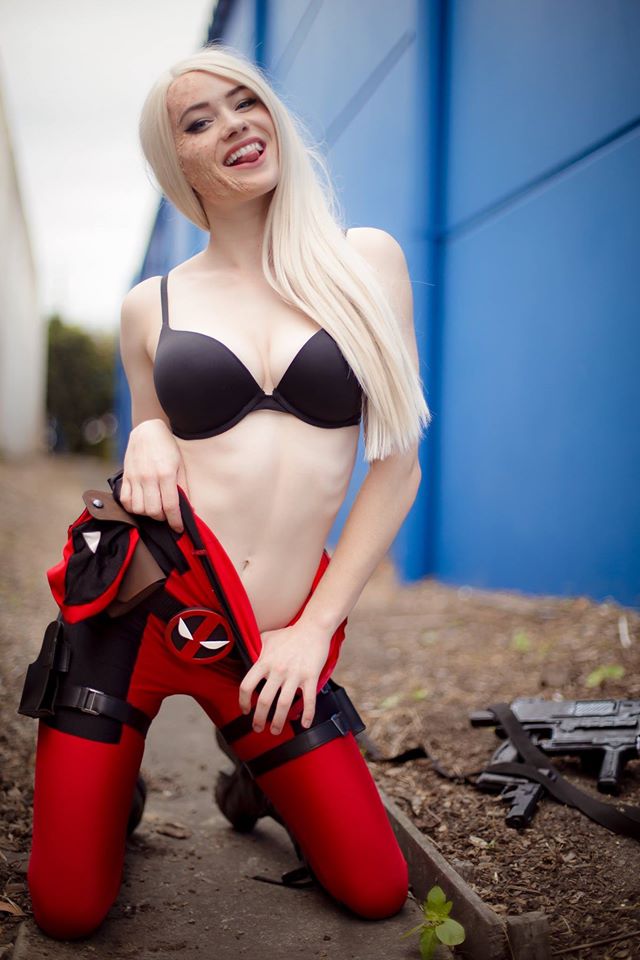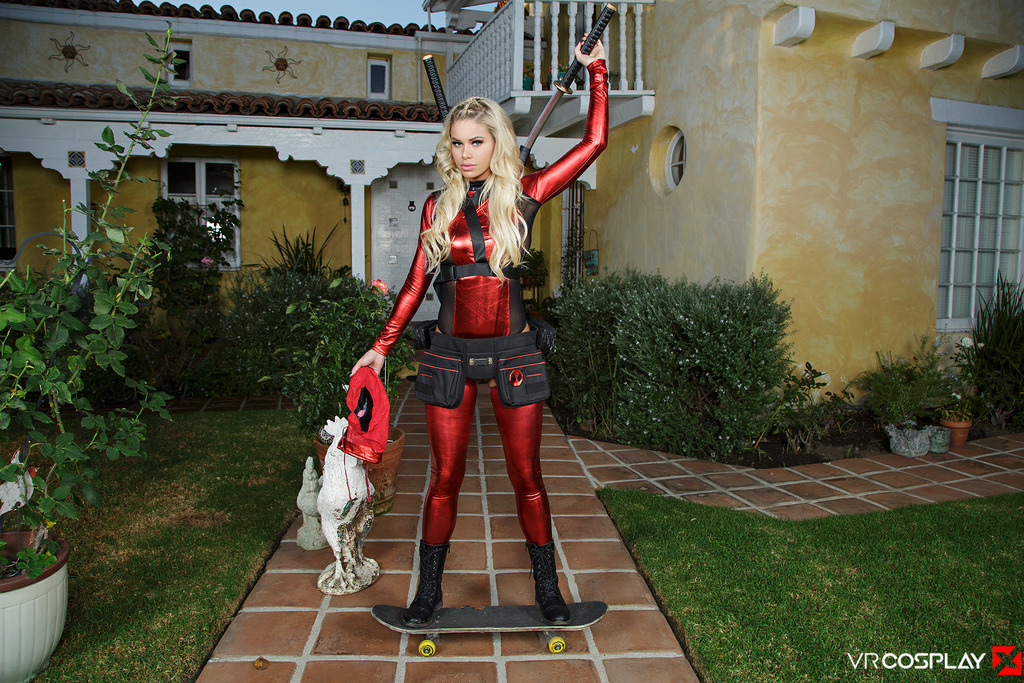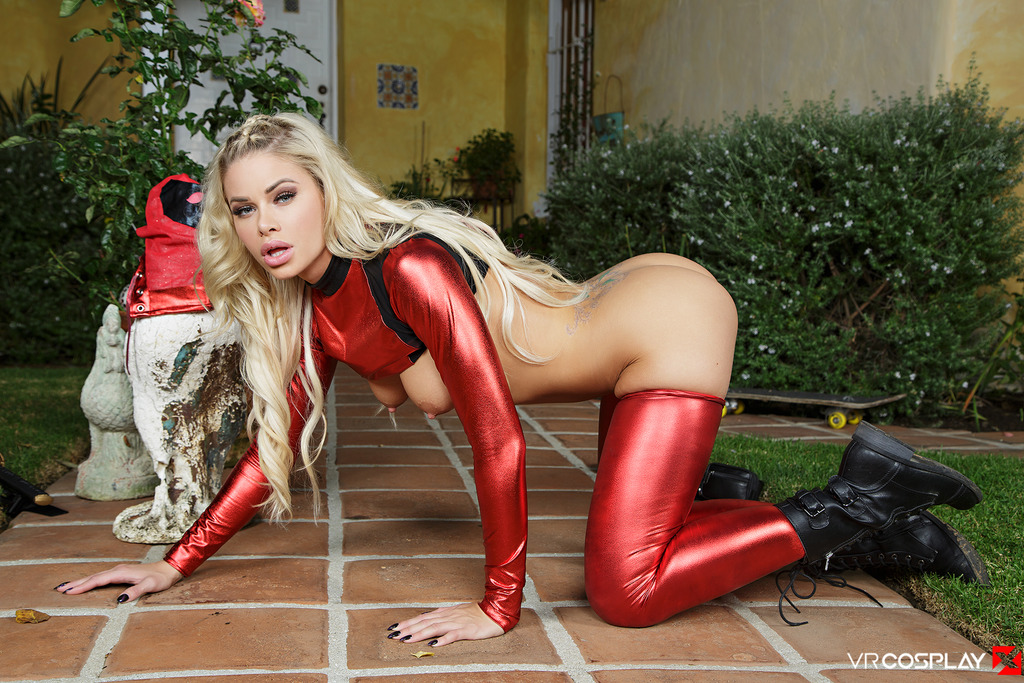 How to Dress Like Deadpool (Movie Version)
Mask:
Deadpool's face and hair are covered up by a thick mask, light red in color with black patches in a sinister tilt stitched around his eyes, which are completely opaque white.
You can use opaque contact lenses to get this look, but remember to read the safety precautions regarding non-prescription contact lenses to avoid getting an infection. You can purchase a Deadpool mask online or you can even sew your own using cloth scraps.
Authentic Deadpool Suit:
Matching his mask, Deadpool wears a full body suit with the same fabric and color scheme as his mask. His suit also has black plastic buckles and straps, allowing him to carry items on his back.
Just like the mask, you can either buy one or create your own using any fabric you'd like. You can also choose to wear layers under your suit for colder nights, and make your style work however suits you best.
Deadpool Boots:
Deadpool wears some highly practical tactical boots which help him kick ass and kick some heads in. The boots are plated with red armored material to match the rest of his suit.
If you attempt to make this yourself, be sure to use the same material that you use for other armored pieces of the merc suit. Replica Deadpool boots are also available at costume shops and ecommerce sites online.
Accessories:
Deadpool wouldn't be Deadpool without his iconic weapons. He carries two black samurai swords on his back wherever he goes, one crossed over the other, and he wears black leather gloves on his hands.
One thing is for sure, if you're going out for Halloween this year, your hands won't get cold and you'll have an excellent grip for goodies! You can buy fake samurai swords or as an extra project to work on, you can create your very own swords from recycled household materials.
Are you ready to join the X-Men? With a Deadpool costume, you'll be the life of the party, and this is your chance to dress in disguise for an extra mysterious quality. Will your friends and family recognize you?
About Deadpool
Quotes:
From the studio that inexplicably sewed his fucking mouth shut the first time comes five-time Academy Award viewer, Ryan Reynolds in an eHarmony date with destiny. Ladies and gentlemen, I give you… me! Deadpool.
RELATED:
Did you like the sexy Lady Deadpool cosplay collection? Are there any other cosplayers that belong on here? Let me know on twitter @Cospixy or message me on instagram @Cospixy or better yet, just drop a comment below!