Complete lewd and nude Lucy Kushinada Cosplay By Hidori Rose bringing the Cyberpunk video game character to real life full body nude cosplay.
RELATED
Hidori Rose is a well-known personality on social media platforms who gained fame for her cosplaying, modeling, and anime-themed content. She is from the United States and has a large following on platforms such as Instagram and YouTube. Her unique style and striking resemblance to Japanese anime characters have gained her a loyal fan base.
Hidori Rose is considered a talented cosplayer and model, and her fans appreciate her creativity and dedication to her craft. Besides this, Hidori has been the face of various makeup, lingerie and sports brands on different social media platforms. She has also appeared on the cover of several magazines and newspaper editorials. Further, information about her family, career, and achievements will be updated soon, as our investigations are completed.
Hidori Rose has been featuring as one of the top 5 cosplayers across the world for the last 8 years running. She has recently had a boob job and slimmed down since her first naked cosplay releases. She has been consistently producing full body naked cosplays and cosplay videos. Hidori Rose has an Only Fans account where she showcases her naked cosplay sets and videos. She also has a Secret Cospixy Exclusive Nude Cosplay Collection e-Book.
Lewd and Nude Lucy Kushinada Cosplay By Hidori Rose
Hidori Rose will be featured regularly on Cospixy along with her full body nude images and hardcore cosplay videos. Hidori Rose teamed up with Mikomi Hokina in this sexy lewd and nude gaming cosplay set.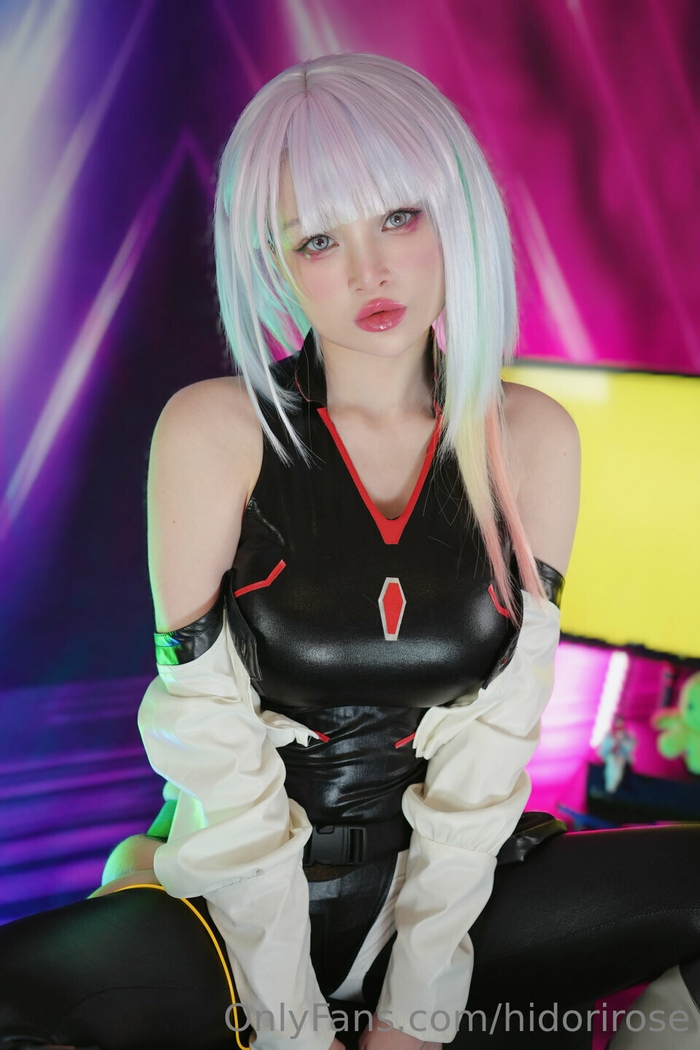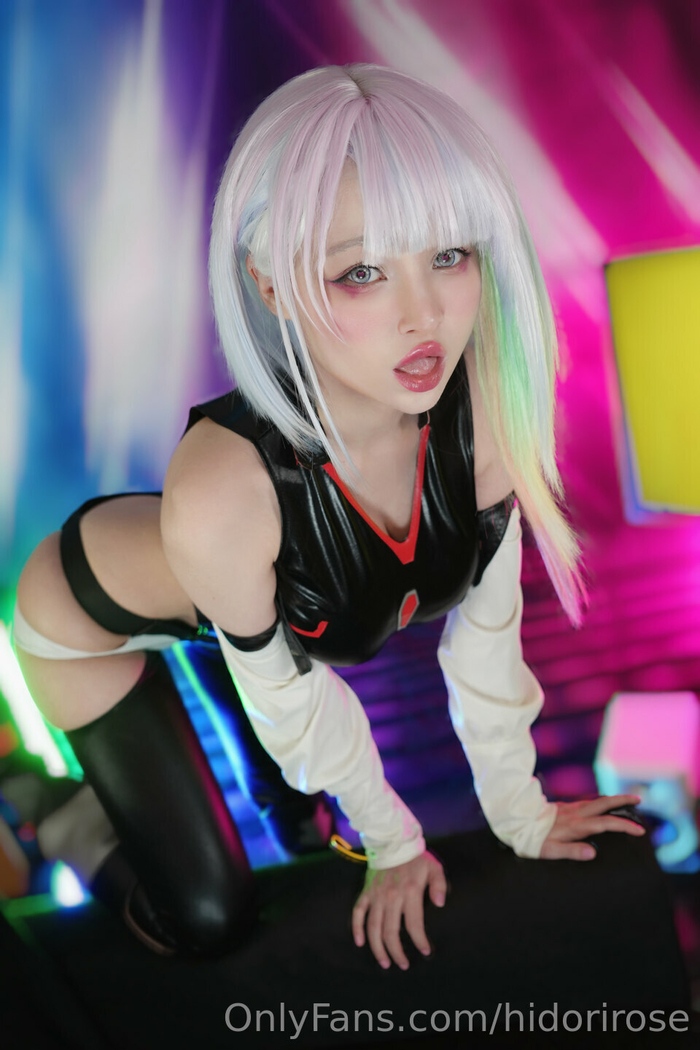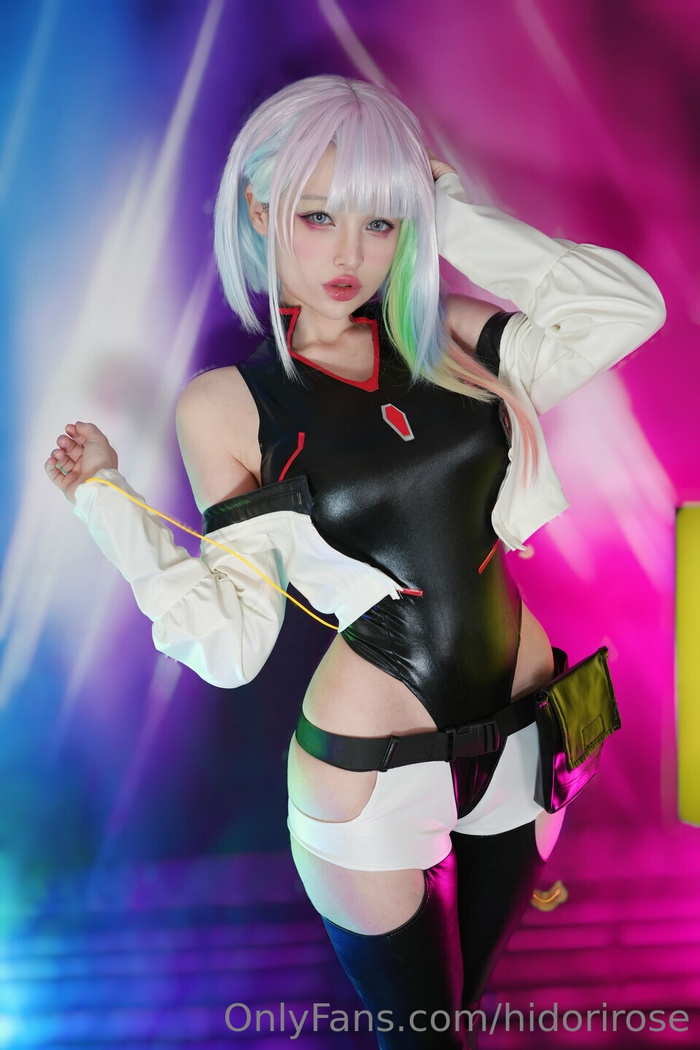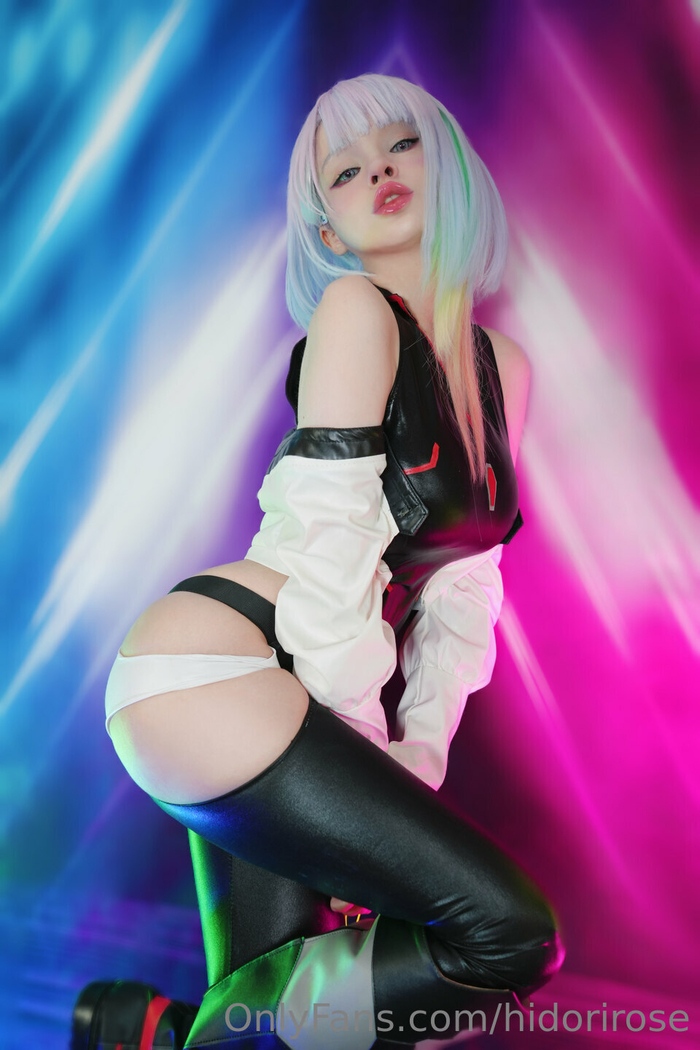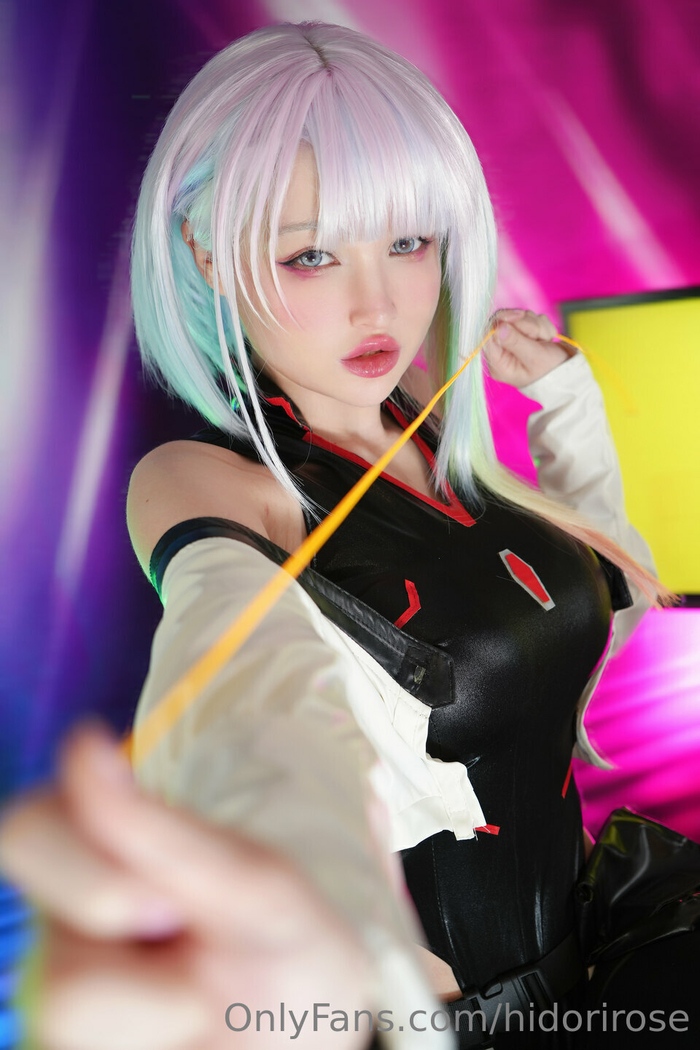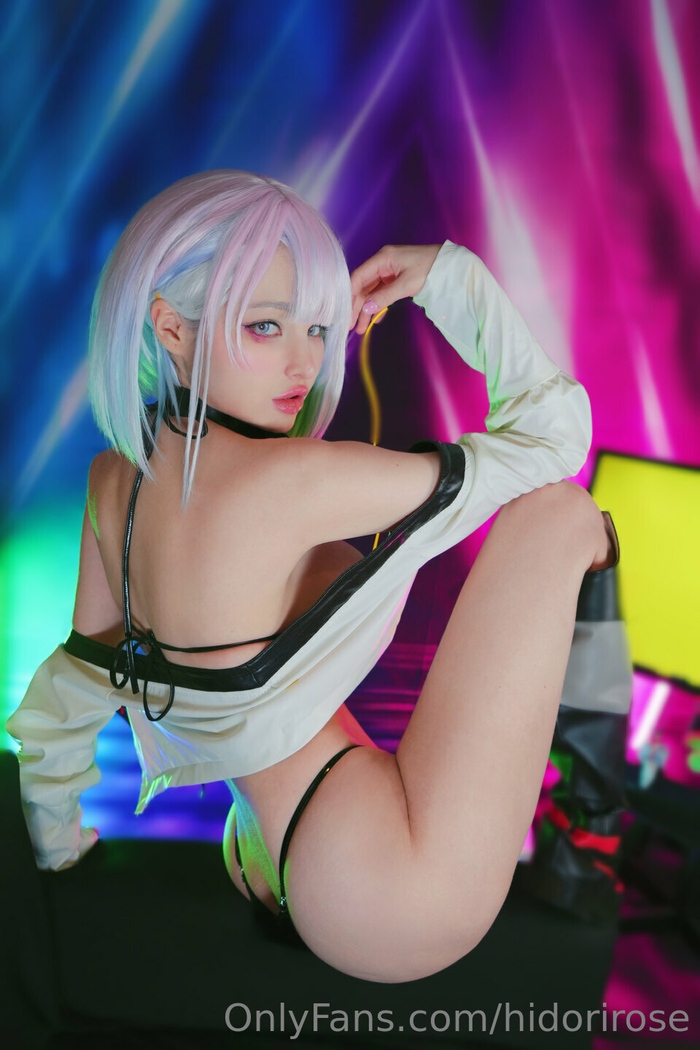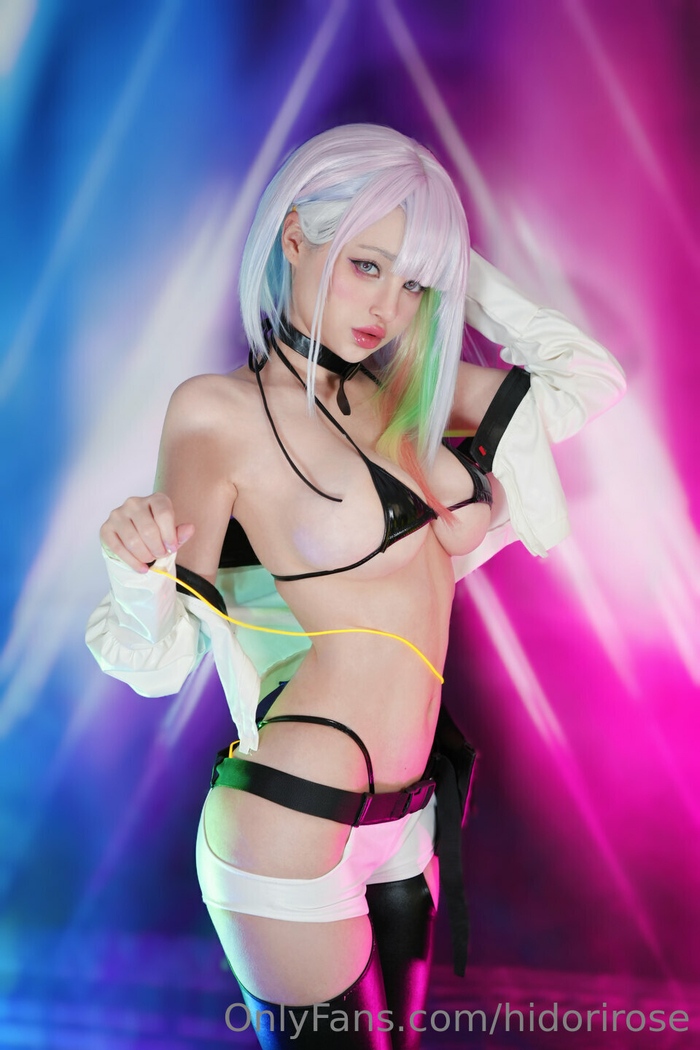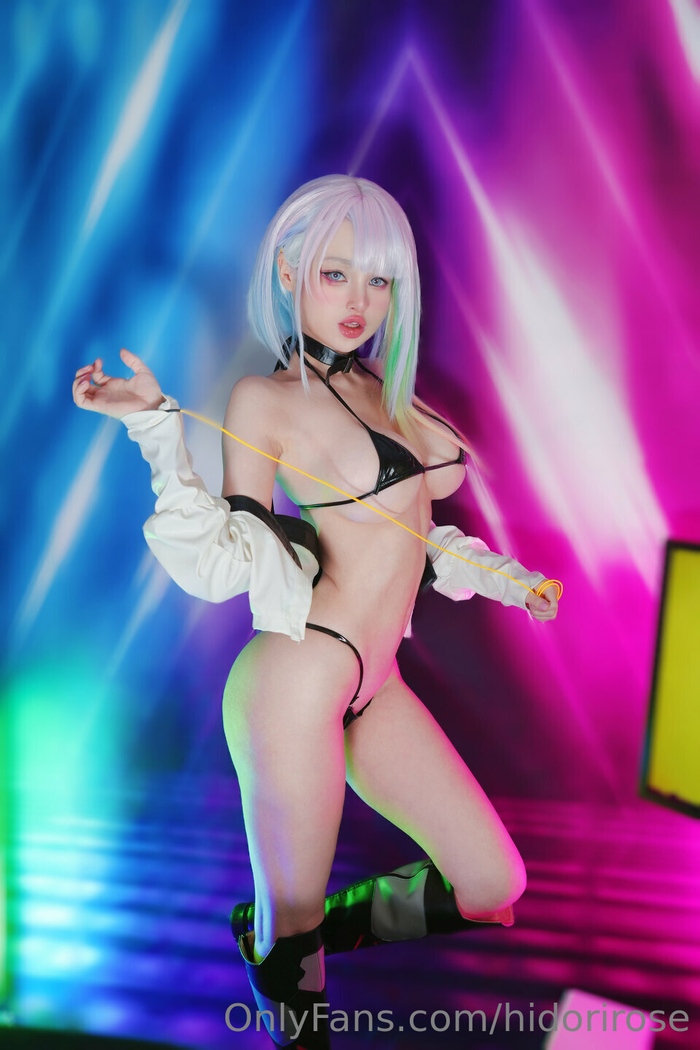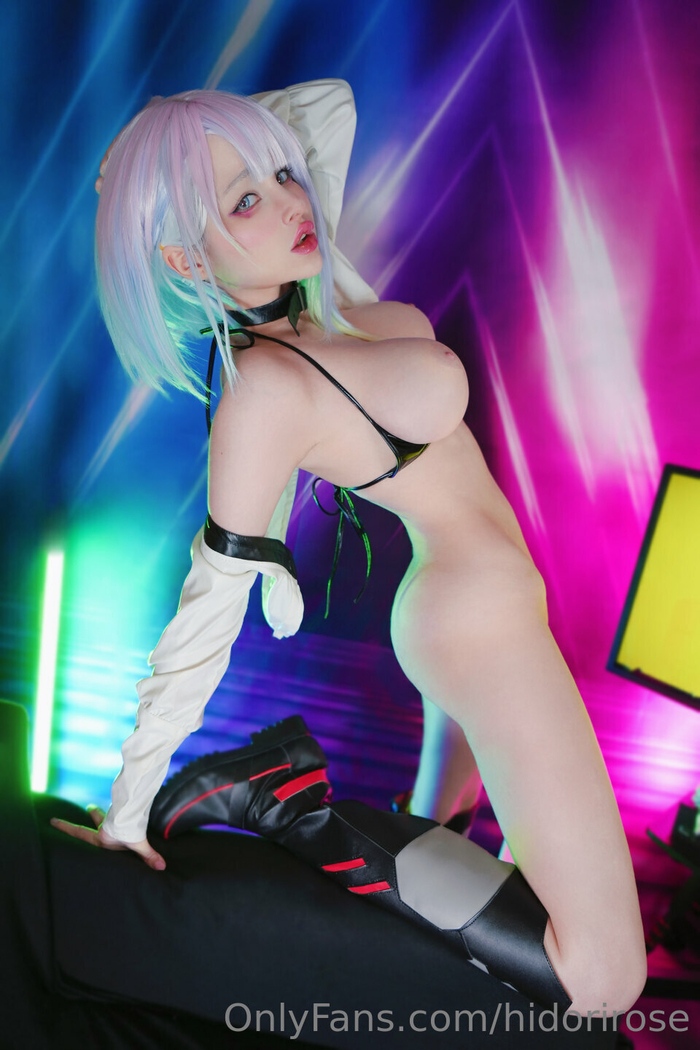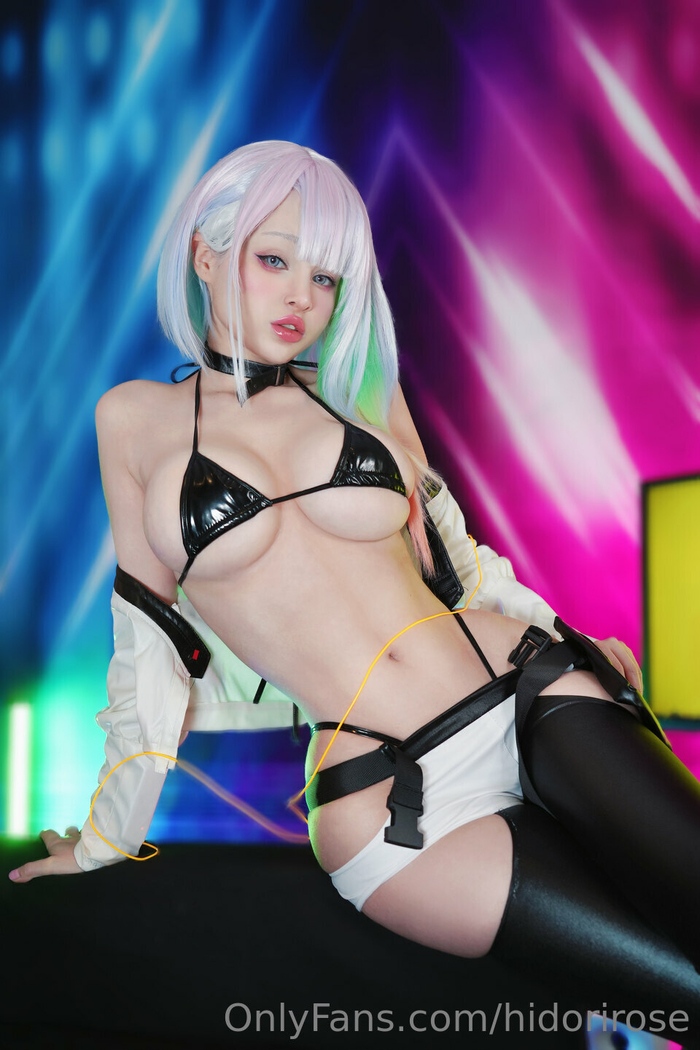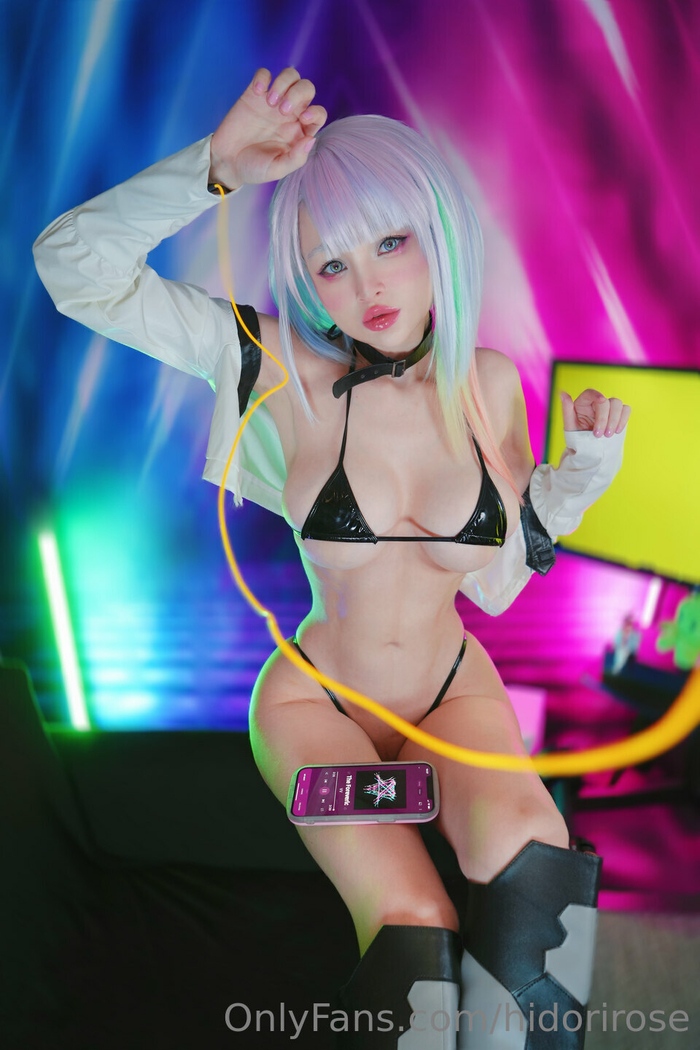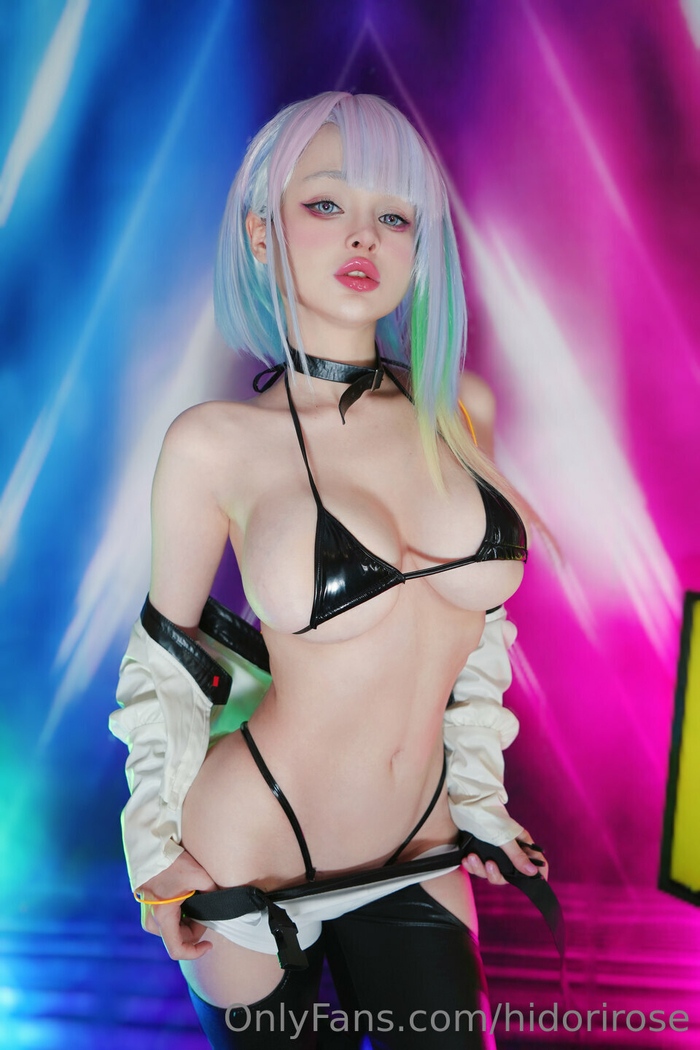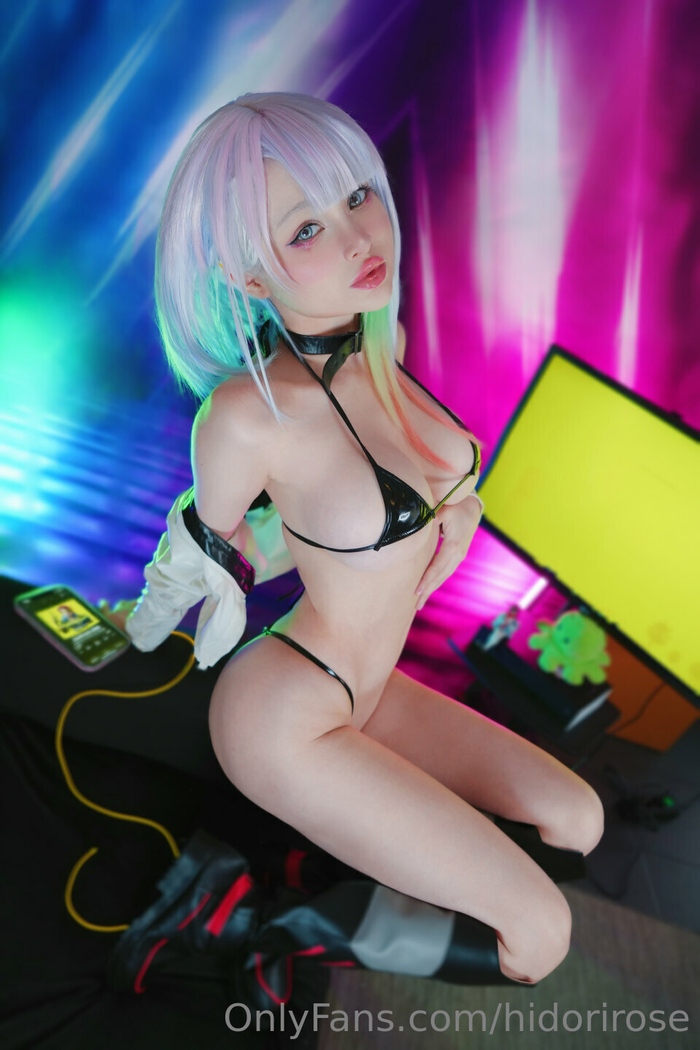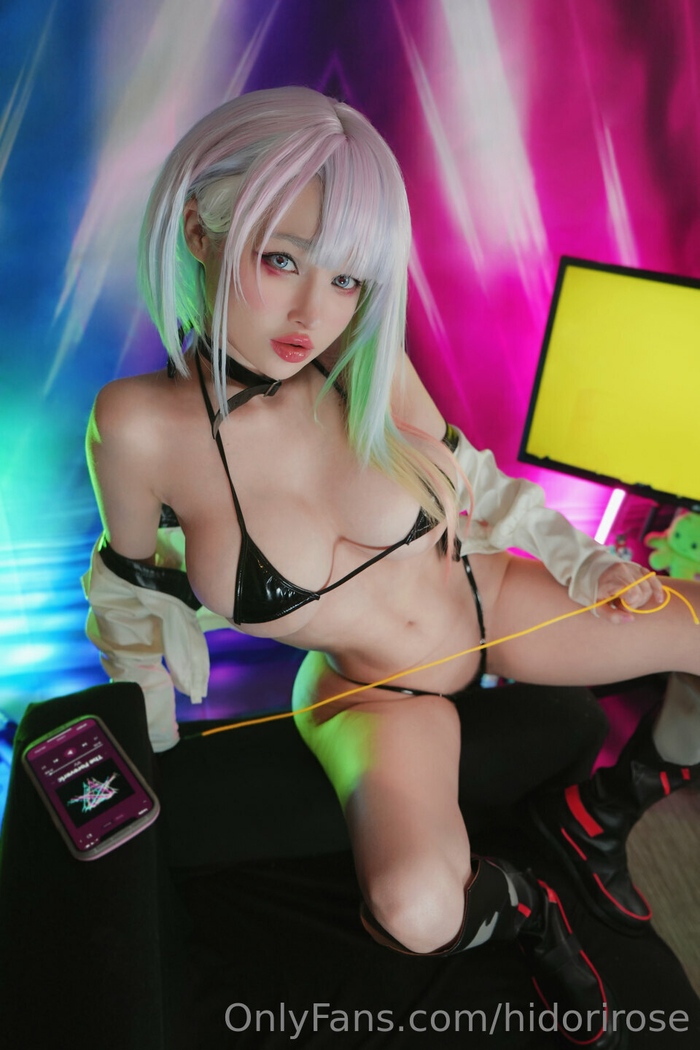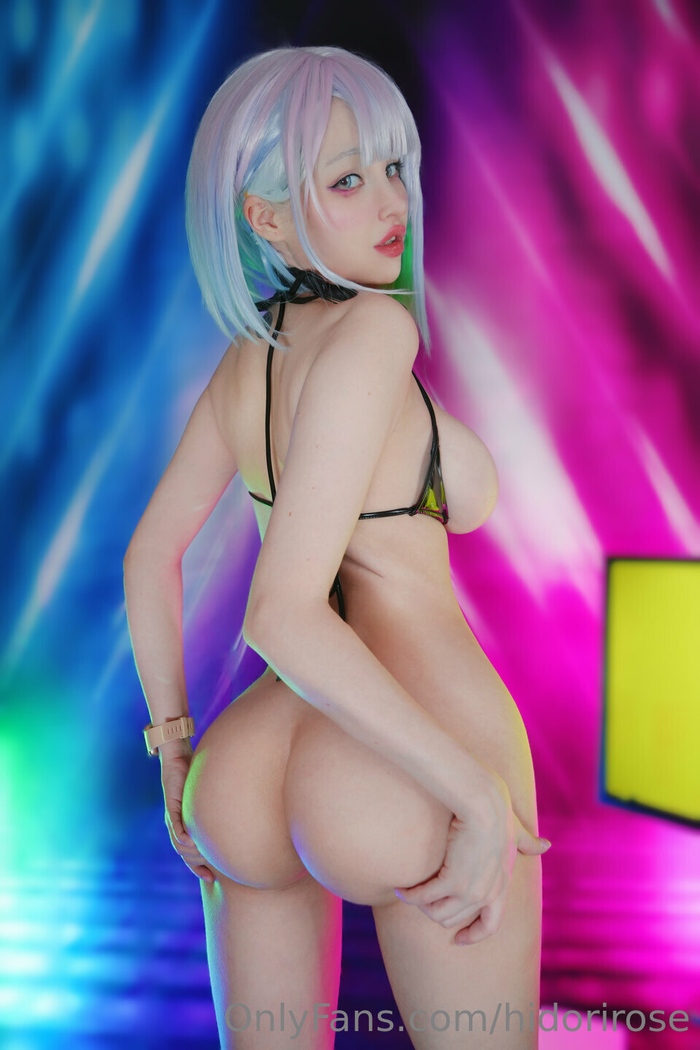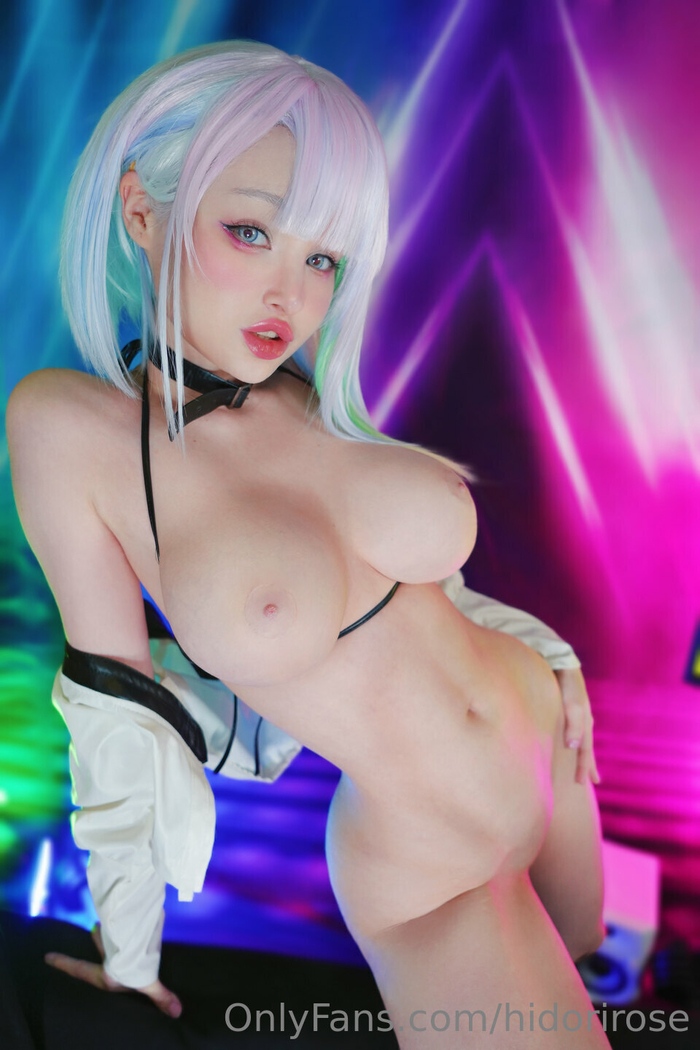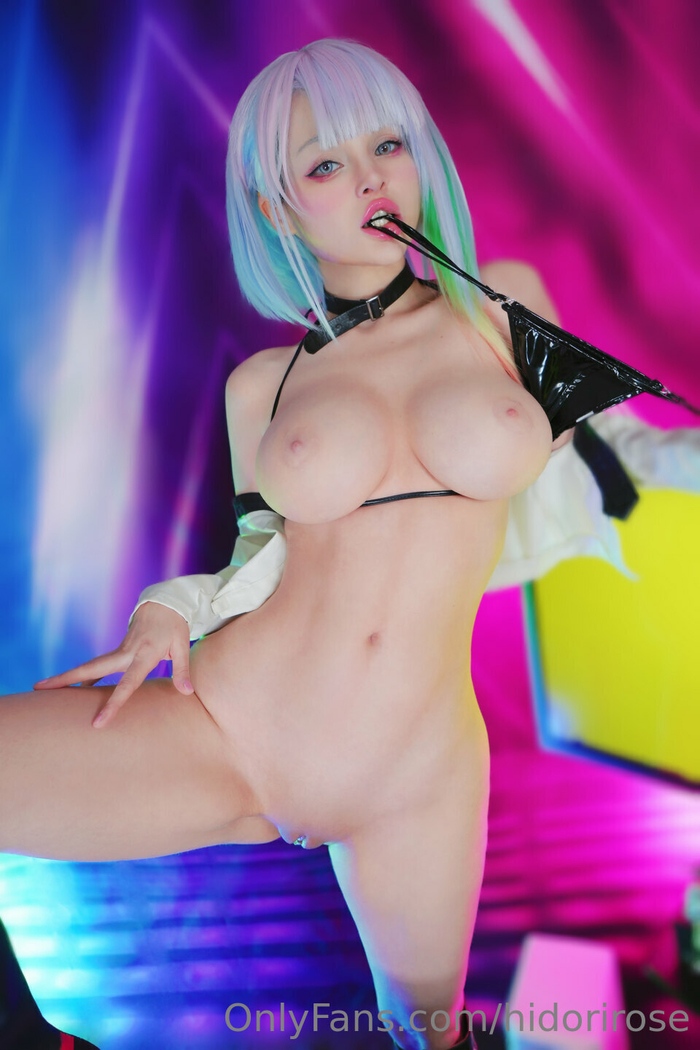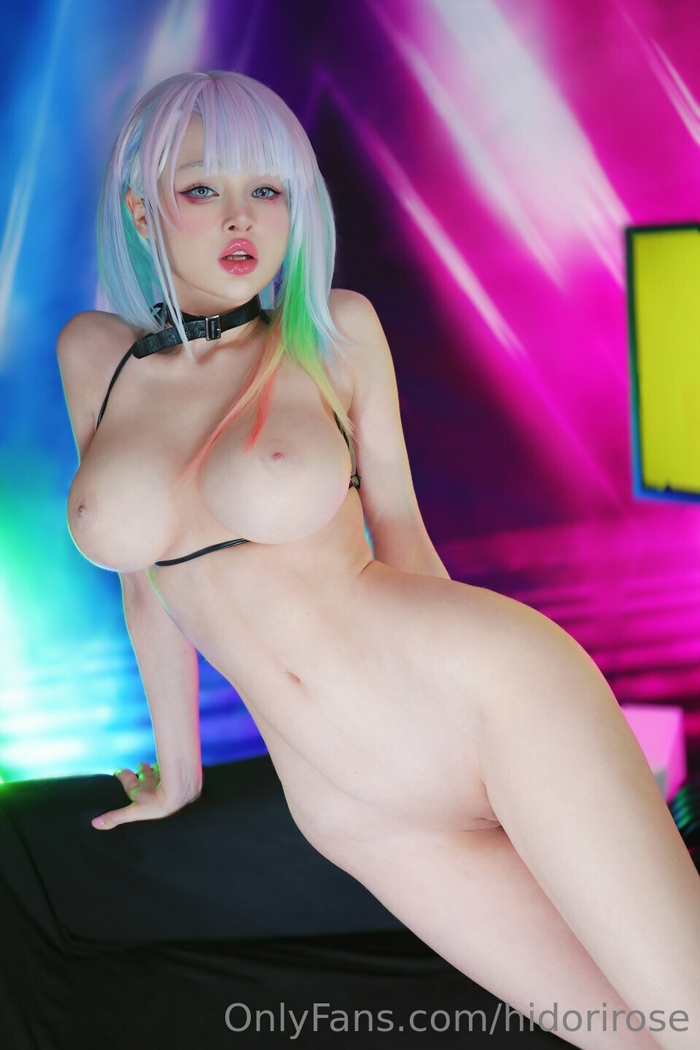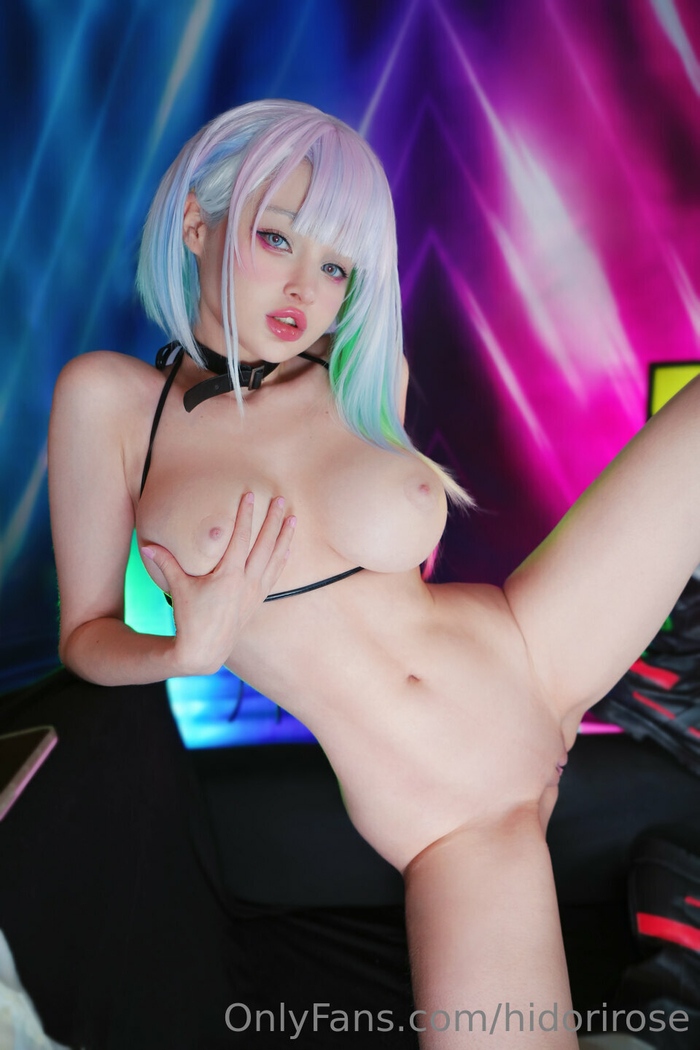 Who Is Lucy Kushinada
Lucyna Kushinada, or Lucy as she's referred to most often, is a netrunner in Netflix's new Cyberpunk: Edgerunners animated series. Emi Lo voices her in the English adaptation. She is also behind the voice of Suma in Demon Slayer and Uta in Netflix's animated movie Bubble.
Luck Kushinada is Lucy is a fictional character in the Night City universe, portrayed as a mysterious and introverted netrunner. She has a tendency to keep her past to herself and doesn't often talk about it. Despite her innocent appearance, Lucy possesses a ruthless side and can be quick to eliminate those who cross her. She views Night City as a prison and harbors a dream of escaping to the Moon. This character is an interesting addition to the Night City universe, with her conflicting personality traits and unique aspirations.
She has naturally white hair and red-purple eyes that reflect the colors of her hair. Lucy's unique style blends elements of Kitsch and Neomilitarism. She often wears light red eye and lip makeup and sports a split bob haircut, with her left side left longer, and dyed with a pastel rainbow gradient. Her outfit comprises a cropped white jacket with black netrunner unitard featuring red accents, paired with white shorts, high gray stockings, and black knee-high boots. Her appearance and fashion choices reflect her individuality and distinguish her from other characters in the Night City universe.
NEXT
Nude Hidori Rose Leaked Cosplay Images You Will Love
Did you like the lewd and nude Lucy Kushinada cosplay by Hidori Rose? Are there any other cosplayers that are as good as her? Let me know on twitter @Cospixy or message me on instagram @Cospixy or better yet, just drop a comment below!