Complete lewd Nurse Joy cosplay set by Beke Jacoba featuring the Pokemon anime and video game character in real life cosplay.
RELATED
Beke Cosplay (born Beke Jacoba) is a Australian cosplay model, content creator, Twitch streamer and social media personality. Beke was born on November 5, 1995, in Gold Coast Queensland, Australia She began posting on Instagram in 2014 and has built a huge following with her scantily clad cosplay photos. Beke Cosplay has a Patreon where she has 7 levels of patronage.
She said she started a Patreon because she wanted to pursue modelling and content creating full time and the platform allows her to produce better content and more frequent content thanks to the donations of her followers.
Beke also streams on Twitch, where you can find her regularly chatting and playing video games like Animal Crossing. Besides cosplay Beke is obsessed with all things geeky; from Harry Potter, League of Legends, Pokemon, Marvel and Anime. Her favorite fictional universe is The Harry Potter world and she identifies as a Ravenclaw. She has a husky named Fenrir and two cats named Dinah and Rengar.
Beke Jacoba has the looks and sexy appeal to become one of the top lewd and nude cosplayers. Cospixy will be featuring her most popular naked cosplay collections.
Complete Lewd Nurse Joy Cosplay Set By Beke Jacoba
Cospixy will be featuring all the latest lewd and nude cosplay sets by Beke Jacoba as they are released.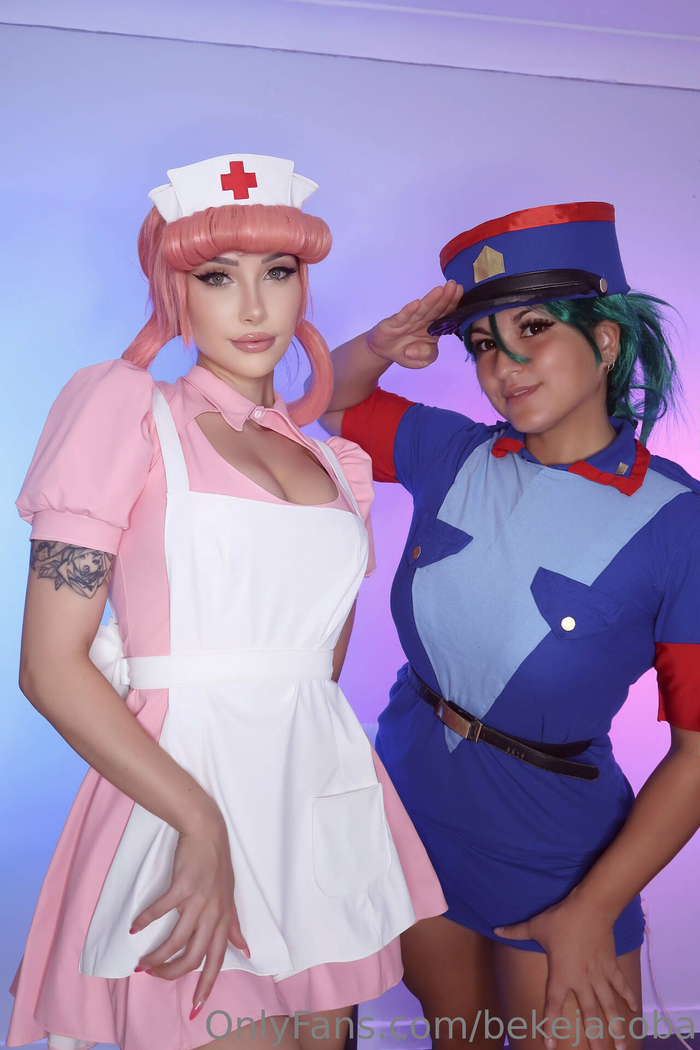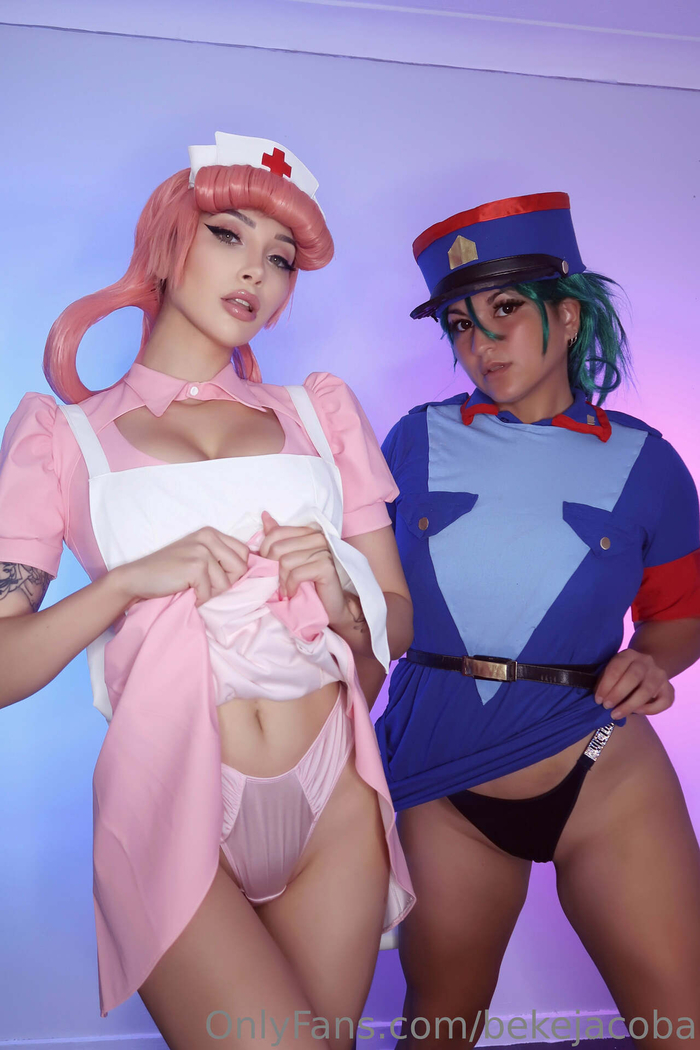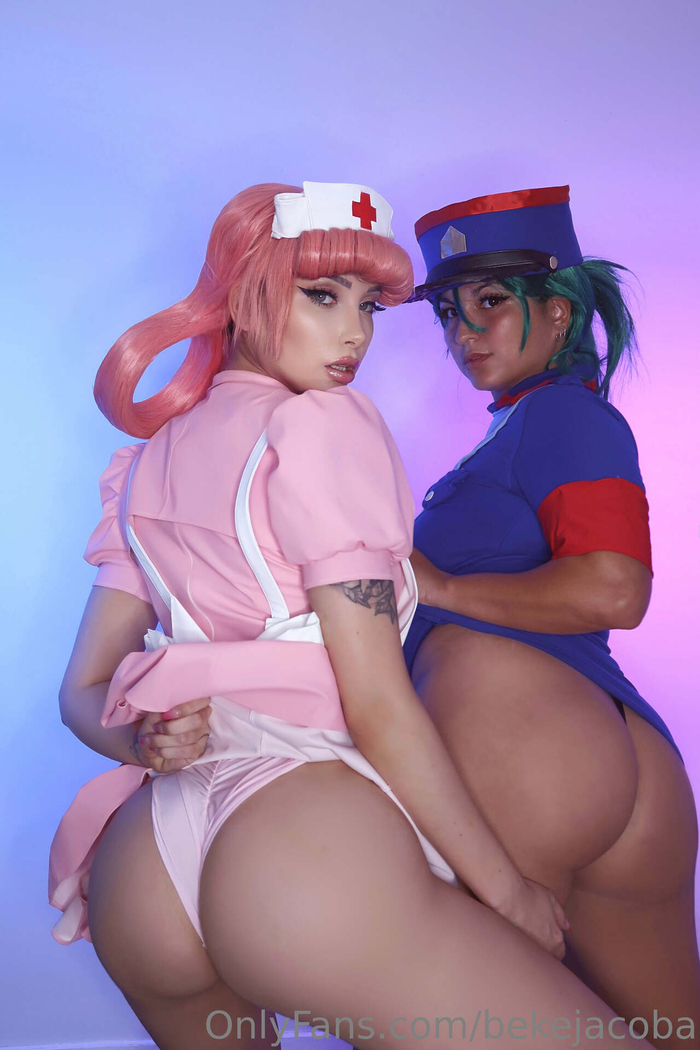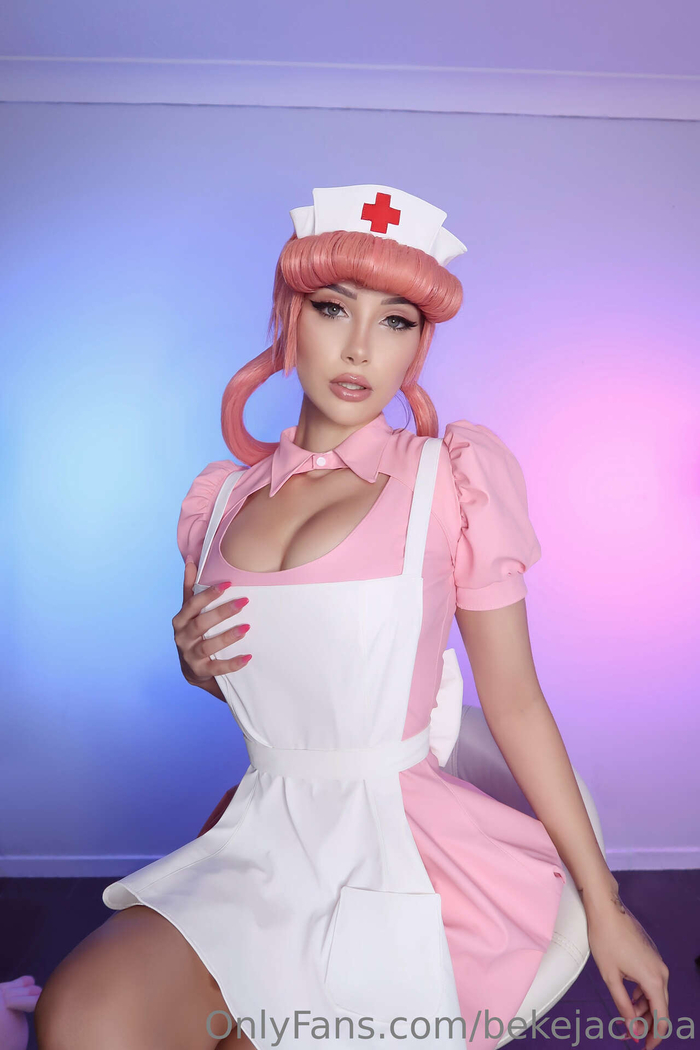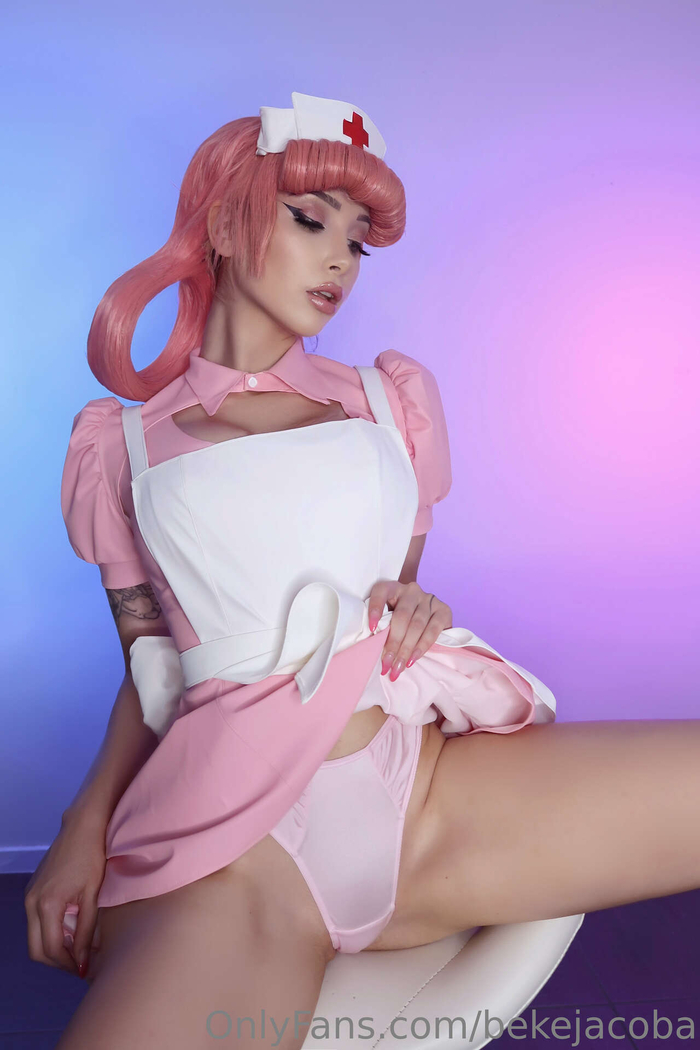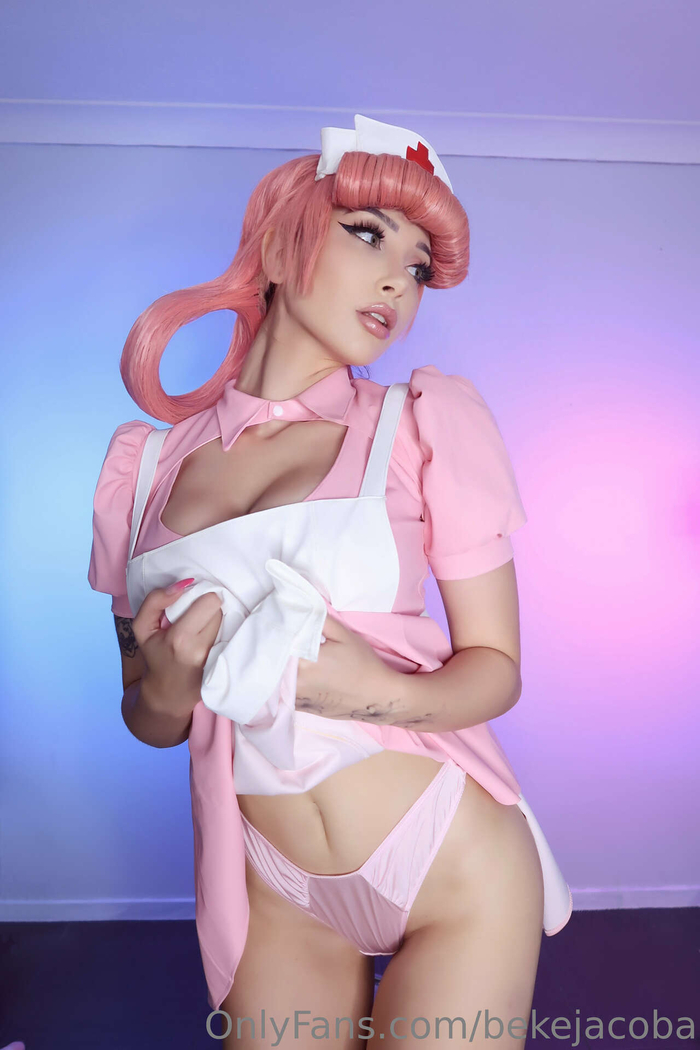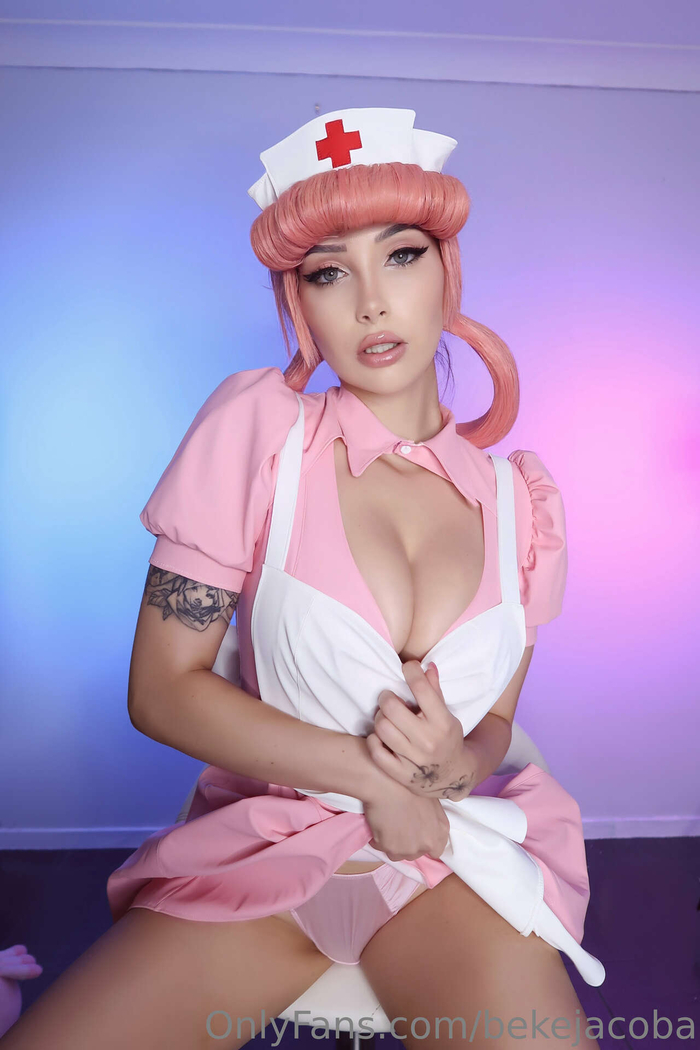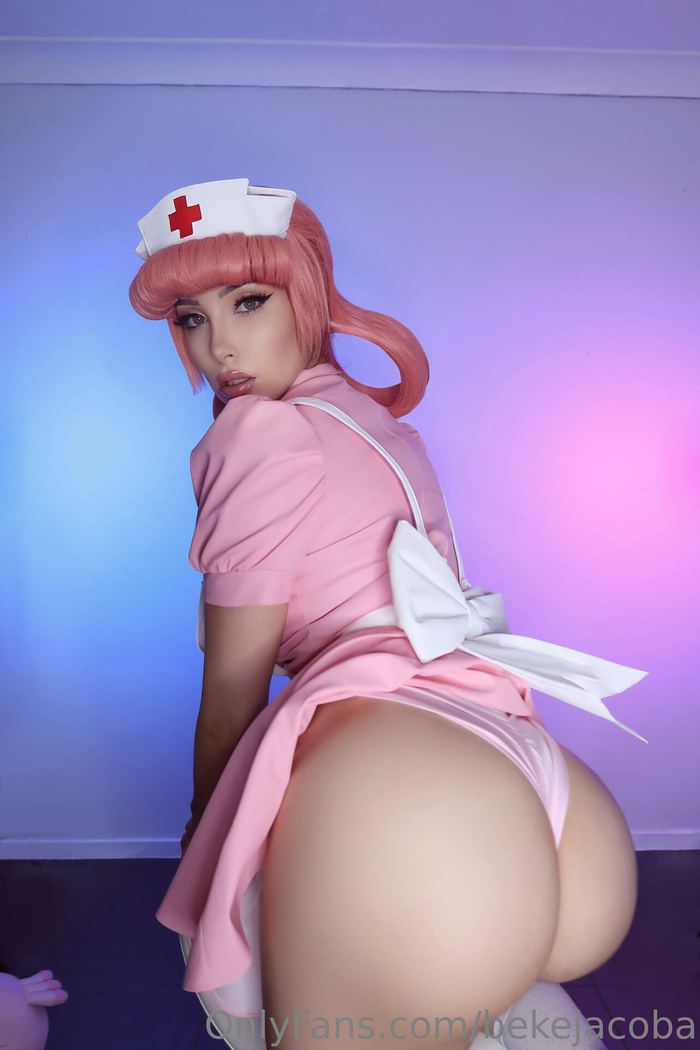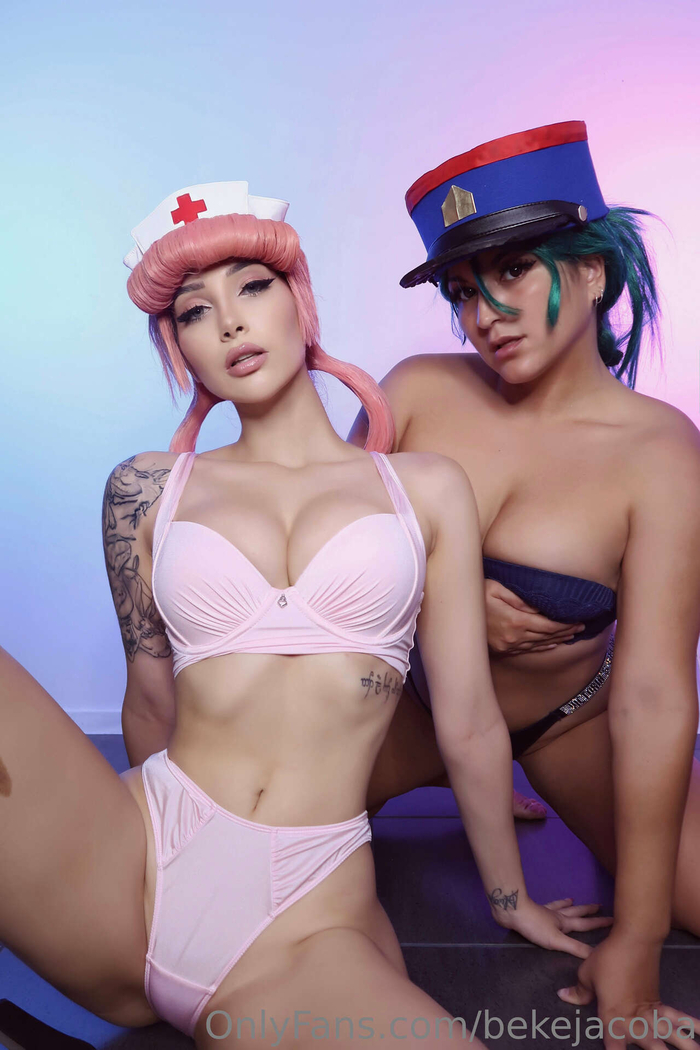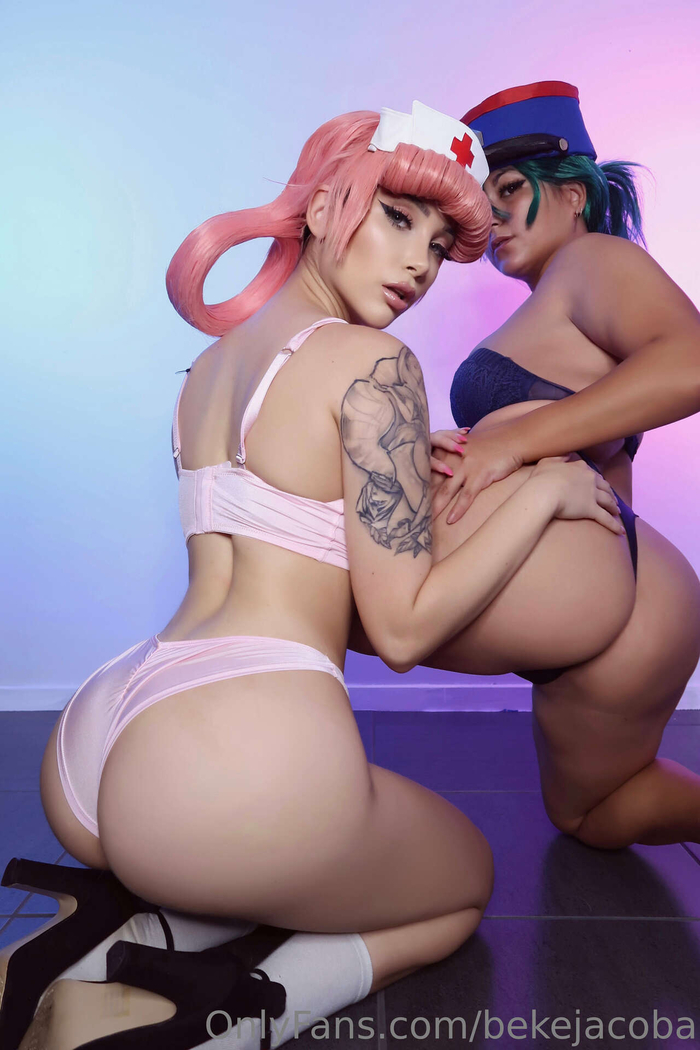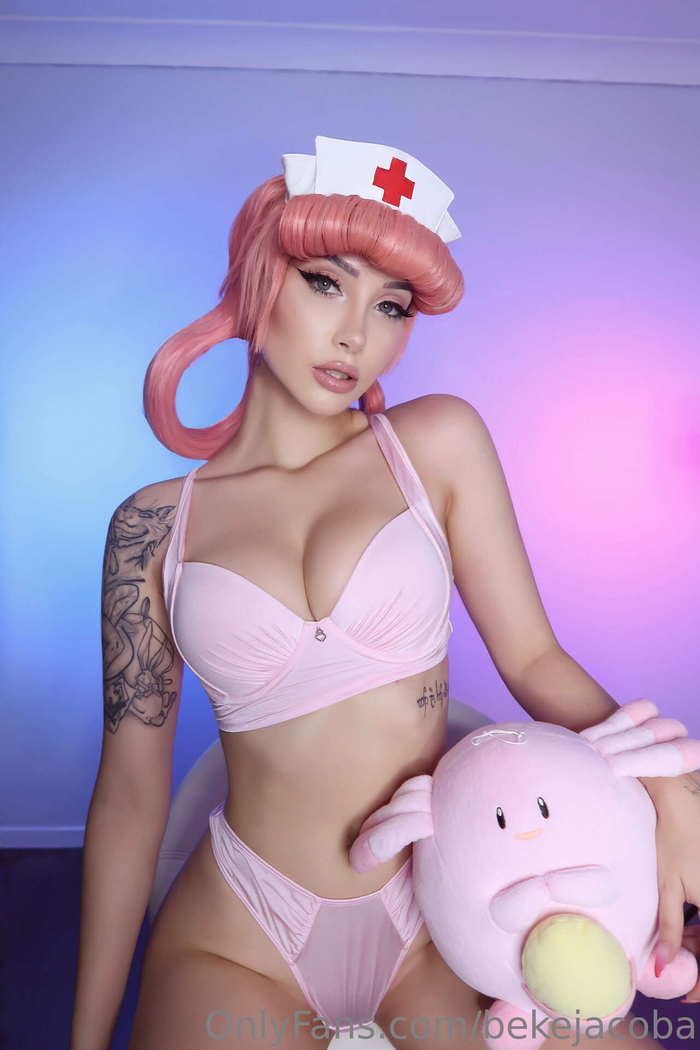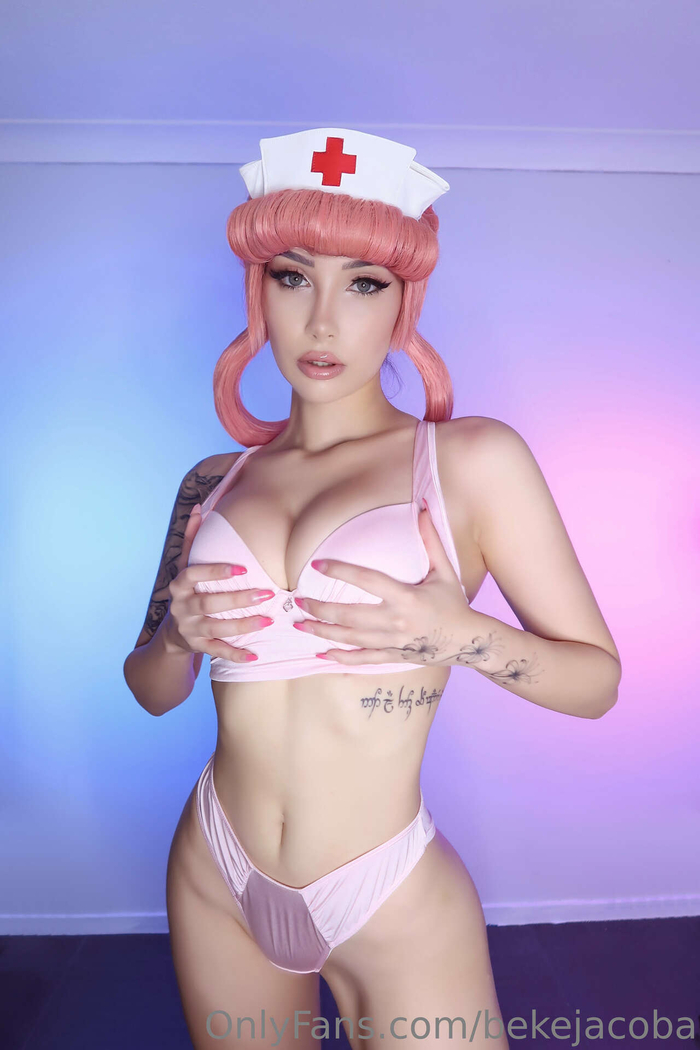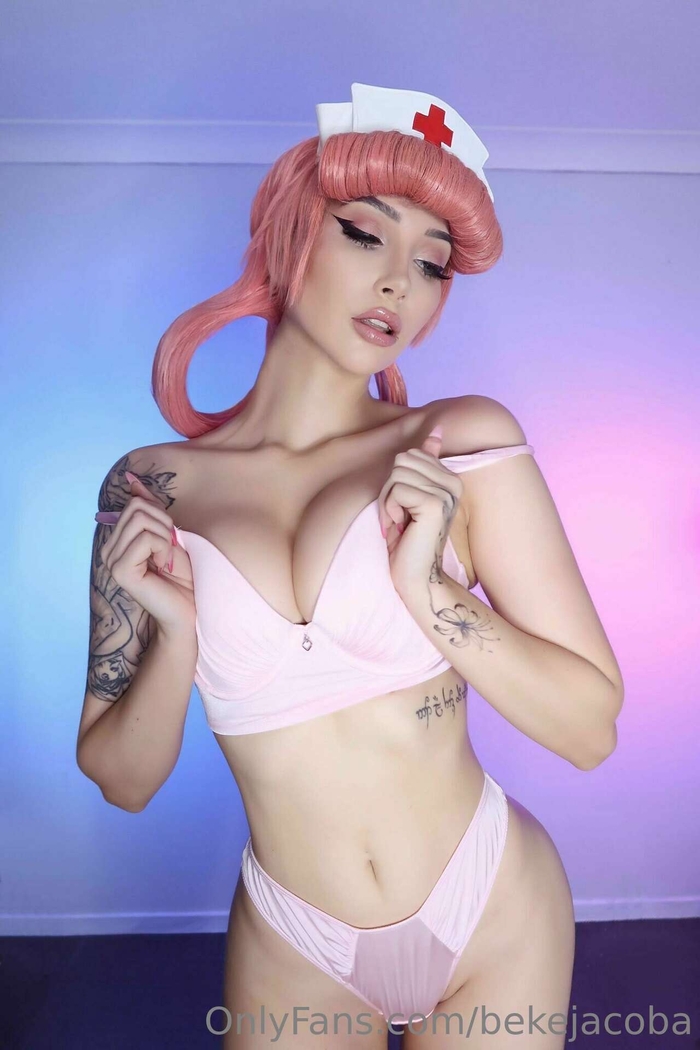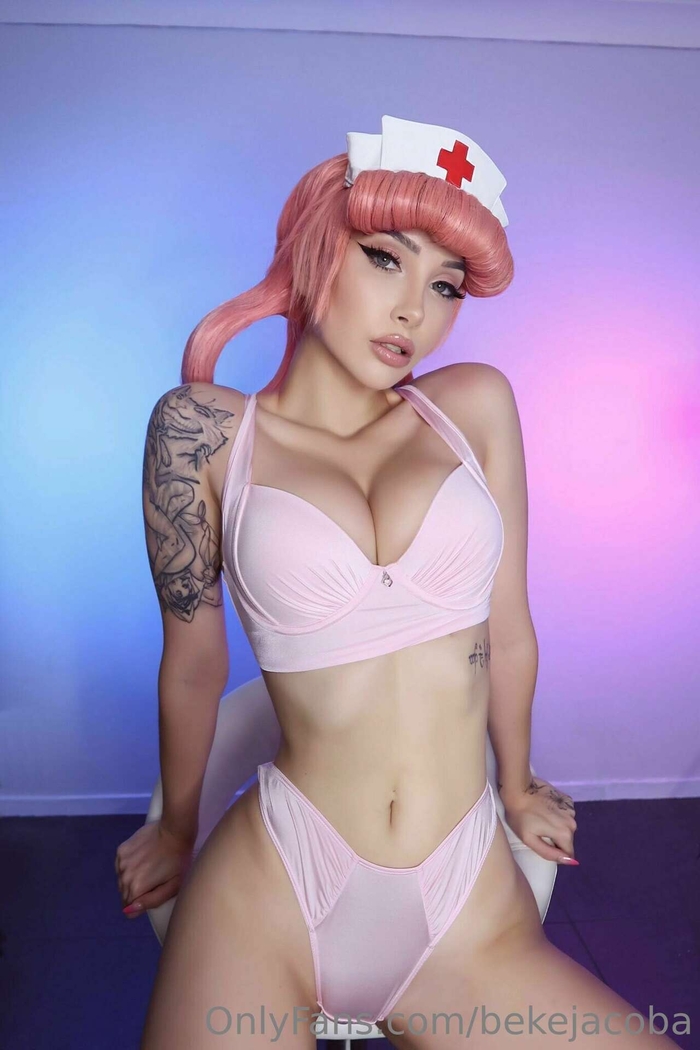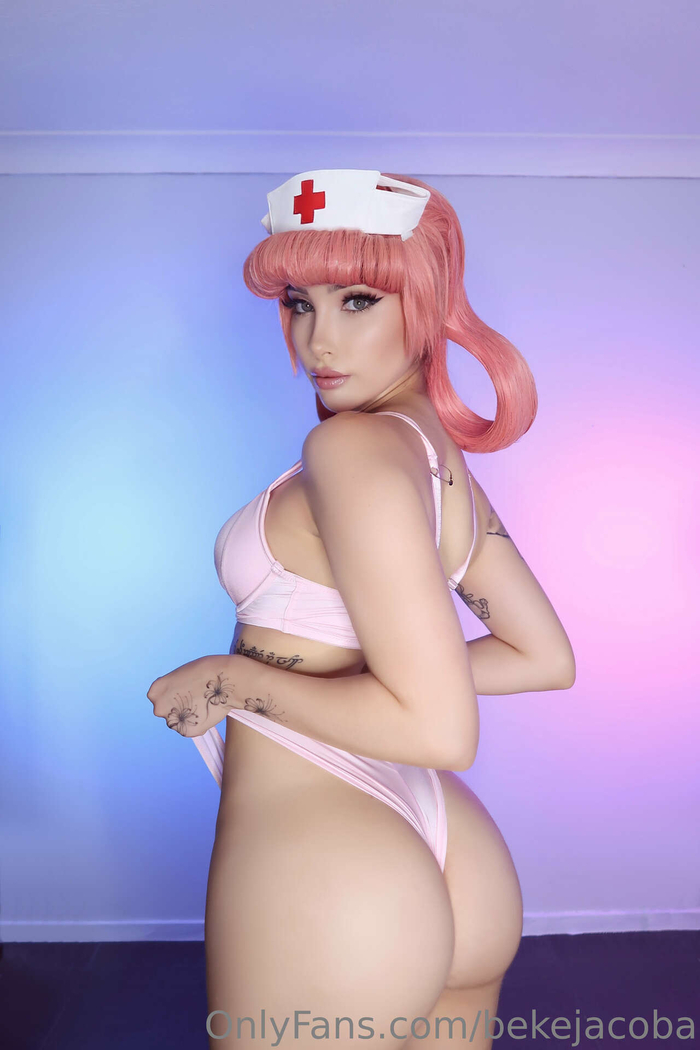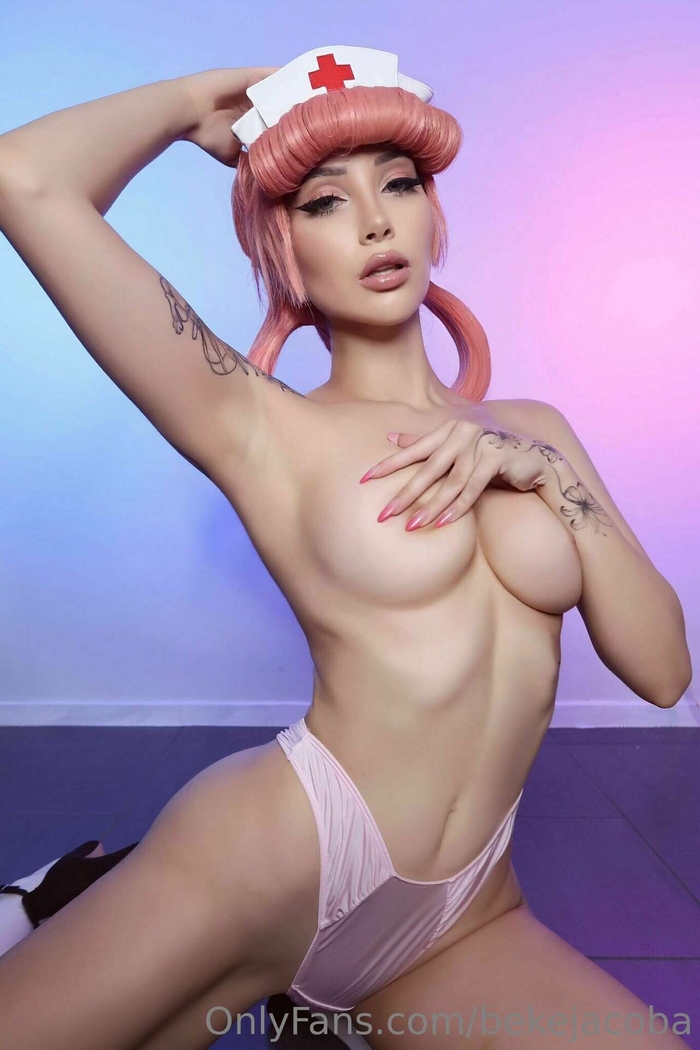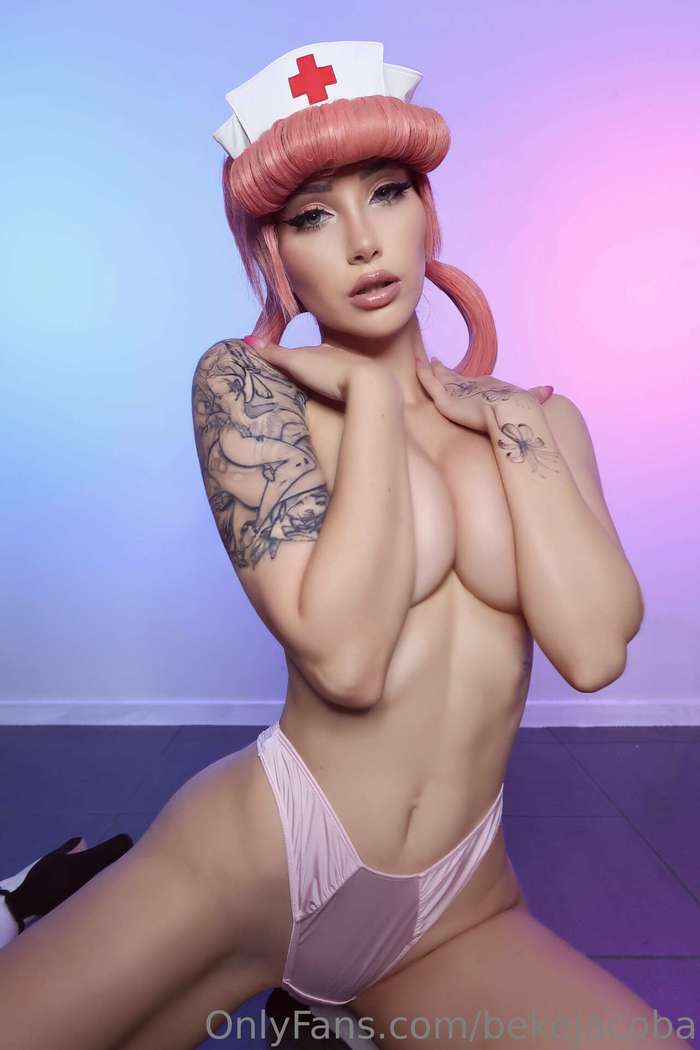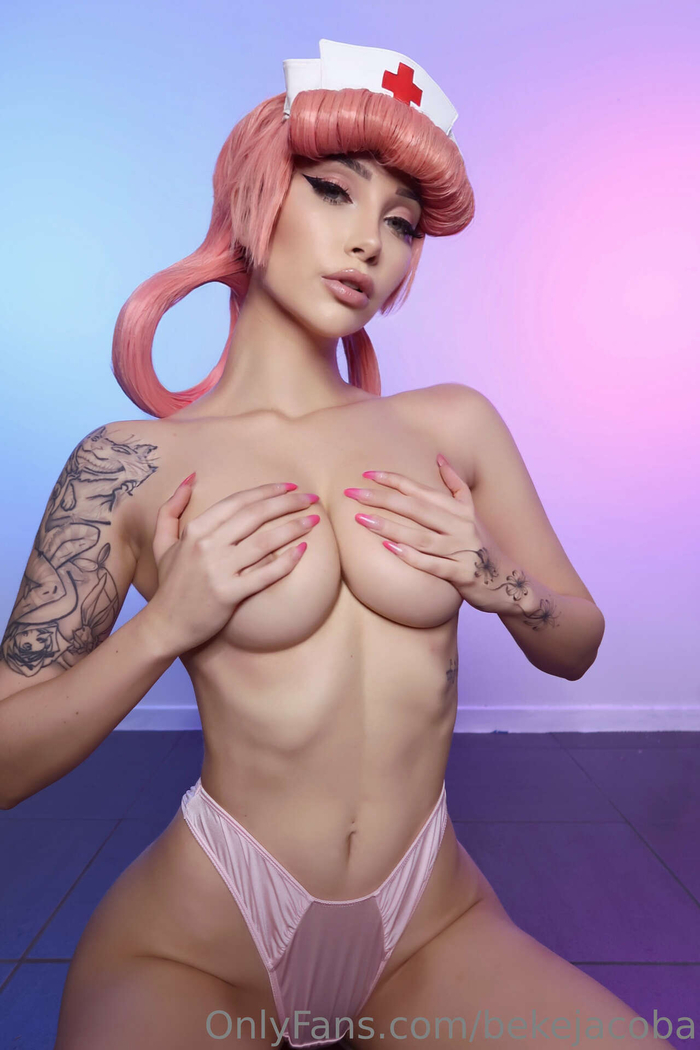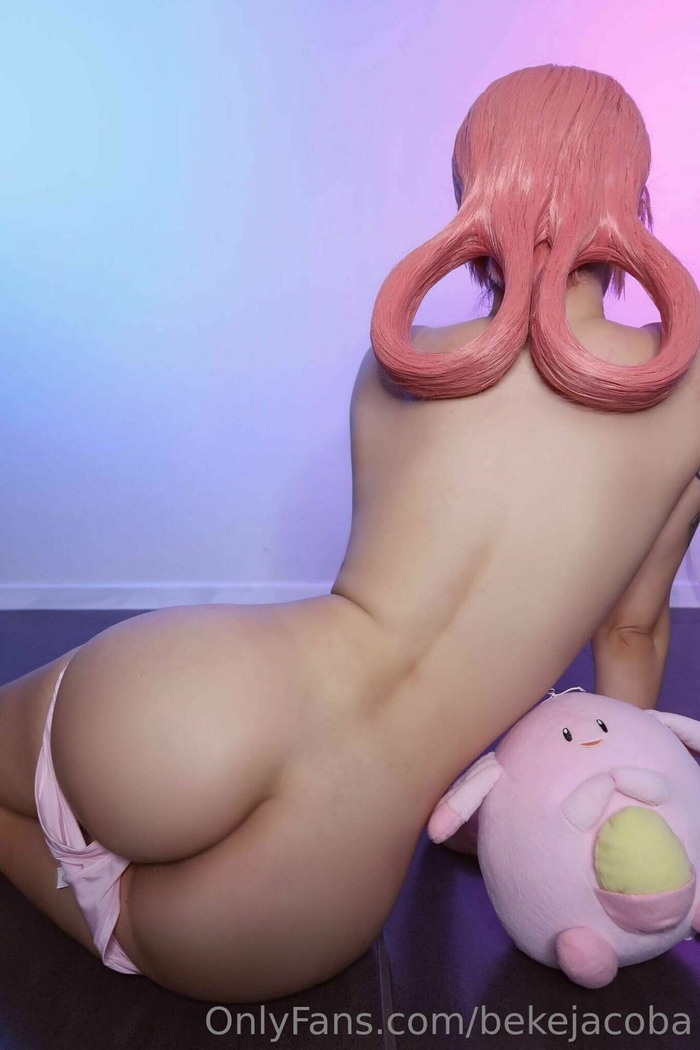 Who Is Nurse Joy
Nurse Joy (original name Pokémon Center Lady in the card game) is the name of multiple nurses that work in Pokémon Centers throughout the various locations in the regions in the games and anime. A Nurse Joy can completely restore any Pokémon back to perfect health. She has appeared in Pokémon games since the beginning of Generation I.
Much like in the games, most of the Nurse Joys have brink pink hair and fair skin. Others could have a lighter shade of hair color, or brighter or darker skin. The Kanto, Johto, Hoenn, and Sinnoh Nurse Joys wear a Mexican-pink colored dress with a white nurse apron, and flat Mary Jane shoes. In Unova, Nurse Joys have different hairstyles with the hair being tied in rounder rings, a plain pink dress with a shorter apron, white tights, and pink shoes instead of white. Kalos Nurse Joys wear a pink and white dress with a white collar, and the same tights and shoes as the ones in Unova. Alola Nurse Joys wear a pink dress with a built-on apron pocket and white flat sandals.
Nurse Joys in the Orange Archipelago wore more summer-themed clothing, including a pink, short-sleeved shirt and a teal apron with a tropical flower design on it, though one Nurse Joy travels around the islands in her kayak, wearing a blue-and-yellow wet suit and having darker skin due to tanning. Nurse Joys could be distinguished from other Nurse Joys by the color of their cross, or badge.
NEXT
Lewd And Nude Keyhole D.Va Cosplay By Beke Jacoba
Did you like the lewd Nurse Joy cosplay by Beke Jacoba? Are there any other cosplayers as good as her? Are there any other cosplayers that should be on here? Let me know on Instagram @cospixy or better yet, just drop a comment below!